Industry Air Sales Ltd. (AIS) is a reliable Brampton-based supplier of high-quality air filtration systems or dust collection equipment for commercial and industrial use. They are a trusted supplier when it comes to many high-end manufacturers of air filtration and dust collection equipment, including:
American Air Filters – Manufacturer of effective, durable, efficient and high-performance filtration, noise abatement, and other turbine products.
Aireau Qualite Control – Manufacturer of heavy-duty dust collection equipment and fume arms.
Clean Room International – Designer and builder of cleanrooms and cleanroom components, workstations, and air handling equipment.
Contamination Technology Corp – Producer of Bag-In/Bag-Out Isolation (BIBO) HEPA housings and BIBO Absorber Housings from 304 or 316 Stainless Steel.
Denray Machine – the industry leader of Downdraft Tables and Backdraft Dust Booths
Eurovac Inc. – Manufacturer of high-quality industrial vacuum systems and engineered dust and fume extraction systems.
Filtration Group – Manufacturer of filtration products designed for Cleanroom, Dust, Gas Phase, HVAC, Liquid, and Filter Media markets.
Goyen Valve Corporation – Developer and manufacturer of high-efficiency performance cleaning systems and components for reverse pulse dust collectors.
Nordfab Ducting – Supplier of clamp-together ducting for mist, fume, dust, and smoke.
Commercial and industrial companies can also rely on AIS when it comes to equipment-only or complete Turnkey solutions.
They do not only supply high-quality commercial and industrial products, but they are also filtration experts. With more than 50 years of combined experience in industrial filtration, customers can turn to them when it comes to designing their ducting system, choosing the perfect equipment for your application, and installing a filtration system. Dust-sensitive environments, such as woodworking, aerospace, pharmaceutical & BioPharma companies can rely on the products supplied by IAS.
The Objective
As a business thriving in a socially connected world, IAS requires a robust online presence to establish their brand, attract more target customers, and increase sales. To achieve this, they need a reliable SEO company to create and implement an effective internet marketing campaign, as well as rework and overhaul their website, to successfully grow their business.
Finding Local SEO Search
Gary Curtis, the owner of Industry Air Sales Ltd., decided that they need the help and expertise of a reputable and trusted full-service SEO company in Toronto, Local SEO Search, in 2015. As the owner of Local SEO Search, John Vuong wanted to help IAS achieve their business goals. Vuong's team began to make the necessary improvements on IAS' website to transform it into an interactive and user-friendly space for target customers. LSS has also created a personalized internet marketing campaign that helped boost their online presence, which attracted more customers to their website, converted more sales leads for all their product lines dramatically year-over-year over the same period.
The Industry Air Sales Ltd. Plan
Both companies need to work hand-in-hand and keep the communication lines open to be able to determine the best possible way to achieve great results. To meet IAS' requirements and objectives, Vuong and his team of SEO specialists provided a customized campaign, including: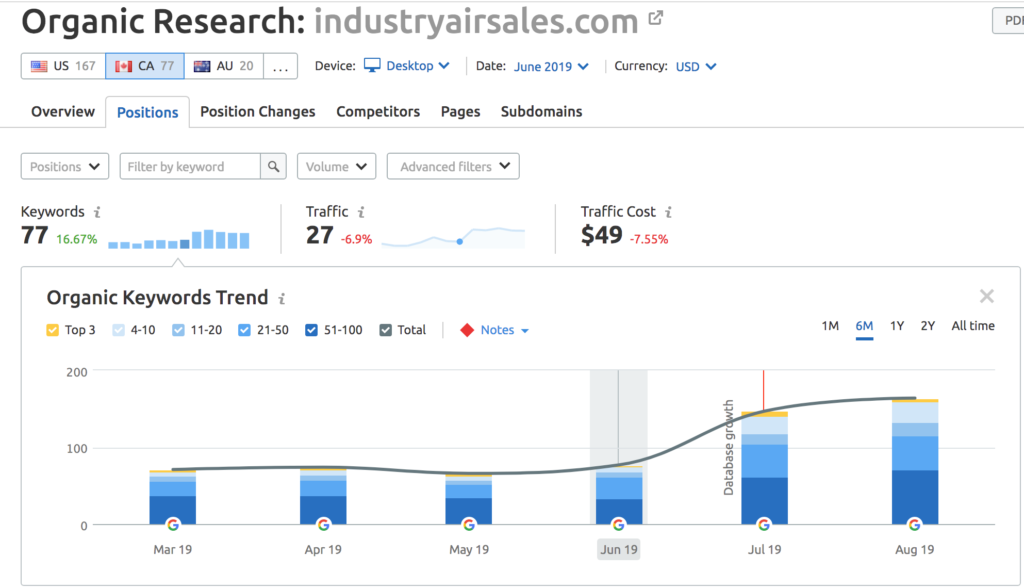 Website development, design, and maintenance – Vuong's team of web developers made IAS' website more interactive and user-friendly.
Organic keyword research and generation­ – SEO specialists researched and strategically inserted relevant keywords into the web pages to rank them.
Content creation for blogs and web pages – the LSS team of writers provide relevant and engaging content to keep readers informed.
On-page and off-page SEO optimization – Optimizing on-page and off-page SEO is essential for search engine ranking and website management. On-page optimization includes management of meta-tags, robots, image optimization, SSL, and URL structures, while off-page optimization includes backlinking, social media promotions, and domain authority.
Citation and account creation – Both strategies are important for promoting the AIS website to target customers. The team of SEO specialists carefully select online directories to increase awareness about IAS and help more customers reach them online.
Link building – To rank IAS higher on the search engine ranking ladder, the LSS team will have to get high-quality websites to link to their pages naturally.
The Results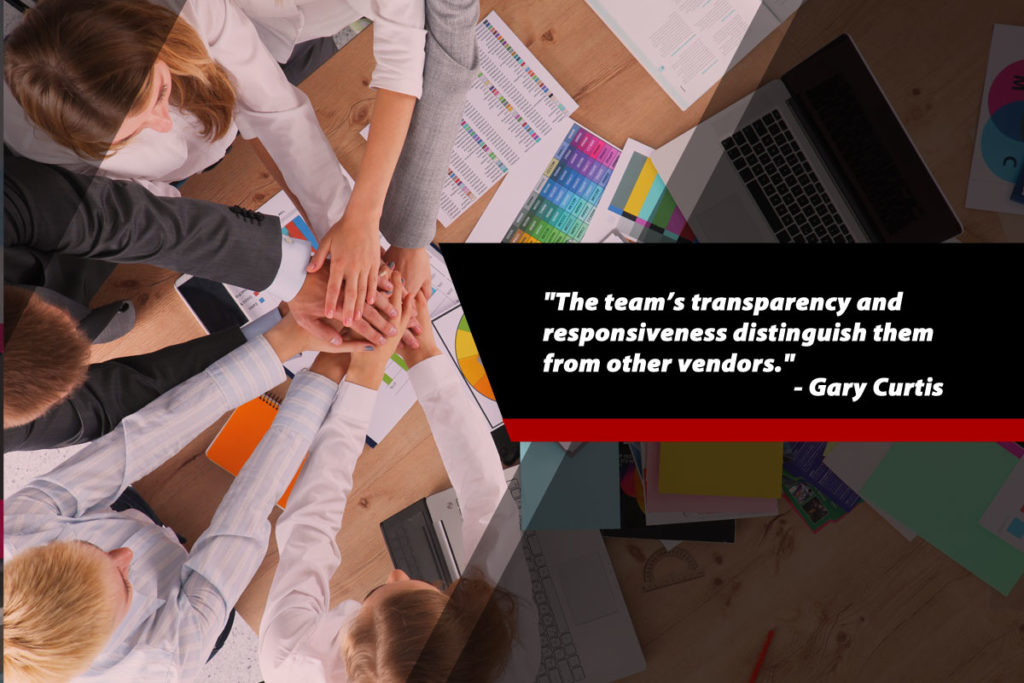 Ever since working with the Local SEO Search group, both companies were able to establish a strong business relationship. According to Curtis, his partnership with Vuong became a positive experience due to the team's consistent performance, commitment, and dedication in helping them to stay on top of the search engine ranking.