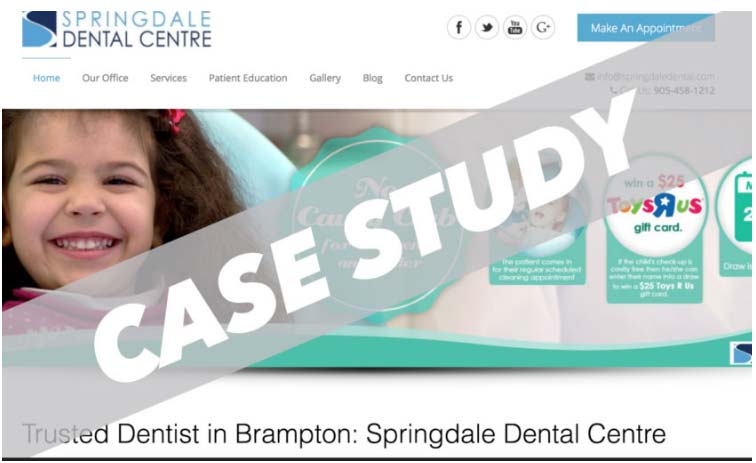 Springdale Dental Centre is a dental practice in Brampton specializing in family dentistry. They offer services to a wide range of patients (from young children on their first visit to the dentist to seniors). Springdale has been in operation for 25 years and is manned by 19 employees.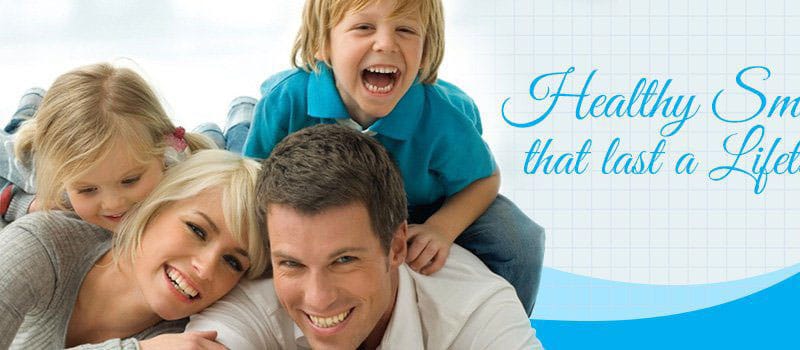 Springdale Dental Centre is proud to cater to patients' specific needs and offer individualized treatment plans. They are "committed to providing excellent dental care in a comfortable and relaxed setting that's unlike any ordinary dental clinic in Brampton."
The Challenges
Springdale Dental Centre wanted to increase the exposure of their practice and, ultimately, attract new clients. Office manager Lisa Keshan reported dissatisfaction with their previous SEO provider, stating that she "was paying for nothing."
Solutions
Because the other SEO provider was not providing the results Springdale wanted, Keshan made a call to Local SEO Search (LSS) owner John Vuong in 2014.
The first thing LSS did was to walk her through the process of search engine optimization, emphasizing the amount of time and work involved in order to become number one (organically) on Google.
"[John Vuong] was really honest and upfront about what the process would be like. No other company that I spoke to had been that honest with me."
– Lisa Keshan (Office Manager)
Next, LSS conducted a preliminary assessment of Springdale Dental Centre's website, pointing out both its strengths and weaknesses.
Vuong informed the client of the various website qualities that would help raise the ranking on Google. To begin improving search engine results, LSS revamped the dental centre's site, adding and tweaking certain areas to make it more user-friendly, and integrating SEO strategies to attract visitors to the site.
LSS performed the following actions to attain that goal:
Changed how pictures are presented
Added a blog and created the content
Managed Springdale Dental Centre's social media pages (Facebook and Twitter)
Regularly sent reminders for website upkeep, including reports on the company's progress with search engine rankings
Maintained open communication, promptly returning calls to deal with any question or issue
Results
With the help of Local SEO Search, Springdale Dental Centre found their site on the first page of Google results within a relatively short period of time.
Additionally, according to the manual record Springdale Dental Centre keeps to track new patients, the number of new clients who found the clinic on the web had more than doubled.
The Springdale website maintains its ranking and numbers since the time they improved as a result of the efforts made by Local SEO Search.
Some Suggestions
The content (although most blogs are acceptable and can be posted with minimal editing) still has room for improvement. The technicalities of medical care need to be presented with accuracy, which means that any article or blog needs to be checked thoroughly to avoid disseminating any misinformation.