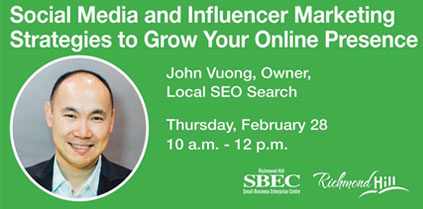 February 28, 2019
John Vuong
Town of Richmond Hill 225 East Beaver Creek Rd 1st Floor, Committee Room 1 Richmond Hill, ON L4B3P4 Canada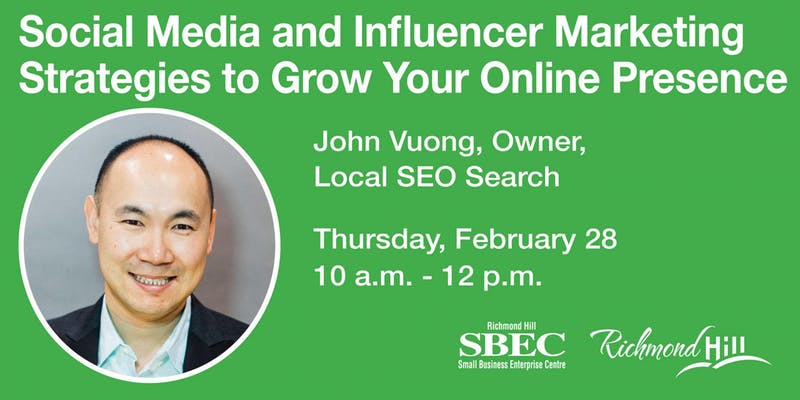 Description
In today's increasingly digital world, having a social media presence is critical for all small to medium sized businesses. Properly branding your social media, scheduling posts, engaging with your audience, creating compelling images with captivating captions will help grow your audience and expand your reach.
Key takeaways will be:
The difference between Facebook, G+, Twitter and Instagram
Which social media platform is best for your business;
How to generate business with social media platforms;
How to grow your social media audience;
The power of influence marketing, how to use it to sell your product.