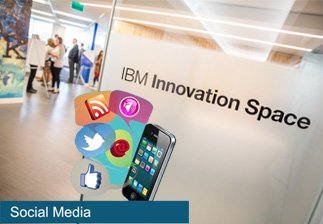 September 26, 2018
John Vuong and Kayla Claus
IBM Innovation Space | Markham Convergence Centre 3600 Steeles Ave E Markham ON, Canada L3R 9Z7
DESCRIPTION
In today's increasingly digital world, having a social media presence is critical for all small to medium sized businesses. Properly branding your social media, scheduling posts, engaging with your audience, creating compelling images with captivating captions will help grow your audience and expand your reach.
Key takeaways will be:
The difference between Facebook, G+, Twitter, Instagram, LinkedIn, YouTube;
Which social media platform is best for your business;
How to generate business with social media platforms;
What are good KPI's for social media: impressions, likes, views, clicks to your website, followers, comments, reviews, etc.;
How to grow your social media audience;
The power of influence marketing, how to use it to sell your product.
Guest Speaker:
John Vuong
As sole owner of Local SEO Search, Inc., John's mission is to help local business owners improve their website's presence on search engine result pages (like Google) so they can dominate their industry. After starting in Internet marketing over a decade ago, he guided over 5,000 local business owners with online digital sales and various corporate enterprises. Combining his business acumen with an innate understanding of the local business landscape, John customizes SEO campaigns for each Local SEO Search client by acknowledging their different needs. An Administrative and Commercial Studies graduate of the University of Western Ontario and proud father to his son, John gives back to the community by funding a yearly program that provides backpacks stocked with supplies to deserving young students, and is a passionate mentor to new entrepreneurs. He is also an avid Toronto Raptors fan and an active real estate investor.
Kayla Claus
Kayla is the Account Manager and Social Media Coordinator for Local SEO Search, Inc. She has over five years of digital marketing and social media experience. For the past three years, Kayla played a vital role in growing an e-commerce brands Instagram following from 1k followers to over 250k and also grew their Facebook following to over 150k in that short time. During this period she was responsible for social media content, customer service and also spearheaded an influencer engagement campaign that helped the brand grow rapidly. With over ten years of customer service experience, she loves to build relationships both on and offline. Kayla graduated from McMaster University with an Honours Bachelor of Art in Communications and Multimedia and went on to pursue a Public Relations degree at Humber College. Her finger is always on the pulse of new digital trends.
DATE AND TIME
Wed, 26 September 2018
2:00 PM – 4:00 PM EDT
LOCATION
IBM Innovation Space – Markham Convergence Centre 3600 Steeles Ave East Markham, ON L3R 9Z7 Canada