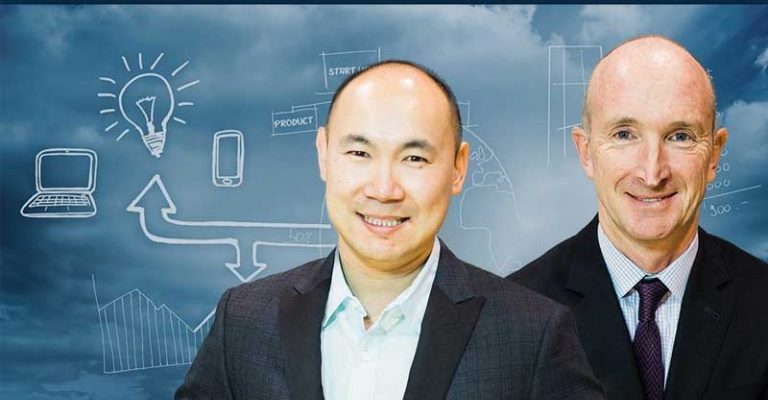 October 10, 2018
John Vuong and Roger Murphy
Fairview Library, 35 Fairview Mall Dr. Toronto, ON M2J 4S4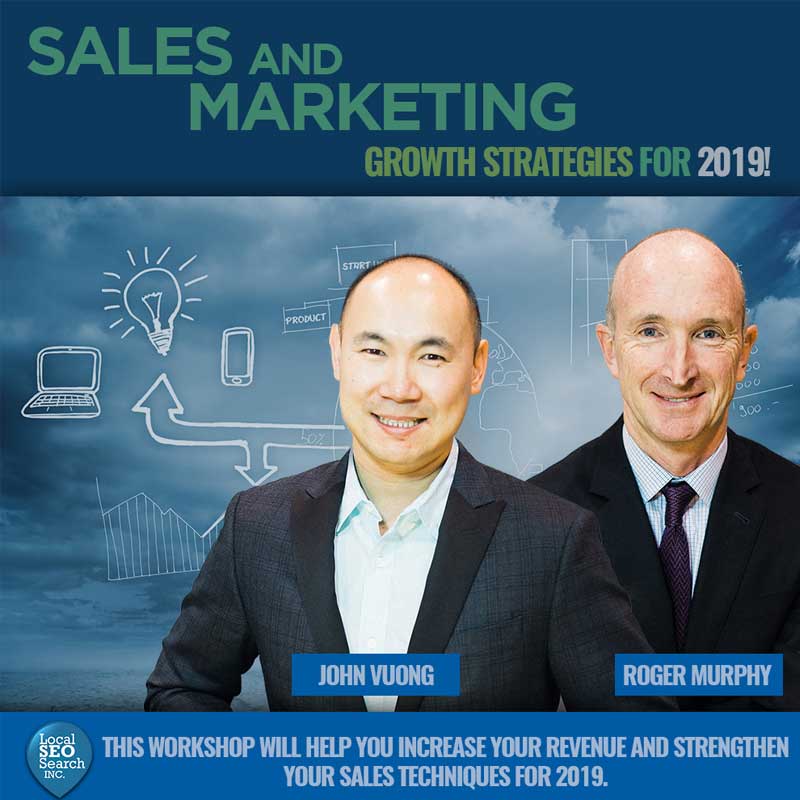 DESCRIPTION
Set the Stage for a Strong 2019!
Grow your business in the New Year with proven techniques from John Vuong and Roger Murphy of Local SEO Search, one of the top SEO companies in Canada.
>> Are you looking for more ready-to-buy clients or customers? <<
This workshop explains specific ways you can increase revenue by strengthening your sales and marketing tactics in 2019.
We'll outline the challenges businesses face in the digital age — and tell you how to overcome these obstacles
Three key takeaways from this session:
– Immediately increase your sales by 15-30%
– Marketing tips for success in 2019
– Strategies to be a top sales performer in your industry
Speaking:
John Vuong
As sole owner of Local SEO Search, Inc., John's mission is to help local business owners improve their website's presence on search engine result pages (like Google) so they can dominate their industry. After starting in Internet marketing over a decade ago, he guided over 5,000 local business owners with online digital sales and various corporate enterprises. Combining his business acumen with an innate understanding of the local business landscape, John customizes SEO campaigns for each Local SEO Search client by acknowledging their different needs. An Administrative and Commercial Studies graduate of the University of Western Ontario and proud father to his son, John gives back to the community by funding a yearly program that provides backpacks stocked with supplies to deserving young students, and is a passionate mentor to new entrepreneurs. He is also an avid Toronto Raptors fan and an active real estate investor.
Roger Murphy
With a successful career spanning more than two decades in the advertising industry, Roger manages the reins to clinch successful relationships with LSS business clients. He joined forces with John (a former colleague) to become LSS' Vice President of Sales. He is a business administration and marketing graduate and a Google Certified trainee with hundreds of hours in digital media training. His practical and educational experience enabled Roger to help over 6,000 clients increase their revenues. Outside of work, Roger is the proud father of three daughters. He also enjoys supporting his community through fundraising initiatives, volunteering in youth athletic programs, and helping elderly care facilities and women's shelters.
Donations: All ticket proceeds from this event will go towards Local SEO Search's 2019 backpack program. Every child deserves an education, the self-sufficiency of a well-informed mind, and the opportunity for a successful future. However, many local families' circumstances prevent them from affording simple supplies. Local SEO Search has donated 200 backpacks to 5 schools in Toronto filled with personal care and educational supplies in 2018. Our goal is to donate 500 next year.
If they want to learn more you can include the following link about our program: https://www.localseosearch.ca/community-service/kids-education-with-backpacks/