Magazines play an important role in promoting businesses, introducing new products and services to customers, and announcing exciting business opportunities. Unlike placing an ad in a newspaper, magazines catch the attention of the buyer through high quality images. The full colour and finish of the pages enhance the visual presentation of the products, sparking the interest of a potential customer. Other advantages of magazine advertisement include:
Targeted Niche

– Magazines target niche interests. For example, if you want to promote your latest computer software, you can advertise in technology themed magazines to reach your target audience. Finding the link between the audience and your brand is crucial for effective advertisement.

Branding Purposes

– High-resolution product images can effectively build your brand in a positive way. It can give your business a professional edge when you advertise your products or services in a magazine.

Shelf Life

– People collecting magazines lengthen the lifespan of an ad. Repeated exposure increases as potential customers browse through the magazine, allowing for product promotion on a continuing basis.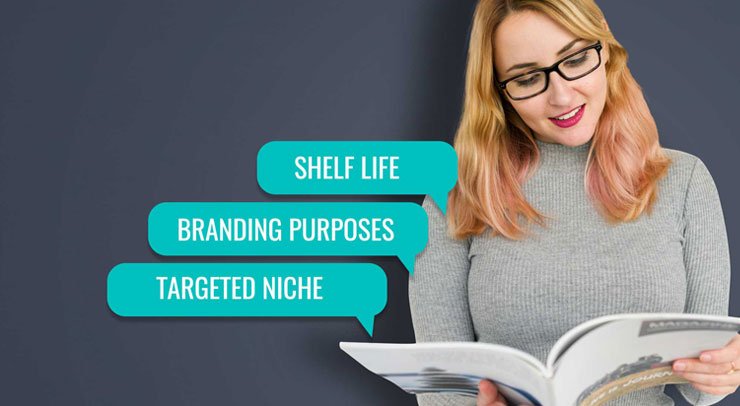 However, the effectiveness of magazine advertisement has weakened over the years. Although they are well-known and well-accepted in the marketplace, audience reach and has dramatically decreased. With the increasing popularity of Search Engine Optimization (SEO) and Internet marketing, many people are now relying on the Internet to search for what they need.
Why Magazine Ads are Declining
The price point of putting an ad in a magazine is relatively high. If you are looking to promote your product on a full page in a popular national magazine, it may cost thousands of dollars for the placement. However, the return on investment is not fully guaranteed, even if you are going after a targeted niche.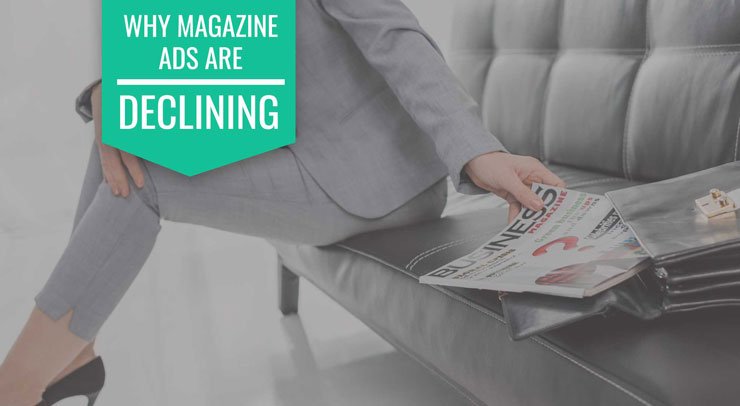 Another disadvantage is that the advertisement might go unnoticed, especially when your product promotion is located near the end of the magazine. This is where you'll find the majority of ads. Readers will often skip through the advertisement pages since they do not find the content to be meaningful.
As an entrepreneur, you may need to evaluate the market coverage of magazine ads and compare the potential benefits against the cost. This will help you decide whether or not you'd like to consider other cost-effective advertising strategies.
Why SEO is Best for Your Business
If you are a small or medium-sized business owner, you probably considered how to best advertise to target customers. While magazines are traditionally used for branding purposes, SEO, along with online marketing, is a modern and effective way to promote your business to potential customers on the Internet. When a person is searching for products and services online, they are able to see your offers when they are ready to make a purchase.
Additionally, bloggers and online influencers have a wider audience reach than magazines because of their numerous followers. Rather than investing in magazine ads, more entrepreneurs are spending their money on influence advertising. When an influencer endorses your brand, they are promoting your business to their loyal followers. These people are likely to mention and recommend your products/services to their social networks. This presents an excellent opportunity to gain more customers, resulting in a better ROI.
In terms of getting your brand acknowledged, SEO puts your website ranking on the first page of prime search engines (Google, Yahoo, Bing), and makes it easier for your potential customers to find you online.
Local SEO Search is a boutique SEO agency that helps small and medium-sized business owners get a better ranking in their online industry searches. Our team of specialists provides a wide range of professional SEO services to launch your website to the top of search engine rankings. Call us today at (416)888-8756 or 1-877-689-5268. Let us help you meet your business goals.