Search engine optimization is crucial for increasing web traffic that leads to increased sales and profits — every company's ultimate goal.
There is no one size fits all formula for successful SEO. Local SEO Search Inc. customizes each SEO campaign based on a client's industry and the kind of impact they hope to achieve over a specified time frame. Our expertise in local SEO, Internet and digital marketing helped numerous clients succeed with top search engine rankings. The business acumen and customer service we provide a service that clients appreciate and gets results.
Read on to discover our work ethic and impact for various companies' local SEO.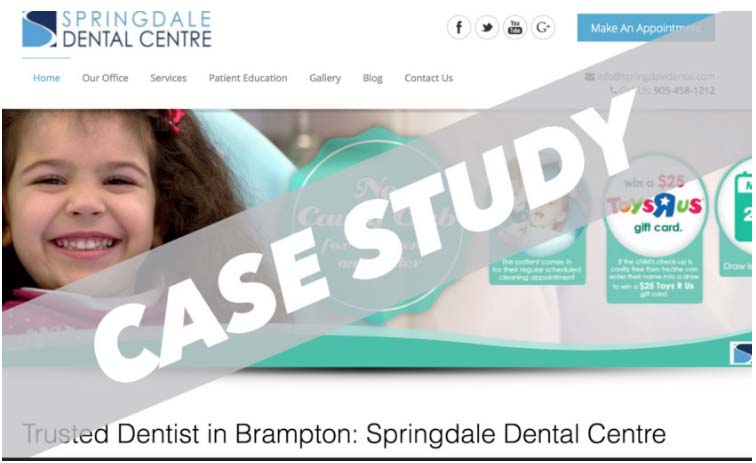 Springdale Dental Centre is a dental practice in Brampton specializing in family dentistry. They offer services to a wide range of patients (from young children on their first visit to the dentist to seniors). Springdale has been in operation for 25 years and is manned by 19 employees.
Read More