Waterproofing businesses provide essential services for homeowners in communities all across Canada. The home is often the most significant investment people will make in their lifetime. Homeowners want it to be well protected and will entrust their waterproofing to a reputable, qualified company. Home inspectors also consider waterproofing as one of the top factors when determining the real estate value of a home. In short, you have a large market actively seeking your services.
Because of this demand, the market is saturated with numerous providers and, therefore, competitors, giving any single business a run for their advertising money. To stand out from your competitors and draw clients to your business, take advantage of digital marketing, specifically search engine optimization (SEO).
SEO Is the Answer
How do you get new customers? How do you let potential clients know that you're providing the services they need in their area? There are a variety of media you can use to get your message out. You can opt for traditional means like billboards, brochures, flyers, local magazines, and newspapers; and these all have their place. Today, however, a vast number of people rely on Google to find the service providers they need, when they need their help.
In the digital world, Google has become the go-to source for most people in North America when they need information, a means of communication, or products and services. People looking for services on Google may be doing so for various reasons: perhaps they have just bought a house and only just realized there's a water problem; they might be flooding out right now and need emergency help; or they might be unhappy with their current provider and want to research their alternatives.
No matter the reason, most consumers look to Google for answers. And not just anywhere on Google — at page one.
To reach this motivated audience, you need to attract the attention of Google (and other search engines). The search engines must see you as a reliable source for information and services, so they give your website a high ranking and put you on page one.
How can you achieve this? Search Engine Optimization — SEO.
Local SEO Search is a digital marketing expert specializing in SEO. We are a top-rated SEO company in Canada and can help you achieve the goal of landing on page one of a Google search.
Stand out from the Competition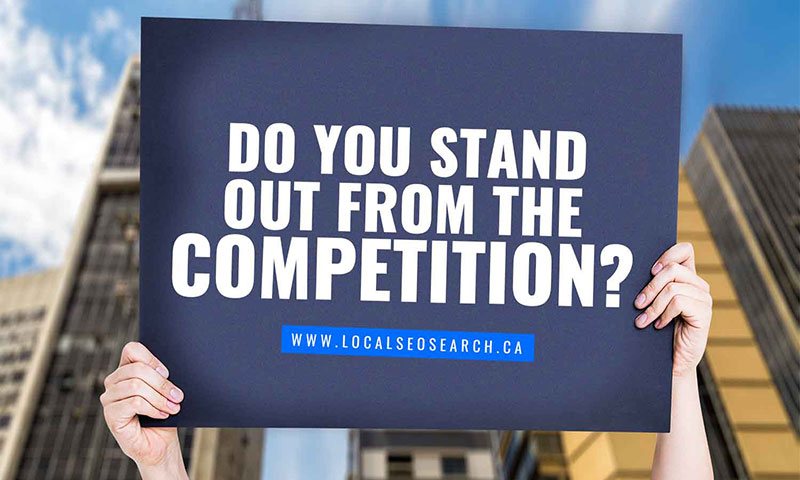 Potential customers have questions that you need to answer ahead of time. This is what converts a lead into a customer who will pick up that phone, ask you for a quote, and request for you to go over and fix their problem.
Consumers will opt for the most reliable company who can offer them the services they need. Some of the factors they will be looking at are:
rates (i.e. affordability)
response time
Testimonials
competitive advantages
years of experience
insurance coverage (and duration of coverage)
What project size the company can handle
images and pictures (e.g. staff members and before, during, and after shots)
All these factors need to be featured up front and centre your website to let your customers know that you know exactly what they need to know before hiring you to do the job.
Know your competitive edge. Understand your audience. Figure out what makes you stand out and reflect that on your website.
SEO vs. PPC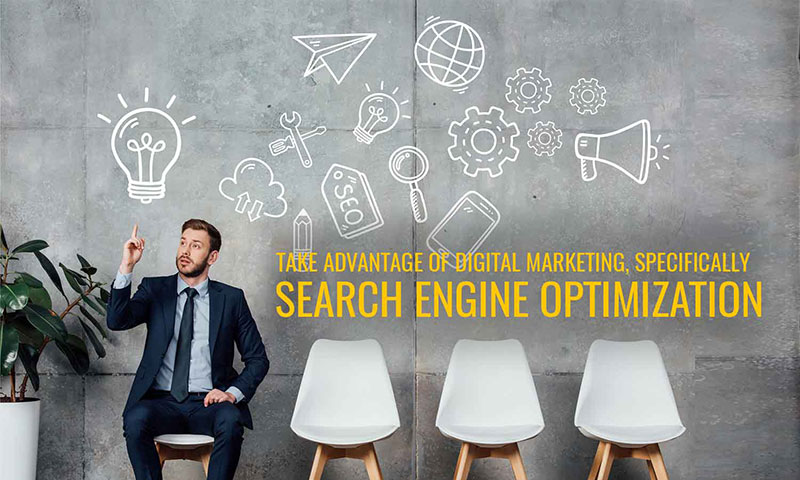 There are other forms of online advertising, like pay-per-click (PPC). Google sells a few spots off on any given page. These are usually found at the top of the search engine results page, labelled "Ad."
PPC ads (like Google Ads) are precisely what they sound like: you pay Google every time someone clicks on your link. The biggest challenge of PPC advertising is, do you have a large enough budget to cover the strategy for the long term?
A more insightful question to ask is: how do the conversion rates of PPC ads compare with organic (unpaid) listings through SEO?
People these days are quite internet-savvy. They don't want to be pushed by ads. They want to feel in control and determine for themselves whom they will hire. In fact, only one in five consumers clicks on paid ads. The rest (four out of five) scroll down directly to the organically listed websites. SEO is the more cost-efficient route and can gain you the attention of a larger audience.
Local SEO Search can help your business arrive naturally on those pages. We work to have your website appear on the first page 24 hours a day, seven days a week, for the search terms you specify.
First Page with Local SEO Search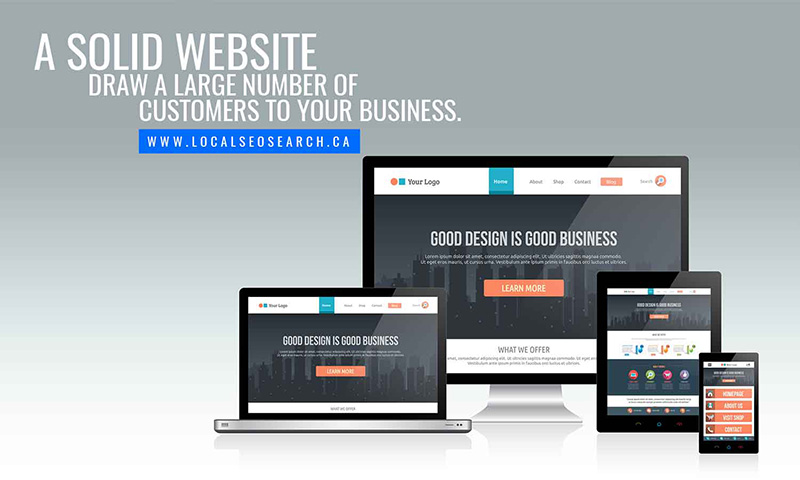 A solid website that ranks high organically will draw a large number of customers to your business. This is where we come in.
Local SEO Search is composed of a team of 25 experts dedicated to having our clients' websites appear naturally on the first page of the search engine results, so you can grow and expand your business. We deliver exceptional SEO services to give you the ability to generate leads, fill that buying funnel, and keep you busy throughout the year. We bring the customers to you, so you can focus on doing what you do best: running a solid business.
Give us a call at (416) 888-8756. We will answer your concerns and questions and develop a strategy to propel your business online.