Search engines and customers love high-quality posts and videos focused on the specific physiotherapy topics your clients are asking about online. Useful, actionable content shows that you're an authority on physiotherapy.  It helps people trust your expertise on helping them recover even before they decide to give you a call.  The right physiotherapy SEO marketing meets your potential patients where they are, while also sharing the information that draws them closer to your business.
When you regularly publish helpful, optimized content, search engines reward you. Up-to-date physiotherapy websites will rank higher search engine results because Google boosts websites that answer relevant questions with high-quality content.
In fact, even if you're doing everything else right, without the right physiotherapy marketing strategy you still won't get the traffic and leads your company deserves.
But it's tough to get the right approach in place for your SEO. And here's the truth.
Most Physiotherapy Internet Marketing is Too Expensive — or Too Cheap
There's no question, your physiotherapy practice needs SEO marketing. It's an investment you pay for up front that keeps bringing in new patients and building your profit over the long term — unlike other traditional forms of advertising.
But SEO can be too expensive. You may be wasting hard-earned money if:
You're trying to deal with SEO by yourself instead of spending time on what you do best
Your company tries to do physiotherapy online marketing without an effective strategy, and you never rank highly on Google
Your SEO helps to drive organic traffic, but doesn't bring in the kind of online visitors that call you to become patients
Most companies realize they need help with physiotherapy marketing. But too often, what they get is tired, bland content and SEO. "Thin content" doesn't make your prospects feel they know, like and trust you enough to call for an appointment.
There is a better way, though, and it starts with a 100% free consultation. 
We'll tell you what's working, what's not and why — so you can start investing in SEO marketing that grows your business the smart way.
LET'S TALK SEO
Get Better Physiotherapy Business Marketing
At Local SEO Search, we devise SEO game plans that bring in the right kind of online traffic – visitors ready to become your best customers.
The SEO approach and execution we provide as part of your monthly service package is:
Authoritative: Because your marketing online should prove you're the best at helping people recover. When it does, you'll get a boost from links and shares from other high-quality sites
Optimized for SEO: Everything that goes live will use the methods you need to rank higher on Google and attract more perfect customers
Targeted: Your website will attract potential customers who are most likely to need your services, keep leads on your site longer, and guide them to call your office first
Our expert team provides focused marketing planning that drives the growth of your practice over the long-term — and it's all included when you choose to work with Local SEO Search.
Your Practice Is One-of-a-Kind — And Your SEO Should Be, Too 
That's why we do a deep-dive into your physiotherapy practice first. Before creating the SEO strategy and marketing plan that encourage customers discover you online, we:
Study how current internet visitors are connecting with your existing site — and where they're clicking away
Uncover the exact questions your ideal clients are entering in search online
Find out how your physiotherapy services meet clients' needs better than your competitors do
Understand what potential patients need to feel confident calling your practice first
Keep an eye on your competitors' SEO marketing to discover how you can stay on top of search results
Find out how Local SEO Search can grow your business with SEO when you book a call with owner and SEO expert, John Vuong.
BOOK MY FREE CONSULTATION
Local SEO Search Marketing Services
SEO and content match up perfectly, and that's why you get both when you choose to work with us at Local SEO Search.
Your SEO system is created and implemented entirely in-house, with oversight from your specific account manager. It's a key part of the approach we use to help you succeed.
SEO Strategies
At the beginning of the process, we create an SEO game plan just for your business. Our creative team works closely with our search specialists to develop a one-of-a-kind approach in communication with you. You'll be surprised at the unique ways we can come up with to bring perfect clients right to you!
Content Creation
Most companies need frequent new website content to stay up-to-date. You likely also need more core pages detailing your physiotherapy services and driving traffic to your location. As part of your SEO package, you'll get both. Our physiotherapy SEO services include research, writing, and editing. 
Publishing
You can be hands-off with your physiotherapy SEO marketing with total assurance. That's because we take full responsibility for publishing content to your website implementing social media marketing. Everything is laid out beautifully by our design team and is attentively triple-checked before it goes live.
Blogger Outreach and White Hat Link Building Services
Sometimes your site needs a jumpstart to rank well on Google. Search engines rank websites with incoming links from other high-quality sites more highly, but getting those links can be difficult and time-consuming. We offer a blogger outreach service to create guest posts that get links and drive more of the interest you need to grow your business.
SEO Monitoring
A profitable SEO marketing strategy is maintained by keeping an eye on key outcomes. We watch carefully to see what's working on your website so we can continue making your results better. Our team also monitors competitors' SEO so you can stay at the top of your industry.
Interested in getting all this as part of your monthly SEO marketing package? Click the button for your free consultation.
REQUEST A CALL
Physiotherapy Digital Marketing Pricing and Packages
Full-service, custom packages providing digital marketing for physiotherapy practices start at $1,000/month. We create each SEO approach based on your business's specific needs. Pricing varies based on location, competitiveness and number of high-potential keywords. 
You won't be surprised with extras when you work with Local SEO Search. Everything you need to be found easily on Google search by your ideal patients is included.
Why Work with Our SEO Agency?
Excellent SEO on a high-quality website will capture the attention of your ideal patients, bring in more outstanding leads, and represent your practice on the web in a way that you're proud of. Getting that formula correct can't be left to chance.
You need an expert team that has a comprehensive range of experience: content, SEO, and helping businesses grow. That's what we offer our clients at Local SEO Search. Our number one goal is to see you succeed.
Your SEO roadmap will be managed in-house by our Content Manager and a team of skilled marketing professionals. Every part of your website will be optimized for search results — not just to rank highly, but to be found by the right leads who need your services today.
We've worked with over 10,000 local companies throughout Canada, so we bring a depth of understanding other marketing firms can't. Local business is our expertise. We've mastered the process of uncovering what great leads look for and creating SEO marketing that helps you stand out from the crowd.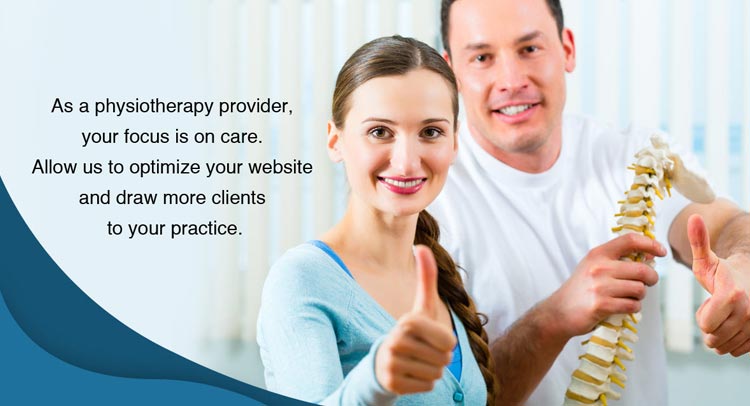 Qualify for $999 in Free SEO Consulting
When you fill out the form below to connect with us, you'll get a no-obligation, 100% free consultation.
If you're ready to grow your physiotherapy practice with a focused SEO approach, you may be eligible for a FREE in-depth competitive analysis and keyword research recommendations report. Valued at $999, this detailed report is what many other marketing firms charge for in your first month.
When you have precise, clear data to start with, you can begin using SEO tactics that grow your business even if you don't advertise traditionally at all.
Fill out the form and we'll book your call with owner, John Vuong.