Certain types of accidents, events, contracts, and injuries require the services of a lawyer. Whether you handle personal injury, real estate, family law, or employment law, establishing a strong online presence is crucial for your success. In this digital age, search engine optimization (SEO) helps lawyers become more visible online, allowing potential clients to find them easily in major search engines (like Google, Bing, and Yahoo).
In today's competitive world of Internet marketing, Toronto-based Local SEO Search understands your industry and the need to find new clients. We help lawyers get ranked highly on search engine result pages, with fast and sustainable results.
Years before Google's dominance in the marketplace, lawyers used to promote services using billboards, Yellow Page ads, bus advertising, and television commercials. (Some still do, but it may no longer be a good investment.) Referrals remain a strong way to attract new clients to your law firm. However, these efforts aren't enough. Some lawyers try to "get with the times" by spending their hard-earned dollars on Google AdWords, only to find their efforts were fruitless. How do you get the online attention you need to grow your business?
Growing Your Law Firm with SEO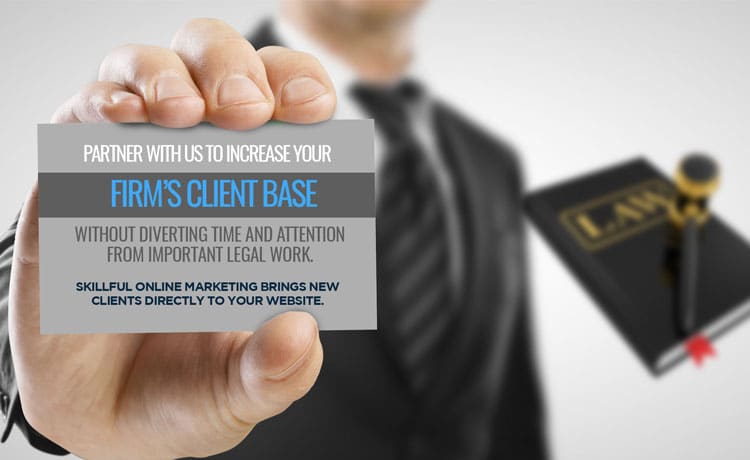 The Internet is now the best place for people to search for legal assistance. This is where SEO for lawyers comes in; our company understands the challenges of growing a law practice and maximizing visibility through Google and mobile searches. With proper and efficient implementation of SEO on your website, Local SEO Search helps people find you. Our expertise in mounting effective SEO campaigns can relay your business message and the services you provide to customers, placing your online position ahead of competitors.
At Local SEO Search, we do not use a "one-size-fits-all" strategy for campaigns. We tailor each of our "SEO for lawyers" campaigns to recognize your brand, goals, needs, and market. Our team of experts uses proven SEO strategies especially designed for legal firms. Our focus is to help you obtain a first-page ranking on Google year-round to get tangible and long-lasting results. You do not need to invest in Google AdWords to make your website visible online and compete with price shoppers.
How We Help Improve Your Website's Rank
As digital media continues to overshadow traditional marketing formats (e.g. television, radio, and print), our team of specialists will actively and diligently work on various crucial SEO tasks, including:
Content development
Link building
Web development and design
Social media management
Social Media Marketing
We post your important updates and activities on social media via Facebook pages, Google+, Twitter, and elsewhere. Although social media marketing does not necessarily bring new clients to your law firm, it is a great platform for sharing good content with your current customers/followers — and you earn credit from Google for social engagement.
Content Marketing
Each month, Local SEO Search puts our team of in-house team of writers to work researching and writing fresh, original content for all of our clients. Once the content is posted to your web page, your current customers can share this information on their social media accounts. By integrating content marketing with social media, your website has the best opportunity to be on "page one" search engine ranking among your industry competitors.
Mobile-Friendly Marketing
More and more, people seeking legal services are using smart phones and tablets to look for information while on the go. As Internet marketing specialists for lawyers, we not only help clients find you through search engines — we will put your law firm on Google Maps, Bing Map, and Apple Maps so that potential clients can locate you immediately when searching for local lawyers. We'll also optimize your site for mobile devices (something a number of business owners overlook, to their disadvantage).
Reputation Management/Client Reviews
We understand that you want to obtain highly qualified leads through cost-effective and ethical ways. Strong reputation management for lawyers is critical to bring new clients to visit your website and make contact. If you want to be regarded as the best law firm in your local area, we help lead people directly to you, and put your best foot forward.
Once your website is in good shape, we'll help you obtain post third-party reviews and testimonials from clients to give current clients (and potential ones) a better understanding of your practice, philosophy, and reputation. This is another value-added service Local SEO Search provides.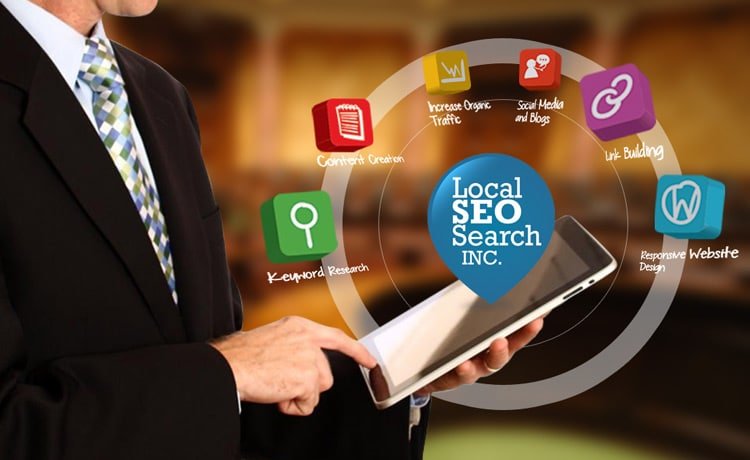 Please give us a call at (416) 888-8756 or 1-877-689-5268 to receive a free website audit and competitor analysis. We'll create a realistic scope for your campaign, and explain how you can start benefiting right away through search engine optimization for your law practice. Partner with Local SEO Search; you'll be glad you did.