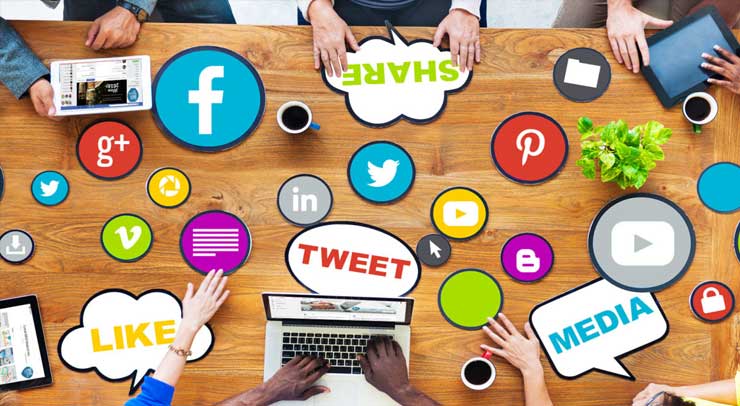 The Internet expanded the global business landscape, and new marketing strategies afford businesses new channels to expand their reach. But do you know how to fully harness the power of a successful social media campaign? Building a social network is inexpensive, requires little management, and offers great perks. This aspect of digital marketing reveals demographic data for easier customer/client targeting, making it a cost-efficient way to grow your business.
With a social media marketing strategy, you can actively establish a niche on both the local and global scenes. Making your brand "stand out" may seem a daunting task. This is why an expert digital marketing team can help you set goals for social media campaigns, to better guarantee your success.
With the right content, knowledge, and strategy, you can boost your website's exposure. With increased audience reach, you'll more easily promote your products and services to both new and old clients, and convert more visits into profit.
The Local SEO Search team has the ability and experience to make your company's site more competitive. Get the clicks and customers you deserve. Our group of experts will strategize your social media exposure and closely track metrics to ensure maximum reach through the Internet's powerful channels. We handle:
You may be too busy running your business to spend time thoroughly assessing your social media accounts and creating a strategic social media campaign. We have the tools to bundle these tasks. Increase your brand exposure with the help of expert advice and drive traffic back to your site through various platforms.
With frequent updates and suggestions for improvement, you can monitor your site's social media performance and make appropriate adjustments and changes. You can count on:
Relevant and eye-catching visual content fit for each platform
High quality posts relevant to your brand's image
Enhanced social media presence via regular posting
Post syndication across all social media channels
If you're ready for a social media campaign that improves your bottom line, call us today. Our team of experts is ready to identify what's holding back your digital success. If you want an honest, quality service that has huge return on investment, let's discuss your goals and get started.