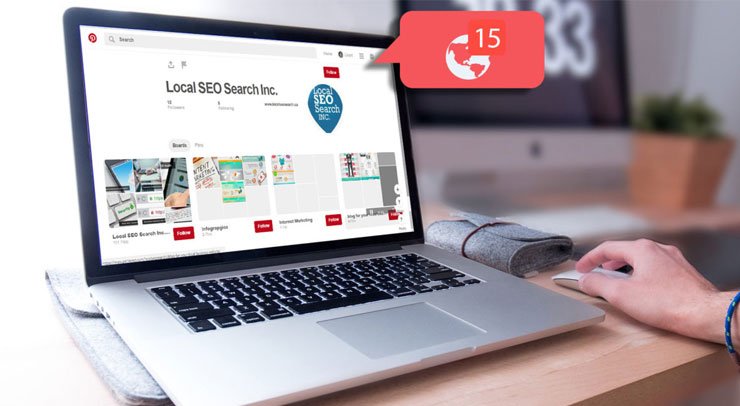 Is your business on Pinterest? If it isn't, you might be missing out on potential customers. Of all current (and dominant) social media platforms, statistics show that Pinterest boards are the most visual and attractive online location female customers browse. People (and companies) share and save visual content on their Pinterest profile; users often use their account when seeking inspiration and ideas about new products.
More than two-thirds of Pinterest users discover a new brand or product through the platform, while 93 percent make purchases from brands that are featured as promoted "pins." This is what makes the platform inherently powerful: companies with a Pinterest strategy can maximize on the visual and aesthetic appeal of their brands and influence purchasing decisions.
Do you have a Pinterest marketing strategy? Pinterest offers business accounts that contain specific features (like "Pinterest analytics") and paid advertising options. Companies can now use these features to target specific audiences, pay for each pin engagement or visit, and track how their promoted pins performed. The platform provides a potential market; companies can tap into this potential with attractive Pinterest content and images.
The creative team at Local SEO Search incorporates effective SEO tactics and develop engaging, "pin-worthy" boards. Using years of experience, our experts do this important social media work for you. Our integrated social media program effectively promotes your products and services on Pinterest and other platforms.
Organizing interesting Pinterest campaigns doesn't have to be your talent; we do all the hard work for you. Learn how you can benefit from a comprehensive Internet marketing campaign; call for a free and in-depth consultation: (416) 888-8756.