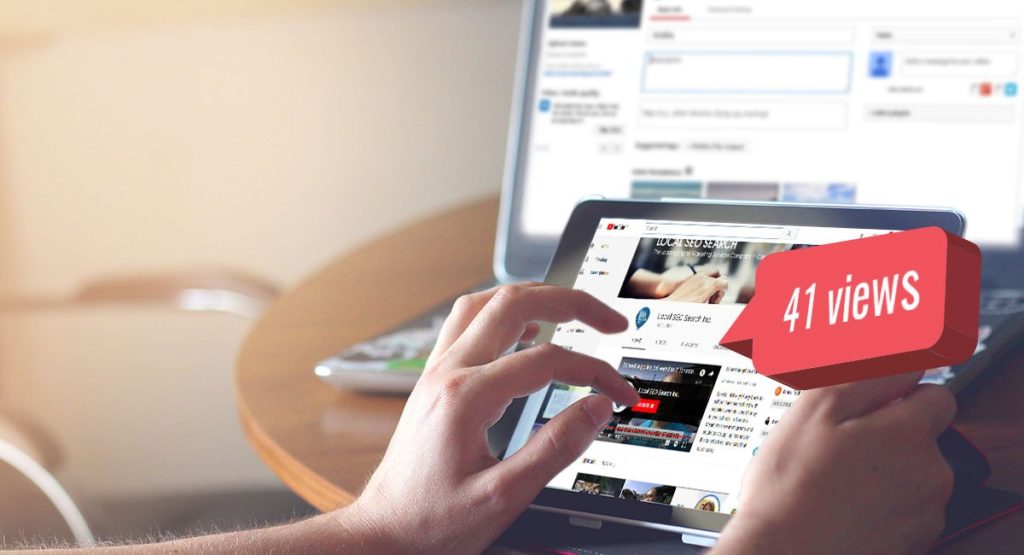 Do you "YouTube?" A marketing strategy that is often overlooked, YouTube has six billion hours of videos viewed each month and 100 hours of videos uploaded every minute. Businesses who post videos on this site are learning that the payoff can be huge. If you build a branded channel on YouTube, you can encourage viewers to subscribe to your channel, providing them updates every time you have fresh content.
Videos on YouTube are proven to create higher click-through rates, engagement, and sales leads. This social media and search engine platform is highly interactive. It's not enough to simply post your images — do you know how to grab attention with engaging video titles and video descriptions? If not, an expert digital marketing team can help.
YouTube attracts users seeking both entertainment or information. It inspires online engagement and traffic with its "comments" platform. Additionally, YouTube's interface with Google's search engine makes it an even more powerful tool to get viewers! Optimized video content ranks higher on Google searches.
It is not enough for your business to create excellent videos — you're in competition with a lot of other content on YouTube! To effectively project your brand, have a professional team manage your YouTube channel and target both current and potential customers to gain both loyalty and new interest.
The YouTube platform serves as a search engine — do you know how to fully optimize your channel and content? If not, your channel and video content might as well be invisible. Call a team that cares about your online branding for help.
Local SEO Search has a team of Internet marketing professionals ready to assist your company meet both YouTube and social media marketing goals. With an effective YouTube management campaign, your channel will become more active (and get higher Google rankings).
If your business has a YouTube channel that needs a revamp or you want to create and manage a new one, call Local SEO Search; our online marketing experts are ready to talk.