GET A FREE VIDEO CONTENT CONSULTATION
Already today 63% of small businesses use video content marketing. The reason is that this medium is a powerful way to capture attention, engage website visitors, and turn leads into loyal customers.
Adding a video to your website is a great first step, but having them on social media and sites like YouTube can make an even bigger difference.
You might think that publishing videos online is time-consuming and expensive. Not with Local SEO Search! We take care of everything you need so that you can focus on growing your company successfully. 
High-quality videos on a variety of websites show that you're an authority. Videos help you meet prospects wherever they are online, while pulling them closer to your business.
But it's tough to get high-quality video content creation. And here's the truth.
Most Video Creation Services Are Too Expensive — or Too Cheap
There's no question, engaging videos are valuable. As part of a well-designed SEO plan, videos on YouTube and other sites are an investment you pay for once that keeps generating leads indefinitely — unlike other forms of advertising.
But using video content for marketing can be too expensive. You may be wasting money on video if:
You're creating and editing videos on your own when you could be spending that time on what you do best
You approach video marketing without a strategy, so you never do well enough to make an impact on your SEO or bottom line
Your online videos attract traffic but not the kind of visitors that convert to new, paying customers
Many businesses realize they need help to take advantage of the benefits of video content. But too often, what they get are low-quality, poorly planned videos and distribution. Unfortunately a poor video strategy means your content won't make your prospects feel they know, like and trust you enough to buy your products or services.
There is a better way, though, and it starts with a free consultation.
We'll tell you exactly how off-site videos can benefit your business — so you can start investing in video content that grows your business the smart way.
LET'S TALK VIDEO CONTENT SERVICES
Why Google Loves Video Content
One of the reasons spreading your videos to a syndication platform like YouTube is so powerful is that Google loves video content.
It certainly doesn't hurt that Google owns YouTube, of course. But videos in general will rank more highly on search results than other types of content.
Not only are you 53% more likely to show up first on Google if you have a video embedded in your website, but a video alone is 50 times more likely to appear on the first page of search results than a traditional web page.
Google's algorithms prioritize multimedia content, so videos are a great way to rank well and get noticed.
In addition, being conversational and relatable in videos helps consumers build trust in you, your company, and your products and services. It helps the audience to believe in your products and services and make the decision to buy.
Get a Better ROI When You Choose Video Creation
Another way video is such a great SEO tool is that videos allow you to increase the time spent on your website. This signals search engines that your site is trustworthy and authoritative.
The video content strategy you get as part of your monthly service package is:
High-Quality and Engaging: Whether you need videos to explain your products and services, or you want to introduce your company to those who discover you on social media or YouTube, we can create what you need.
Optimized for SEO: Your video details will contain the keywords search engines need to understand the content you're sharing. They'll also be optimized so that those searching YouTube will be able to find you easily.
Targeted: To engage the leads who are most likely to buy what you offer, bring them to your website and guide them to call you before a competitor
Our team of video specialists create videos that drive long-term growth — and it's all part of working with Local SEO Search.
Your Business Is Unique — And Your Videos Should Be, Too 
That's why we do a deep-dive into your company first. Before we create the video content marketing that will help leads connect with your business, we:
Discover how visitors are engaging with your current content — and where they're dropping off
Determine precisely what types of videos you need to create the most impact
Find out how your business meets customer needs better than any competitor
Understand what videos prospects need to feel confident choosing your business first
Review your competitors' video strategy to find ways you can stand out
Find out how Local SEO Search can grow your business with excellent video creation when you book a call with owner and SEO expert, John Vuong.
BOOK MY FREE CONSULTATION
Local SEO Search Video Content Creation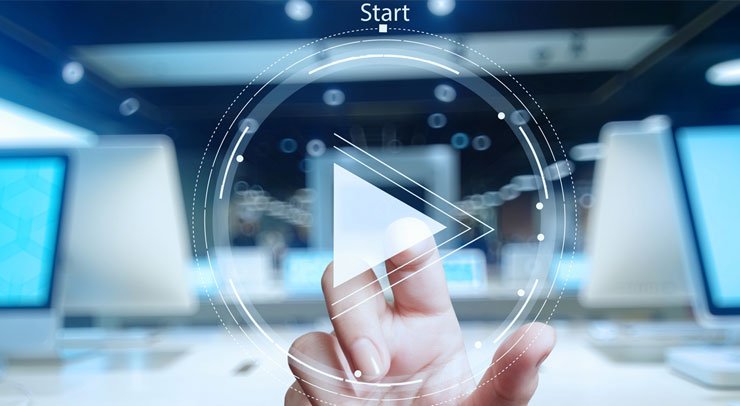 SEO and video content go very well together, and that's why you get both with Local SEO Search.
Your video content and SEO strategy are planned and developed in-house, with oversight from your dedicated account manager. It's a key part of how we work to help your business succeed.
Video Content Strategies
During your onboarding process, we create a custom video content strategy for your company. Our creative team works with our SEO specialists to develop a unique plan for your business. You'll be amazed at the creative ideas we can come up with to engage prospects through videos.
Content Development 
Most businesses need videos that explain key products or services, as well as videos that introduce the company to new customers. These videos should be designed and laid out in a way that is easy for customers to engage with and simple for Google to index.
Our video content marketing and SEO includes everything you need for high-quality videos that boost your brand and guide people to your website. 
Publishing
Finally, you can be hands-off with your video marketing confidently. That's because we do the work of publishing your videos to YouTube and social media. Everything is triple-checked by our content manager before it goes live and beautifully designed by our web team.
Consistent Monitoring
A successful video marketing strategy is maintained by measurement. We keep track of what's working online so we can continually optimize. You'll also have our team monitoring your competitors' video strategy so you can stay a step ahead.
Interested in getting all this as part of your monthly SEO package? Click the button for your free consultation.
REQUEST A CALL
Why Work with Our Video Content Marketing Agency in Toronto?
The right video marketing will delight your customers, drive more high-quality leads, and represent your company online in a way that makes you feel proud. Getting that formula right can't be left to chance. 
You need a video team that has the full suite of expertise: video creation, SEO, and business success. That's what we offer at Local SEO Search.
Your off-site video and SEO strategy will be led by our in-house Design Manager and a team of skilled designers. Every video will be high-quality and optimized for search — not just to rank well on Google, but to attract the right customers who are ready to buy.
And because we've worked with over 10,000 local businesses throughout Canada, we bring a depth of understanding other agencies can't. Local business is our expertise. We know what videos will appeal to your customers and what SEO helps you stand out from the crowd.
Qualify for $999 in Free Web Design and SEO Consulting
When you fill out the form to book a call, you'll get a no-obligation, fully complimentary consultation.
If you're ready to grow your business with high-quality video content marketing, you may be eligible for a FREE in-depth competitive analysis and keyword research recommendations report. Valued at $999, this report is what most agencies charge for in the first month.
When you have data-driven insight, you can finally use off-site video content marketing that helps your business grow even if you don't use traditional advertising at all.
Fill out the form and we'll book your call with owner, John Vuong.