No matter what business you're in, you need a website, and it must be a good one. Customers search online for information about your company before they make a decision to make a purchase or call you. This means they will find your website before ever engaging with your company. You need a website to make a good impression on potential clients.
We can help you build a reliable, strong, and well-designed website that will encourage customers to learn more about your business. Social media channels such as Facebook, Instagram, and Twitter are useful, but a website is your most important marketing tool because it is the official identification for your business online.
Websites establish a strong presence for you — locally, internationally, and globally. They build your online brand identity and are sometimes the first experience a customer has with your business. They also serve as the central hub of communication between you and clients. Your website should contain all the information a potential client needs to know about you.
This why reputable Canadian businesses use only the best Toronto web design services.
Local SEO Search Websites Attract More Customers
Every website needs to be attractive and engaging. Its design is critical — so is making it mobile-friendly. Many consumers are searching on mobile devices; if your site isn't loading properly on them, you've instantly lost a potential customer.
There is a lot to consider when building a website that will convert for your business. Our agency in Toronto can provide such a site for you at an affordable price and turn web pages into lead generators.
With a team of web designers and developers at your side, dedicated to creating the best website for your business, you'll have:
Your landing pages will be captivating and potential customers will want to read all about your business. We will make a user-friendly website for you using progressive web applications. It'll also be optimized for search engines with fresh content that keeps people on (and returning to) your site.
Your website will enjoy:
User-friendly design with easy navigation
Responsive website design
Fast-loading website page speed
Search engine optimization or SEO
Engaging and compelling images and content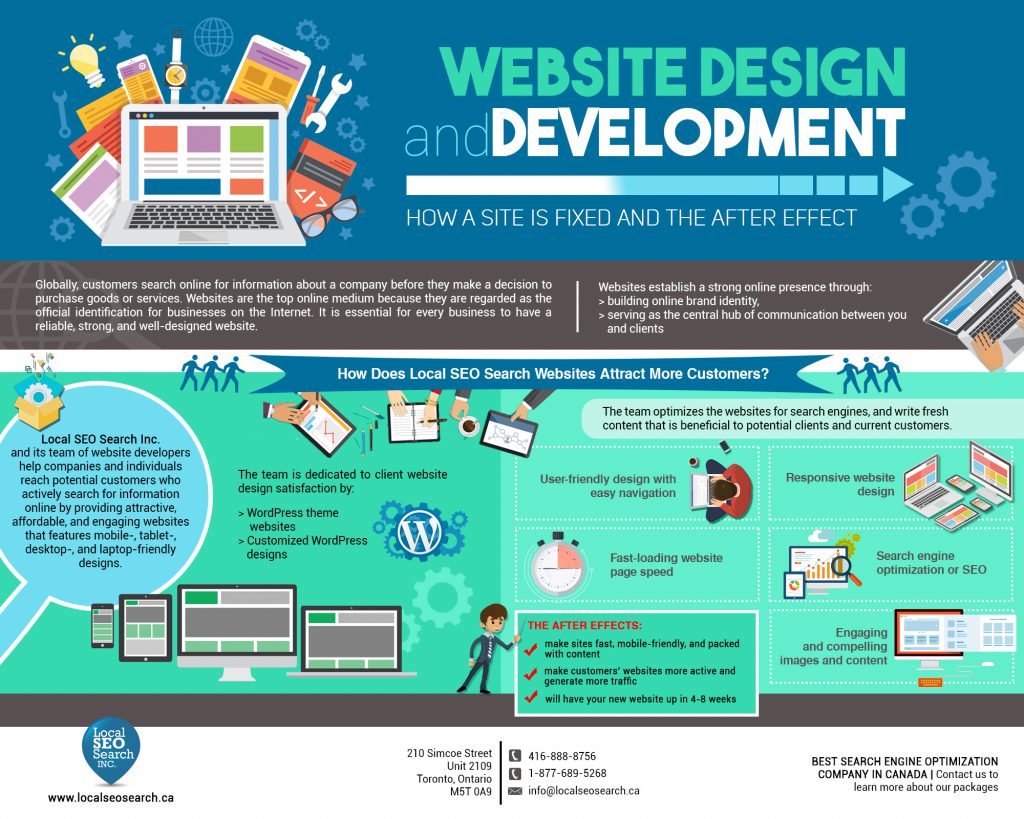 Choose the services for web development in Canada that make sites fast, mobile-friendly, and packed with content. With an amazing writing team producing on-page blogs, your will be more active (and generate more traffic). Our team of front end developers will have your new website up in 4-8 weeks and you'll start meeting new clients.
Contact us to learn more about our packages.