GET A FREE WORDPRESS CONSULTATION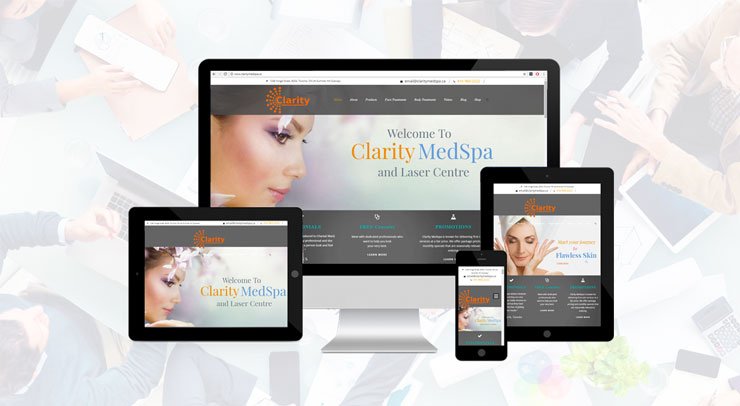 WordPress is one of the most popular website platforms, and for good reason. It's used to power some of the largest and most powerful websites online, and it's simple and easy to use.
That doesn't mean that as a business owner you have time to decode and understand WordPress. You have a business to run and goals to reach. At the same time, you can't rely on bland, boring pre-made templates either.
To get the website your company truly deserves, you need to work with a WordPress web development service that understands both SEO and your local business. 
A high-quality, on-brand WordPress site shows that you're an authority. Your website meets prospects where they are, while pulling them closer to your business.
But it's tough to get high-quality WordPress website design. And here's the truth.
Most WordPress Theme Sites Are Too Expensive — or Too Cheap
There's no question, WordPress design is valuable. As part of a well-designed SEO plan, it's an investment you pay for once to keep generating leads indefinitely — unlike other forms of advertising.
But WordPress web development can be too expensive. You may be wasting money on web design if:
You're designing your WordPress site yourself when you could be spending that time on what you do best
You use generic templates that look dated and unoriginal, and the content and layout aren't designed for you to rank well on search
Your WordPress design attracts traffic but not the kind of visitors that convert to new, paying customers
Many businesses realize they need WordPress development assistance to create a well-converting website. But too often, what they get are generic, poorly designed templates. These dull, general sites don't make your prospects feel they know, like and trust you, specifically, enough to buy your products or services.
There is a better way, though, and it starts with a free consultation. 
We'll tell you what's working on you pages, what's not and why — so you can start investing in WordPress design that grows your business the smart way.
LET'S TALK WORDPRESS WEB DESIGN
The Importance of Responsive Design
It's no secret that most customers are using mobile devices to access the internet. One of the keys to successful WordPress design is ensuring that your web page is easy-to-use even on a smaller screen.
Our wordpress web design and development experts understand this. As part of our services, we'll check your site on a variety of screen sizes. We'll make sure your text is easy to read, headers resize correctly, and that your website is easy to navigate even on a touch screen.
Google has openly stated that search results prioritize responsive design, so you can't overlook this vital aspect of WordPress design. 
Get a Better ROI When You Choose WordPress Site SEO Optimization
WordPress Website Design Page:

Pricing: $4,000

One WordPress themed website
10 website pages (each additional page is $150)
You must provide access details and all images/copy and content for the pages.
At Local SEO Search, our WordPress developers create web pages that prime the right kind of visitors to become your best customers.
The WordPress design you get as part of your monthly service package is:
Easy to Navigate: Both visitors and search engines need to be able to easily understand your site. Every element of your website, from menus to blog posts, should be easy to scan and navigate.
Optimized for SEO: Links within your website will help boost each page's profile and help your main pages and blog posts rank well for specific keywords
Targeted: To pull in those leads who are most likely to buy what you offer, keep them on your site longer and guide them to call you before a competitor
Our team of WordPress development experts create pages and content that drive long-term growth — and it's all included when you work with Local SEO Search.
Your Business Is Unique — And Your Website Should Be, Too 
That's why we do a deep-dive into your business first. Before creating the design and content management systems that will get your business found, we:
Discover how visitors are engaging with your current website  — and where they're getting lost
Determine the right questions to answer throughout your web pages and blog posts
Find out how your business meets client needs better than any competitor
Understand what WordPress design and content customers need to feel confident choosing your business first
Review your competitors' design and SEO to find ways you can stand out
Find out how Local SEO Search can grow your business with excellent WordPress design and SEO when you book a call with owner and SEO expert, John Vuong.
BOOK MY FREE CONSULTATION
Local SEO Search WordPress Design and SEO Services
SEO and WordPress design go hand-in-hand, and that's why you get both with Local SEO Search.
Your WordPress design and SEO are planned and developed in-house, with oversight from your dedicated account manager. It's an integral part of how we work to drive more growth for your business. 
WordPress Design Strategies
During your onboarding process, we create a custom WordPress strategy for your business. Our creative team works with our SEO experts to develop a unique plan for your business. You'll be surprised at the creative ideas we can come up with to drive great customers to your site!
Content Development 
Most businesses need more core website pages detailing offers and driving traffic. These pages should be designed, laid out, and interlinked in a way that builds your WordPress site's authority and readability.
You probably also need blog content to keep your site fresh. This content needs to be laid out appropriately and be easy to scan. As part of your plan, you'll get both. Our WordPress design and  SEO include layout, design, and writing. 
Publishing
Finally, you can be hands-off with your WordPress site confidently. That's because we do the work of publishing and updating your website regularly. Everything is triple-checked by our design manager before it goes live and laid out beautifully by our web team.
Consistent Monitoring
A successful WordPress SEO strategy is maintained by measurement. We keep track of what's working on your site so we can keep optimizing. You'll also have our team monitoring your competitors' design and content so you can stay a step ahead.
Interested in getting all this as part of your monthly WordPress SEO & design package? Click the button for your free consultation.
REQUEST A CALL
Why Work with Our WordPress Design Agency in Toronto?
The right WordPress design should delight your customers, drive more high-quality leads, and represent your company online in a way that makes you feel proud. Getting that formula right can't be left to chance. 
You need a team that has the full suite of expertise: WordPress design, SEO, and business success. That's what we offer at Local SEO Search.
Your WordPress design and SEO strategy will be led by our in-house Design Manager and a team of skilled designers and writers. Every page will be well-designed and optimized for search — not just to rank well on Google, but to attract the right leads who are ready to buy.
And because we've worked with over 10,000 businesses, we bring a depth of insight other design agencies can't. Local business is our expertise. We know what WordPress layouts will appeal to your customers and what SEO helps you stand out from the crowd.
Qualify for $999 in Free Web Design and SEO Consulting
When you fill out the form to book a call, you'll get a no-obligation, 100% complimentary consultation.
If you're ready to grow with high-quality WordPress web design, you may be eligible for a FREE in-depth competitive analysis and keyword research recommendations report. Valued at $999, this report is what most agencies charge for in the first month.
When you have data-driven insight, you can finally design an optimized WordPress website that helps your business grow even if you don't use traditional advertising at all.
Fill out the form and we'll book your call with owner, John Vuong.