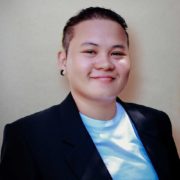 Junior SEO Specialist
Jeraldine worked with a legal firm before joining Local SEO Search. As a striker, or SEO assistant, she helps monitor local citations, client profile quality, manual rankings, and bookmarks to make sure that her clients are gaining the full benefit of their marketing strategies. Her motto for life is to stay humble, be kind, and work hard.
Jeraldine is a committed foodie. Her favourite hobbies include interesting breakfasts, lunches, and dinners.