"Organic traffic and online leads have increased significantly throughout the collaboration. Local SEO Search's owner is directly involved and adds value to the engagement. The entire team is highly reliable, transparent, and proactive."
– Al Aiello, Sales and Marketing Manager, TRH Group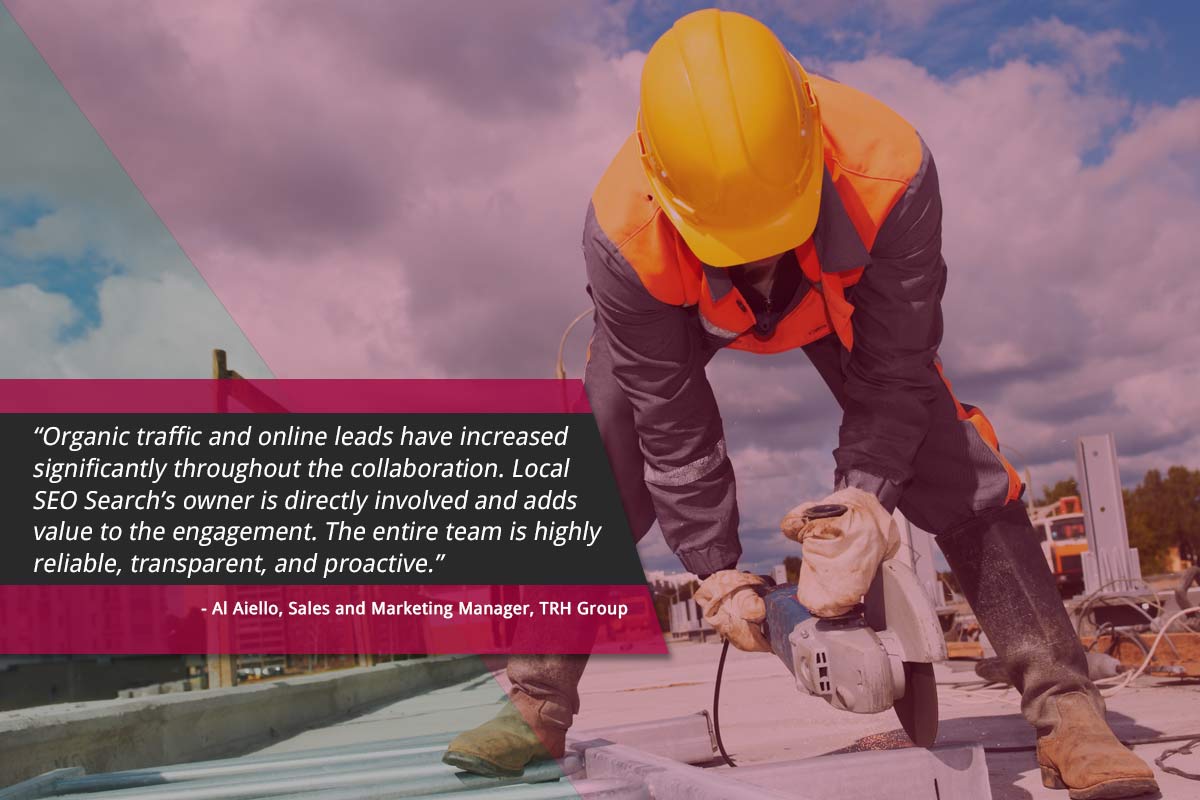 About The TRH Group
The TRH Group is the "leader in safety and training throughout North America." They are experts in the field of Occupational Health and Safety Consultation, Program Development and Training. As a health and safety consulting firm, they also provide paralegal services for workers who were injured on the job. The company caters to organizations all over Canada and North America.
The Challenges
Like many consulting firms, The TRH Group does not rely solely on salespeople to generate leads and build contacts. They typically advertise by word of mouth and referrals from clients—an effective but limited means of reaching out to people. To expand its client base, the company's marketing team decided to harness the power of the Internet through search engine optimization (SEO). This need lead Al Aiello, Sales and Marketing Manager of The TRH Group, to seek a partnership with John Vuong, Owner of Local SEO Search, and his team.
The Solution
Local SEO Search specializes in providing companies with better lead generation through SEO. To help the TRH Group get more clicks and more traffic to their website, they implemented the following strategies to achieve higher placement in search engine results pages (SERPs):

Keyword Research and Integration – With the help of Local SEO Search, The TRH Group saw an increase in their SERP rankings without the need to invest in paid search. The SEO team did the necessary research to generate a list of the best keywords to target. They localized these keywords to target specific geo-locations and strategically placed these keywords throughout the site.
Content Creation – Local SEO Search also provide copywriting services. The SEO company employs a team of writers who are in charge of creating industry-specific content for the company. They conduct comprehensive research and develop topics and articles with the need for minimal input from The TRH Group.
Web Design Overhaul – The web development and design team revamped the entire site to enhance its interface and appearance. Aiello states that it "looks a lot better than it did before they came on board."
Website Optimization – In addition to the front end, Local SEO Search also performed various strategies to optimize the website. This includes (but is not limited to) increasing speed, making the site mobile-friendly, and modifying the UI/UX.
Results and Feedback
"Local SEO Search has grown over the years, and we've grown with them as a result."
– Al Aiello, Sales and Marketing Manager, TRH Group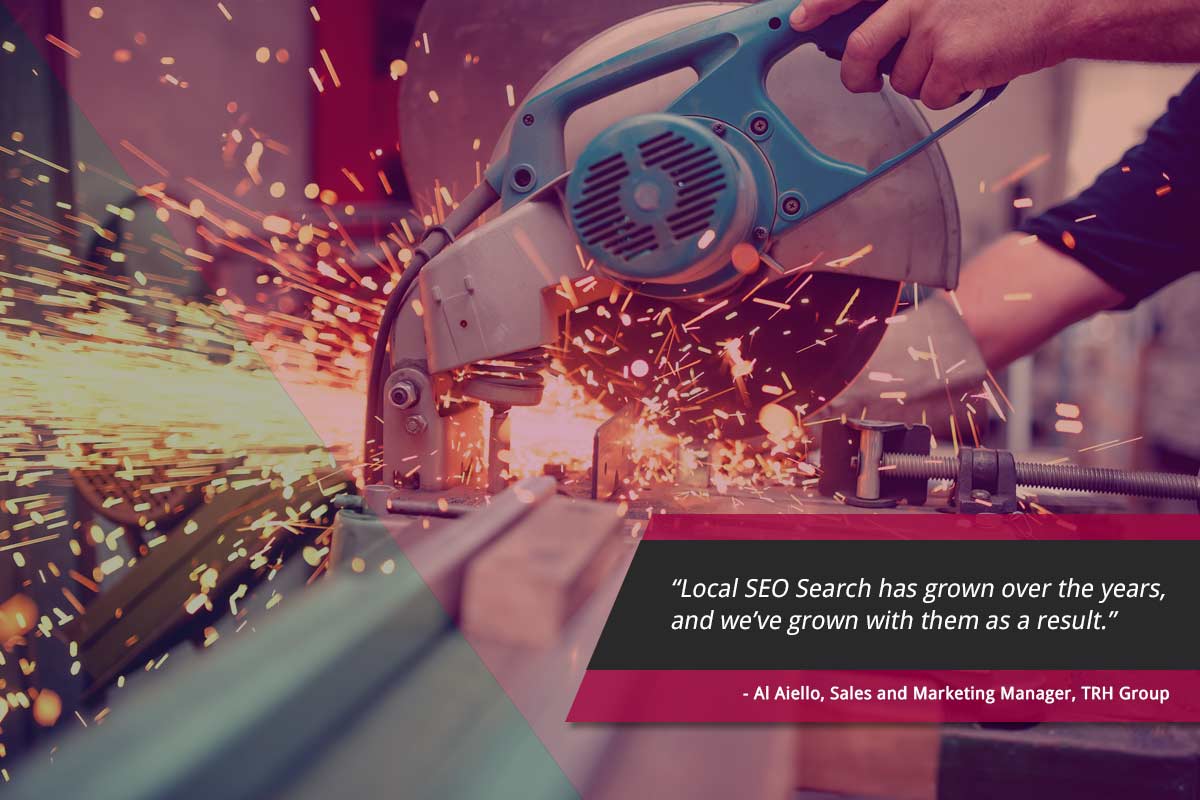 With the help of Local SEO Search, The TRH Group successfully increased the number of businesses they receive through the Internet without relying on paid search. The amount of organically generated traffic their website sees has remained consistent in the past two years.

Additionally, (as of August 2019) their website appears on the first page (i.e. top 10 organic searches) for several local keywords, including:
safety training Vaughan
safety consultant Toronto
safety consultant Vaughan
safety inspection Mississauga
project safety Hamilton
WHMIS training Vaughan
Working with Local SEO Search
The TRH Group started working with Local SEO Search in April 2013. Vuong approached Aiello to offer their services (Local SEO Search had only just been established at that time). Aiello decided that since Local SEO Search was a smaller company, they could give the safety company firsthand service. The TRH Group had hired a lot of providers before but were not satisfied with the service they received.
Aiello reports that after years of partnership, "we still get the same type of service we did when we first hired them." According to Aiello, Vuong is highly responsive to feedback and "they communicate with me a lot more than I communicate with them." Local SEO Search regularly produces and provides relevant graphs and reports reflecting the status and progress of the site and the campaign. Aiello mentions that Vuong always wants to make sure that they have seen the latest results and are satisfied with them.
"I appreciate the personal approach. John is a great person to work with, and he knows his work quite well."
– Al Aiello, Sales and Marketing Manager, TRH Group