Your Practice Is One-of-a-Kind — And Your SEO Should Be, Too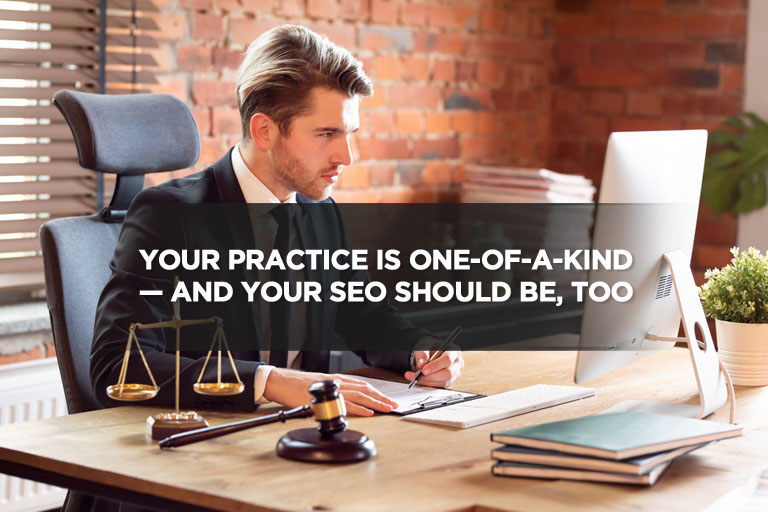 That's why we do a deep dive into your law practice first. Before creating the law firm local SEO and marketing plan that help clients discover you online, we:
Study how current visitors are connecting with your existing website — and where they're dropping off
Uncover the exact questions your ideal clients are asking online
Find out how your legal services meet customers' needs better than your competitors do
Understand what leads need to feel confident calling your practice first
Audit your competitors' SEO marketing to discover how you can stay at the top of your industry
Find out how our SEO agency for lawyers can grow your business with SEO when you book a call with owner and SEO expert, John Vuong.
Local SEO Search Marketing Services
SEO and content go together perfectly, and that's why you get both when you work with one of the best lawyer SEO companies – Local SEO Search. 
Your SEO strategy is designed and implemented entirely in-house, with oversight from your dedicated lawyer SEO expert. It's a key part of the approach we use to help your business grow.
SEO Strategies
During onboarding, we create an SEO blueprint just for your practice. Our creative team works with our search specialists to develop a one-of-a-kind law firm search engine optimization plan in conference with you. You'll be surprised at the unique methods we can come up with to bring top-notch clients to you!
Content Creation
Most practices need dependable new blog content to keep their website fresh. From small law firm SEO to a large practice's online marketing, regular publishing is essential.
You likely also need more core website pages detailing your legal services and driving traffic to your office. As part of your SEO package, you'll get both. Our digital marketing includes research, writing and editing.
Publishing
You can hand off your SEO with total confidence. That's because as part of our lawyer SEO service, we take responsibility for publishing content to your site and your social channels. Everything is laid out beautifully by our design team and is carefully triple-checked before it goes live.
Blogger Outreach and White Hat Link Building Services
Sometimes your website needs a leg up to rank highly on Google. Search engines rank websites with links from other exceptional sites more highly, but getting those incoming links can be time-consuming. As a top SEO company for lawyers, we offer a blogger outreach service to create guest posts that get links and drive more of the traffic you need to grow your practice.
SEO Monitoring
A profitable SEO marketing strategy is maintained by tracking key metrics. We watch carefully to see what's working on your website so we can keep making things better and better. Our team also monitors your competitors' SEO so you can stay ahead in your specific field as well.
Interested in getting all this as part of your monthly SEO marketing package? Click the button for your free consultation.
How Does Your Website Look?
SEO helps turn your website into one of the best lawyer lead services available, but what do visitors find when they arrive? If your website is out of date or doesn't have interesting content, you might lose someone before they ever call you.
Local SEO Search can help you get excellent web design along with your online lawyer marketing services. We have several web design options, from using a customized WordPress template to giving you an entirely custom design. If you're curious about our websites, be sure to reach out today.
With a high-quality website, you can market your legal practice effectively!