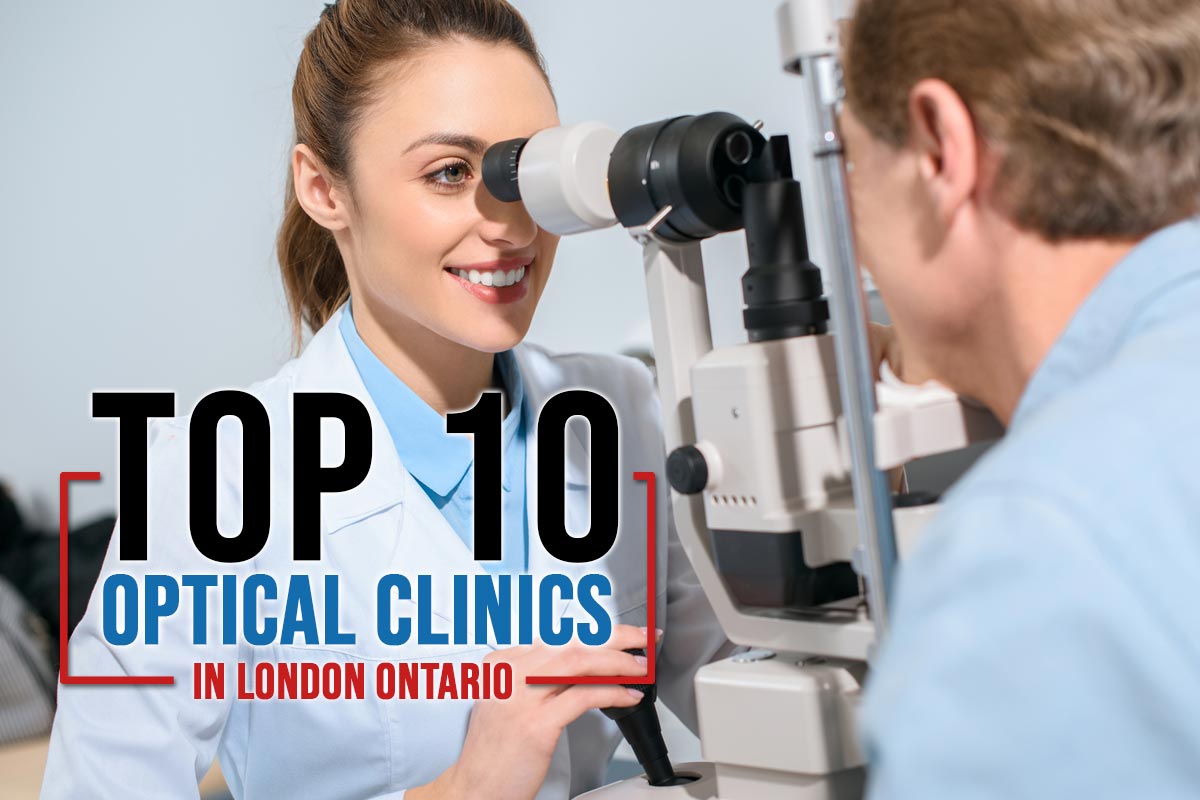 When you have a problem with your eyes, you want to make sure you get the best care available. That means finding an optical clinic that has the expertise you need to not only check your vision and get glasses, but to diagnose and handle any injuries and illnesses.
Fortunately, you don't have to guess when it comes to finding a great optician. A clinic with an expertise and great reviews will give you the care you need. If you need an excellent place to start, take a look at these top 10 optical clinics in London, Ontario.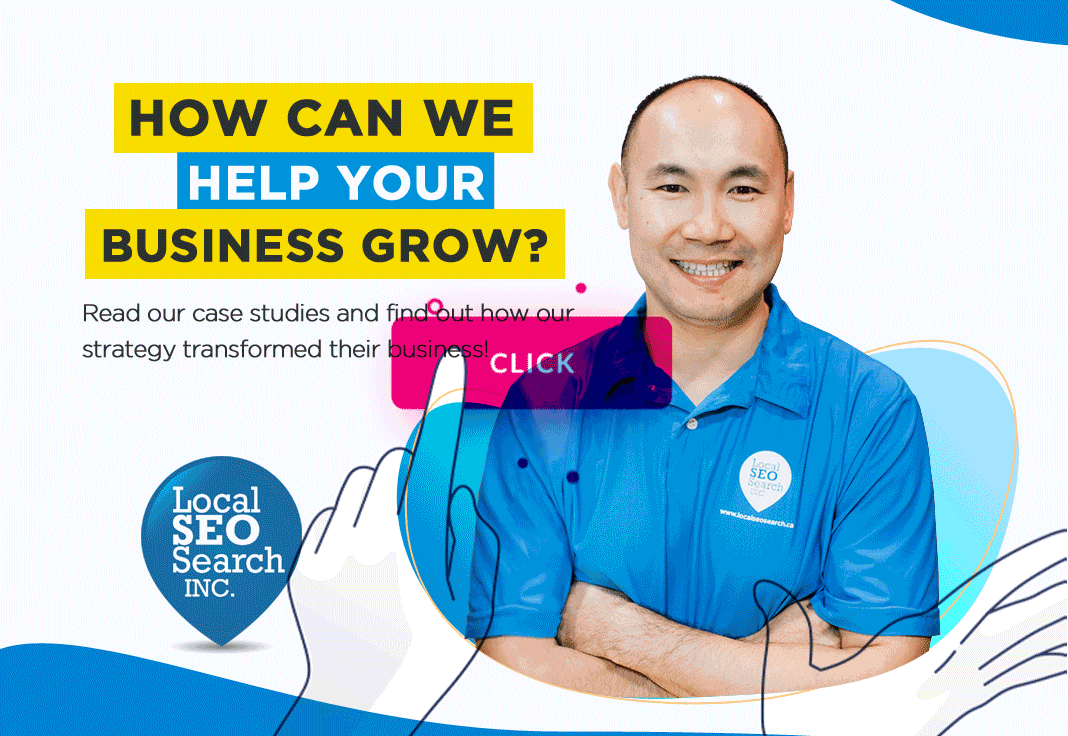 Top 10 Optical Clinics in London, Ontario
1. Central Optometry. This clinic offers the latest technology and total care for your eyes. They provide friendly service with state-of-the-art equipment and have a large supply of frames, lenses, and contacts. Whether you need an exam or eye therapy, Central Optometry has what you need.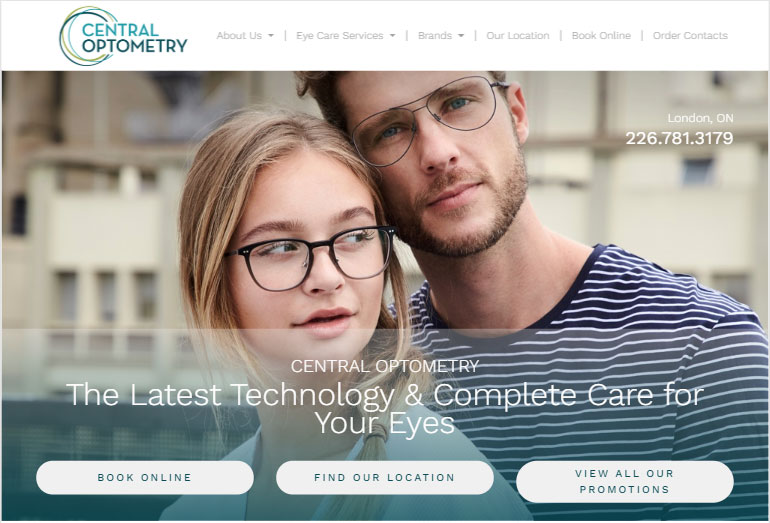 "The people were very friendly, and no one was pushy to try to get you to buy something right away, even when I showed interest. They were very helpful and just showed me the options and explained what they could all do. The optometrist was very nice and explained everything very well. I am going to be sending my husband there for his next appointment. They had free customer parking, which was great also." –Judy Berg
2. East London Optometry. East London strives to provide thorough, high-quality eye care with an atmosphere of respect and compassion. Their doctors and staff are well-trained and eager to provide the best care possible for your eye needs, and you can order contacts online.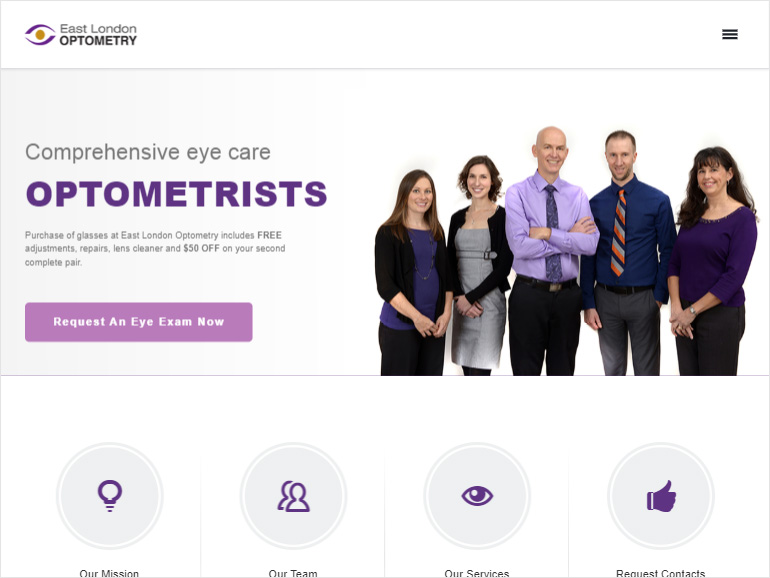 "Have been coming here for a number of years. They are very easy to work with and have supported my vision care professionally. The sales staff are quick and knowledgable. I feel like I can trust east London optometry as they have displayed nothing but integrity in every interaction I've ever had." –Dustin Birch
3. Old South Optometry. If you're looking for a clinic that is easy to reach and has ample parking, consider Old South. They are easy to find and on a major bus line. They offer eye exams, glasses and contact lenses, and laser vision correction. You won't go wrong with Old South Optometry.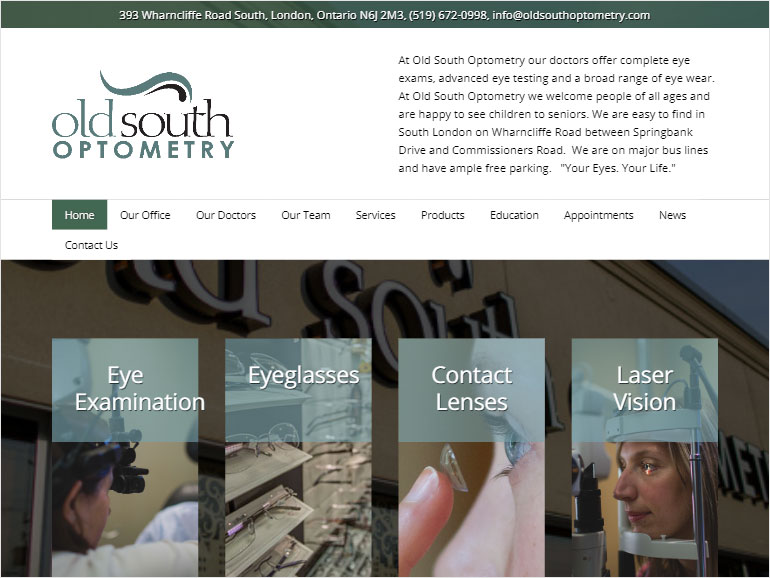 "The service at Old South Optometry is outstanding. The staff are wonderful and kind giving me and my family the best deals and discounts. I have grown up being a patient at Old South Optometry and I could not imagine going anywhere else for my sunglasses.
One of my favourite appointments was to come to Old South Optometry and get my eyes checked, followed by me and my mom trying all of the sunglasses on. A large variety of amazing brands with beautiful designs that I loved looking at every time I had an appointment. The best part of Old South Optometry was how I, along with my family, were welcomed and greeted with hugs every time we visited. The staff are so kind, ensuring that every client walks away with a smile. I would strongly recommend Old South Optometry to anyone." –Emma Puscalau
4. Robert Sharpe Optometrist. For a one-stop-shop where you can get your glasses in minutes while you wait, look to Robert Sharpe. The team has been providing top-quality eye care since 1987, and they're eager to serve you too. There's a wide variety of excellent frames available at every price point.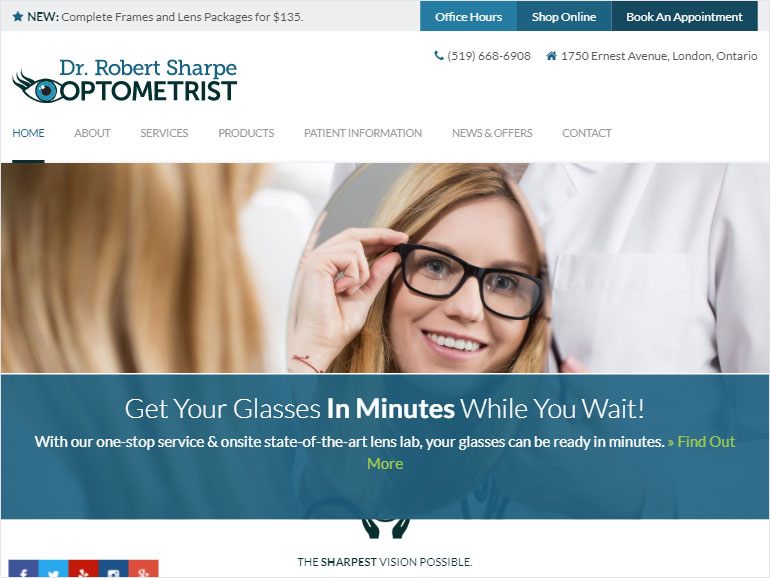 "I've been going to Dr. Blain for years, and it's always a positive and enjoyable experience (as much as an eye exam can be). I find all the staff very helpful and personable… and they are current with technology… no more field vision tests!" –Susan Walters
5. Van Ymeren, Townshend and Lawrence, Moore and Associates. For high-quality, state of the art eyecare services, consider looking at these associates. They describe their practice in three words – innovation, intelligence, and integrity. You can also have flexibility with your appointments, since this clinic is open from 9 am – 2 pm on Saturdays.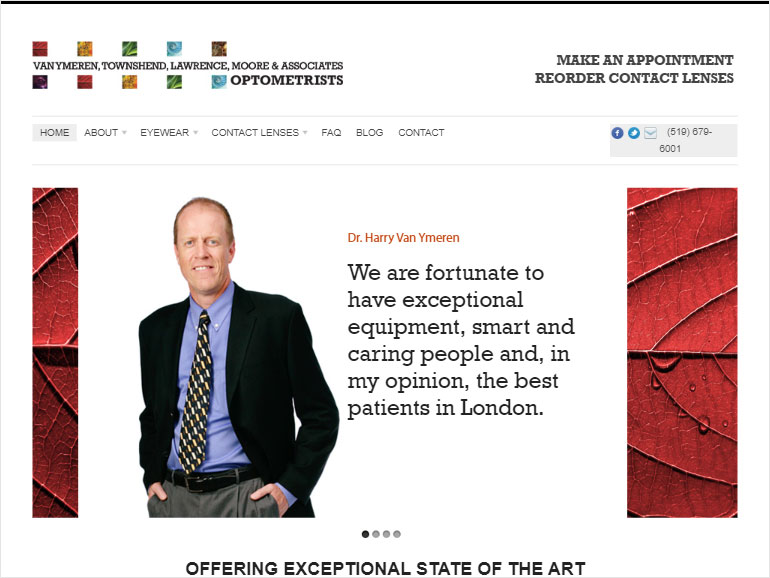 "Hands down the best optometrists in town! The service I've received here has been professional and pleasant each and every time I've been. I can't imagine going anywhere else! These guys will take great care of your eyes – it's like they treat them as their own!" –Paul Cattle
"I went there with my sister because she needed a ride. When I was there, I mentioned to the person in the glasses fitting area about my issue with the nose pads of my glasses and they took care of it free of charge and popped two new nose pads on, and it's been great ever since. Small things like that gain my loyalty. Heading there this week to buy prescription sunglasses:)" –K.W.
6. Highbury Huron Optometry. This clinic uses the latest technology to give you the very best eyecare available. For instance, the autorefractor allows them to measure the parts of the eye that need correction, making it easy to treat those who can't communicate well.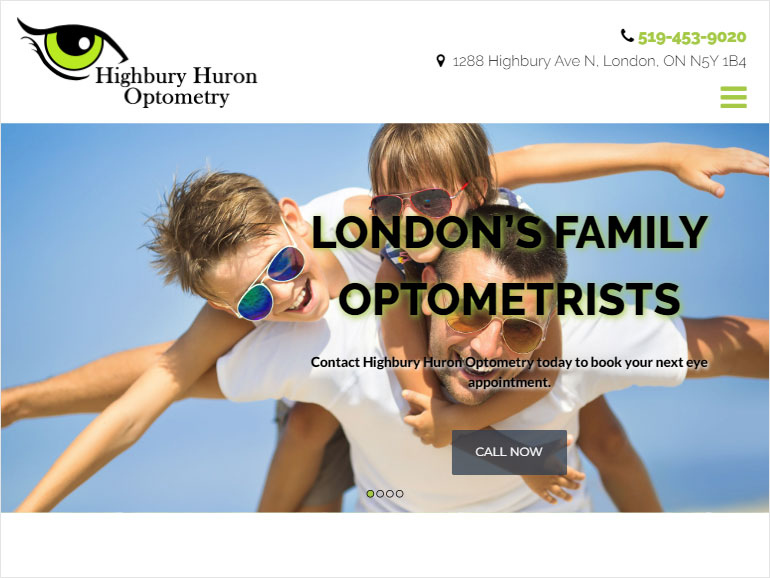 "I had my first appointment today with Dr. Delaney. The equipment they use is sophisticated. No more stinging eye drops for diabetics. Dr. Delaney is very personable. She gave me useful tips. I am so happy I changed doctors to Highbury Huron Optometry. I highly suggest this doctor and office." –Donna Bentley
7. Studio Eye Care. If you need eye care without a referral, Studio Eye Care is happy to help. They are always accepting new patients and also offer urgent eyecare. They focus on an "uncorporate approach" where they take their time with your diagnosis and offer a freedom of choice and suppliers. For a unique patient-focused experience, check out Studio Eye Care.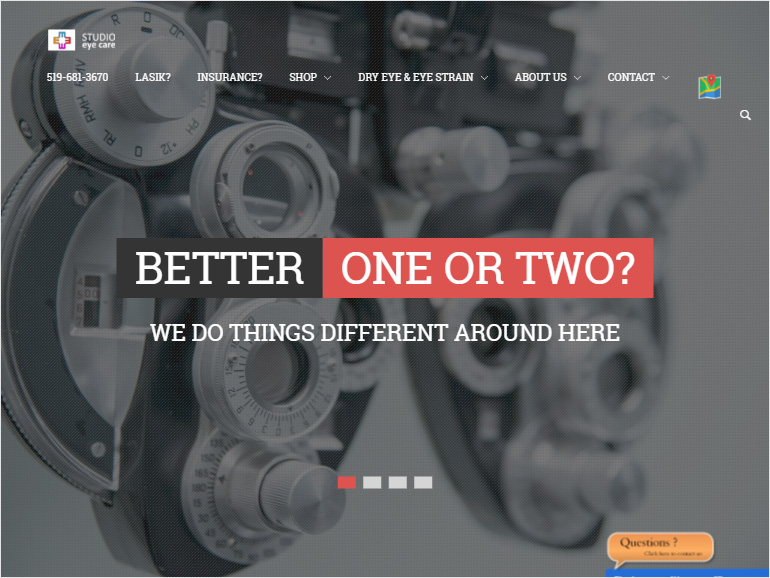 "I can't rave enough how welcoming this place made me feel. Dr. Jason Morrison was fantastic!!! This was my first time in 10 years at the eye doctor, and he went over everything thoroughly and made sure I understood. He made sure I asked if I had questions and was just a genuinely nice person who clearly loves his job. I highly recommend seeing him for any eye needs. I was extremely worried about my night vision, and he gave me a prescription for glasses, which makes me feel a lot better. THANK YOU SO MUCH!!!" –Kara Barbosa
8. Mao Eye Care. For an eye doctor with an excellent environment for families, this clinic is a great option. They love building lasting relationships with their clients and serving their patients through many stages of life. They aim to not only safeguard but to improve your vision and wellbeing.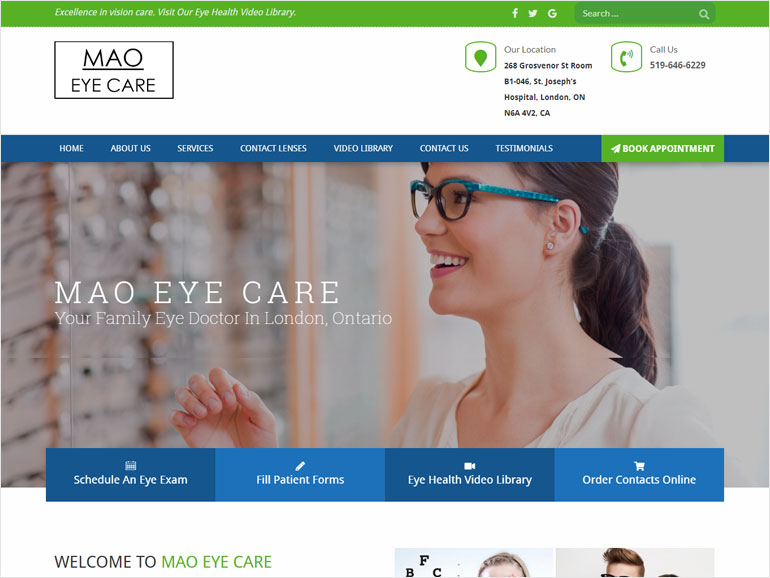 "Dr. Mao and his staff are wonderful. He is extremely knowledgeable, uses top of the line equipment, and is so kind. I would absolutely recommend this office." –Scarvati
"This is by far the best eye care I have ever experienced in 50 years of wearing glasses. All members of the team are friendly, knowledgeable, and efficient. I appreciate their professional approach while offering a warm atmosphere and recommend it to anyone." –Kristy
9. Optometry on Hyde Park. With hours from Tuesday through Saturday, this clinic offers appointments that fit anyone's schedule. For a wide range of eyecare diagnostics, treatment, and options for eyewear, you won't go wrong at this optometrist.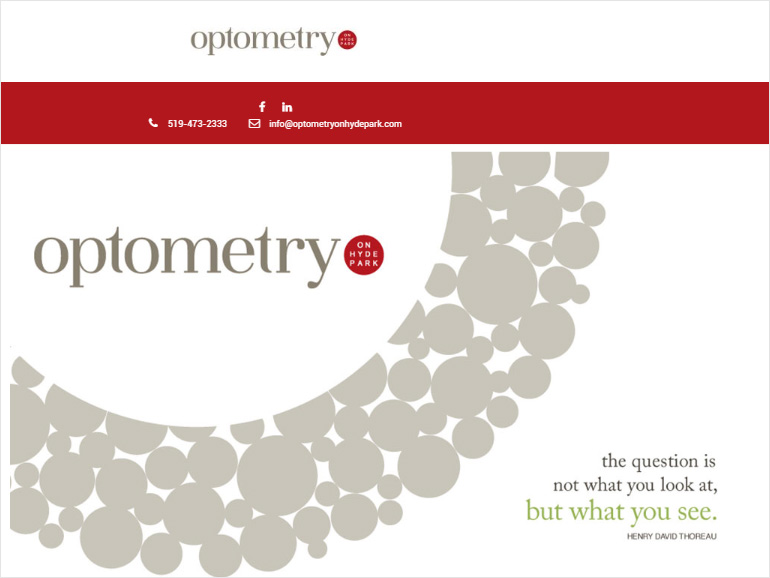 "Impressed with the modern approach to running an optometry doctor's office. Very thorough. Great with kids!" –Smac, Local Guide
"After a very long time never having an eye examination, I finally decided to have my eyes checked. I checked the internet for an optometrist that had very high reviews, I found Dr. Kara Peterson's Optometry on Hyde Park. Dr. Peterson and her staff were very professional and treated me with the utmost respect.
Dr. Peterson answered all my questions, she is not only an excellent optometrist, she's also very personable, in this day and age this quality is sometimes very hard to find.
I highly recommend Dr. Kara Peterson on Hyde Park, you won't be disappointed in the service you'll receive!" –Wayne B
10. Drs. Cheryl Letheren and Stephanie Van De Ven. For a one-stop-shop that serves all your eyecare needs, stop by this clinic. From comprehensive exams and treatment to a broad selection of frames and lenses, you can get everything you need here. They can help with everything from strabismus to sports injuries, as well as advising on eye safety.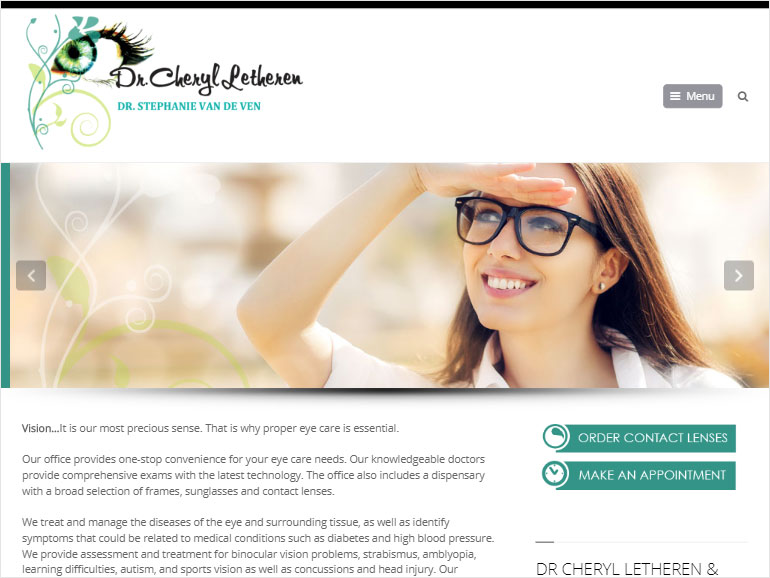 "Top of the line customer service. I was given some great advice and exercises to work on. The staff that work at this office are wonderful! They have been extremely helpful throughout my experience here, and are all nice and professional. Dr. Letheren is highly skilled and trained, and made me feel comfortable while under her care. I was very impressed with the level of service provided by the whole team, especially Vicky, she was very nice, knowledgeable and understandable. I would definitely recommend them to anyone!" –Elio Escalona
How can you be sure that you've found a great eye clinic? Look for these features:
Comprehensive Eye Care. A wide range of diagnostics and care is essential, and for many patients, it's also vital to ensure you can choose from a variety of frames and lenses. Look for a clinic that offers both.
Top Technology. Eye diagnostics have come a long way, and there's no reason to submit to subpar treatment. Make sure the clinic you choose has top-of-the-line technology!
Great Reviews. The best way to know you've found an excellent place for eyecare is to check what other people had to say about it. If they give great reviews, you're doing well.
Exceptional eyecare isn't something to take a chance on. Be sure to find a great clinic – these ten options are a great place to start.
Related Posts