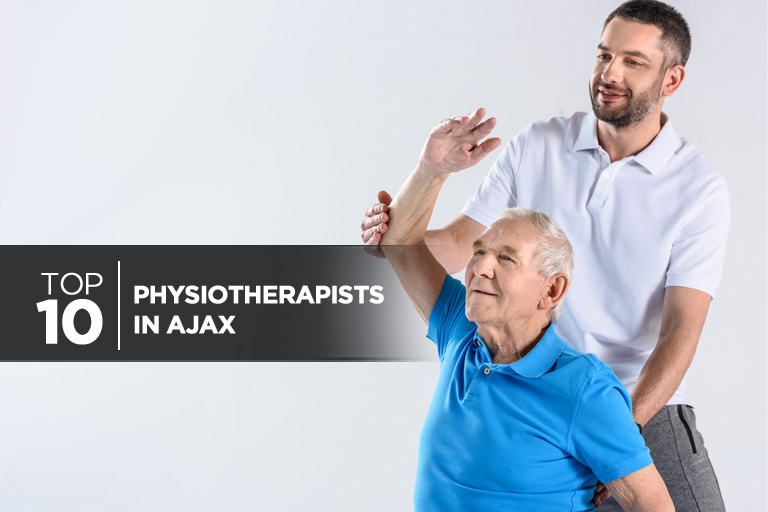 If you need help recovering from an injury, or if you have an illness where you need regular physical therapy, having the right physiotherapist is essential. You want someone with a lot of experience and expertise, but also a clinic with a great patient focus.
A doctor with a great bedside manner can make all the difference as you work to overcome your injury or illness. But how do you find the right physiotherapy office? The good news is you don't have to guess. This list of top 10 physiotherapists in Ajax will give you a great place to start.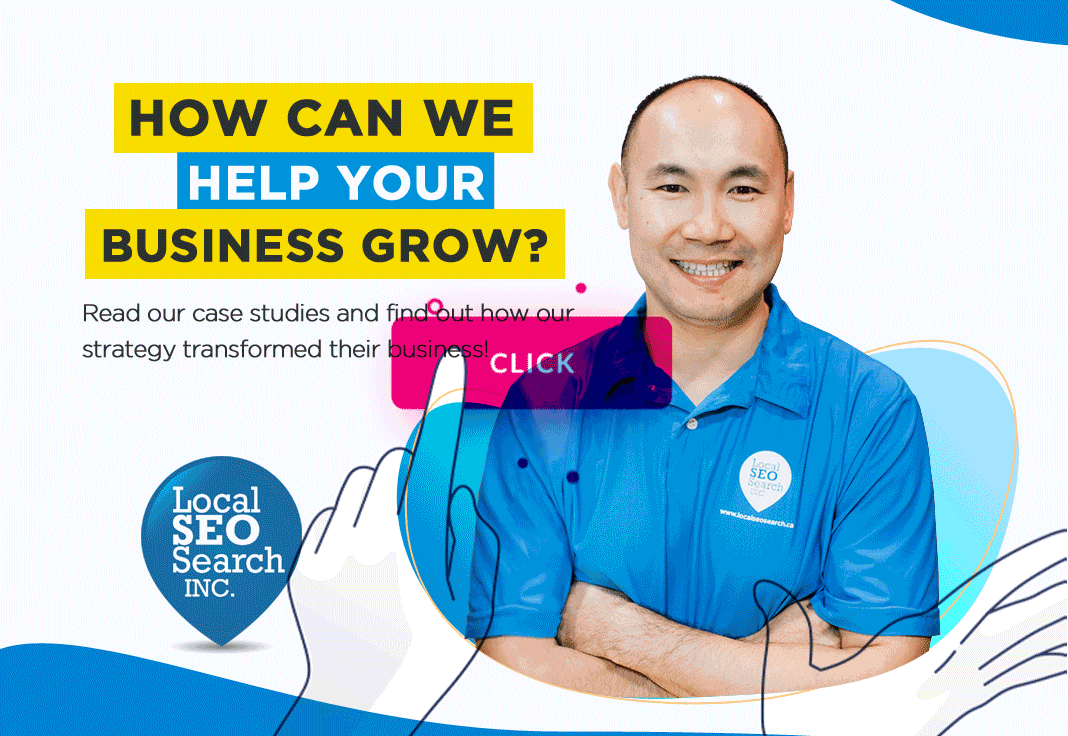 Top 10 Physiotherapists in Ajax
Lifemark. Lifemark is a clinic dedicated to helping you recover quickly and get back to your day-to-day life. They offer a wide variety of specialty care, including programs for cancer recovery, concussions, mental health, and sports therapy. They have everything from chiropractic to massage therapy to kinesiology, so you're sure to get the care you need.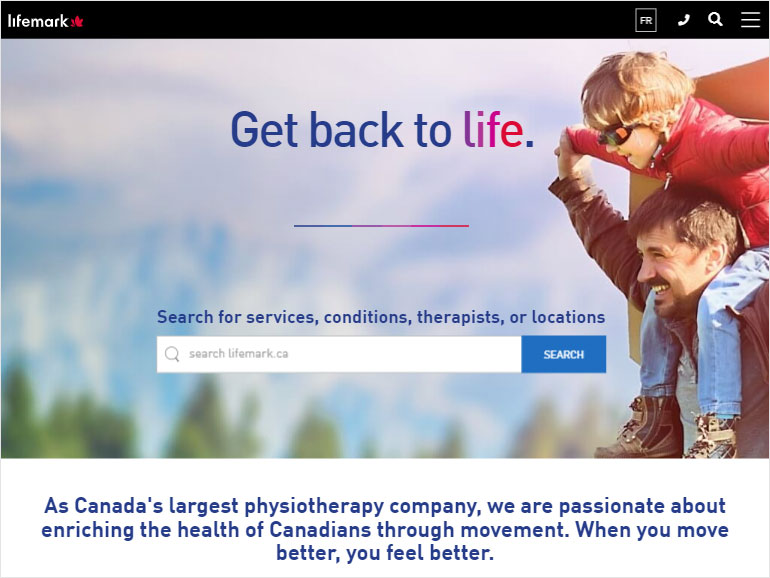 "Exceptional care and an amazing, supportive team! All of the staff is courteous and caring at the Ajax Lifemark. Haslin treated my elbow tendinitis which has improved greatly. I would definitely recommend this clinic to all of my family and friends :)" –Kam Nagra
PARC of Ontario. With a convenient Ajax office, PARC of Ontario offers a wide variety of services to help you recover. They have evening hours most days of the week, being open until 7pm. The Ajax location offers a variety of assistance, from concussion management to driver retraining to rehabilitation equipment. There are also programs for orthotics, psychological help, shockwave pain therapy, and more.
"Great place for physiotherapy. From the front desk to the chiropractors and therapist, great people, friendly faces and a comfortable environment." –Conscience Man, Local Guide
"The clinic is very well put together. The kinesiologists and PTAs were very helpful and they always taught me new exercises. I was going through a tough time with my injury but the rehab staff helped me get through it. I highly recommend this clinic, especially if you are looking for friendly, yet exceptional staff." –Abdulahi Abdikadir
Great Lakes Physiotherapy Centres. The Great Lakes centres are among the oldest and most established clinics in the area. They offer convenient hours and access to injury treatment and prevention. They focus on hands-on physical therapy to provide real, long-term relief. If you're looking for evidence-based, patient-centred care, this is a great option.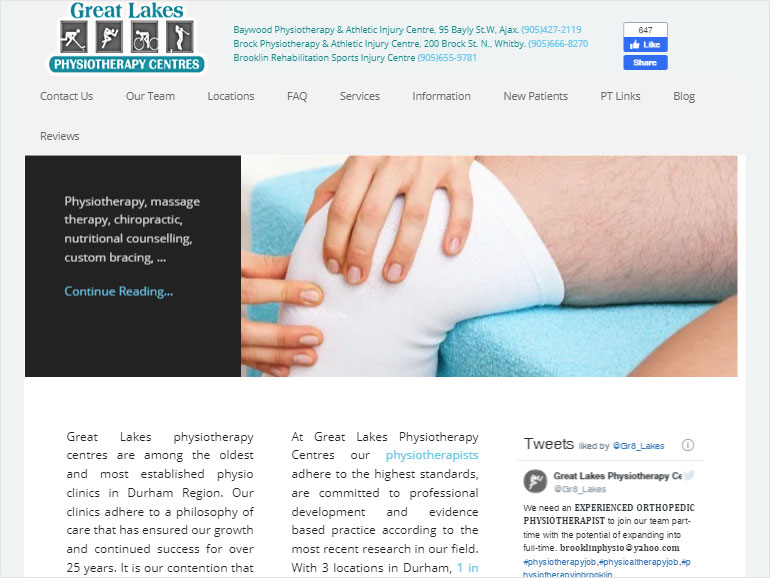 "If you're looking for the best physiotherapy in Ajax, this is it. Impressive level of knowledge and care from this clinic. Highly recommend, and a pleasure to review Baywood Physiotherapy." –Anne Genge CIPP/C
"Janice Evelieigh was great treating my 12 yr old son.  He liked the mini hottub for his arm. He liked the two exercise bands he was given and used them.   Hope we never need physio again but I'd use this clinic again." –Catherine Davis
Ajax Family Physiotherapy. For care that helps with everything from orthotics to injury or sports medicine, Ajax Family Physio is here to provide evidence-based care that makes a difference. They have late hours on Monday – Thursday to help make the clinic accessible to everyone. They have caring therapists and all services are covered by most Extended Health Benefit plans.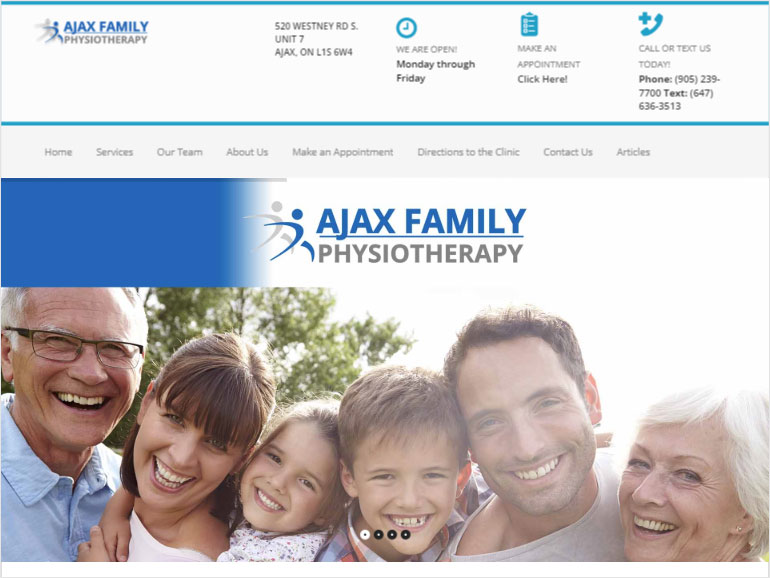 "Amazing physiotherapists, staff and good facilities. Direct billing to insurance. Definitely recommend." –Margaret Smith
"An excellent clinic to work for AND receive treatment at. I have worked here for a few years and have never witnessed anything other than professionalism, kindness and compassion from all the staff members. I feel blessed to be a part of such a great team." –Cotsy
Healing Touch Rehab. Another clinic with a variety of services, you can get anything from physiotherapy to acupuncture to massage therapy. They are committed to helping heal your pain and allow you to return to life as usual. Whether you struggle with shoulder, knee, or neck pain, or you need supportive devices or orthotics, this clinic can help.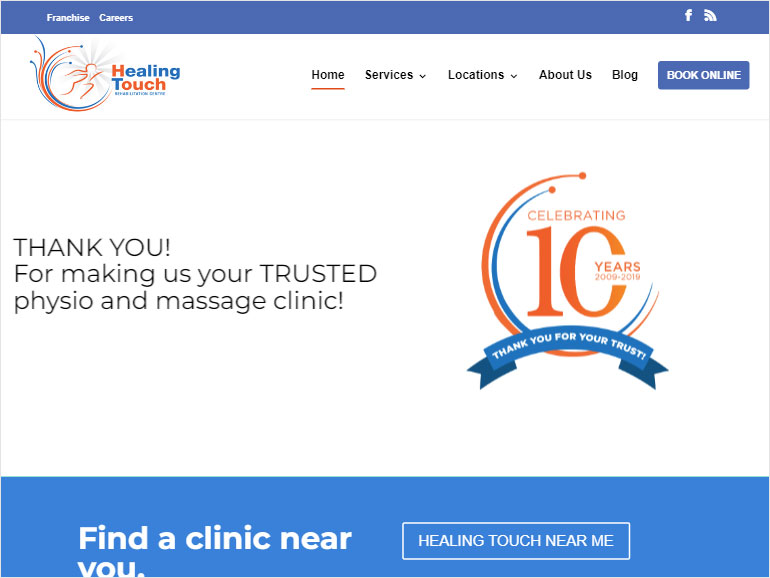 "I'm extremely happy with the treatment I have received. I highly recommend going to Healing Touch (Ajax).
The receptionist is very informative, helpful and friendly. The therapists are very knowledgeable and take great care in reviewing and treating my condition. The exercises prescribed to me were very effective. I noticed a huge improvement in my ability to bend my knee and the pain associated with it. Thank you so much for your help." –Roxana Su
The Physio Clinic. TPC specializes in improving your physical and emotional quality of life. Whether that means injury recovery, increased mobility, pain relief, or sports recovery, they are here to help. If you're looking for a comprehensive approach to your health and wellbeing, TPC is a great place to consider.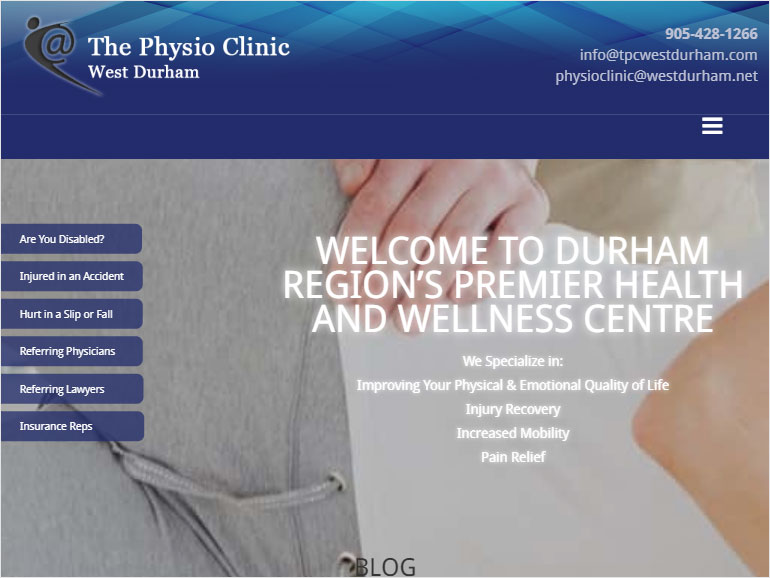 "The staff is great and always on time. I used to go to another clinic and wait over 20 minutes to be seen and treated. They are professional and I am making much more progress than I have ever made." –Gordon Tweak
ProFusion Physiotherapy and Wellness. If you're looking for therapists with a lot of experience in treating a variety of conditions, consider ProFusion. They offer services from the assessment of acute injury to ongoing care for chronic pain. They also share injury prevention and wellness tips on a regular basis. You won't go wrong with ProFusion.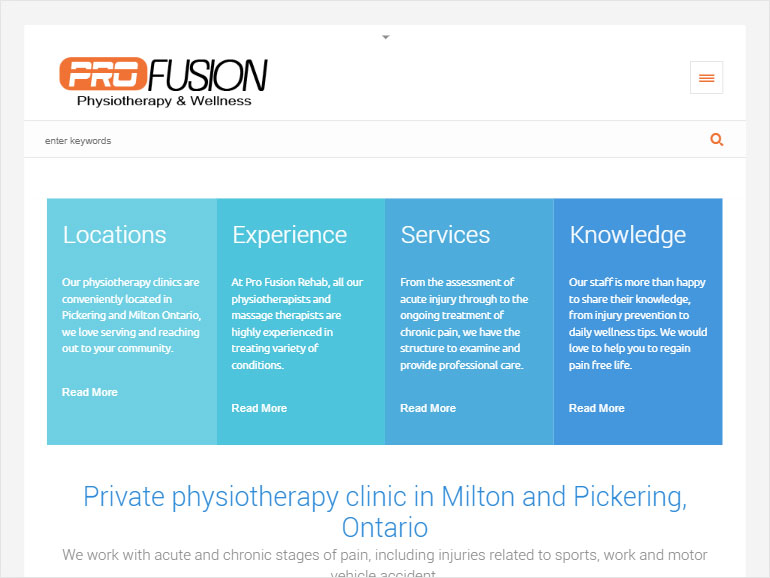 "I received very excellent care from Pro Fusion Rehab, their receptionists (Julia/Sarah/Mandy) are very friendly. Mary, Physiotherapist, super caring, you won't believe how much care I received from this wonderful lady. And their 2 massage therapist, they have wonder hands to make you feel very relaxed and feel good after a massage." –Rizelle Lorenz Garcia
Pickering Village Chiropractic and Massage. Pain can have a big impact on your life, and finding relief is a top priority. At PV Chiro and Massage, you can get help that includes acupuncture and orthotics in addition to chiropractic and massage. For pain relief and a path to a better, more healthy life, check out PV Chiro and Massage.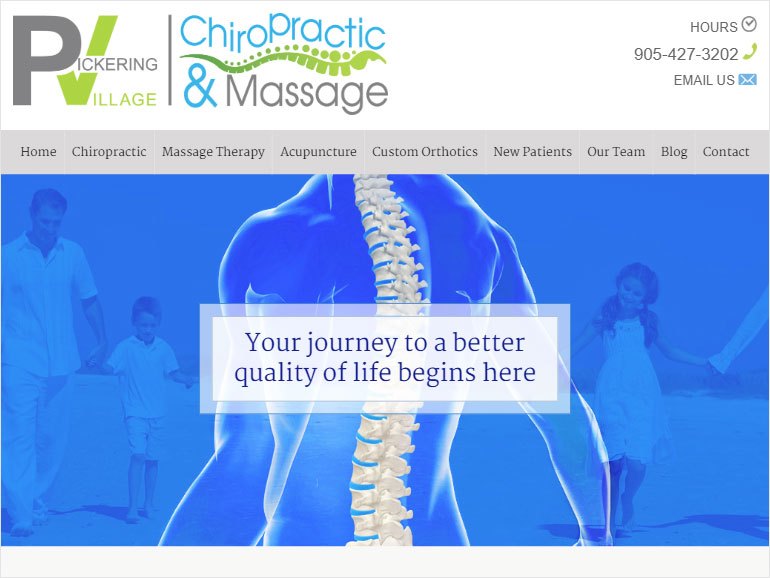 "Dr. Fera saved my neck and shoulder injury. I have been going to him for many years, & when I saw him for the first time I could not turn my neck. Since then his treatment has made my pain disappear. I have been getting massages from Rolf for over a year, & I also recommend him. They are both great at their profession and very knowledgeable at what you need to help with your recovery. I thank them both." –Mike Miskelly
North Ajax Rehab. North Ajax Rehab offers pain relief and recovery through physiotherapy, osteopathy, and massage therapy. Whether you were in an accident or have a sports injury, this clinic can help. They focus on relieving pain and inflammation while giving you better muscle strength, flexibility, joint mobility, and balance. Clients love them, so visit for yourself!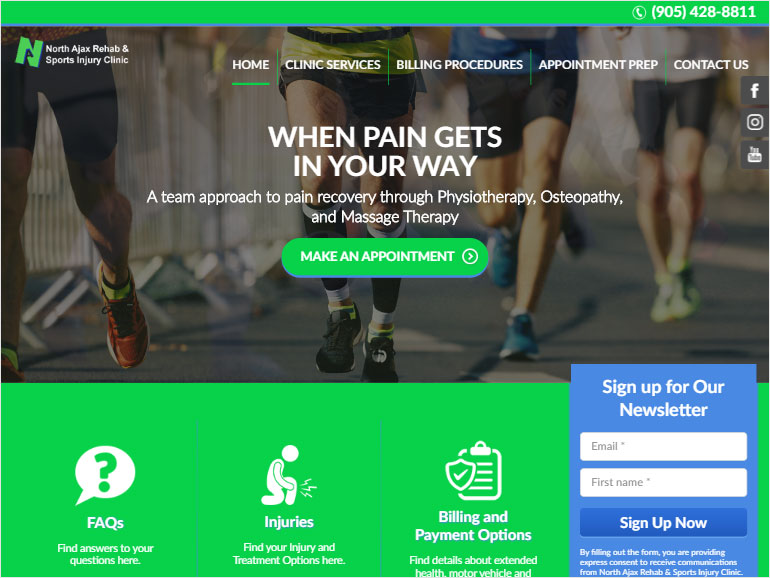 "Great experience and very professional.  I have been going here for years for a few reasons; started off with wanting a relaxing massage to getting the help that I needed to recover from an injury.  Lee helped me by using acupuncture and physiotherapy to get proper movement back into my leg and keeping my back in proper posture as did Kelli with her being the Registered Massage Therapist at the clinic. Without their combined help I wouldn't be back to work as quickly as I was, lifting weights at the gym or riding motorcycles again. I would definitely recommend anyone to go to this clinic. Thank you for all your help North Ajax Rehab & Sports Injury Clinic." –Zangief Kaczorowski
Rouge Valley Sports Injury and Wellness. If you're injured, disabled, or suffer from chronic pain, this clinic will help you regain and maintain physical mobility and function. They offer custom orthotics and bracing along with physical therapy, massage, acupuncture, and chronic pain relief. They have great reviews from clients, so you can be sure you'll receive great care as well.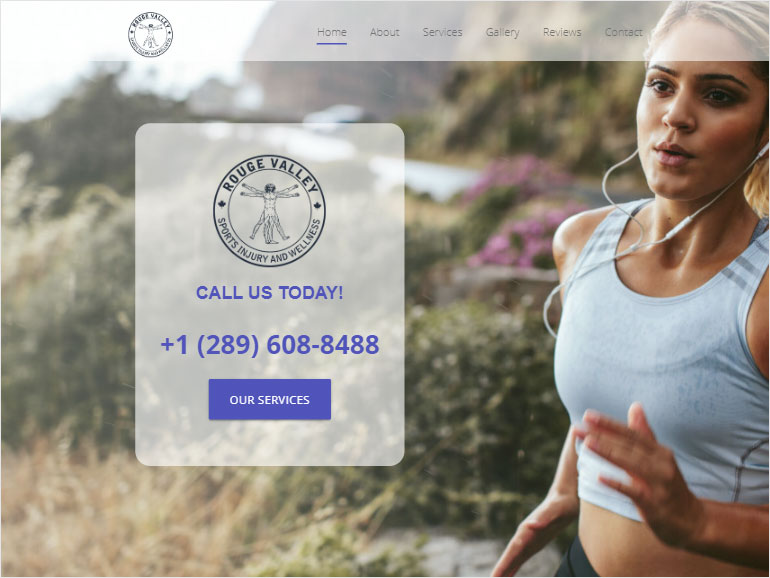 "Had severe frozen shoulder. Pain was 10/10. Zero movement. Staff at Rouge Valley were unbelievably amazing. The Physio and Massage therapists were fantastic! Helped me out immensely. Thank you!!!" –Patty Swanson
What should you look for in a great physiotherapy clinic? Here are the characteristics to watch for:
A Wide Variety of Services. You want to make sure that you can get the care you need. Most clinics offer a wide range of treatment options, from massage to physical therapy to alternative therapies. Be sure they offer what you need before you begin treatment.
A Convenient Location and Hours. It's best to find a clinic that will be able to offer appointments that fit your schedule. Look for at least one night a week with later hours, or if you plan to go on your day off ensure they aren't typically booked full on that day.
Great Reviews. The surest sign of a high-quality clinic is when they have great reviews from other clients. Check to see what other patients have said about the clinic before you visit and get a consultation.
Your pain and injury care matters, and you should only trust the best. These 10 physiotherapists are a great place to start as you look for treatment options.
Related Posts