Maybe your child is ready to take music lessons to learn an instrument, or perhaps you're interested in picking up a new hobby and would like to learn to play. In either case, you will need a high-quality music school to teach you everything from the basics to advanced techniques.
From children to adults, playing an instrument can improve your emotional state and quality of life. There's something about music that can express what words cannot. However, you need to know where to turn for lessons. This list of the top 10 music schools in Mississauga can help you find the best fit for you.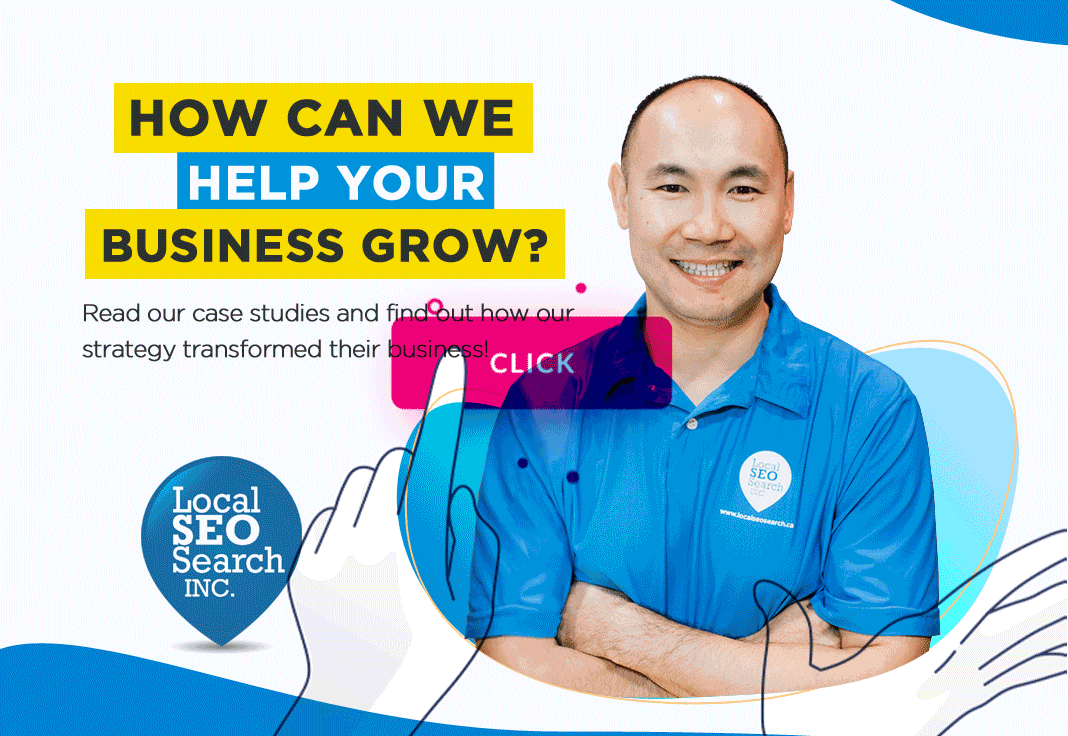 Top 10 Music Schools in Mississauga
1. Wandering Minstrel Music School. Children, teens and adults can get excellent instruction at this school. They offer lessons in piano, keyboard, singing, guitar, ukulele, flute, saxophone, clarinet, violin, and viola. There are also classes in music theory to help you or your child understand how music is made and why it all comes together. They also help prepare students for exams at the Royal Conservatory Of Music.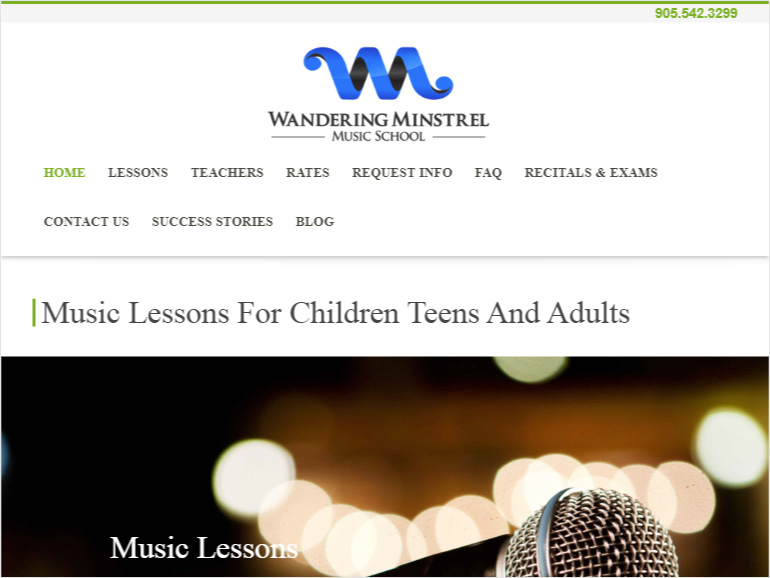 "We have been with Wandering Minstrel for the last year and love it.  The rapport with the teacher is excellent, we look forward to the lessons.  It feels like a community as a lot of our friends also take lessons there." –Shilpa Belbeck
2. National Academy of Music. Offering training since 1979, this prestigious school provides one-on-one lessons in a vast array of instruments. They offer both vocal and instrumental instruction, and offer assistance with drums, piano, flute, guitar, and more. They are successful with coaching students for the Royal Conservatory of Music exams as well.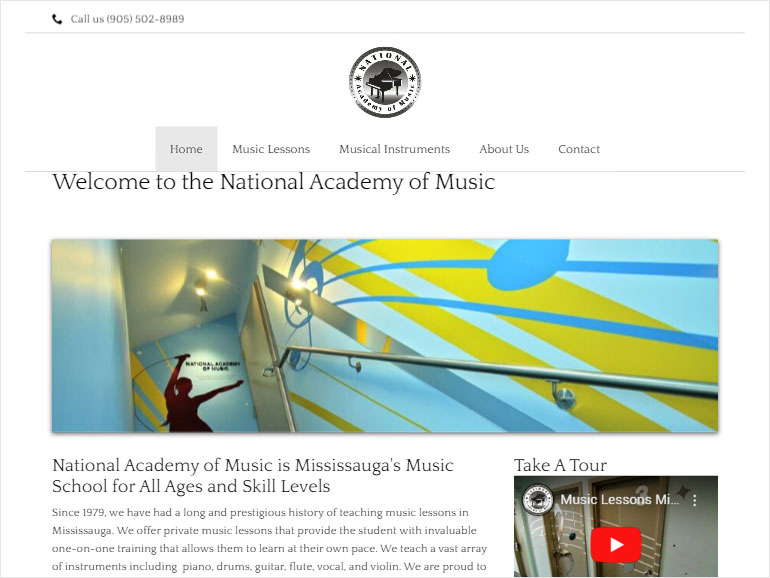 "Both my sons are having a great experience here. They love the program and coming to class. Instructors are kind, friendly and knowledgeable. Dan, the owner, is excellent and makes a lot of effort to accommodate you. Definitely recommend!" –Raj Gill
"Excellent school for music for people of all ages. My music teacher Leanne is an excellent flutist and I definitely recommend her. She is very accommodating and understands the nuances where you could lose track and helps you learning notes.  Dan, who is the manager, is very professional and keeps track of your requests and schedules." –Abanikant Narendra
3. Mississauga School of Music. For high-quality lessons and preparation for everything from local music festivals to Royal Conservatory of Music exams, turn to MSoM. They have provided the highest standard of music instruction since 1988, and their instructors are experienced, highly-educated professionals. They have won numerous consumer choice awards, so you can't go wrong learning at MsoM.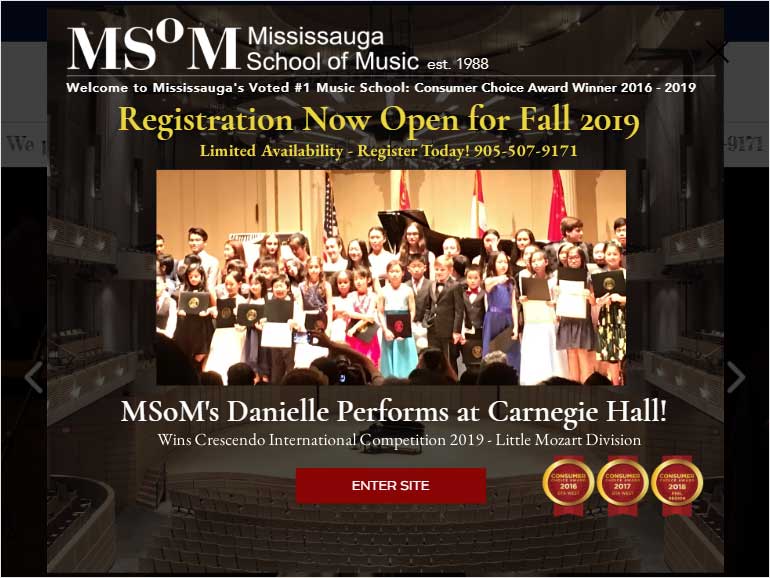 "My daughter has blossomed into a beautiful piano player thanks to Christopher Miranda of Mississauga School of Music. Great music school with quality teachers." –Catherine SB
"MSoM has lots of excellent teachers. MSoM motivates the students to do their best. Many students received RCM gold medals, scholarships, Kiwanis Music Festivals of Greater Toronto Area awards, Peel Music Festival awards, and Ontario Music Festival awards." –Sulina Harianto
4. Mississauga Fine Arts Academy. The Fine Arts Academy offers fun and educational music lessons for students of all ages. They are the largest school in Mississauga, with over 500 active students. No matter your age or skill level, this Academy is the number one choice for many music enthusiasts. They have at least three teachers for each instrument, so you know you'll find the right fit for your needs.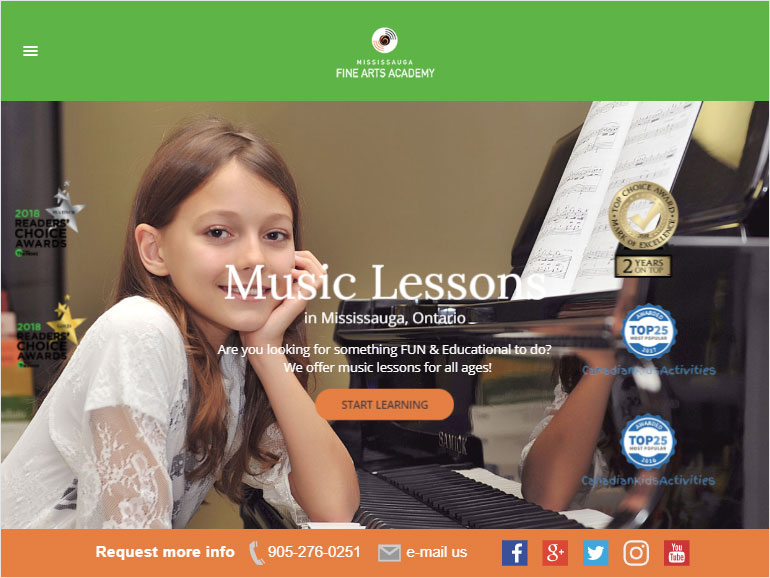 "An excellent school. All teaching is conducted one-on-one. My daughter's teacher – Ms. Nadia – is delightful. The facility is clean and well lit. They have an excellent selection of sheet music." –James Cullin
5. Erindale School of Music & Arts. If you're looking for a school that offers both music and art programs, Erindale is a great place to consider. They stand out because they offer free 15 minute consultations so you can try your instrument and meet your teacher. All teachers hold a Master's or Ph.D. degree, and they hold annual recitals to showcase student talent. You won't go wrong at Erindale! Their students also receive top RCM scores and participate in recitals around the region.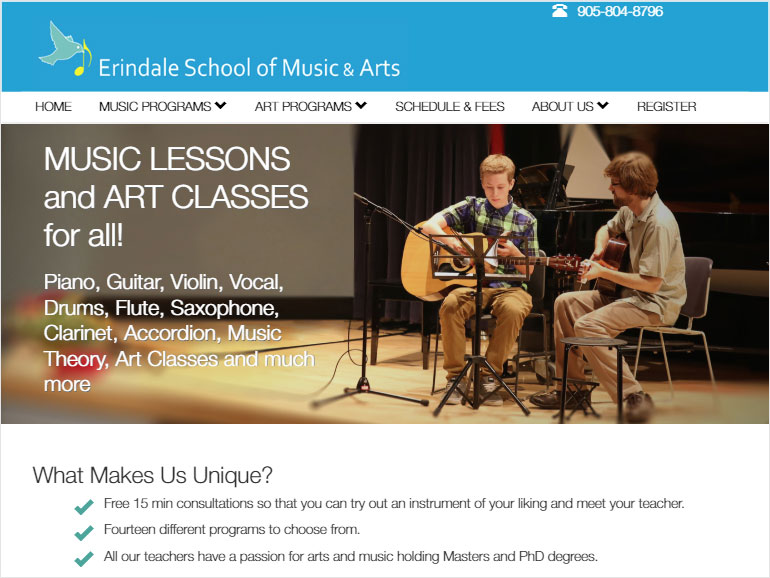 "Such a friendly and comfortable environment 🙂 I take adult violin lessons having no experience before – my teacher has been amazing and patient with me each week, which I truly appreciate. She is great, along with the welcoming staff at the front. I highly recommend this place! :)" –Justine G
6. DeGazon Music Studios. DeGazon offers music and dance lessons, allowing you to enjoy music in multiple ways. Founded in 1995, the studio offers convenient lesson times and provides instruction to children, teens, and adults. DeGazon offers lessons for RCM exams, and they focus on instilling a lifelong love of music in all of their students, no matter what age they are.
"I take guitar lessons with Alanna, and I find the teaching here to be excellent. They teach the essentials (chords, notes), and you get to learn songs of your choice. DeGazon Music definitely makes learning a new instrument extremely fun." –Sunil Gandhi
7. Canada's Professional School of Music and Arts.     If you're looking for a school with a comprehensive curriculum, the CP Music School is a great option. They offer not only music lessons but also dance, art, and musical theatre. They have camps for summer and March break as well. Private one-on-one instruction is available in a variety of instruments and voice. Take a look at this school!
"Both of my kids have been taking piano lessons at Canada's Professional School of Arts for the past six years. They love it there! Even after moving to a new area, my kids did not want to switch to a new piano school because they like their teachers. It has been a very good experience so far, a highly recommended music school!" –Mira Nasrallah
8. Ontario's Professional School of Music & Art. From piano lessons to drums and guitar, you can learn it all at OPS Music School. There are also drawing and painting classes if you want to combine art and music. There are 30- and 45-minute private music lessons available. With evening and Saturday hours, you can be sure there are time frames that fit your schedule.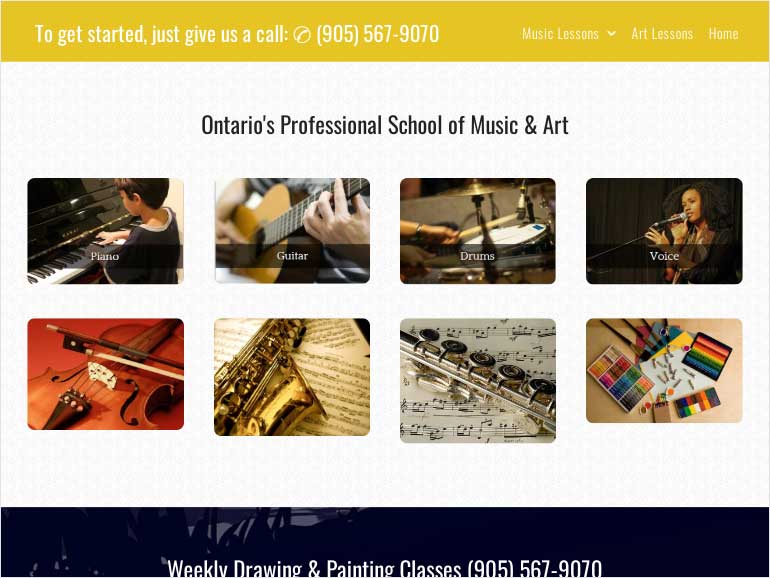 "I've been taking lessons with Lana for eight years, from grade 1 to grade 9, and she's helped me win four competitions and pass two exams. She is very patient and pushes me to do my best in my music education. I couldn't ask for any other teacher!" –Rachel Morton
9. Mississauga Academy of Music. MAOM accepts new students throughout the year, so there's never a wrong time to get started. They have a 4-week trial program so that you can see if you enjoy the instrument, teacher, and school before you make a long-term commitment. They also teach unique lesson styles, including rock band-style group lessons. Give them a call today!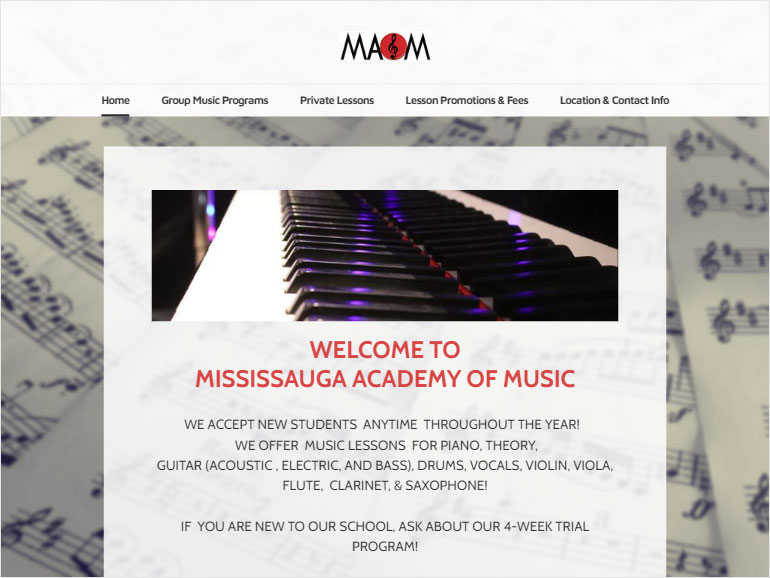 "This is one of the best schools in Mississauga. They have very reasonable prices and are very flexible with scheduling. The atmosphere is so comfortable that you don't feel intimidated coming in there. And they have a pleasant atmosphere with toys for young children. It's kind of like a home feeling." –Emily Puim
10. Sing Music Studio. For lessons and classes that inspire and excite you about music, take a look at Sing Music Studio. Their lessons take an easygoing approach and focus on creating a love and appreciation for music. However, they do have lessons that prepare students for auditions, RCM exams, and university entrance. For a relaxed approach to excellence, contact this school today.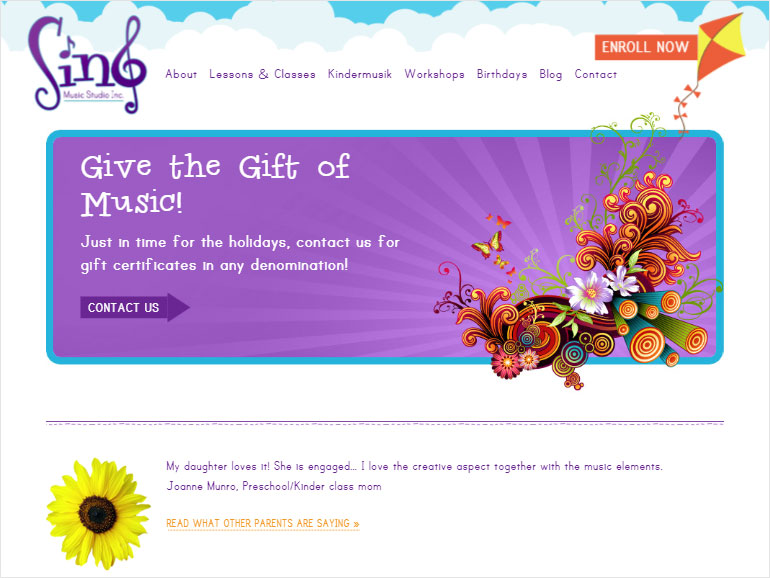 "My daughter really enjoys Mandi's approach to both voice and piano. Mandi has been sensitive to my daughter's needs so that she does not become frustrated with too much work. My daughter has really improved in her piano playing and enjoys practicing more than when she began. I appreciate the individualized approach and the focus on repetition as well as the child's interests." –Arwen Kamateros
Finding A Good Fit
How do you know if you've found a high-quality music school that will help you meet your goals? Look for these key things:
Instruction in Your Chosen Instrument. While all schools teach conventional instruments, like piano and guitar, they don't all offer more uncommon instruments, like trumpet, trombone, or cello. Be sure to call around and be sure your chosen school offers the instrument you want to study.
Able to Help You Meet Your Goals. If you're most interested in getting into a music university or passing RCM exams, you'll want to choose a school that has a high success rate in those areas. On the other hand, if music is a hobby or you want a laid back approach, choose a school that allows that flexibility.
Great Reviews. Of course, the best testament to a music school is a collection of great reviews from other students. Check the reviews and see what others have to say before you commit to a lesson plan!
Whether you want to excel at music or simply take it up as a hobby, you need a great music school. These top ten in Mississauga give you a great place to start.