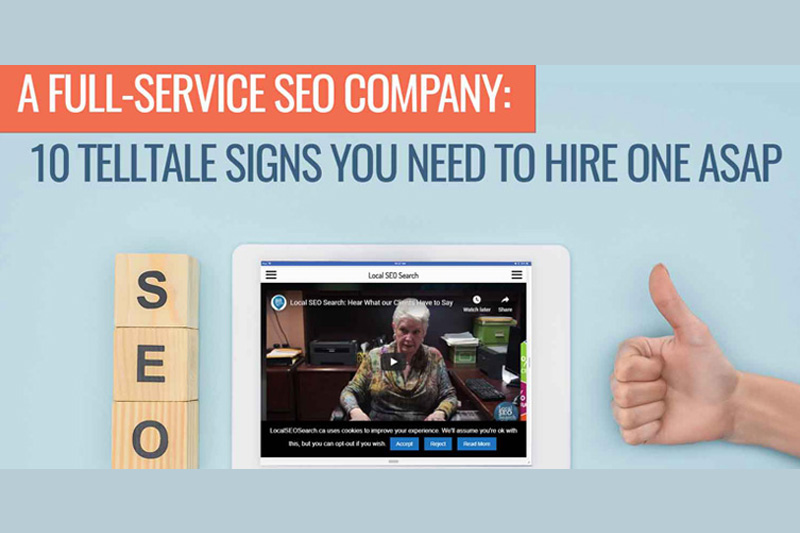 Did you know that only about 40 percent of small businesses in Canada have a website? That means that more than half of the small businesses in the country probably aren't living up to their full potential right now due to a lack of a digital presence. To make matters even worse, there are also many Canadian small businesses that do have a website but don't use search engine optimization (SEO) to their advantage. A full-service SEO company can help you connect with customers every day.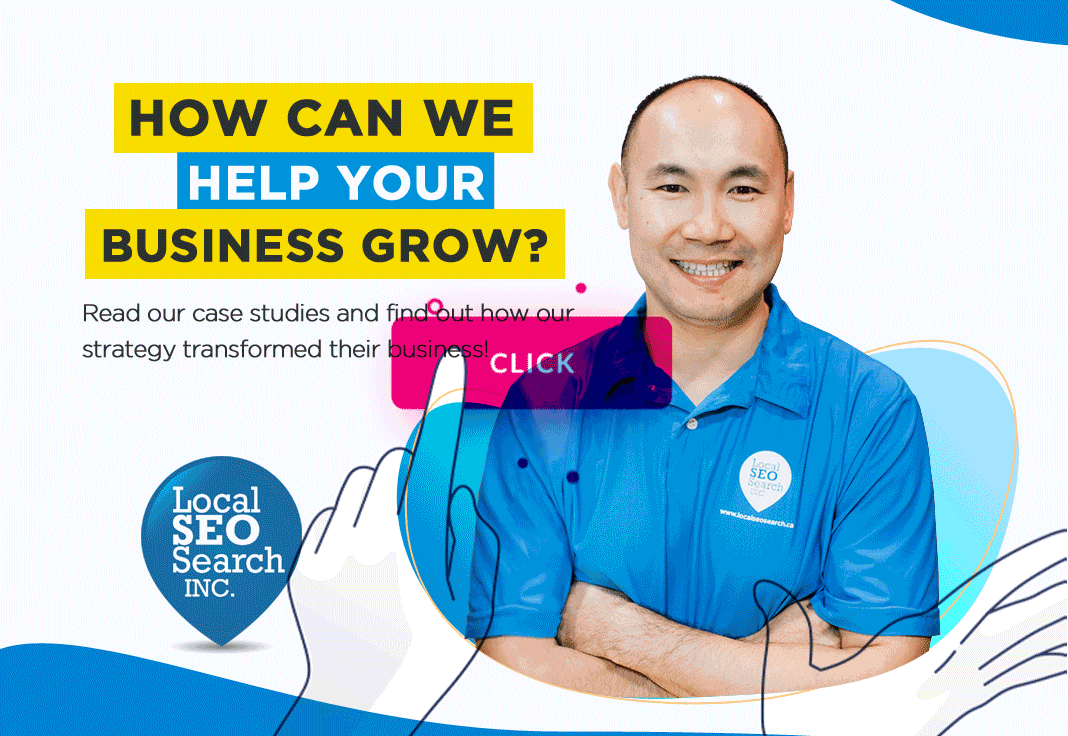 Make search engine optimization more of a priority for your business to boost your website rankings and start generating more income. Here are 10 telltale signs that you need to hire a Toronto SEO company ASAP:

1. SEO Is a Foreign Concept
If you just started a website for your small business or if you've had a website for a while but don't update it very much, your reaction to hearing about the need for SEO might be "SE…what?" Small business owners who don't know the first thing about establishing a presence online stay stagnant and wonder why their phone isn't ringing.
It's OK to not know what SEO is when you're first getting your feet wet on the Internet. But it's not OK to continue trying to run your business with a website that doesn't take it into account. SEO is a process that involves making your business website more visible, especially when it comes to organic search results on sites like Google.
People are more likely to come across your site when they search for something online if you've employed SEO techniques. If you don't mind putting in the work, research, and numerous hours, you can learn how to utilize SEO on your own.
However, trying to "DIY it" can take a lot of time and effort away from running your business. It's why most small business owners in Canada turn to a full-service SEO company for help.
2. Your Current SEO Strategy Stinks
There are all kinds of strategies that you can use to improve your website's SEO. From doing extensive keyword research to making your website more responsive for both computers and mobile devices, these efforts are effective.
You can't just throw things at the wall and see what sticks as far as SEO is concerned. You need to have one clear strategy — a digital campaign — that incorporates a number of concepts to deliver results.
If your current SEO strategy isn't working (or if you don't really have a strategy), a reputable SEO company can step in and change everything for the better. They can take a look at your site, establish your goals, and come up with a surefire plan that will work for your business. They'll also have a team of experts to put everything in motion.

3. You Don't Know If Your Site Is SEO-Optimized
There are some small business owners out there who are mistakenly under the impression that their websites are SEO optimized. They think that because they hired a professional to design their website when it first went up, it's going to be effective for years to come. Or they think that because they brought an SEO specialist on board a few years ago to help with a one-time SEO optimization, they're in the clear.
More often than not, you're going to find that your site is not SEO optimized if you're not actively making a weekly effort to incorporate new techniques and adapt to search engine algorithm changes. You might not be driving any traffic to your site organically.
By using a resource like SEMrush, you can see just how SEO-optimized your website is (or isn't) for yourself. If you find that it needs help, hiring a full-service SEO company is the very next step to take.
4. You Have a Tough Time With Content Creation
When you're first trying to get the hang of SEO, it'll probably seem very complicated to you. You'll hear phrases like "on-site SEO" and "off-site SEO" and get confused as to what you need to do to optimize your website.
At its core, content is really what drives SEO and makes business websites optimized. When companies take the time to add a lot of useful information to their pages, their businesses often find new customers (and retain the loyalty of current ones). Ultimately, it leads to them landing at the top of search engine results.
Unfortunately, not every business owner is cut out to write or produce content for their website. Not all of us can write a coherent email, much less write a 1000 word blog post explaining an in-depth concept that's relevant to our specific industry.
A full-service SEO company can help with content with an in-house team of writers and editors. They'll produce quality blogs and service pages containing the right keywords, internal and external links, photos, and more. They may also have experts to produce videos and audio content for your website.

5. SEO Doesn't Fit Into Your Busy Schedule
As a small business owner, you have a million and one things to do at all times. From creating schedules for your employees to crunching the numbers for payroll, there is always something going on in your world.
SEO can be very effective for company websites. Know this, though: It requires a ton of time to succeed with your online marketing plan. And once you do have things "right," you must keep adapting and changing as the search engines do the same.
If you're already scrambling around throughout the course of a workday and complaining there aren't enough hours in a day, adding SEO to the mix is going to be challenging. You'll be stretched thinner, devoting time to an effort you might not fully understand.
Get in touch with an affordable, expert SEO company that can lighten your load and make your marketing manageable.
6. You're Plagued by an SEO Penalty
Google and the other search engines work very hard to make sure that business owners in both Canada and other parts of the world aren't able to "game the system" while improving their SEO. They fight tirelessly against things like keyword stuffing and link schemes that violate their strict guidelines.
If you've been penalized by Google for an SEO violation, it's important to immediately address it and fix whatever caused the penalty in the first place. Otherwise, your business could be banned from showing up in Google searches and limit your growth potential.
If you're not sure where to begin when it comes to handling SEO penalties, let a full-service SEO company show you the steps you'll need to take to get back into Google's good graces.

7. You're Wasting Money on a Full-Time SEO Specialist
Some small businesses are so serious about SEO that they go out of their way to hire full-time SEO specialists to work in their offices. These employees are tasked with keeping tabs on a company's website and optimizing it on a daily basis.
If your company can afford to hire a full-time SEO specialist — or better yet, a team of people — for all of your digital marketing needs, go for it. However, the average SEO specialist makes upwards of $46,000 per year in Canada. There are some experts that make a lot more than that.
Not every company is equipped to invest that much money into their SEO. More often than not, most companies shouldn't spend all that money on a single employee when they could hire a full-service SEO company to do the same job for a fraction of the price.
With a team of experts looking out for your best interest, you'll have access to many specialists who each have their own experience and expertise in SEO. This will increase your odds of creating the right SEO strategy to boost your business website to the top rankings on Google, Yelp, and Bing.
8. You Struggle to Keep Up With SEO Changes
One of the biggest challenges you're going to face when you incorporate SEO into your business website is that techniques are always changing.
Industry experts guess that Google alters the algorithm that affects the SEO optimization of websites anywhere from 500 to 600 times during the course of a given year. And while many of those changes seem relatively minor in nature, there are others that completely change the SEO landscape.
As a small business owner, you don't have the time to monitor all of Google's algorithm changes and to adjust your approach to SEO. As a result, there's a decent chance your website (and financial success) will get left in the dust.
A full-service SEO company will keep up with changes and make sure your site doesn't fall behind. This will give you a decided advantage over all those competitors who are making mistakes with their websites.

9. Your Local SEO Is Lacking
If your business caters to customers who are located in one specific area or neighbourhood, something called local SEO is going to become your best friend. Local SEO will allow you to show up in more searches conducted by people who live in (or are visiting) the cities and towns surrounding your business location.
Many business owners make the mistake of taking a broad approach to SEO — aiming globally even though they serve a much smaller area. In reality, they should be making a stronger effort to improve their local SEO. You can get a lot more bang for your buck when you compete in search engine rankings with other local businesses as opposed to gigantic corporations in other parts of the country and world.
A good local SEO company can point you in the right direction. They'll analyze your competition, find keywords for which you should rank highly, and put a local SEO strategy into place that will put your business on top in your community.
10. You're Just Not Getting Results
At the end of the day, you can do all the keyword research you want and put together the best possible service pages and blogs for your website. But unfortunately, it's not going to guarantee SEO success.
If you've been toiling away at your website's SEO for quite some time now and have seen limited or even no results, don't allow your frustration to get the best of you. Instead, admit that you might not have all the answers to your SEO problem and seek the services of a recognized SEO company.
Reliable SEO agencies are proud to get their clients to the top of search engine results pages. They know the ins and outs of the industry and will make every effort to keep their clients are satisfied with the services they provide.
There is no shame in turning to a full-service SEO company, especially if you can't seem to get good results when working on a digital marketing campaign yourself. Take a fresh approach to SEO for you and find what will work best for your business.
Hire a Full-Service SEO Company Today
Have you experienced any of the SEO concerns described here? If so, hiring a full-service SEO company to help with SEO is your best option for success, with a high return on investment.
With a strong SEO company in your corner, you can take your business to new heights and experience more success. You can also pick up SEO pointers that you can use to separate yourself from your competition.
Contact an award-winning team today to get the best SEO services in Toronto and North America.
Related Posts