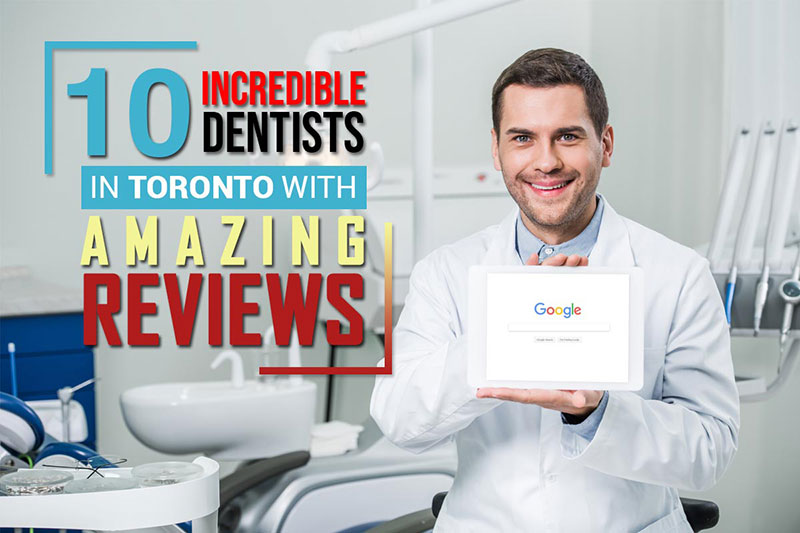 If finding a dentists in Toronto feels overwhelming, that's certainly understandable. With almost six million people in the greater Toronto area, there are also hundreds of dentist offices. How can you possibly find the best one?
One strategy is to look at the reputation and online reviews of local dentists to make your decision. To make it easy for you, here are Toronto's top 10 dentists, based on what the customers have to say.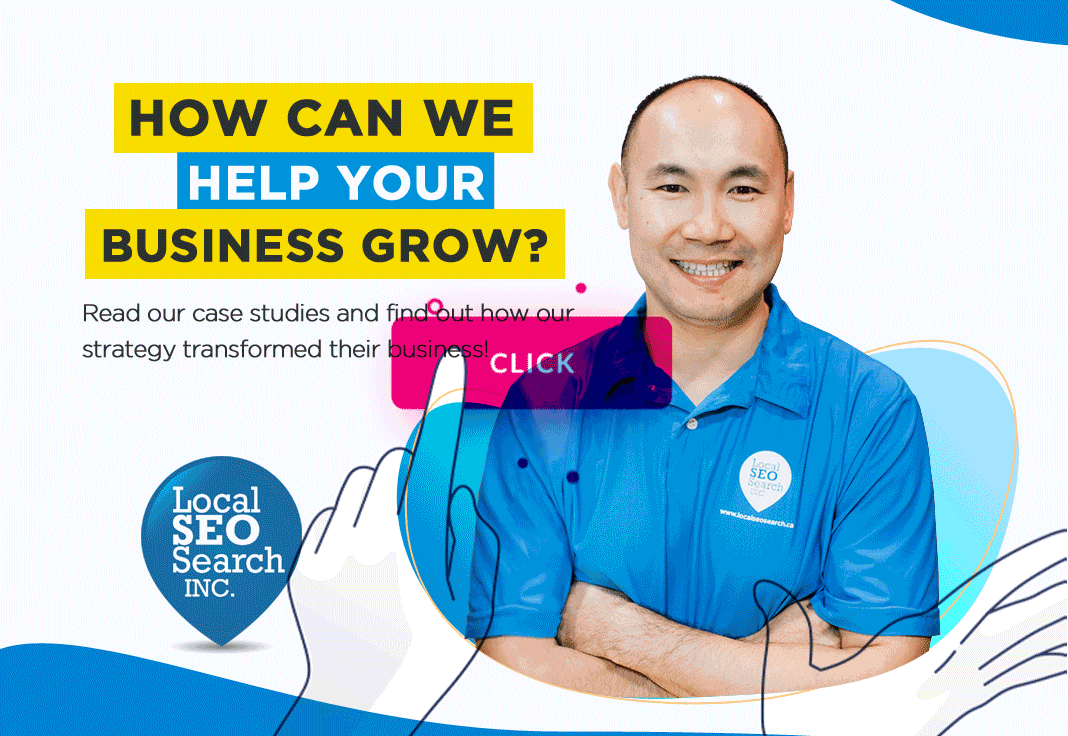 Top Ten Dentists in Toronto
1. Archer Dental – Dr. Natalie Archer. This clinic has a 4.6 review rating, and Dr. Archer offers affordable full-service dental care. You can get help with braces or Invisalign, along with emergency services, surgery, and much more. With locations in Little Italy, Rosedale, and Runnymede, you're sure to find a convenient office near you!

"I have some apprehension about the dentist. These folks are awesome, the staff is amazing. I'll be going here from now on." — Brad Seward
"I love Archer Dental! First of all, the office itself is very modern, comfortable, and clean. Secondly, the staff are extremely friendly, accommodating, and professional! Finally, the entire experience at Archer Dental almost seems like it was meticulously planned to be as efficient and comfortable as possible. The automatic appointment email reminders, hot towels after a cleaning, large display screens while you're being seen: all this and more makes Archer Dental the best!" — Christian Alexander, Google Local Guide
2. Toronto Beach Dental. With a perfect 5.0 rating from 69 Google reviews, you know you're going to have a great experience at Toronto Beach Dental. The office boasts a team of five dentists, so you'll always be able to work with a professional who matches your needs. You can get a full suite of services, including cleaning, bonding, dentures, Invisalign, and treatment for TMJ and TMD.

"Dr. Alber is a professional, compassionate, and highly skilled dentist; always taking time to ease the comfort of any procedure, and never compromising either.
Ling, one of the hygienists at the clinic, is equally skilled at all doing a complete and thorough job, while keeping the comfort of the patient foremost! In addition, so long as you are on time, I've never had to wait more than a minute or two, nor have I ever felt rushed through my appointments.
As for the clinic itself; the decor and overall comfort of the clinic is both modern, professional, all the while keeping the patient comfortable and at ease – top notch!" — Geoff Shaw
3. Yonge & Front Dental. This clinic has a review average of 3.8 on Google, and the owners are quick to respond to every review. You can get emergency service at Yonge & Front, along with the usual dental services. They also offer sedation dentistry, which can be great if you have anxiety about dental treatment.

"The staff is amazing, obviously customer service and satisfaction is a priority for them. Paola is incredible, very professional and friendly, as is everyone else. They clearly focus on your best interest, and not trying to make a quick buck from their patients. Location is very convenient too, right by Union Station and close to work for those in the Financial district. Also, they are very punctual and don't keep you waiting and wasting your time like other clinics. I would highly recommend them to anyone in the area." — Imene Bouji
4. Dr. Judy Sturm & Associates. With a 4.7 average rating from 51 reviews, Dr. Sturm has a lot of happy patients. You can get a variety of services, from teeth whitening to treatment for chipped teeth to bridges or emergency care. They have strategies to help those with dental anxiety as well.

"Absolutely exceptional. If you're looking for a new dentist, you can stop right now! Dr. Sturm and her remarkable team have made a lifelong patient out of me. Marilyn and Daria, two of the front desk "magicians", are so warm and kind, and were able to accommodate me numerous times within two days address all my dental needs. They also took care of speaking with my insurance company while I was seen. Alida, my hygienist, was absolutely lovely and did incredibly thorough work. I NEVER thought I'd say this about a dentist but I can't wait to come back! A huge thanks to the ladies of Dr. Sturm and Associates!" — Kari Zalik
5. Midtown Dental. Whether you're looking for a cleaning and fluoride treatment or have a more significant need, you'll enjoy your experience at Midtown Dental. With a 4.6 average rating from 180 people, you know they have a lot of experience delighting customers.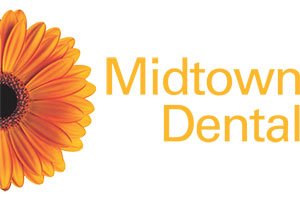 "I've been a patient for a few years and the dental care I've been given has always been top notch. Great advice, super friendly staff, thorough approach to making sure you keep your teeth healthy – I've seen the positive impact over the years. Thank you!" — Franck Morotti
"My dental hygienist Dr. Wen is very kind, sociable and knowledgeable! You will feel at ease when you're with him. Would highly recommend this place for your dental needs." — Alex A
6. Waterview Dental. With an average 4.8 rating from 136 reviews, Waterview Dental definitely makes our top ten list. The owners are quick to respond to every review, and you can get a variety of services at this office. From help with wisdom teeth to surgery, whitening, or emergencies, you can count on getting high-quality personalized care.

"Absolutely amazing. Everyone was nice and welcoming and made me feel comfortable. I haven't been to a dentist in a long time. And they didn't make me feel bad about it. Everything was super great." — Annika Small
"Dr Poulos once again exemplifies a dentist that truly cares about his patients. Although he had a day off, he managed to come in to the office to treat a dental emergency. Thank you Dr Polous and your team for outstanding customer care." — Bill Paschos
7. City Dental Toronto. Whether you need to go to the clinic on Bay Street, Bloor West, or Yonge Street, City Dental has you covered. With a full suite of services that includes everything from cleanings to handling broken teeth or bad breath, you can get help with any dental problem. City Dental also boasts a 4.4 rating from 89 reviewers.

"Dr. Monica and the team have been friendly, accommodating, and informative every time. Though sometimes numb on one side or the other, I never leave City Dental with regrets about a procedure or decision. They make me feel welcome and valued, and they help me keep my chompers in tip-top shape. The environment is always spotless too – an extremely important quality at the dentist. Thank you City Dental!" — Jesse Parrish, Google Local Guide
8. Fairview Mall Dental Centre, Dr. Rana Zogby. Are you looking for a conveniently-located dentist who can handle everything from cosmetic treatments to implants and crowns? If so, Fairview Mall Dental Centre could be what you're looking for. They have an average rating of 4.8, so you'll have a great treatment experience.

"I highly recommend Dr. Rana Zogby to anyone needing a dental implant. I needed a combination of bone graft and a dental implant and thanks to Dr. Zogby's impressive skills, competence, use of best and latest implant technology and efforts of her great team the whole process was smooth and end result a great success." — M Mehrabi
9. Capitol Dentistry. Capitol Dentistry works hard to serve its patients, including having multiple dentist chairs and accommodating family visits. They offer financing so that financial concerns don't have to hold you back, and have a full slate of dental services available. With an average rating of 4.7 from 46 reviews, you can trust their work.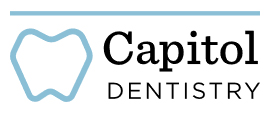 "These guys have been my dentist since I've had teeth. The new location is high-tech and updated. Dr Phil is awesome and all the staff always make me feel welcome. Highly recommended this amazing location for all your dental needs!" — Russ Buchelt, Google Local Guide
"I've been here twice and found it to be professional, clean, and welcoming. The staff is friendly and charming, Dr. Anderson himself was friendly, courteous, and helpful in assisting me with my wisdom tooth where he could, as well as recommending a specialist where he was unable to. Appointments were both made quickly and didn't feel rushed, also being so close to a subway is a big plus. Thanks!" — Alex Kumpan
10. Dental Care Toronto. This clinic has been serving Toronto East since 1984, and makes it easy to make an appointment. Whether you need emergency care, regular services, or want to take advantage of a special deal, you can find everything you need at the clinic. With an average review of 4.6, it's one of our top ten dentists in the area.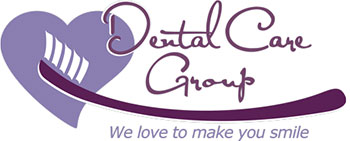 "The team here are very friendly and take the time to explain things to you. They are accommodating on schedules and provide courtesy reminders via text message. I've switched to here a few years back and I've been very happy with their care." — Michael Levesque, Google Local Guide
What's a top-rated dentist? Local Search SEO recommends:
Easy-to-Use Scheduling. All the dentists on our lists have online scheduling options and several have multiple locations and multiple dentists.
Great Client Response. Those that take the time to reply to reviews show they are engaged with what their patients have to say.
Great Reviews. Having a high average review rating is vital, since it tells you what kinds of experiences other patients have had.
Dental hygiene matters. Take care of your teeth and avoid problems such as tooth decay, gum disease and even other physical ailments. Your mouth is a gateway to your body, so it's worth your investment and time.
Related Posts