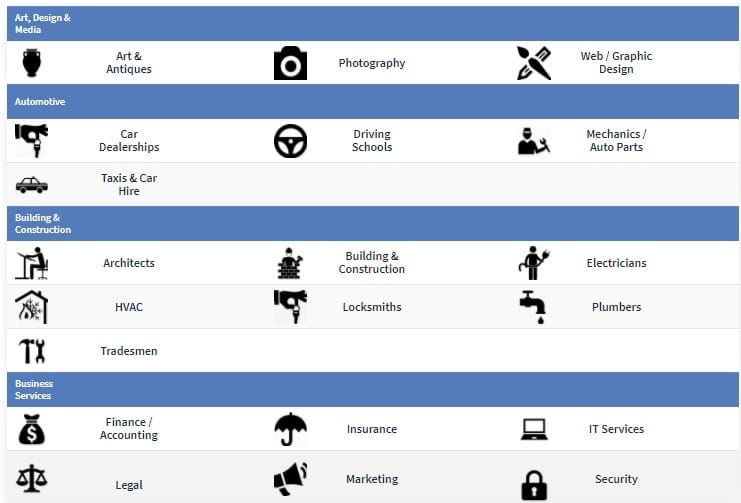 One of major error that individuals and companies make is forgetting to promote and market their business online. With so many people spending so much time online, Internet marketing and local search engine optimization (SEO) are two of the most important things you can do for your business. Not only has it been proven that these efforts can get you more leads, but these leads can be converted into more clients.
Our company, Local SEO Search Inc., is regarded as an expert in the field of local SEO and local SEO Canada. We consistently come up in the first three local results on Google when people search for "local SEO services Toronto." That said, we won't necessarily appear in the top search results every single time because the Google algorithm changes every day. Often, search engines will offer different results depending on the searcher's location, IP address, and browser history. The algorithm also looks at movement on the user's phone (if the GPS is activated) and their online activity.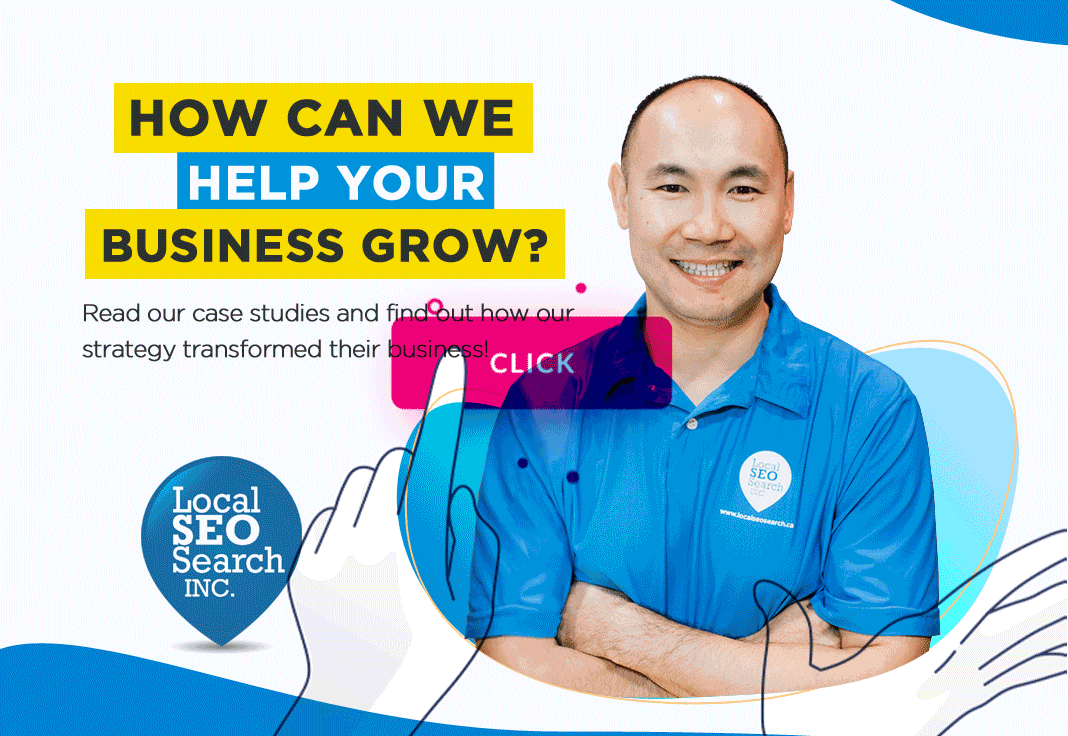 We worked hard to be in the top Google results; read on for 10 "pro tips" to help you get excellent search engine ranking as well:
Research Citation Sites
The first thing you want to do is research citation sites and see which ones will let you add your business information. Share: your company name, telephone number, website, and other important details about your company. If you're located in Canada, a good reference to use is Brightlocal (see below). Depending upon your business/field there are other websites that are more specialized. Some of them are listed below: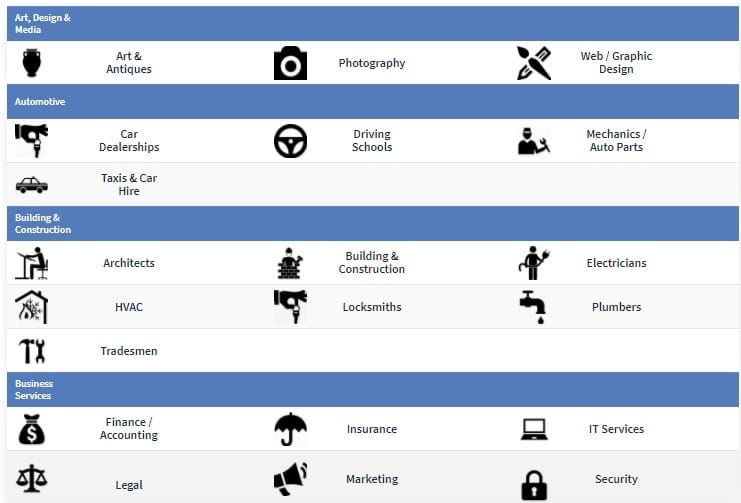 Sign Up With Citation Sites
Once you do your homework and find some good citation sites, go ahead and sign up for them. The biggest sites are: Google My Business, Bing, Apple Map, Facebook, and Yelp. All are pretty similar in terms of sign up and usage agreements, but we're going to focus on Google My Business.Once you go to the website, click "Start Now" in the right top corner. Once it loads, put in your business name and click the "Next" icon. Then, input where you are located. The information you provide will be: Country/Region, Street Address, City, State, and Zip Code. If you deliver goods to your customers, check that box and click "Next." Make sure your map location is correct and then select the correct category for your business. The next step is optional: you can type in your phone number and website address. Check whether you want to receive notifications about how to increase your business presence online. The final step is to verify that the business is yours. Once you verify, you can then sign in and see where your business is on Google.Sample Citation Form:

Ask for Honest Reviews

Once you get verified on all the citation websites, ask your customers to leave honest reviews about your business. This can really help others see how awesome your products and/or services are. There are a few ways to do this:
Ask them to review you while you're doing business with them.

Wait a little while and send them a reminder email.

Send them a link in an email thanking them for their business.
You don't want to pressure clients or customers but you want to make sure you remind them a couple times if they don't post a review after a certain period of time. Be careful not to send the reminders too often or too frequently; this can result in a bad review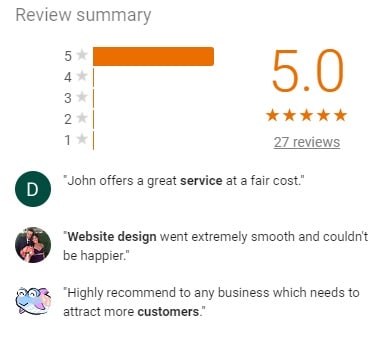 Be Proactive While Online

Pay attention and answer all online questions. You also want to reply to any reviews (both good and bad) posted about your business. Not only will this show your customers that you are communicative and responsive, your ranking will increase on the search engine results page. You will be higher on the list and more visible to potential customers. You could also show that you really know what you're talking about by putting in a question and answer page on your business website. This saves time for people interested in your business, rather than asking online and waiting for a reply.

5. Be Choosy with Images

Be selective about the images you share on your website. Many will judge your business solely from pictures before they read any information on your site. Simple phone applications for photo editing can help you improve your images. There are quite a few free apps that have some cool tools. A few of these apps are: Google Snapseed, VSCO, EyeEM, and Pixlr. These are only a few of the apps available; there are thousands that can be used to improve your photos.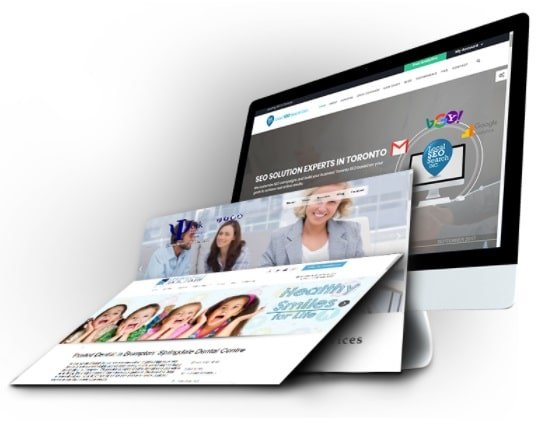 Pictures and Videos
You already know that you want to make sure both still and moving images are high quality — you also want to make sure you upload several of them. Check that they associate with your business and the services you offer. Pictures and videos are engaging and keep the interest of visitors to your site. They can increase your leads and clients, so choose wisely.
Social Media image sample post: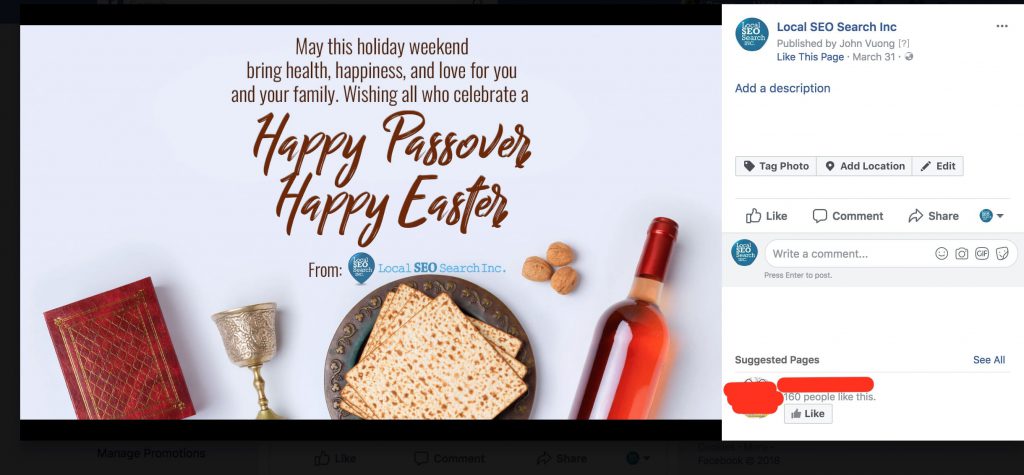 Sample video post: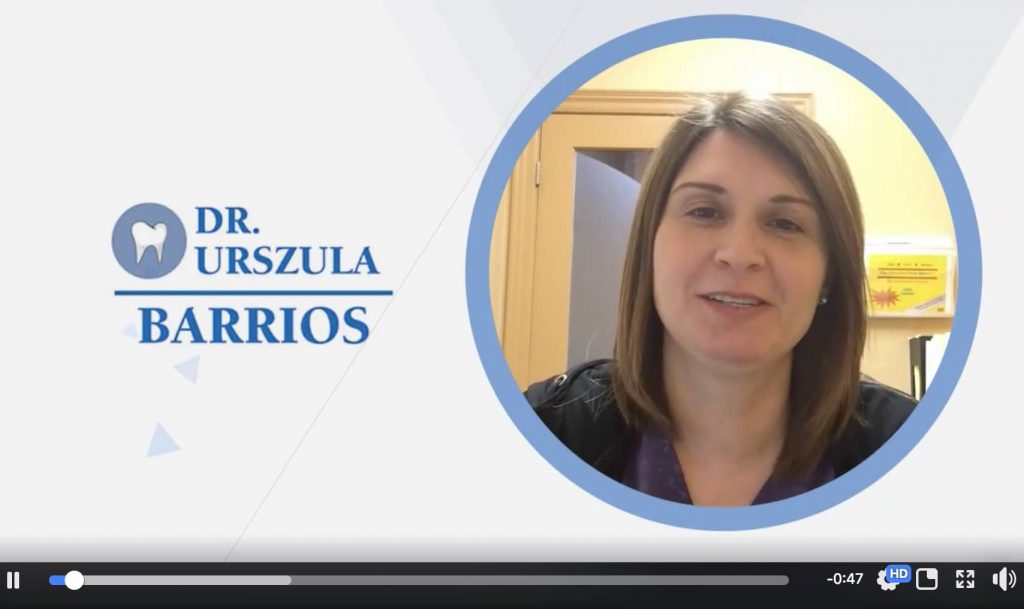 Use Free Tools for Analyzing
Analyze your website with different types of tools. You will learn what's working and where there's room for improvement. Most business owners don't pay attention to the finer details and think that having a "good looking" website is enough. They also miss the importance of the loading speed of their website. If your website loads slowly, fewer people will visit, those who do will "bounce" more quickly, and the lower you'll rank on Google. You might even completely disappear from the search engines' lists. To see where you can improve, visit Pingdom Website Speed Checker and to see your website loading speed, you can visit https://tools.pingdom.com/. When looking at site speed, you want to make sure your website loads in five seconds or less, regardless of the number of pictures and videos.
Sample of Pingdom Result: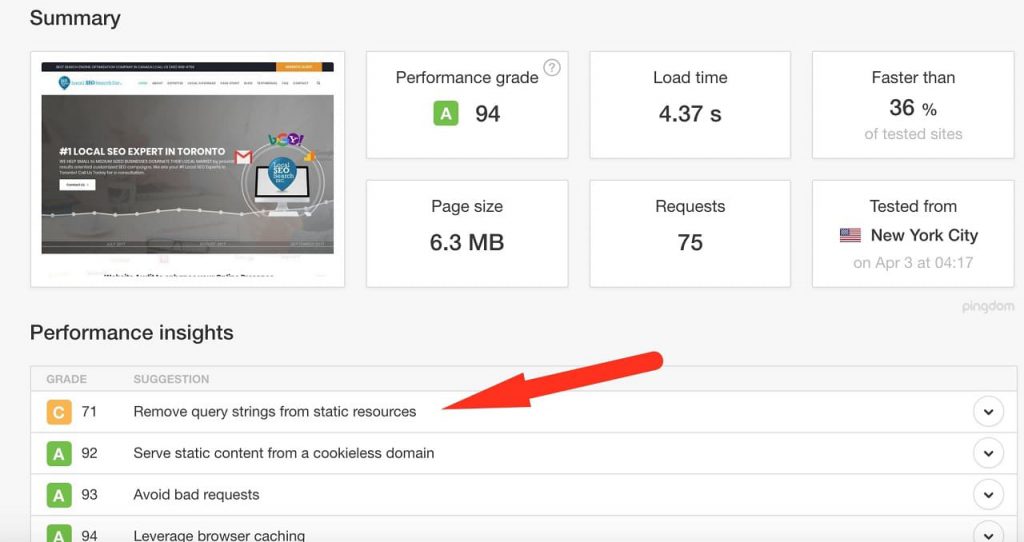 "C" grade shows portion that needs to improve. More details about this Pingdom Test: https://tools.pingdom.com/#!/bJo6lb/https://www.localseosearch.ca/


Check the citation links on your website. You want to make sure everything is working and that you aren't missing out ones where you can promote your business. A great website for checking exactly where you have submitted your company information is https://www.brightlocal.com/. This information will help you improve both your site and determine which others are available for you to submit your info. This tool is free for you to use and you can get results quickly.
Off-page aspect: Citation Tracker Tools by BrightLocal:
Report has the capability to shows Top Citations, Active Citations, Pending Submissions and the Potential Citations.

8. Connect With Offline Customers

Invite your offline customers to check out your online presence. You could send out a mailer that has your online information and website on it and encourage them to visit the site. You could also hold some kind of contest and invite people to check out your social media page. Perhaps offer the opportunity to win prizes for visiting. They'll likely visit again and link you to more customers.
Postcard Sample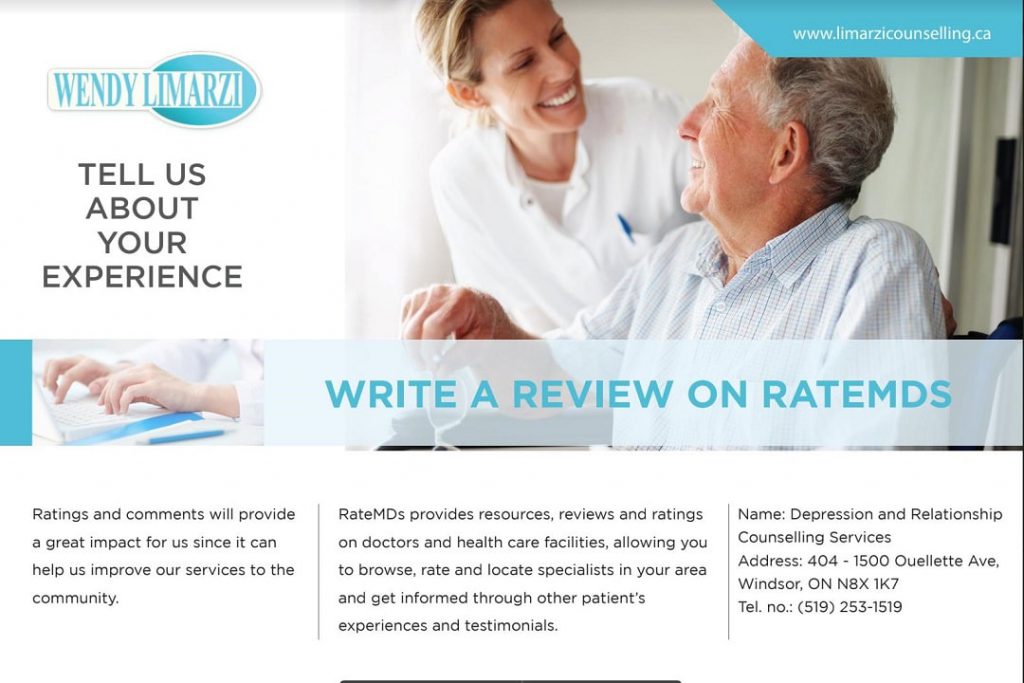 Blog about Interesting Topics
Blogging can make or break a website. Post interesting blogs with valuable, useful content that complements your business and products. A few tips on how to do this are listed below:
Make the first sentence engaging and exciting to keep a visitor reading.

Write as if you're talking to each visitor individually.

Stay focused and on topic.

Keep the writing easy to read and understand.

Devise an interesting and thought-provoking title.

Make the link shareable.
Use a Traffic and Leads Tracker

Install traffic and lead trackers on your site so you can see the number of people visiting and how many are new customers. These numbers will help you analyze and determine where to make improvements. Some good monitoring tools for this purpose are Google Analytics and Google Search Console. They will reveal which areas people visit most. Traffic and leads trackers help you improve the overall website and draw the customers you want.

These 10 tips are relatively simple to follow and can have a huge impact on how your business is perceived. Get more leads and clients with good SEO. If you want to consistently appear on search results when someone searches for your local services or products, do everything you can to be one of the first seen. Local search engine optimization is one of the most important things a business in Canada or worldwide can do. If you have any questions, contact Local SEO Search in Toronto today: 1-877-689-5268.
Related Posts