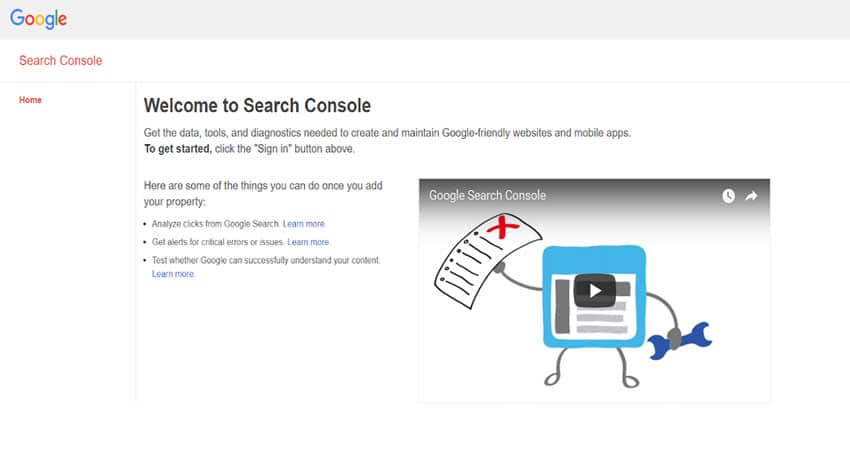 Year by year, advanced technology comes up with new breakthroughs that are potential game-changers. The Internet is no exception. Google continues to change its algorithms to deliver the best websites on its search results. To be able to match and meet Google's algorithm requirements, SEO (search engine optimization) must become naturally fluid so it can easily make the necessary adaptations to Google's changes.
There are core strategies, however, that remain "constants" in SEO. These "powers" abide because they continue to effectively produce organic traffic for websites. In turn, favourable search ranks are granted that lead to more traffic, clients, and revenue.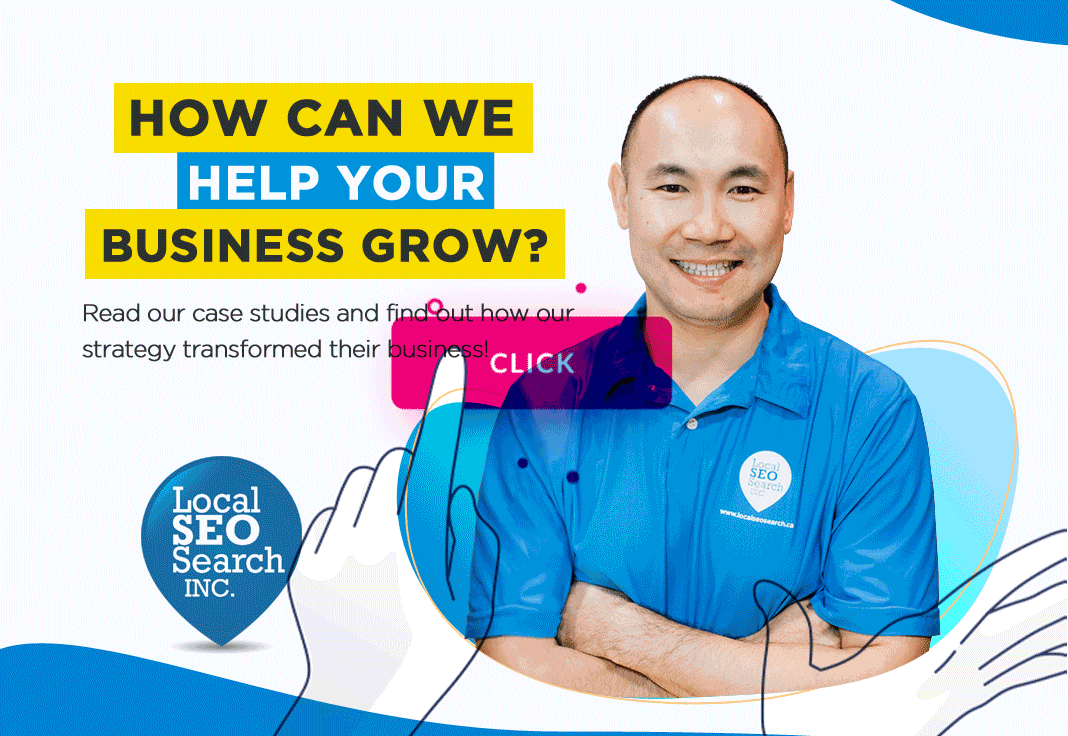 Local SEO Search catalogued four of these "constants" — with some new twists — that can benefit any business with an online presence. These special pieces of valuable information are provided by none other than established SEO experts themselves. Let's take a look at them (since this piece is over 3,000 words, we provided this outline for easy navigation):
On-page SEO via Google Search Console
Content Delivery Network for WordPress Site Speed
Website Design for Greater Search Ranking
The "Godlike Powers" of Ethical Link Building
First: On-page SEO via Google Search Console
The main purpose of SEO is to help websites rank higher and gain more traffic through search engines. Experts mainly focus on two things: on-page SEO and off-page SEO.
On-page SEO – This approach focuses on optimizing the individual pages of a website.
Off-page SEO focuses on building external networks through links and citations.
On-page SEO optimizes website elements such as HTML source codes, content generation, and user friendliness. It is important because some users stay longer on websites providing valuable content. With on-page SEO, the act of attracting more traffic for the website becomes more organic. Yoast author and SEO expert Marieke van de Rakt says:
"On-page SEO consists of all the elements of SEO you can control best. If you own a website, you can control the technical issues and the quality of your content…if you create an awesome website, it will definitely start ranking. Focusing on on-page SEO will also increase the probability that your off-page SEO strategy will be successful. Link building with a crappy site is a very tough job. Nobody wants to link to articles that are badly written or boring."
How does Google Search Console factor into on-page SEO?
Most webmasters know what Google Search Console (GSC) is: it is a free Google service that helps monitor a website's presence in Google search results. Its features alone help experts make on-page SEO fixes — and ensure these fixes work (this is Google we're talking about, after all).

Take, for example, the crawl stats of GSC. In Googlebot terms, the crawl rate refers to the number of requests Googlebots make on websites per second. SEO experts like Neil Patel recommend the GSC crawl stats as an important metric for on-page SEO effectiveness. On his website he said:
"If you use Crawl Stats reports as part of a long-term SEO strategy, you'll get ahead of your competition and leverage some unique advantages. That's because Crawl Stats allows you to understand the relationship between your site and Googlebot."
On its dashboard, GSC presents a website's crawl rate through line graphs to indicate the frequency of Googlebots' visits and indexes. In interpreting the Crawl Stats section, watch out for three main components:
Pages crawled per day
Kilobytes downloaded per day
Time spent downloading a page
It is also important to note that the data on the Crawl Stats page mainly serve as indicators. If websites have faster crawl rates, Google is visiting them many times and is probably on the way to ranking these websites higher on search pages. If the crawl rate is low, SEO experts need to redouble efforts for on-page optimization to make the website more attractive to Googlebots.
An ideal graph reflects a fast rate that happens consistently — which is why it is important to monitor that graph regularly. Watch out for sudden drops or spikes. Both are signs that something's up with your site.
Webmasters cannot manipulate the statistics, but they can make appropriate fixes to improve those stats. Neil Patel wrote a very informative blog about this, sharing how he considered this feature one of the handiest tools an SEO expert should have for on-page SEO fixes. Read more of his in-depth post here.
Second: Content Delivery Network for WordPress Site Speed
For this second strategy, there are three key phrases to take note of:
Site speed
WordPress
Content delivery network
Site speed refers to the amount of time a user spends to load a particular website. This is important because users only want information that is delivered quickly. With so many websites vying for the attention and loyalty of users, they need to quickly get their attention. Search engines like Google include loading speed in search algorithms, which help determine a website's search ranking.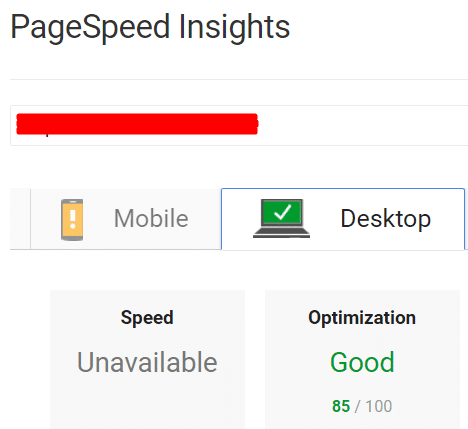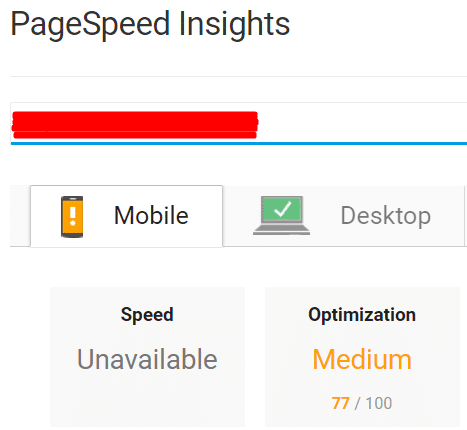 There are many ways to improve a website's page loading speed, and that usually depends on the platforms and plugins webmasters use. For this particular blog, we will be focusing on improving the site speed of websites run by the leading platform at the moment: WordPress.
WordPress powers 30% of all websites, according to W3Techs' most recent survey. This is not a surprise, considering that WordPress now controls 60% of all users who prefer Content Management System as their platform. One weakness of WordPress, however, is that it tends to get slow when it contains a lot of features, content, and integrations.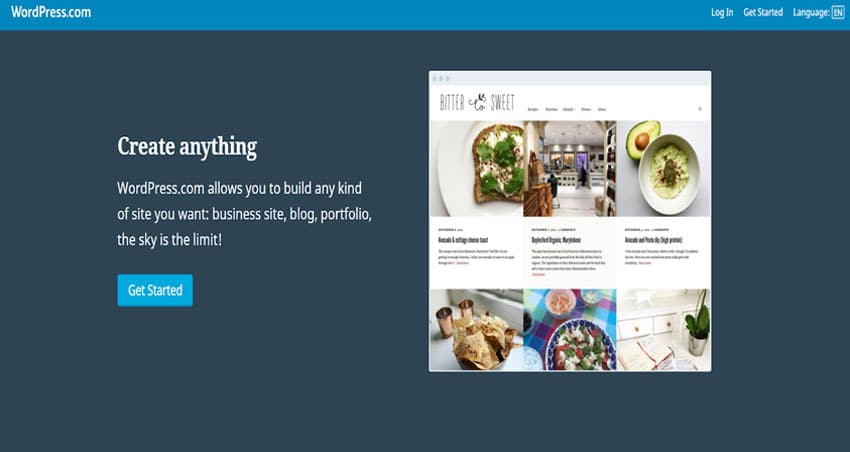 To improve WordPress' loading performance, experts can optimize images, use effective caching plugins, disable hotlinks, reduce database calls, and limit post revisions, among other approaches. One particular tactic that proves to be effective is the use of a Content Delivery Network (CDN).
A CDN is a system or network of distributed and remote proxy servers and data centres located across the globe. It helps improve site speed by copying and transferring website content to its remote servers. When a user accesses a particular page, its content will then be provided by the closest server to the network, which makes a website load faster.
One advantage to using a CDN for websites is that it keeps the central server from crashing when many users access the same page at the same time. This is done by distributing the load to multiple centres. Aside from this, the CDN also offers the following benefits:
Chooses the closest server to the user accessing the site; content is delivered more efficiently
Content is cached in CDN servers, creating faster loading time for users accessing a particular page
More scalable (compared to a central server) allowing it to host a large amount of content without crashing
Protects companies from Distributed Denial of Service (DDoS) attacks before they reach the data centres — takes on the traffic and keeps the website running
In spite of its advantages, however, experts still advise against transferring all website resources into CDNs. Websites, after all, must still maintain ownership of most of their content. Search engines continue to attribute value to website content, affecting the website's search rankings. To make CDNs work in the website's favour, balance its use by applying CDN to static resources such as:
Images
JavaScript
On-demand video
CSS stylesheets
Third: Website Design for Greater Search Ranking
One of the metrics that search engines give weight to is "dwell time" — the amount of time a user spends and stays on a website. Online users have notoriously short attention spans. When they spend longer than usual on a site, search engines see it as an indicator that users are satisfied with what this particular site offers.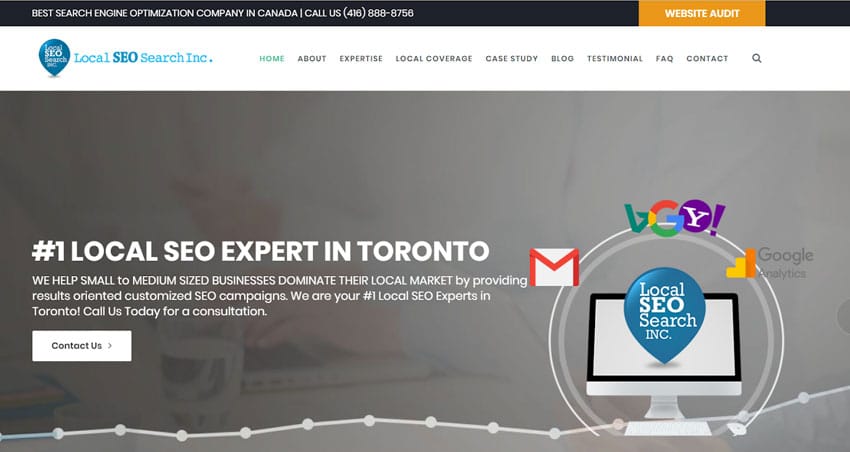 A crucial element to website success is its layout or design. As an online marketing strategy, website designing involves meticulous planning and implementation of key design elements — colour, content, navigation ergonomics, and user interface — to ensure that websites stay true to the company's brand objective and attract more clients to their business.
Website design is important because:
It's the company's online DNA. A lot of social media channels have come, gone, and stayed, but users continue to visit official websites if they want to learn more about a company and what it offers. If users' first impression of your website makes them think you are illegitimate, you will have a harder time convincing search engines to rank you highly. With a lower search rank, you have fewer leads and less revenue generated from website.
Users' attention spans are getting shorter. Users go online to seek information because of the promise that online search results are fast. If you can't deliver as expected, users will simply leave your site and go elsewhere — and you've lost their attention.
Users are inherently visual. Users that search online for information usually browse through several websites until they find something that immediately catches their interest. Websites with appealing visual elements have greater success through effective website designing.
HubSpot released a list of websites awarded for their design. On its post, the site stressed how these convenient and clean designs improved user experience and helped generate more leads and conversions for their companies.
Fourth: The Godlike Powers of Ethical Link Building
As previously mentioned, SEO is a combination of two attributes: on-page and off-page optimization. On-page SEO mainly focuses on improving the website itself for better search engine recognition and user dwell time. Off-page SEO is about building and expanding your online networks to create more avenues for users to access your site.
One of the most popular and effective off-page SEO tactics is link building. It continues to make waves in the online world; some of the most influential link builders are bringing their own tricks and strategies into the game. We collated some of the most noteworthy ways these masters apply:
Jason Acidre. A digital marketing consultant in the business of creative SEO, link building, and content marketing for six successful years Acidre selflessly shares his innovative strategies through his blogs. He has been featured several times on acclaimed business marketing sites such as Moz, BBC, and Inc.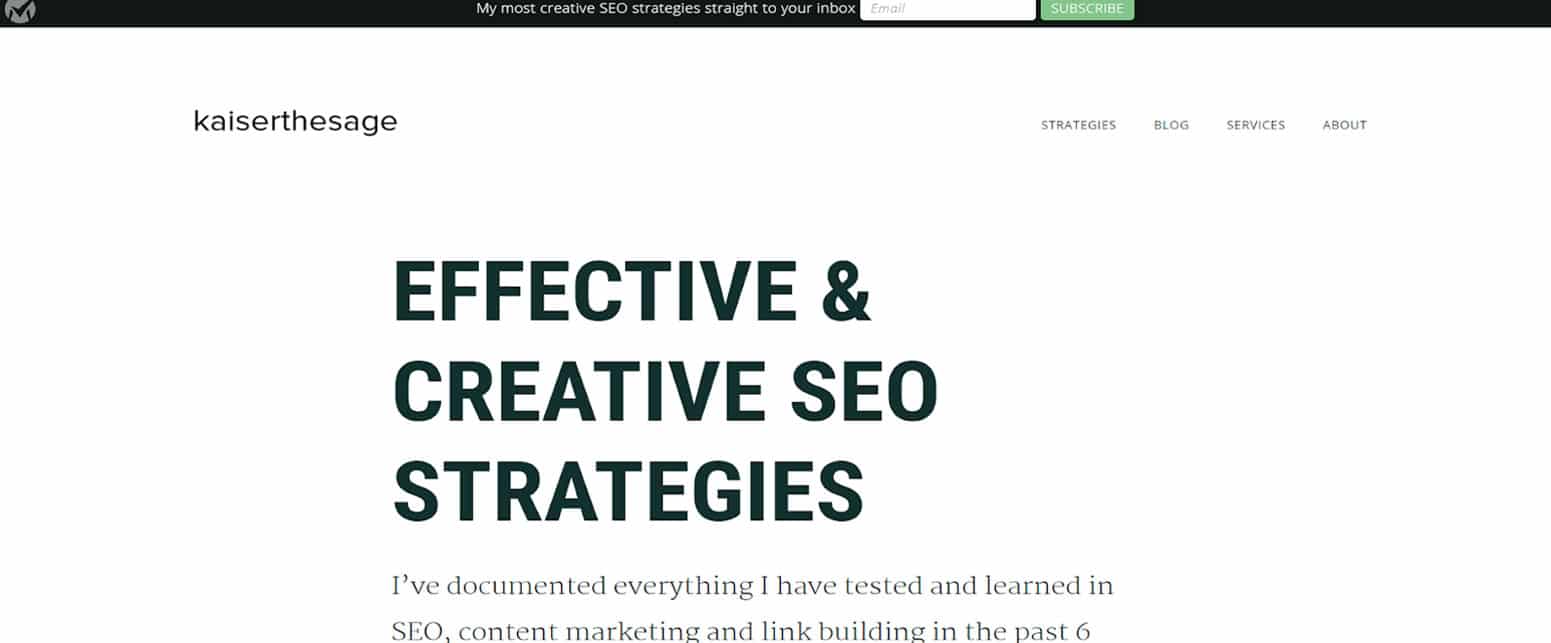 In one of his blog posts (under his Kaiser the Sage website), Acidre illustrated a definitive guide to enterprise link building. He stressed that enterprise link building must be implemented strategically to reach the following goals:
Expand the company's brand
Build traffic on the business site
Improve website authority with enterprise link building
Speed conversions
Improve site's crawl statistics
Raise website's search rankings
To achieve success, Acidre's guide features a detailed step-by-step process for research, prospecting, and outreach. His blog featured a case study that showed how campaigns mostly focused on high-quality link acquisition can produce almost five million organic visits.
Brian Dean is another online marketing extraordinaire who made a name for himself through link building. Because of his accomplishments, Entrepreneur calls him an "SEO genius."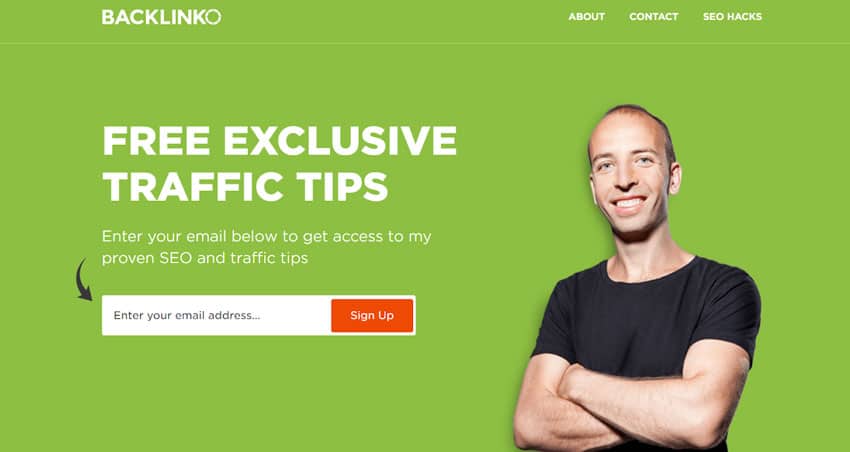 Like Acidre's, Dean's website, Backlinko, is a valuable repository of SEO and link building information. In one famous post, he created a definitive guide on how to create and populate quality links for SEO. Some of the key ideas we immediately took away from this post are:
The key player that made link building a game-changer is Google, one of the most dominant search engines to date. In its PageRank Algorithm, Google ranks the quality and rank of websites based on the number of links they have.
Link building for SEO is not about building as many links as a website can. While Google awards websites with high-quality links, it also penalizes those with low-quality ones.
There are specific kinds of content that generate more links. These include visual content, list posts, research materials, and in-depth guides. In one of his examples, Dean showed how his infographic titled "On-Page SEO: Anatomy of a Perfectly Optimized Page" was linked 2.5 thousand times because he simplified a complicated concept into visual material that is easily digestible.
Email outreach is — and will most likely be — one of the most effective methods of building links and networks with more authoritative websites.
It is a behemoth of a read, but the post is divided into eight chapters for reader convenience. We highly recommend you check out the rest of his post here.
Robbie Richards is another link building guru whose expertise earned him features and affiliations with AdWeek, Digital Marketer, The Huffington Post, and Sumo. Most call him the "go-to guy" for individuals starting out in the online marketing sphere, because of his popular SEO guides and walkthroughs.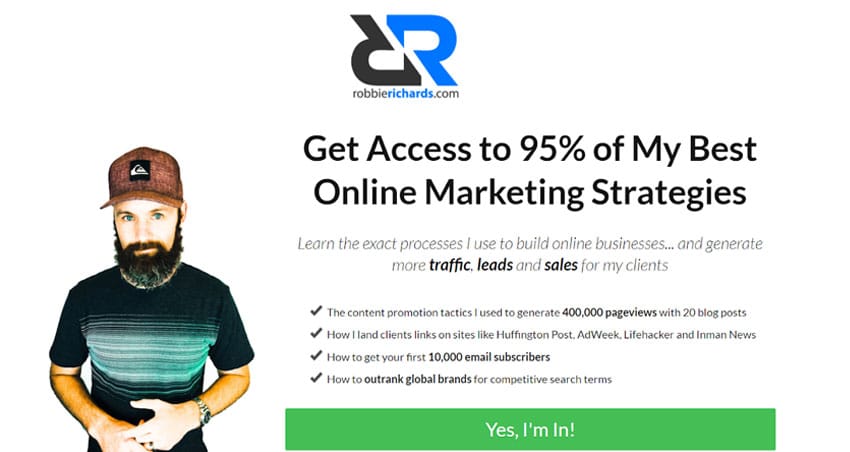 His most recent post, as of writing, contains 14 killer link building strategies to help improve any website's search ranks. From what he shared, the most interesting tips for us are:
Instead of trying to build links from scratch, provide new content to previous sites that are already linked to you. Those sites tend to be more receptive to new content from your end. Start by building a database of all these sites; this can be done by using Ahref's Site Explorer and Google's Custom Search Engine. Customize links by determining which of your newer posts can be an appropriate link to their site's content.
Maximize potential links via Google Alerts, a nifty tool one can use to check on a day-to-day basis which sites mentioned you. From these Google Alerts reports, check which of these mentions did not provide a link back to your site. You can then reach out to those sites and ask they include a link to your site.
Guest blogging is still an effective strategy to link building. By contributing a post to Sumo, Robbie Richards was able to acquire 631 new visitors and 87 new subscribers.
This post is another big body of work (one of his tips even has a separate blog post to discuss it in full detail). In spite of its length, the article is comprehensive with samples, visual walkthroughs, and scripts to guide you through the process for each tip.
Fractl. Not all link building campaigns turn out successful, and this rings true for Toronto-based content marketing agency Fractl. While our first three examples provided detailed guides and tips on how to successfully start off a link building campaign, this next featured post by Fractl will tell us what we should not do instead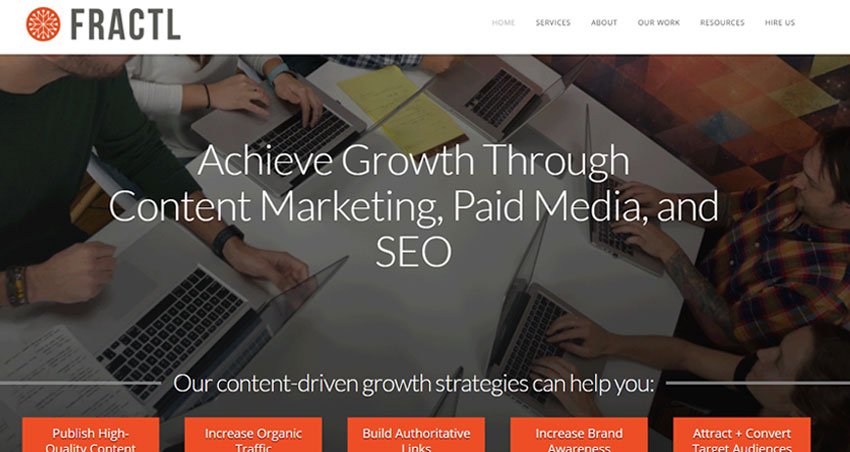 This particular article was published through Moz, where Fractl Marketing Director and Moz contributor Kerry Jones listed the company's 11 failed campaigns that link builders should avoid. From this post, we came to realize that:
While they are good for making brands become viral, videos are not recommended materials for link building. This is because "publishers rarely give proper attribution to videos; instead of linking to the video's creator, they just embed the video from YouTube or link to YouTube."
Do not share visual materials in only one format. Not all publishers have websites that are compatible with all visual assets. In the same case, not all publishers appreciate or prefer complicated visuals, which Fractl learned the hard way. In one of their examples, the company spent great effort to build a complicated and interactive infographic comparing reading and IQ levels of different states based on their tweets. However, publishers solely used the static image the company sent as a preview for email outreach. To avoid making this Fractl mistake, the company's recommendation is to make inforgraphics and visuals with different formats — especially simple ones — so not all effort is lost.
Local SEO Search. Our company is fairly new, established in early 2013. Our experience taught us that we're successful in this business by avoiding Google penalties for "black hat" link building practices. In one of our more recent blogs, we listed underhanded tactics that all reputable businesses should immediately abandon:
Aggressive link building – links must be used sparingly. Quality is more important than quantity.
Keyword stuffing (which may just as well be called "spamming").
Cloaking (the act of providing users with content that is different from what is presented to search engine crawlers).
Spinning and duplicate content (grounds for plagiarism).
Paid links and spam comments.
Ethical link building will always be the name of the game as this will earn you more favour from Google.
Our own link building story: One of our clients since 2014 is Woodbridge Pallet, a wood pallet and container manufacturer located in Toronto, Canada. Before engaging with us, the company noticed that its smaller scale competitors were gaining better traction on Google despite Woodbridge's practice of having Google Ad Words in place.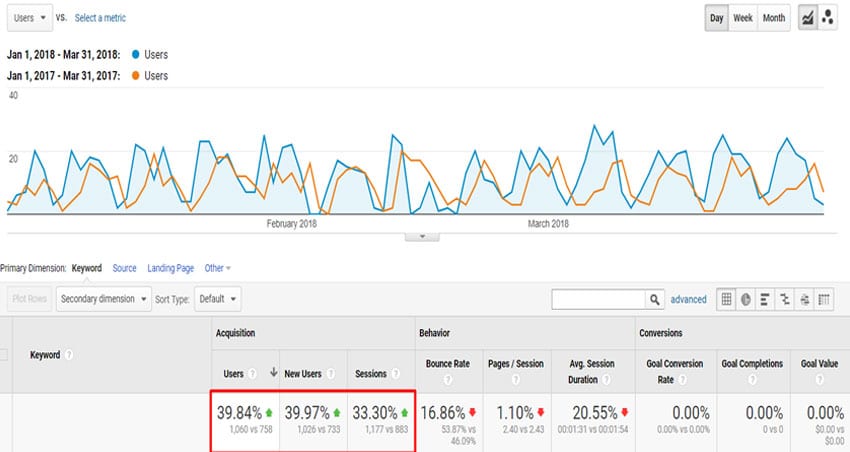 When they asked for our help, Local SEO Search focused on attracting new business clients for the company and helping them reach the top of local searches with link building as one key strategy.
We focused on both on-page and off-page optimization, ensuring that the website and social media entities were active by churning out regular, relevant content. We also produced high-quality links by creating well-written content published on different websites we linked back to Woodbridge Pallet's site.
The result was impressive: after only appearing on pages 3 to 5, the company is now ranked on the first page of Google for various keywords. Through its online quotation tool, Woodbridge Pallet saw a dramatic increase in the number of inquiries from new clients who found them online. This resulted in additional revenue for the company.
We hope these examples help you start improving your SEO and seeing more visits to your website and service pages. Improve your content and your images so visitors and potential customers don't "bounce" to a competitor's site!
Should you need expert SEO assistance in Canada or the U.S. please contact Local SEO Search Inc. today. We'll do a complete audit of your site, identify the weak and problem spots, and begin optimizing content and keywords so that you can start seeing your business on Google's first page! Email or call us at (416) 888-8756.
Related Posts