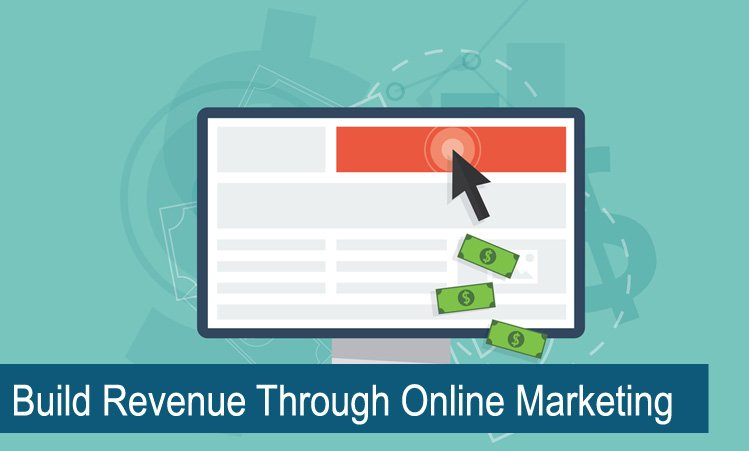 There are a number of "tips and tricks" that are proven in today's online environment. When marketing your business, there will be clients who are ready to buy your product or service. They are looking for you online, so being found on Google is paramount.
First, it's important to understand a bit of the history of Google, and how it's, basically, won the race among online search engines. It's the most searched platform by anyone looking for services, products, or information on any topic.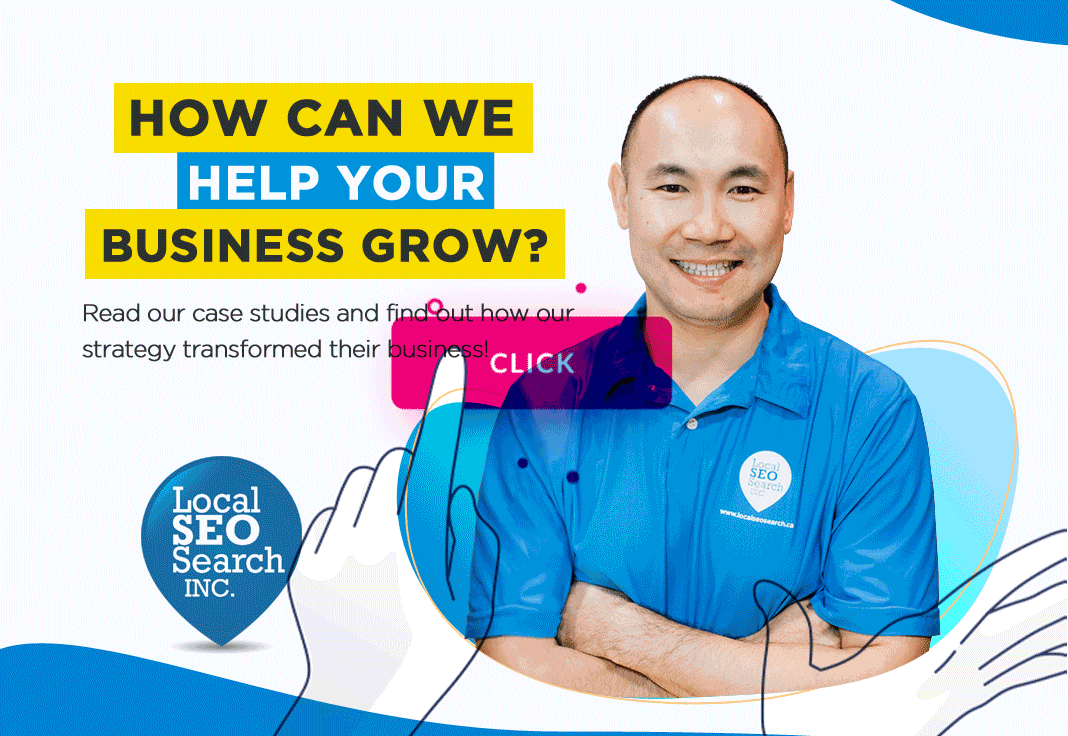 The History
Prior to the advent of online searches, people had to go to industry or business-to-business directories (like Fraser) or, what most individuals used — the Yellow Pages to find information. Customers were influenced by TV commercials, and newspaper ads, Industry trade shows, magazines, and printed materials such as flyers were the major tools of the trade. This was the scenario 18 years ago.
The world has changed. We now seek immediate satisfaction when looking for information, and that information has gone mobile. People are on their smartphones, tablets, laptops, and they want to be in control of their own informational searches. This is why your business needs to be found on Google and other directories like Yahoo and Bing. These are the online locations consumers go when they're looking to buy.
How We Help
Finding those potential customers is not as easy as simply putting up a website. That's where Local SEO Search comes in: helping businesses be discovered through online search engines and directories. The companies we assist get more clicks, more calls, and more sales. The major way this happens is through potential customers and clients finding you on the first page of Google.
The most straight-forward tasks we perform for clients are:
Making sure your website is mobile-friendly
Ensuring you have pages that are fast-loading
Removing errors from the site
Set it up to be crawled and indexed properly
Local SEO Search has a full technical team that will confirm your site is set up properly on Google webmaster tools. On a daily basis, we:
Analyze your data
Perform competitive analysis
Conduct market research
These efforts get results. So, make sure your website is fully optimized and that you're using SEO experts to guide you, unless you are completely aware and capable of handling these complex strategies yourself. All of this work is technical and time-consuming: It shouldn't be handled by one person; it shouldn't be done by family or friends. It is too much work and too sophisticated to be a do-it-yourself project.
The Importance of Citation Building/Directories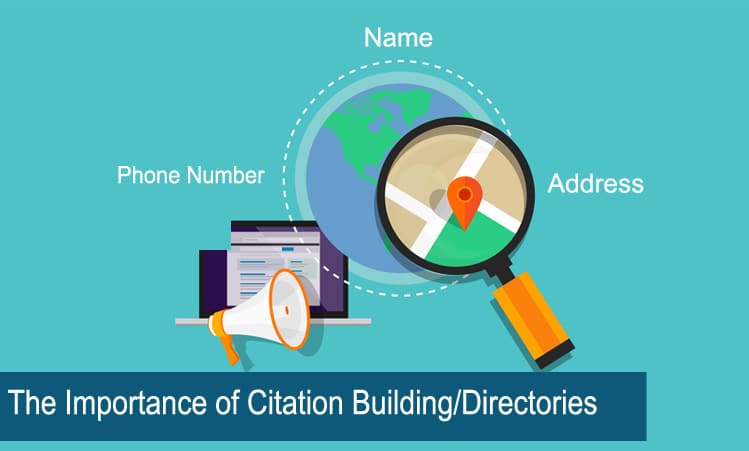 Current business marketing makes it necessary for your website to be listed in a number of online directories. Your name and information must be present and "findable" in the digital world. This is called "citation building."
Another term to be familiar with is the "NAP:"
Name
Address
Phone Number
These three pieces of information must be identical across the search landscape.
Yellowpages.ca or Yelp.ca Yelp.ca are directories online where you can share your information with a free listing. Your information must be correct with the exact same name, address, and phone number — and spaces — to ensure that it gets crawled by Google and it's consistent. This is key to your citation building.
Social Media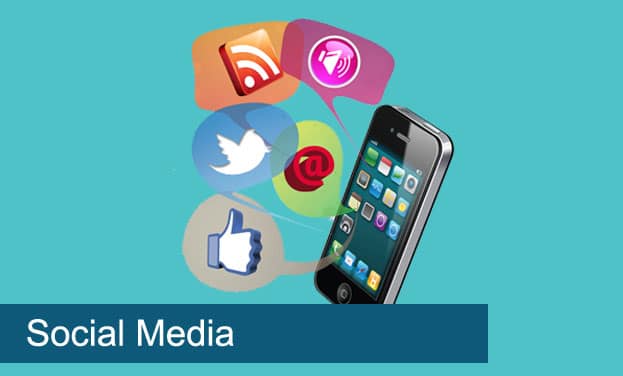 Google Analytics for small or medium businesses (ones providing a service or product) show that the vast majority of searches are coming from a Google query. Social media is important because Google wants businesses to be social, and engaging with their customers. They reward higher rankings to businesses that are active in social media. It's about staying in touch with current clients and helping potential ones find you through Google. Consider using:
Facebook
Twitter
Google My Business
Instagram
Snapchat
Etc.
If you are in a service- or product-based industry, you need to understand the demographics of the consumers you're pursuing. If you're seeking Millennials, in particular, social media presence is very important. Take pictures of your products, your events, your community work and share them with the world through this activity.
Your business must be engaged and sending out information that makes your business relevant to the larger audiences using those platforms.Set up these efforts properly with the correct brand, name, address, and phone number for all the social media platforms you're using.
Blogging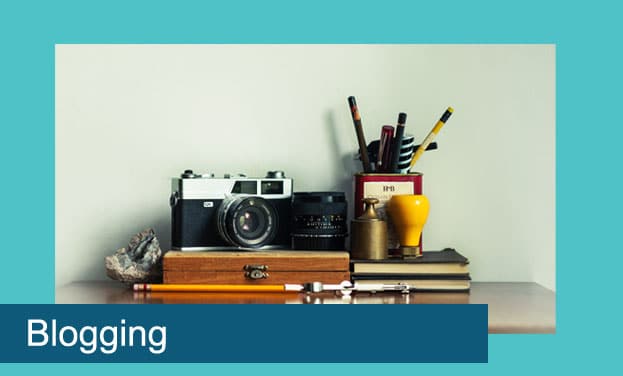 Blogging on your website this is critical. It is a good business practice and benefits you in return. Make it a habit to:
Add fresh content
Make the content engaging
Provide visitors to your website with useful information
This helps satisfy Google's standards for website relevancy, helps you drive more traffic to your site, and get ranked.
Blogs should contain information you believe is valuable to someone landing on your website, but is different from what you have on the service pages.You can blog about new product offerings/services, a new promotion happening in your business, a community event, or a topic related to your business. When you share good information that can help anyone, people will respond positively to your website.
A major SEO benefit is that Google observes how long visitors spend on a website. They measure the "bounce rate," when people leave the site. Google measures how many pages are viewed. By providing fresh, interesting content, people will stay on your site longer, and you'll be rewarded with higher ranking.
Press Release Creation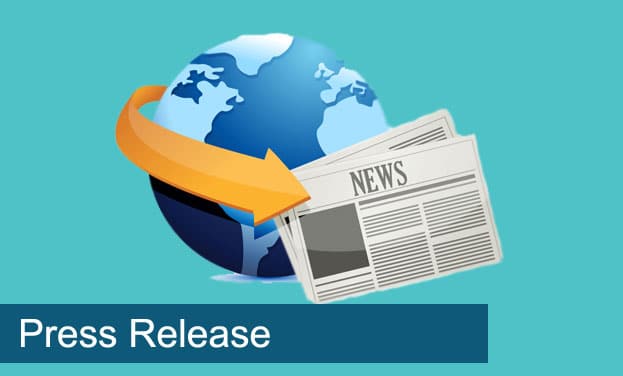 If you have information or an event you wish to share a larger audience, you can create a press release. The type of information that might be appropriate for this type of publication could include a new person who's joined your company, a new product launch, and volunteer work or community outreach your company is doing.
You can syndicate the release to social media platforms, thereby amplifying your message. You might get links from other sources. Contact a local PR expert for additional ways to improve your public relations and get interviewed on TV, radio, and print.
Subscriber List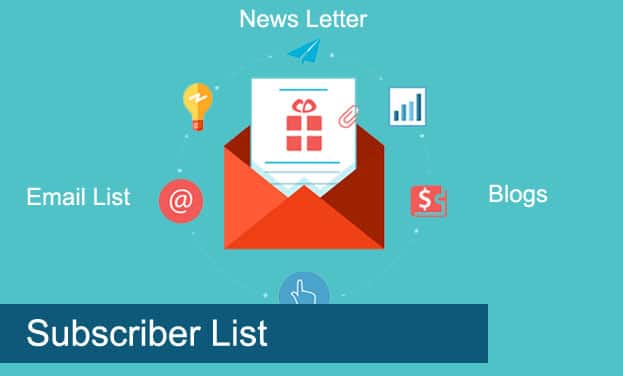 Another online marketing technique is to encourage visitors and customers on your website to subscribe to your email list, newsletter, or blogs. This way, they can receive updated, valuable information in their email inbox, with links that encourage them to come back to your site. Use this information to build a list of prospects, current clients, and people who want more information about your industry/business.
With that list, you can occasionally push promotions to those recipients. You can provide a limited time offer that brings them back to you. A referral program is another way to share information while encouraging current customers to bring new ones to your business.
Be a Contributor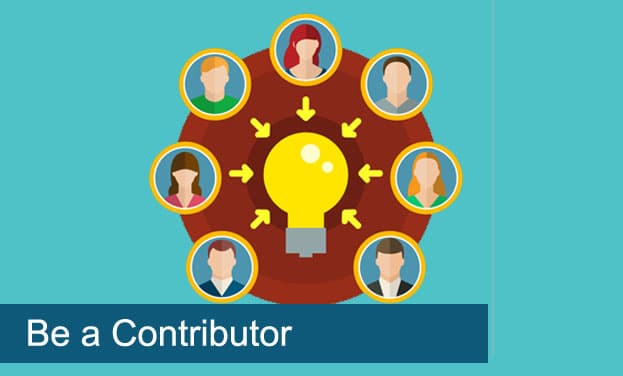 Be a guest blogger on other sites, and speak at industry events. You can become an influencer and expert in your field by becoming better known in the industry. By providing relevant content on your site and sharing knowledge at various events, you may be asked to write guest blogs and speak elsewhere. This is a great way to be dominant in the online space.
Join Online Industry Communities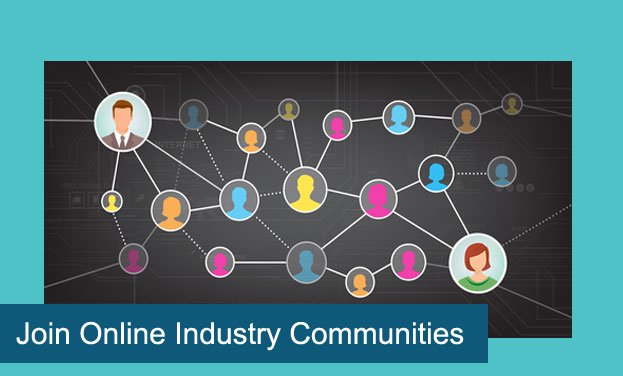 Share tips and advice with online communities, to share your knowledge. This will help you be recognized as an expert and authority in your industry. For instance, if you run a tree service, join an association of arborists and take part in online discussions and forums with other members. You can create a following that will drive back to your website. The more you give, the more you will receive in the end. By helping other businesses grow, your impact online will ultimately help your business.
Build a Solid Reputation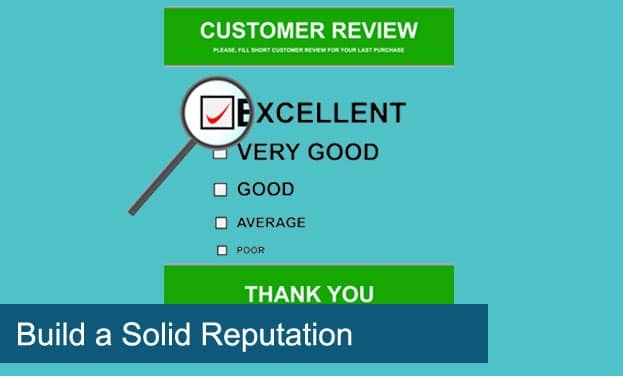 Start making efforts to get reviews, testimonials, and build case studies to show your prowess in the field. Share this information on your own website, and get it on third-party websites. This is extremely important, because customers rely on reviews, especially when they haven't been referred to a business by someone they know.
Establish strong reviews of your products and/or services on:
Google My Business (GMB)
Apple Maps
Bing Maps
com (for contractors)
com (for those in the health and medical field)
Third party websites (like Yelp)
Encourage customers to write reviews about your business, especially when you went above-and-beyond to gain their satisfaction. One negative review has a tenfold impact on your business. That means you need ten positive reviews to negate the one. Potential clients are looking at reviews, case studies, and written and video testimonials to determine if they want to trust you or purchase your product/service.
Also, you have the opportunity to respond to reviews. Thank people for every positive review. Responding to negative reviews is also valuable. Be professional and use phrasing like, "We take our service/product offerings very seriously; please contact us directly so we may resolve your issue."  By responding you can determine the source of a negative review, get to the bottom of it, and hopefully improve the situation. Be proactive and you'll be viewed positively online.
Create Video Content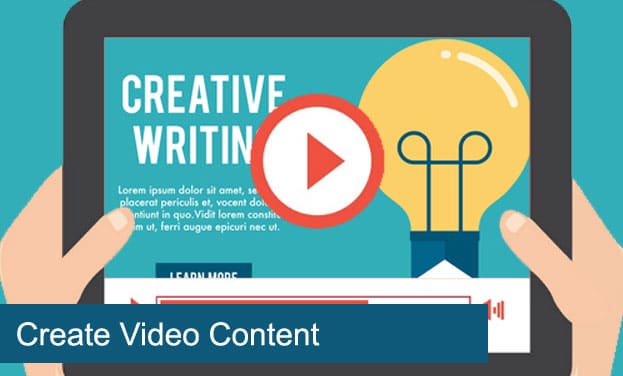 Blog content doesn't always have to be written. People view how-to videos on YouTube; they listen to podcasts on the way to work; they learn about things by watching vlogs (video blogs). You can repurpose content to reach a wider audience through different mediums.
One of the biggest search terms is "How to…" So, no matter your industry, think of questions someone might ask about your business, such as:
How do I take care of my teeth? (dentists)
How do I find a good lawyer? (legal experts)
How do I prune my tree? (tree service)
Etc.
By offering the answers to these kinds of questions regarding your industry, you build your reputation, and, eventually, your revenue and sales. If you have time, creating a video blog is a great way to do this.
Branding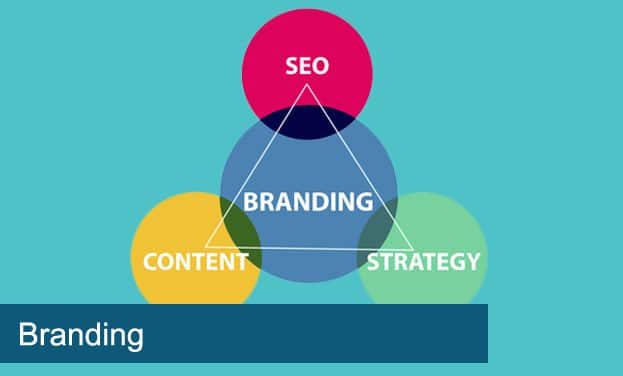 Your business all about reputation and brand awareness in the marketplace. If you someday sell your business, you are selling that brand. When you have vehicles on the road, brand them with your logo and name to spread awareness. If you are a service provider and work on someone's home or business, ask them to post a sign or sticker to show others you helped them. You are building your brand for today, and for down the road.
Google also looks at brands. The more consistent your branding is across different avenues, including website citations, guest blogs, video, emails, newsletters, etc., the higher your credibility and ranking will be. Focus on your brand, rather than keywords. Promoting brands has high impact in domain authority and a strong correlation to the search engine algorithm used by Google and others. All these efforts help build your brand both in the public eye and online.
Stay on Top of Trends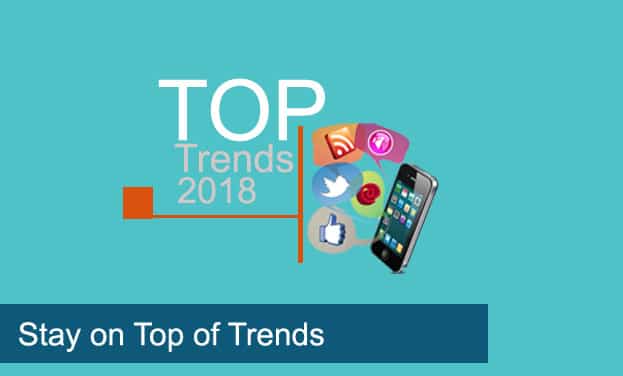 Be on the lookout for new innovations and trends in your market, your business, and your industry. Your customers will appreciate you for bringing the latest services and technology to them, in order to solve their problems. Digital marketing requires research so you can dominate.
If you're in the search engine optimization world, it is imperative you follow the influencers. You can seek out information by subscribing to Search Engine Land, SEM Rush, Moz, BrightLocal, Search Engine World and reading their websites. It's a given that you must stay on top of the constant changes Google is making to its algorithm. Keep current.
Hopefully, these tips will help you grow your business. Local SEO Search, Inc. is based in Toronto and we are here to assist with keeping you on top of the online world. No matter who you choose to help with your search engine optimization, make sure they know the latest advances in the industry and have the skills to get the job done right.
Once upon a time, websites could be built and left alone they'd still rank on Google and other search engines. Those days are long gone. The effort that must now be made is too sophisticated, and there's too much going on for the average business owner to follow and handle website maintenance and SEO on their own. What you need is a full-service agency to handle the work for you.
Call on a reliable team to manage your website and keep you highly ranked online. So many business owners rely on a friend, a family member, or an unskilled person to manage their site, only to discover they don't have time to make the necessary changes; they don't return phone calls; they never get the work done.
We'll stay on top of the continual changes for you. Our full team can do the research, the writing, the blogging; we establish your citations, assist with reputation management, and help get you the necessary reviews.Call Local SEO Search today: (416) 888-8756.
Related Posts