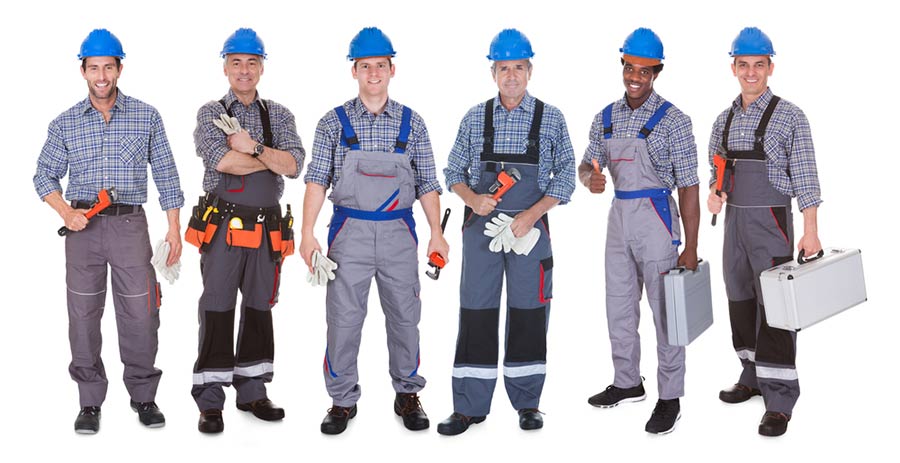 Your home's plumbing consists of a complex system of pipes and fixtures that provide clean water, safe disposal of waste, and more. The average cost per hour for a plumber ranges from $45 to $150 per hour depending on the job, time and location. Travel fees and overtime rates are also taken into account.
Knowing your plumber's credentials, expertise, and payment information is vital before starting a project. Yelp, Home Stars, and Google My Business are reliable sources of client ratings and reviews for plumbers in Toronto.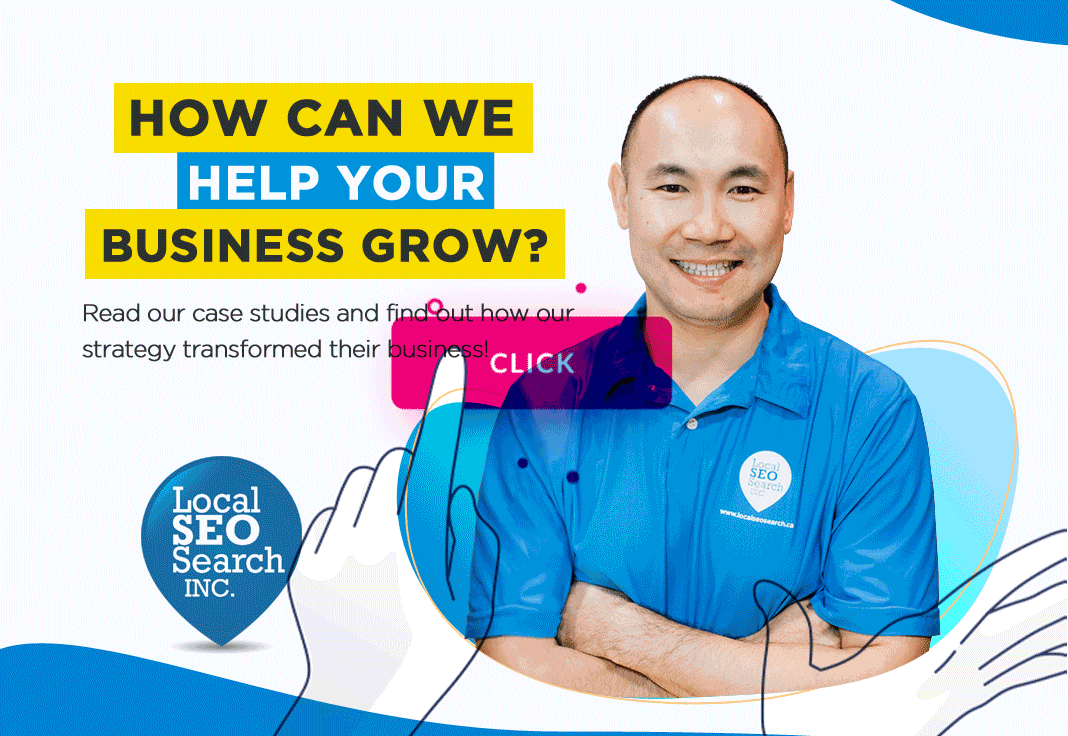 Local SEO Search, Inc. ranked 10 plumbing companies serving the Greater Toronto Area in 2018, based on customer online reviews, customer ratings and comments.

Tops the list with a 5.0 Star Rating on Google and 10 reviews. It also enjoys a 98% "Star Score" on Home Stars with 10/10 for its 13 reviews. This company specializes in general plumbing repair, blocked drains, sewer backup, and flood protection.
I would like to thank Jason and his Team for completing the job with quality, professionalism and ontime! We had previously hired a company who gave us a quote of almost double the price and started the job on a really bad start, we switched to Drain King who gave us an amazing price with no shortcuts on the work produced. Very happy with everything and would definitely recommend this company to family and friends. Great people to work with. — Lauren G.
Very professional, on time, and diligent! The work was well done and they were clean and efficient. Would definitely recommend to a friend. — Lo I.

has been in business for 25 years and earned a 4.8 Star Rating on Google with 110 reviews. Home Stars rated this company 97% with 257 reviews. It also has 11 reviews on yelp.ca with a 5-Star rating. Hoerner Heating & Plumbing specializes in:
heating and boiler installation/servicing
water heaters
backwater valves
water filters
sump pump installation
drains and sewers
backflow preventers
toilet fixes
faucet repair and replacement
This company alleviated the stress and anxiety that comes with sorting out your home's plumbing issues. I had a backed up sewer drain in the basement and a clogged kitchen pipe that I first thought was a bad leak. Calvin explained everything he was doing as he went along in terms I could understand. He listened well to hear what the problems were and provided an honest assessment. Thanks so much for the great service! — Ellen S., Vancouver, BC
If only all trades were this professional. Price was fair, diagnosis was quick, and services provided expertly completed. Very highly recommended, and will think of them first for any future plumbing work. An A+ experience from start to finish. — E.M., Toronto, ON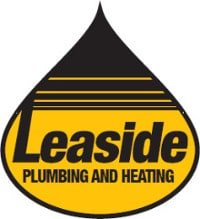 has 4.8 Stars on Google (with 53 reviews). Home Stars gave this company a 91% rating for its 75 reviews and it has a 5-Star rating on yelp.ca (5 reviews). In business for 34 years, Leaside Plumbing & Heating Limited offers emergency and general plumbing services, waterproofing, heating systems, and natural gas line services.
We have used Leaside Plumbing many times and found them to be professional, prompt and fair. During a recent Toronto ice and rain storm we were without power. and therefore without use of our sump pump. Our backup battery sump pump also stopped working as the battery was finished. We were desperate for help as the sump was about to overflow and flood the basement. Tom sent over Dillon within an hour of calling at a time when we are sure he was very busy. Dillon had the problem fixed promptly and to our 100% satisfaction. Thanks to Tom and Dillon. We would recommend Leaside Plumbing to anyone who needs their service." — Pat and Harry Byrd
I called them for an emergency leaky shower and the came within an hour. They quickly found and fixed the issue on the same day! It's been 3 weeks and no leaks. These are the guys to call if you're looking for quality work and service." — Mike Montazer

is the plumbing company with the most online reviews posted. 1888 reviews on Home Stars puts it at a 92% Star rating. The company is rated 4.7 Stars on Google (with 116 reviews) and 2.5 Stars on yelp.ca with three reviews. Waterworks Plumbing & Drains offers:
basement waterproofing
emergency plumbing
drain repair
boiler/water heater servicing
sewer line repair
bathroom/toilet repair
water filtration systems
commercial plumbing
I have dealt with two different plumbers from this company and I would say that their service is constantly friendly, timely and very very good. I have particularly been impressed at how service oriented they are. They have been able to come quickly when I called, made sure that I was happy with the service before they left, and came back quickly (and at no cost) when I had a small problem that needed to be fixed. In general I have found my plumbers and will not call anyone else from now on. I am very very happy with this company and would highly recommend." — Fiona, Toronto, ON
I met the proprietor of this fine establishment in a coffee shop (the fabulous 3sk Cafe on Eglinton and Allen Road). I was newly renting a house which had a broken kitchen faucet head. We briefly discussed it, and before I knew it, he had gone to his truck to give me a universal faucet head that I could easily use to replace the one in my new house. When I got home and had questions about the doing the replacement properly, he was more than happy to oblige. There is a lot of heart and soul in this business – something that you don't get at other places. I would highly recommend WaterWorks Plumbing and Drains Inc. for ANY of your plumbing needs." — Shalom Steinberg

has a long service history. Established in 1924, this company proclaims three generations of owners. 14 reviews on Google give it a 4.6 Star average and it stands at 94% with 41 reviews on Home Stars. Two reviews on yelp.ca earned 5-Star ratings. Lampert Plumbing offers emergency plumbing, bathroom/toilet servicing and kitchen sink repair.
We brought in Lampert Plumbing to do a miscellaneous list of plumbing work. They discovered some issues with pre-existing work (from another contractor) and were able to trouble-shoot the issues and tidy up the old plumbing mess! We have an older, historical home and wanted everything working properly. Lampert's staff were efficient, showed up when they said they would, were tidy and did excellent work. They removed a bidet from our bathroom, installed a new kitchen faucet, resolved the water hammer issue with our washing machine and cleaned up some valve issues in our basement. I highly recommend Lampert Plumbing." — Sheila Taylor
We have had Lampert Plumbing in our house several times over the years and most recently they fixed a number of issues just this week. They came within 24 hours of our call and fixed everything to our satisfaction. The plumber they sent was experienced and courteous and explained everything that was needed. He was not able to fix an issue we had with a pipe in the basement but recommended a partner company that was then on site the same day. I know they have been around a long time, my dad used them as plumbers for years, and it's clear they have good service and good knowledge that's why they are still around! Thanks Lampert Plumbing." — Rick S., Toronto, ON

GTA Restoration has 29 reviews on Google with 4.8 Star rating while their site at 100 City Centre Drive in Mississauga has 11 perfect reviews on Google. GTA Restoration specializes in:
fire and water damage restoration
mould removal
waterproofing
emergency plumbing
carpet restoration
Renovation and remodelling
general contracting
In the middle of the night this company is reliable! they came at 2am in the morning and took care my leaking toilet." — Lesa Smith
I had a pipe burst behind a wall & the water pressure was low and water leaked to the bottom floor causing a good amount of damage. I called this company who did a complete clean up. They opened up the ceiling and walls, dried the insides and did air quality samples to make sure there was no mold. All work was done very professionally." — Michelle Pika
has 20 years of experience under its belt. Four reviews on Google give it a 5-Star rating. On Home Stars it is rated at 97%, with 18 reviews. Water Guard Plumbing specializes in water line servicing, drain line servicing, waterproofing, and commercial plumbing.
Highly recommend this company!. From the moment they came to quote, they were honest and reliable. They were professional and friendly the entire time the job was being done. I'm so incredibly happy with their craftsmanship and the time they took to ensure the job was done right the first time. They did not try to rush to get the job done, they took time and patience and completed everything for me in 1 day. If you need any plumbing done, this is definitely the company to get the job done right." — Jenn Brasher
I had a great experience working with Water Guard Plumbing. During the free estimate they explained the problem in simple terms and provided a competitive quote. On the day of the job, the team showed up on time and took great care to prep my home to not be impacted by what was going to be a dirty job. The old pipe was replaced, newer shoddy plumbing fixed, and pipes covered up again. Great customer service and on the budget." — Mark Elliott

has set the standard for courteous and professional service and embraces new technology, reflecting their expertise in plumbing and drain service. This excellent team has earned a 5 Star rating on Google with 2 reviews and rated 92% on Home Stars with 12 reviews. A Alert Drain provides a number of services, including:
drainage services
emergency plumbing
waterproofing
backwater valves
backflow preventers
10 years ago we had several companies tell us we needed an immediate sewer line replacement. As for most, it was unexpected and we could not gather the funds. We called A Alert Drain for an estimate and they sent Dwayne who recommended a camera inspection for a second opinion. Dwayne showed us the camera and recommended we snake the roots out. We did, Dwayne, then re camera the drain and made a video tape, he suggested we check it in one year and compare the tape to determine the severity of root growth. We trusted Dwayne and followed his recommendation. The next year Dwayne returned and the camera revealed our problem was not so urgent but we should budget for future repairs 9 years later we experienced another back up and immediately called A Alert. Much to our surprise Dwayne was still available. Upon his return he professionally diagnosed the problem and the repair was now needed. We had prepared financially thanks to our friend Dwayne. The problem was fixed properly, cost efficiently and with surprisingly clean workmanship. We will never call any other plumber. — Jessica in Mississauga
Fred and Keegan provided amazing service. They came within a hour of our call to the company, performed professional work, took great care to keep our home clean during and after the job, and followed up with us the next day to be sure all was working well. It is refreshing to deal with a service organization that is sensitive to customer needs and is a joy to work with. We have used their services in the past, and they were top of mind when we needed help this time around. We highly recommend A Alert Drain Ltd. for any plumbing needs." — Richard Jones from Richmond Hill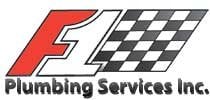 has a strong following on yelp.ca. With 36 reviews, it has a 5-Star rating. Home Stars gave it 69% for 5 reviews. Here is a snapshot of its positive reviews:
Finding a plumbing contractor is hard. Finding a GOOD plumber is next to impossible, until I found Daniel. He was right there for a very reasonable quote to add some hot and cold water as well as the drains for my mud room project. All done in 2 days and right on the budget." — Michael F., Mississauga, ON
Had a clog in the kitchen that I didnt have the tools or the aptitude to fix so I called in Daniel since he seems to be well sought out on yelp. Even with me being silly and feeling like I inconvenienced him a few times he was still very professional, polite and friendly! He does a quick job and very skilled at what he does. I would be definitely keeping his card around for any renovations or plumbing issues in the future." — Lara A., Toronto, ON
These reviews provide insights on Toronto area plumbers you can trust. We hope this list saves time when you're searching for a reputable, licensed plumber to fix your broken pipe or an overflowing toilet. Customer perception can make or break even the most tenured of plumbers, and online reviews count. Call Local SEO Search, Inc. for advice on improving your brand reputation on Google, Home Stars, and Yelp: (416) 888-8756.
Related Posts