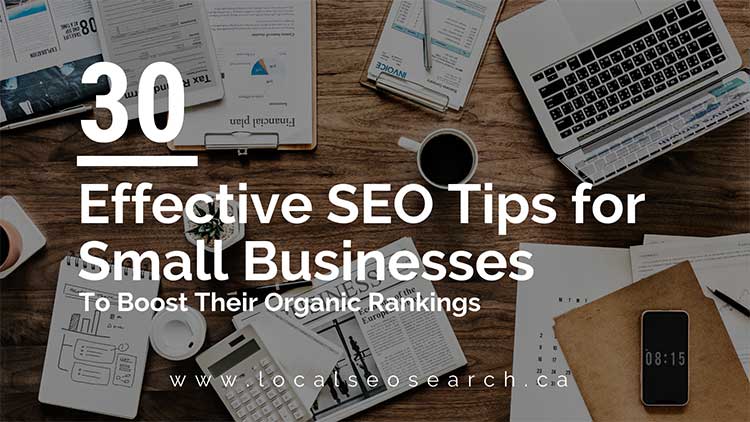 Search Engine Optimization is one of the most effective strategies to improve traffic to a small business' website. By boosting their organic ranking, small businesses can find themselves on greater — or equal — footing with larger competitors.
SEO helps potential customers find your website in search engine results when they "Google" using related keywords. If you don't have those keywords on your site, you are missing out on a lot of potential sales. It's essential that today's small (and medium-sized) businesses take SEO seriously.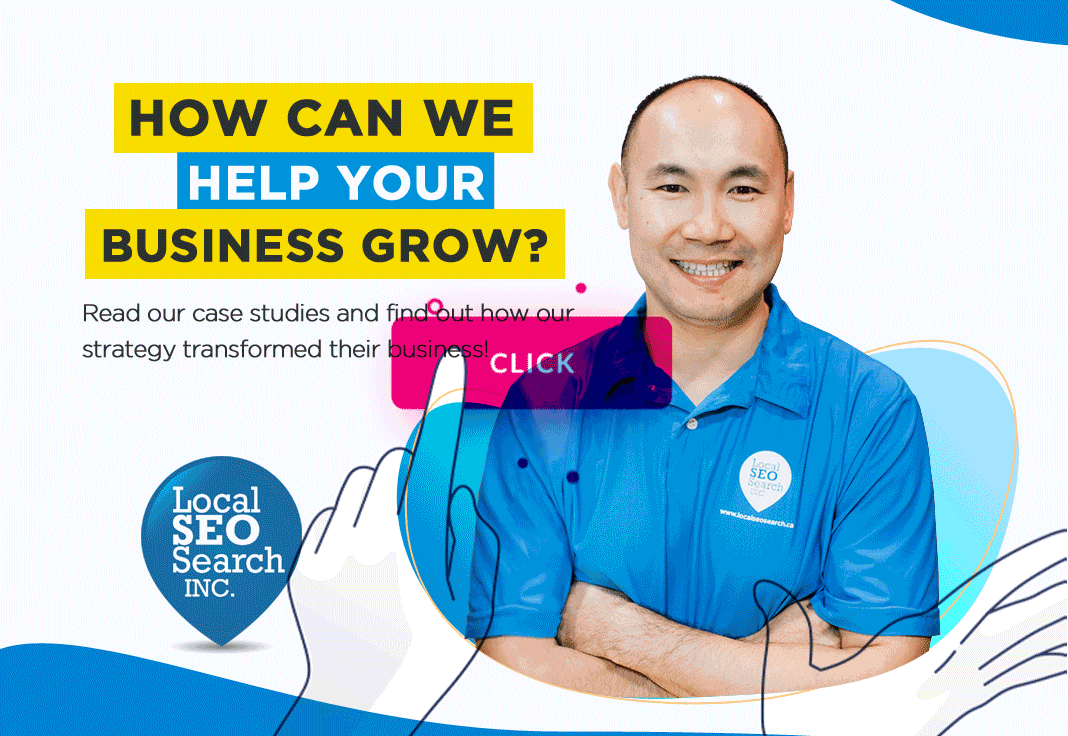 This post will provide you with 30 of the most effective search engine optimization tips for small businesses to use. The tips are in three categories:
How to improve your website (On-Page SEO Optimization)
Why content marketing counts (Promoting your content)
Other ways small businesses can promote themselves online
What can you do with your website?

Fix your Meta Elements
As you start your SEO campaign, make sure that your meta elements are optimized. The HTML title tag explains on search engines' web crawlers what your page is all about, associating your site with the relevant searches.
Unique title tags for each URL can also help your site avoid duplication issues. By writing title tags, you help search engine users understand your page just from the search results alone.
Furthermore, make proper use of H1 tags. They should refer to the most important content on any given page, again telling web crawlers what each page contains.
Among the many SEO efforts that websites can implement, these meta elements usually get less attention because they're considered too basic among many webmasters. Fixing these elements could go a long way toward being "visible on search" and getting those click-throughs going to your website.
Conduct keyword research about your product
Since SEO is about helping your site become searchable (i.e. found) through related keywords, researching for the right keyword is an important step to take. In fact, all your digital marketing efforts will centralize at least somewhat on keywords so it is vital that you focus on specific ones.
Today it is important that you make use of longer keywords (phrases) which help you be searchable for more specific queries. Research shows that despite drawing less traffic, "long-tail keywords" have more conversion potential. Longer keywords help provide better context, inviting more quality traffic that are more likely to push through with a purchase, compared to simpler keywords that may pull in traffic from less relevant searches.
You can use keyword tools on the Internet (such as Google's Keyword Planner through adwords) to glimpse how people search for particular products. You can also try paid tools like Semrush and Ahrefs. These tools give you more than just a traffic estimate; they can also provide valuable insights on:
related searches
search volume
geo location
competition score
list competing websites for a particular keyword search
and many more aspects.
Avoid thin content pages
Thin content pages refer to those with low word count, ones that have been lifted from another source, or are simply low-quality. Search engines such as Google find little to no value for thin content. Small businesses must make an effort to produce substantial, useful content. Some of the ways to achieve this are:
Ensure that your content is free from grammatical and punctuation errors
Give detailed explanations in detail, helping reader comprehension
Rewrite or replace existing content that you believe to be thin
Avoid duplicates
Websites that are heavy with duplicated content will find themselves struggling in the rankings. Search engines penalize those who embrace this practice. Google prioritizes sites that provide value to users, so original content is essential. Avoid republishing or plagiarizing content from external sources; it's counterproductive. Take the challenge of producing original content and reap the rewards.
Produce comprehensive blog posts
Given that content should be original and substantial, make it a habit of producing comprehensive blog posts on a regular basis These long, detailed posts are effective tools in boosting your SEO. Talk about topics that are related to your business and community, and write quality content that is worth the read. Doing this will boost your rankings, and drives quality traffic to your site.
Aim to be a valuable resource of information regarding topics that matter to your business and local customers. Your small business will definitely earn clients who trust your brand and offerings.
Google wants substantive, authoritative content that covers different subtopics. With the growing popularity of voice search, comprehensive content can rank well on long-tail keyword searches.
Make your website "mobile-responsive"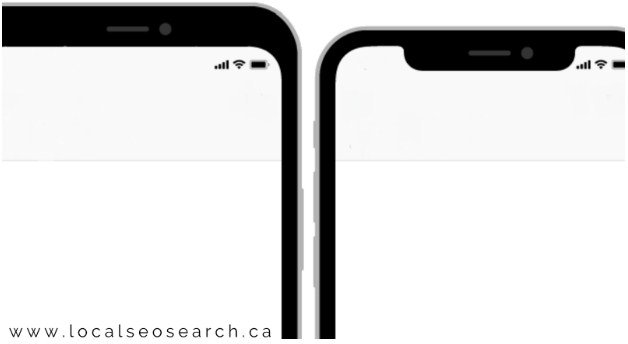 Search engines pay a lot of attention to importance to mobile use, as more and more people are using handheld devices for their searching activities. With this in mind, sites must be optimized for mobile. Create or change to a responsive web design so that your pages can be viewed and function properly on any device. Remember, ranking depends largely on mobile optimization with the help of "mobile-first index." This is a crucial SEO step.
Give your website a sitemap
Search engines primarily use web crawlers to analyze sites for ranking purposes. Web crawlers are programs that scan websites and identify a site's compliance with various established ranking guides.
To help these web crawlers cover your site easily, have an XML sitemap on your page. When you create this, web crawlers can easily get to key pages on your site, helping it be properly evaluated. When you're optimizing all your pages, this factor works in your favour.
Improving your website's accessibility is very important for both users and search engines. Do not forget to submit your sitemap using the Google Search Console. This allows Google to crawl your site easily and gives their "bots" direction.
Consider using HTTPS when customers submit information
Security is one of the most important aspects of modern-day website management, given recent cyber breaches. If you are obtaining sensitive information from your customers (e.g. personal and financial details), you must implement tight security measures on your site. Add the Secured Sockets Layer (SSL) to change the traditional HTTP address to HTTPS. This encrypts the connection between your site and your customers, preventing others from stealing vital information and data.
There are several other security measures that you should implement to protect your site and everyone using it.
Page loading speed should be 2-3 seconds (or faster)
Websites are expected to load completely within three seconds. Any slower than that, and you'll get  high "bounce rates" (the number of users who leave the site immediately). A high bounce rate is a negative signal for search engines. Mitigate this response by improving page load speed throughout your site.
Pages are scanned for a limited amount of time by readers. If one page loads slowly, there are fewer pages that web crawlers can run through, which leads to a low evaluation from the search engines.
In order to improve speed, try to:
utilize a content delivery network
make use of caching
and compress your codes.
Upload exact size images to your site
Slow loading is often caused by a need to adjust the size of images on your site. This can be avoided by using exact sizes for those uploaded images. However, there is some merit to choosing  flexible sizes — so long as you take into account responsiveness to various sizes and make adjustments elsewhere. An SEO expert can guide you through these nuances.
Use ALT tags on images
Textual content is not the only thing that should be optimized – visual content should, too. In order to do that, you will need to make use of ALT tags on your images, and provide descriptions that can relate those images to your page or text. This way, web crawlers can "read" your images. This aids you in getting a higher ranking from search engines' web crawlers.
Make internal linking a habit
Link your pages to other related pages on your site. This effort  increases the value of the linked page, especially when the page has been linked on several places throughout your site. In order to perfect this technique, make certain that your pages carry content that is worth linking to, and think of creative ways to drive your visitors to those links.
Check if your important pages are indexed
When a search is done, the entirety of the World Wide Web is not scanned – only indexed pages on the web are. If your pages aren't indexed, the results page becomes a disaster. Without indexing, your site won't appear on the search engine results pages (SERP), negating all your hard work on your website.
Create an FAQ page
A helpful form of content on your site is the frequently asked questions (FAQ) page. When users search, they usually type as how they would normally speak. This is called "natural language." FAQs are usually formatted in a question-and-answer format, which reflects the natural form of a customer or potential client's inquiry. Match your FAQ page with keywords and it will serve as a great SEO strategy that can definitely improve your online visibility.
Add "breadcrumbs" to your site
Breadcrumbs refer to the number of pages that user went through to get to a specific, desired page. For example, to get to the men's watches page for an online store, one would likely have to go to "Men," then to "Men's Accessories," then to "Men's Watches."
This type of trail is usually presented on top of a page, which will enable users to go back one or two level higher — easing navigation rather than having to go back to the first page. To continue the metaphor, if potential customers needed "Men's Shoes," and users had to go back to the "Men" category – it could be painstaking to do so, causing them to bounce.
Instead, users click on Men's Accessories, then Men's Shoes. This increases efficiency, boosts user experience, and improves your ranking in the process.
Use an SEO-friendly URL
Your pages' URLs should also be optimized to help them be easier to recognized (rather than having random alphanumeric figures there). Doing so also helps your pages be searchable. As a best practice, uniquely define the URL for each of your pages, and that name should be relevant to what the page is about.
Better Conversion and Tracking

Implement Calls-to-Action
Calls-to-action (CTAs) are very important for your site. They are persuasive statements on what the users should do next, after reading a page. Your CTA, of course, is an example of what you want your users to do for you (e.g. book your services, send an inquiry, make a purchase).
However, there is an art to the CTA. Sound too pushy and you might turn off your readers/visitors, making your CTA counterproductive. On the other hand, crafting a naturally persuasive CTA can help guide your users to a desired action.
Also make sure that your CTA buttons are placed in key areas of your site, and they are noticeable. If your CTA buttons are not visible, then are not of any use. Choose colors that contrast with your site's background colour.
Track with Google Analytics
There are many tools that can help you with your quest to improve your search engine rankings, and some of them are free. Google provides tools like "Google Analytics," which provides the ability to analyze your website's traffic. It can also reveal the effectiveness of your campaigns. You can then determine how to improve your site and your strategies so that you can continue to increase traffic and conversions.
Set up Google Search Console
Google also offers another service that can be of help that helps you keep track of your presence in Google Search results. Google Search Console basically gives you an idea of how your optimization efforts are paying off. It also lets you see your site in the way that others see it, providing a different point of view. This provides a holistic view of your site, and you can then craft new strategies to improve.
Analytics are a teaching tool
There are also other important analytics to perform in order to provide actionable insights regarding your site. Conduct these analyses:
Your site's performance on mobile
Your site's performance on traffic acquisition
Your content's performance
Your own key performance indicators
Indeed, analytics take time and effort. However, the insights you gain can help you make the right decisions for your site — and for your business. Invest your time and resources on the right analytics tools.
Promoting your website

Create a content calendar
To help you have a constant flow of valuable content, keep a content calendar. Early in the year, brainstorm all of the topics you may want to write about, and schedule that content creation throughout the year. Of course, there should be room for special topics that may pop out, but it is best to have a guide on what content to create each twelve-month period.
Audit your website backlinks, remove bad links
Making use of backlinks remains an effective SEO strategy, and helps drive a lot of targeted traffic to your website. However, you should make it habit to regularly audit your backlinks to ensure that you keep only high-quality ones. This can also save you from being dragged down by negative SEO.
After having audited your backlinks, clean away bad links. Make it a habit to do backlink cleanups on a regular basis to minimize risk and increase your SEO success.
Get your local SEO working
When you conduct SEO, it is a good practice to localize it for maximum effectiveness. Search engines understand that local content provides more relevant results to users, especially for small and local businesses. Provide some form of geographical identifiers (e.g. keywords) in your content.
Also, make sure that you have presence on business directories and listings in order to have truly effective local SEO.
Use your comprehensive content as link bait
Link bait refers to high quality content that can attract links. They key is to having worthy content that can deliver good results to those who wish to link to it. One of best forms of link bait content are:
Detailed infographics
Interactive content
Exclusive, original content that only you can produce.
This step can be challenging, but it if you are able to produce links to your pages, expect huge traffic to be driven to your site.
Guest post on relevant blogs
Another common practice for promoting a brand is guest posting. As a small business, it's a worthwhile investment to post on blogs that are related to your brand.  You will be able to reach your target audience, and at the same time you can expand your brand's network and growth.
Claim unlinked mentions
There are numerous opportunities for your brand to be mentioned online, and a lot of them may not be linked to your site. This minimizes those mentions' ability to drive traffic to your site. Instead, craft strategic ways to link your site in these mentions  — reach out to the owner of the site, and ask that your site be linked in the mention.
Ask for reviews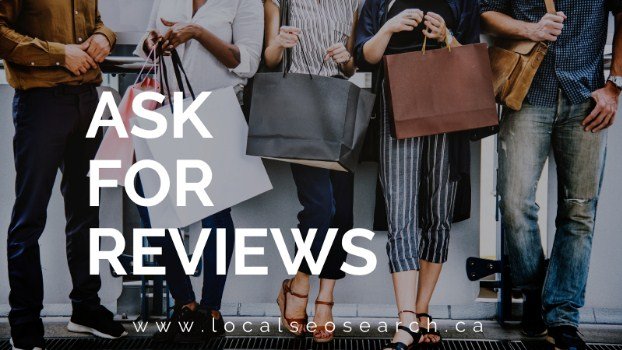 You should also enable your users to speak out. Reviews are growing as an important marketing strategy. Consumers are more likely to believe the first-hand experience of fellow users, and featuring their comments and testimonials on your site will help your brand become more trustworthy.
Featuring positive feedback from your customers on your site is a given. However, there may be times that you will receive negative feedback. Don't ignore it; as a responsible business owner, you should just curate your feedback. Instead, show your other customers how you deal with and solve a problem. Visitors who are on the fence might convert into a purchase when they see your respect for the client.
Manage your Online Reputation
With social media, blogs, and review sites, your business' image will definitely be "out there." At the same time, you have a responsibility to manage your online reputation.
Your brand's image is important. If the public perceives that your brand is not a good one, they are less likely to do business with you. Do your best to build a good brand associated with positivity and excellence. There may be challenges for your brand's reputation, especially as you grow. Make sure to face these head on, and work to recover from any mistakes.
Give Back
Helping the community is a great business strategy. Corporate social responsibility is often mandated, but how you do it is not. Craft activities that truly help push a positive brand image. The key to this is to embrace how important giving back is, and how it will increase your local presence. For the best results, host activities that are related to your brand, or promote your company values.
Boost your Ranking with these 30 Tips
With a highly-competitive online arena, standing out from the crowd is incredibly challenging – especially for small businesses with limited resources. However, not every aspect of SEO costs money, and there are ways on how you can boost your brand awareness organically. With a little strategy, you can definitely help your small business grow.
Related Posts