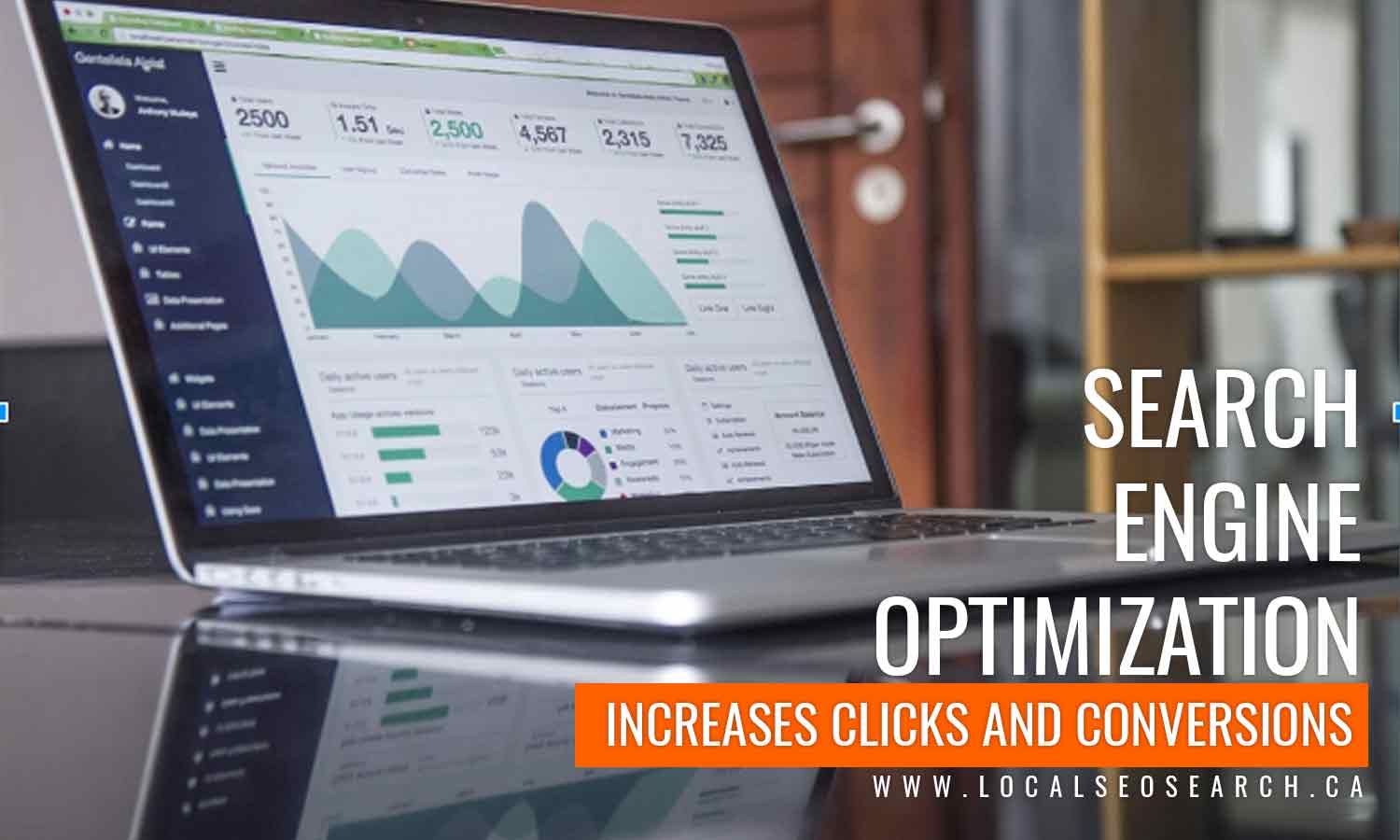 As a business owner, you may be weary of hearing "SEO this" and "SEO that." Is search engine optimization really that big of a deal? Yes, it is, and that's good news! It means there are plenty of ways you can use SEO to improve your business and boost your revenue. Of course, deciding to implement some SEO for your business and knowing how to do it in a successful way are two different things.
If your business could use an extra boost, here's what you need to know about SEO and professional SEO services.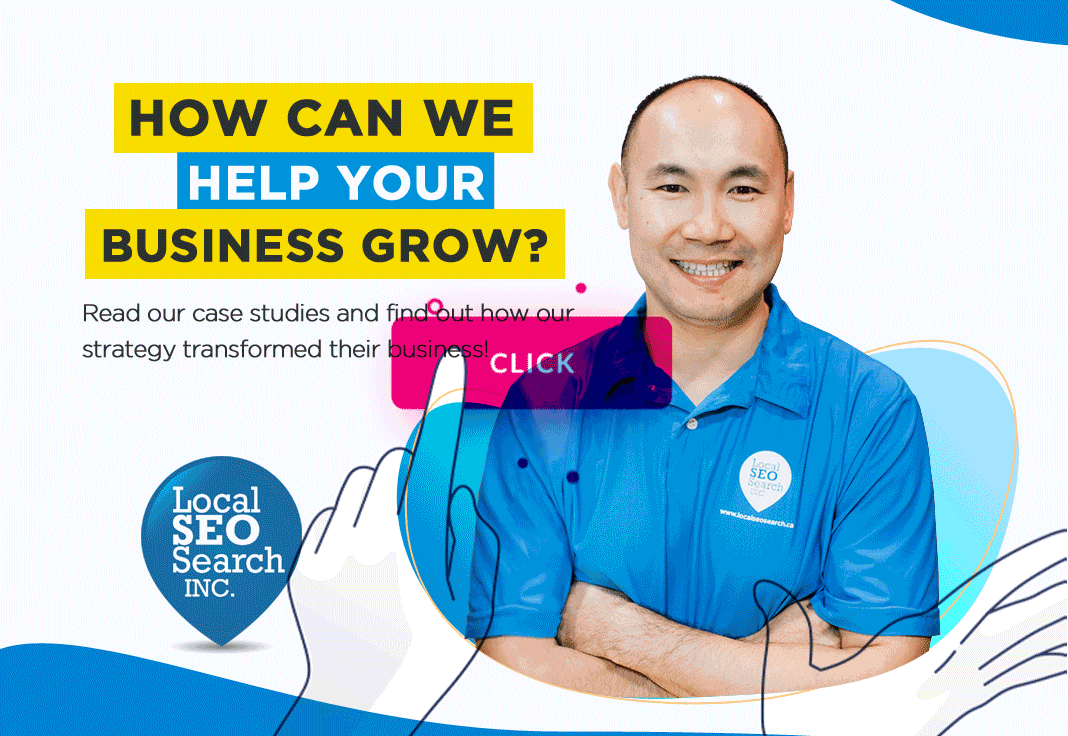 What is SEO?
As you might know, "SEO" stands for search engine optimization. It's a collection of strategies you use so that your business' website appears toward the top of the search results when potential customers search for a relevant term.
If you've ever wondered how Google decides which restaurants to list first when you search for "Toronto restaurant," SEO is your answer. How can you "optimize" your site, you ask? It all comes down to knowing what search engines are looking for. Every time someone does a search, the search engine's goal is to show them the most helpful and relevant information. The goal of SEO is to convince the search engines that your content is relevant and reliable.
As we mentioned, SEO is a collection of practices rather than a single uniform procedure. Your SEO strategy might include link-building, integrating keywords into your content, optimizing your back-end meta tags, and more. On top of being a complex field, SEO is also an ongoing process. That's why so many successful businesses hire a Toronto SEO expert to help them achieve and maintain great results.

How Does SEO Help Increase Revenue?
Where you appear in search results is a crucial factor in your business' success. In fact, organic search accounts for 51% of the traffic to business' websites. Only strong SEO practices can put you on the first page of those all-important search results. When people do web searches, most won't look past the first two or three pages of search results at most. If you're not there, you've lost an opportunity to pull in traffic and make a sale.
As an added bonus, strong SEO creates an ongoing cycle. A high position in search engine results pages, or SERPs, drives traffic to your site. When search engines are conducting future searches, high traffic rates tell them that your site has good information to offer. That improves from SERP ranking even more.
Of course, it's not just about getting as much traffic as possible. If you play your SEO cards right, the traffic you get will be more qualified too. You'll get users who actually want the services you have to offer, leading to a higher conversion rate.
Why Do You Need an SEO Expert?
One of the biggest myths about SEO is that it's an easy, DIY job. But there's a reason you get so many results when you search "SEO Toronto." It's because successful SEO is an art and a science rolled into one, and it's not easy to master.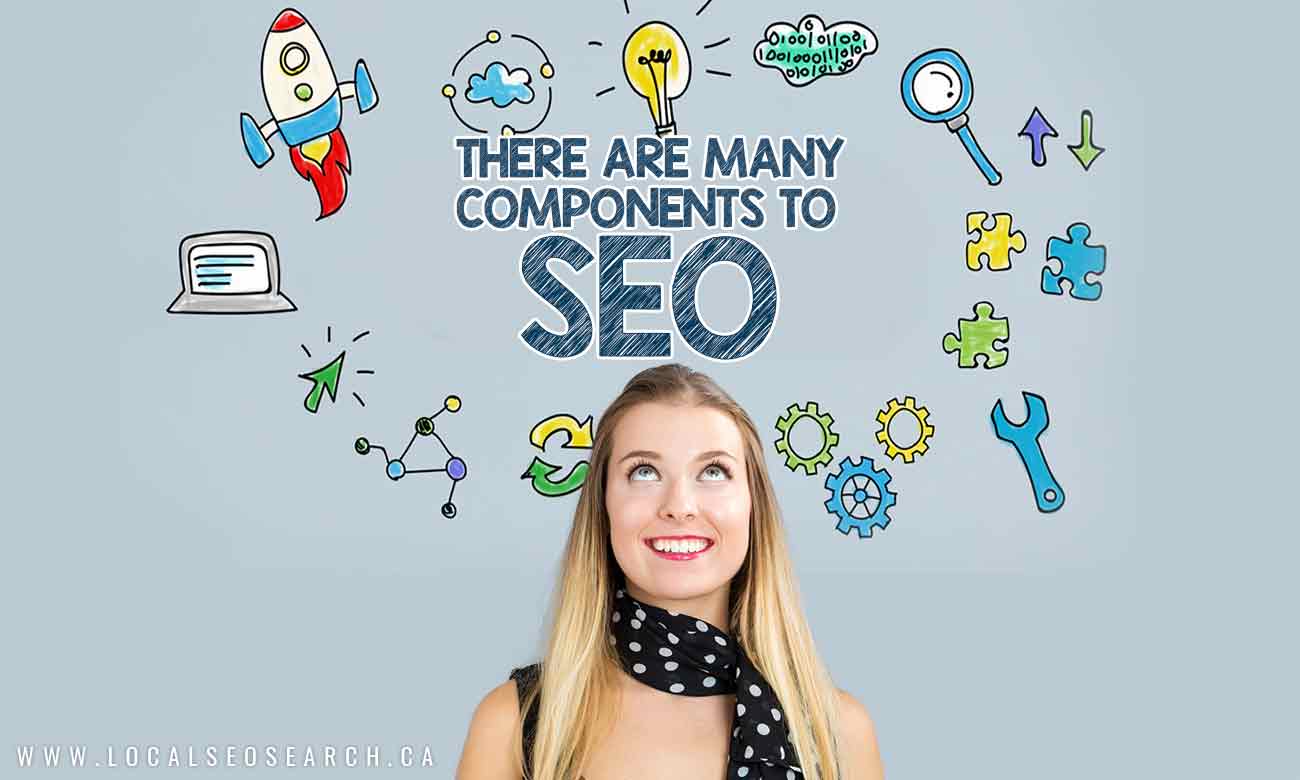 In particular, here's a closer look at what an SEO company in Toronto can do for you:
Identifying Holes
Every good SEO strategy starts by evaluating what you already have. An SEO expert can look through your site and your metrics to determine where you're falling short.
Keep in mind that you can't identify all your SEO gaps by looking at your site alone. It's also a matter of off-site metrics like the number of other sites that include links to your site. An expert SEO agency will know where to start.
Keyword Research
Much of SEO boils down to how and where to include keywords in your web content. Before you can do that, though, you need to figure out the best keywords to target. If you're a clothing store, how do you know if you should focus on "fashion boutique" or "clothing retailer"? What about "women's blouses" compared to "women's tops"?
The right SEO company in Toronto has the knowledge and tools to research the keywords related to your business. They can identify the best ones to target in your SEO strategies.
Avoid "Black Hat" Tactics
As you might expect, people have developed ways to trick search engines into thinking their content is more relevant than it really is. They might have hidden text on their pages that includes popular keywords, for instance. These deceptive practices are known as black hat SEO. Not only are the techniques unethical, but they'll hurt you in the long run. Search engines know these tactics and will rank your site far lower if you try them. An SEO expert can keep you from falling into this by accident.
Build Backlinks
As we mentioned above, one factor in your SEO is your number of backlinks, or links to your site from other sites. Backlinks are among the most challenging aspects of SEO for business owners. SEO services in Toronto, though, have the expertise and the connections they need to get the job done.
Keep Up with Search Engine Changes
SEO boils down to knowing what search engines are looking for. The challenge is that their criteria changes on a regular basis. To be effective, search engines like Google update their software hundreds of times per year. Most of these changes are minor, but they add up to become major changes in the criteria they use to compile search results.
As a business owner, you don't have time to keep up with all these changes. An SEO agency in Toronto does.

Track Your Success
Every business' niche and target audience is unique. This means that SEO will always have a trial and error component. The only way that trial and error can work, though, is if you're tracking your success. An SEO expert knows what metrics to pull and how to read them in order to tweak your strategies as needed.
Is SEO the New Way of Marketing Products and Services?
This is a common question we hear, and the answer is, "yes and no." SEO isn't new. In fact, it's existed in some form since search engines first appeared. In a way, though, it's a "new way of marketing" because it's getting more and more important. Today, 85% of people use the internet to find businesses in their area.
On top of this, the web is flooded with more and more competitive sites every day. SEO is the only way to make it to the top of the pack by ranking high on SERPs. In that way, yes, SEO is "the new marketing." As important as other marketing strategies are, SEO is now a necessity that no business can afford to skip.

Who Is Your Target Audience for an SEO Campaign?
As with any marketing tactic, the first step to great SEO is defining your target audience. In a way, you have two audiences in your SEO: potential customers and search engines. Your ultimate goal is to get customers to find and click on your site. For instance, when you write your back-end page descriptions, consumers are the ones who will read it.
For the customer to even see that description, though, you need to convince the search engine that you're relevant. This requires you to know what they're looking for and what metrics make you look more reliable. That's where a great SEO agency can help.
Will SEO Double Your Revenue?
Every SEO strategy is as unique as the site you're optimizing. There's no hard-and-fast rule about how much of a revenue bump you'll see, but doubling your revenue is very possible. At the end of the day, your SEO success depends on many factors. It depends on the strategies you use and how well you use them. It depends on how much room for improvement your site has. It depends on how optimized your competitors' sites are.
Keep in mind, though, that if the top SEO agency in Canada brings traffic to your site, it needs to be designed in a way that will lead to conversions, or you won't see as many monetary results. You need both strong SEO and a strong web design to benefit the most.

Seeing SEO Services in Action
With all this talk about SEO marketing, sometimes it's hard to grasp it without seeing an example. We're here to deliver. Check out these examples of Toronto business' websites and how they could improve their SEO.
Ryan Roberts Real Estate
If you head to Google and search for "Toronto real estate agency," the first results you see are directory sites. Despite those directories' power, Ryan Roberts' site is on the first page.
As great as that first-page result is, though, there's something missing. Chances are that Google first showed you a map of Toronto, highlighting a few real estate agencies. Ryan Roberts isn't on that map, but his competitors are.
This tells us that Ryan hasn't created a Google Business profile or claimed a profile that Google created for him. Claiming or creating your business' profile is crucial for showing up in local customers' search results. It also helps your SEO overall because it tells Google that you're a legitimate business.
As we click through Ryan Roberts' website, there's another important piece he's missing. In his site's backend, we looked for keyword meta tags on several of his pages and didn't find them. This is a missed SEO opportunity, and it's a common one for businesses.
Albany Medical Clinic
Let's jump to the healthcare industry. If you Google "Toronto family doctor," you'll see Albany Medical Clinic on the first page. That's a good sign for their SEO, but there are still areas where they're lacking.
As you start to explore their website, you'll notice that not all of the links on their main menu lead to actual pages. Many of them add onto the URL in the address bar but don't actually go to a new page. Each of these non-pages is a missed opportunity to show up on search results.
When you do reach other pages on their site, you may notice that there aren't many internal links. This is a problem because it can contribute to a few important metrics that affect their SEO.
For one, poor linking can lead to a high bounce rate. In internet terms, a "bounce" occurs when a user visits only one page on your site before leaving. Internal links guide your readers to different pages they might enjoy, keeping that bounce rate low. It also leads them to spend more time on your site, which is another important metric.
Canoe Restaurant et Bar
Another industry we can check out is the restaurant and bar business. Remember those important Google Maps listings? That's where we find Canoe Restaurant et Bar. While they've nailed the Google Business profile, their site still has some points against it from an SEO perspective.
As you flip through the site, you'll see that the pages have very little text. The restaurant probably did this because they didn't want to scare away users with giant blocks of text. While that's a genuine concern, it does have some disadvantages. The less text you have, the less of an opportunity you have to include a variety of useful keywords.
On top of the keyword problem, the minimal copy doesn't leave enough room for a good number of internal links. If you try to cram in too many internal links that are too close together, search engines see your site as spam and lower your SERP rankings. The key is to find a happy medium. You don't want so little text that you can't use SEO best practices. You also don't want so much text that users leave out of boredom.
Finding the Right SEO Services for Your Business
SEO is one of those fields that everyone thinks is easy until they try it on their own.
Too many business owners spend countless hours trying to figure it out and optimize their own site. In the end, they lose more money in wasted time than they would have spent on hiring professional SEO services. Even with that, their results aren't as strong.
If you're ready to give your website the boost it needs, reach out to our Toronto SEO experts.
Related Posts