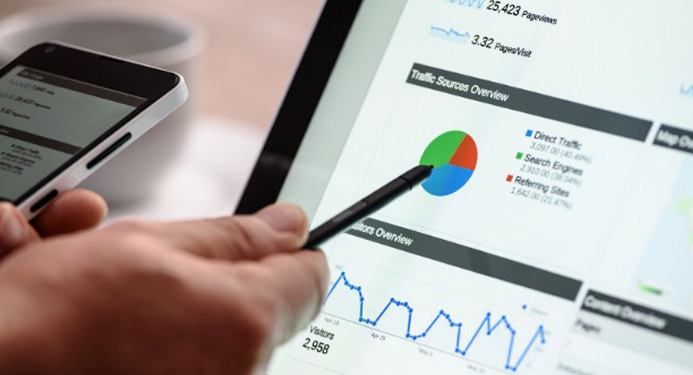 In search engine marketing, it's no secret that rankings are everything. It's a huge factor in how much traffic websites get and in turn, how many conversions they get. After all, the higher you rank in the search results page, the more likely it is for customers to find you.
This is why search engine optimization is an important part of digital marketing. It helps you get to the top ranks, allowing you to enjoy the majority of organic traffic. The bad news is that SEO can be complex, especially today that its landscape is always changing. However, it shouldn't be too hard once you learn the basics. Learn more about it and the best ways to optimize your website below.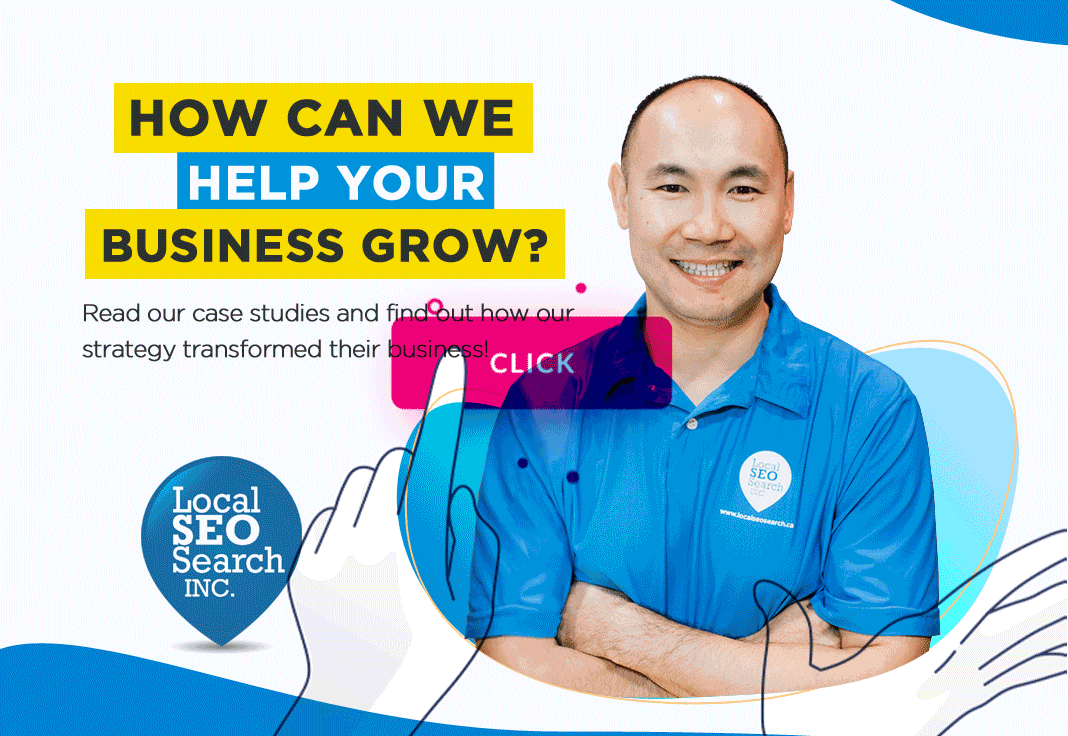 What is SEO?
SEO is the process of growing the visibility of your site in organic search results. The goal is for a web page to appear on the top results. This will then increase the chances of getting a higher click-through rate. When you do SEO, you're aiming to increase your organic traffic. This is the kind that flows into your website through a search, meaning you didn't pay for this traffic. You got this traffic through the search engine.
To be clear, let's discuss what is a search engine and why would you want to focus on it. A search engine is a software you use for searching information on the web. A great example is Google, wherein you input a keyword in the search box and then it will bring you results. As a user, you're more likely to click on the links on the first page of the results. You're also more likely to find what you're looking for there.
This is why websites do SEO – to be one of the top results. There are a lot of ways to optimize a website; we have technical SEO, on-site SEO, and off-site SEO. All of these work together to help bring you on the first page of the search engine results page (SERP).

How Do You Know if Your Website is SEO-Optimized?
If you haven't been paying attention to your website's SEO, you may have a bunch of SEO problems on your hands. To see how you can improve, you have to know the status of your website first. Use tools like SEMrush to get valuable data, such as the amount of your website's organic traffic.
Let's set this domain as an example. According to the latest data by SEMrush, Local SEO Search receives around 309 visits per month via organic search and 17 visits per month via paid search. It receives the majority of its organic keyword rankings from Canada, while the U.S. is at 33.94% as of this writing.
Traffic has gone up and down the past months, which can indicate the results of its SEO efforts. This is a good indicator if your SEO techniques are working or not. You can also see there how many keywords are in which position. In this case, around 9 keywords are in the top 3 positions. This tool also has other features that can tell the problems of your site's optimization. If in doubt, consult an expert to receive a personalized advice.
How to Optimize Your Website
A good search engine marketing strategy has a link with high conversion rates. If you rank higher, you get more traffic, which then drives up your sales. If that sounds good to you, keep reading to see how you can optimize your website for SEO.
1. Keyword Research and Quality Content
When a user visits your website, they expect to receive some answers to their questions. How do you offer that and how do you know their questions?
A solid keyword research is the backbone of any on-site SEO strategy. Everything starts here, where you have to find out which keywords will perform best for your site. Here, you'll consider not only the volume of searches for a keyword but also the competition over it.
Use tools like the Google Keyword Planner and SEMrush to create a list of keywords. These keywords are those related to your industry and services you're offering. For local SEO, you may add your location to the keywords to target local searchers.
You'll then use these keywords in all aspects of your SEO efforts going forward. However, make sure to go back to this list and re-evaluate once in a while. The trends change, and you want to always be on top of the updates.
Focus on Delivering Quality Content
You'll use these keywords on creating content, but what's more important than that is the quality. Does the content add value to the readers? Is it informative and does it answer the question of the readers?
Make sure that when you use a keyword, the content is relevant to that keyword. Otherwise, you're doing your visitors a disservice. If your metrics show that you did not satisfy the visitors (i.e. you have a high bounce rate), Google will take notice and conclude that your content isn't relevant or valuable.
This is why creating a great content is a part of SEO optimization. Aside from placing keywords, you can further optimize the content, which we'll discuss further down.
The other pages of your website have to be informative as well, not only the articles. When users go to your website, they expect to find your information there, including your address, contact number, as well as all about your products and services.
Did you know that about 65% of us are visual learners? This is why many learn faster when the videos or images accompany the teachings. This is also why videos are a popular form of content nowadays, especially on social media.
For example, you can better engage your readers if you add images that break up walls of texts. This keeps them interested in what they're reading. Create infographics or show related images that can help them understand the context better.
If you can turn the content into a video, you can also do this as a part of your digital marketing strategy. With the right mix of tasteful graphics, a good background music, and keywords, you can get your message across to thousands of people. This will also help you build your online presence on social media platforms.

2. User Experience and Site Navigation
One of the biggest factors of user satisfaction is their experience on your website. This may mean the difference between them staying and leaving to find another source. Here are ways you can improve their experience.
People are impatient; they want the things they want pronto. If you have slow-loading pages, they're more likely to find another website that will give the information they want as soon as possible. Google likes fast-loading pages. For this reason, that it launched the "Speed Update" to make loading speed a huge factor in mobile searches. You may check Google Speed Insights to see if your website is running slow. If it is, it also has suggestions on how you can improve it.
Another way to improve their experience is to limit the ads, especially those that pop up every now and then. If the ads are hindering their ability to navigate your website, you're doing ads wrong. If you have too many ads, they can also slow down the loading speed. How you allow the user to navigate a site is also important. Make the links to important pages visible, like on top of the page or on the sides.
Divide your pages into categories. Then, make sure the titles of the categories can give visitors an accurate idea of what they're clicking.
Use a Responsive Web Design
A responsive website is one that adjusts to whatever device you're using. You're using a mobile phone? With a responsive web design, the images and texts will display according to the screen size. With it, users will still be able to navigate the site without much issue. This is also why Google is also now prioritizing websites with a responsive design.
3. Content Optimization
Besides producing quality content, there are other ways to help the search engine determine whether it's relevant and valuable or not. A search engine uses crawlers, which crawl web pages and analyze them. Here's how you can ensure that they can "read" and understand your content better.
Use a Strategy When Placing Keywords
You can't place a certain keyword everywhere in your article – that's spamming and it's a red flag to crawlers. While that may have worked in the past, crawlers today are more sophisticated. Place your keyword once in your headline and a few times in the body of your article. Make sure to add it to the intro and closing.
Make your main keyword appear 2-5 times in the article, depending on the length. Make sure to make it natural, too. If you're adding images, add the keyword in the file name and alt attribute. You should also place it in the URL.
However, don't stuff the whole web page with one keyword. Use different variations and supporting keywords instead.
Use Meta Descriptions and Headers
While search engines don't factor in the meta tags for rankings, they're still helpful for SEO purposes. Tags and descriptions help the crawlers understand what the content is about. Furthermore, they help the users as well since they're the first things they read on the SERP.
Headers help break down an article into separate pieces. This makes the whole piece more readable by both humans and search engines.

4. Google Search Console and Google Analytics
In SEO, you're going to use a lot of tools to make the job a little easier. Examples of such tools are the Google Search Console and Google Analytics.
The Search Console is a free service for checking the indexing status of your website. It helps you track and manage your site's visibility in the search results. On the other hand, Google Analytics is a tool to help you better understand your visitors. It provides valuable data, like conversion rate, ad performance, and such.
Using both and analyzing the data can help you form or re-form a better SEO strategy. These are invaluable tools, so make sure you keep them in your arsenal.
5. Perfect Length of Articles
In the eyes of Google, longer articles can be more informative and valuable. After all, it goes more in-depth about the subject. As such, readers can gain more knowledge in one article, provided it's not full of fluff. Take this article for example; by Internet standards, this is a rather long article. Because of that, it's able to cover the bases of search engine marketing. Visitors can leave this website knowing they learned something new. This is also beneficial for you as you'll be able to place more keywords and its variations in a single article. As you go on, the placement of your keywords will be more natural, appealing to search engines.
As we've mentioned above, search engines also know when a content has satisfied the reader. If they leave after spending a few seconds or minutes, chances are the content has little to offer. The search engine will then deem it to be irrelevant and will then lower its page ranking score.
There's no formula for the perfect length of an article, however. The important thing is you've provided a valuable resource to readers, which is why you might find shorter content with a high ranking. Still, longer articles have a higher chance of getting into the top ranks.
Consult an SEO Expert for Optimal Search Engine Marketing
We've only scratched the surface of search engine marketing. You have a lot more to learn, and then you'll have to study again as SEO trends change as search engines update their algorithms.
If this all seems confusing, don't hesitate to contact an expert in SEO services in Canada. Contact us today and let's discuss the right online marketing solutions for your website.
Related Posts