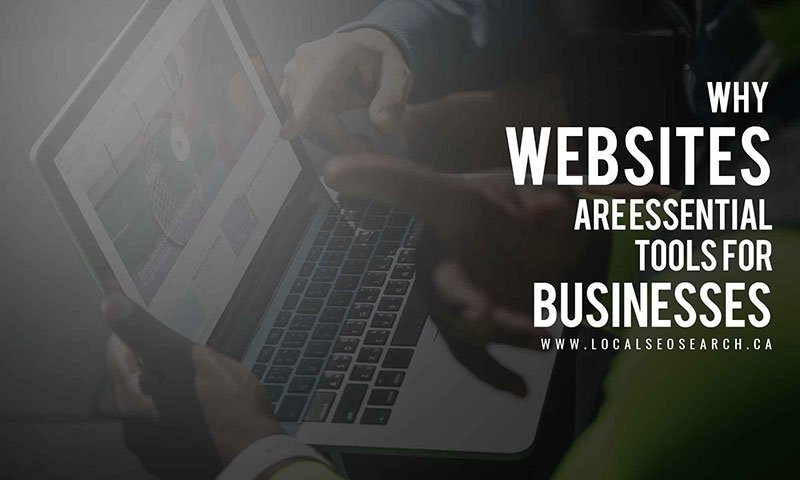 Today's businesses need a website to increase brand awareness and profitability. Without one, you lose valuable income from new and repeat customers and clientele, especially in the service industries.
Modern-day consumers demand instant results and real-time answers to their questions, relying heavily on mobile devices or computers to search for solutions to their problems. Having an actively operating website is crucial for commercial establishments. Businesses that do not have a website are missing an effective marketing opportunity, limiting their ability to generate leads and sales.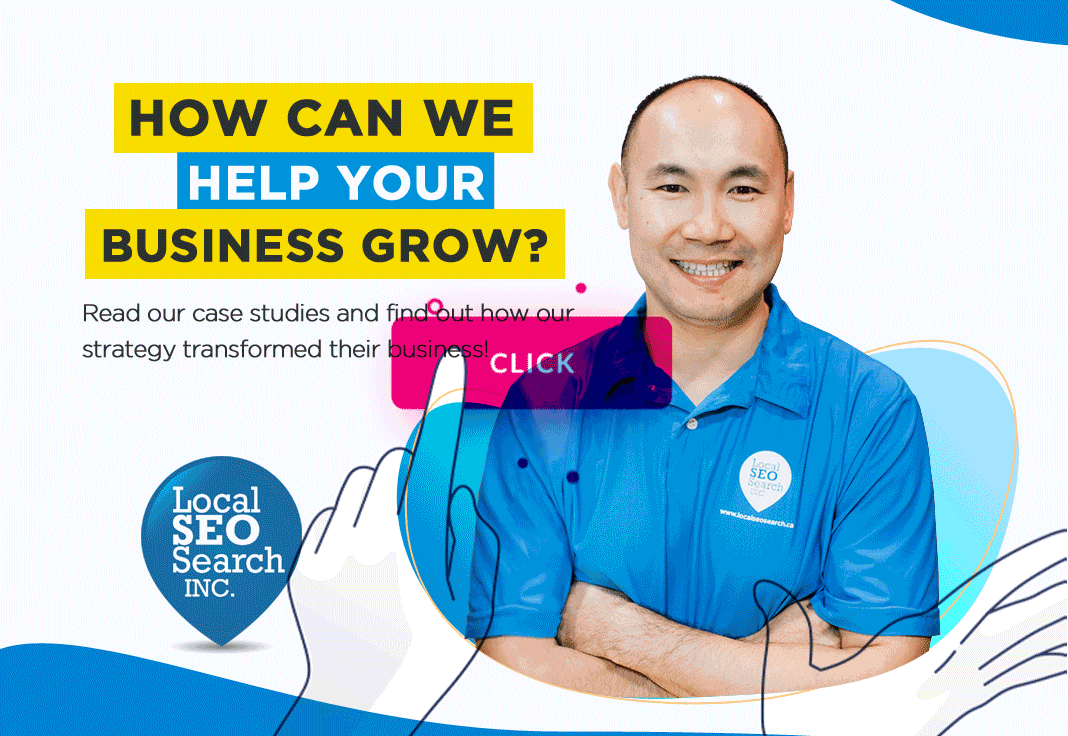 20 years ago, businesses relied on telephones, brochures, and the Yellow Pages — static advertising media that lost their efficacy in the dynamic environment of the digital age. Today, the marketing medium of choice is the Internet.
With a website, companies can tell their full story. Businesses can store and offer more information, display pictures, update product lists, and conduct social outreach. No matter what service or product you provide — whether you're a dentist, doctor, lawyer, pest control expert, arborist, or physiotherapist — a functional and up-to-date website allows more people to learn about your company.
What You Need for an Effective Website
Domain Name
The domain name is the address of your website composed of the "www" configuration, a unique string of characters, and the domain suffix (i.e. "www.companyname.com"). Shorter domain names are more memorable and preferable to longer ones. In Canada, the domain suffix ".ca" is more powerful than ".com" (which is largely US-based).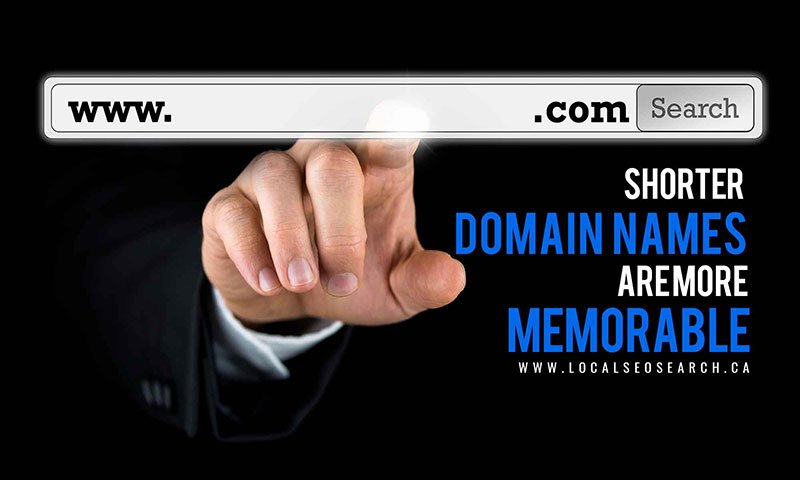 Hosting
When selecting a host for your website, opt for larger and better-known providers (e.g. GoDaddy and Bluehost). Though there are good local web hosting companies, their services may be limited and do not offer much room for expansion.For better functionality, a website needs several components. More prominent brands are better-equipped to provide them. They include:

Bandwidth – Larger web hosting companies deal with millions of websites and are supported by redundancy servers around the world. These redundancies accommodate large amounts of content, optimize loading times, and protect sites from downtime. You get greater storage capacity and speed.
Security – Web hosts should be equipped with the necessary tools and have stringent security measures in place to protect web owners from cyber attack.
Customer Service – Customer service should be efficient and readily available (whether via live chat or phone call call) so any client or consumer issues can be resolved immediately.

Website Platform
To start building, you need a website platform. You can choose from the most popular theme-based platforms online (e.g. WordPress, Joomla, Magento, and Drupal) . If you have a bigger budget, build a custom website from scratch.When choosing a website platform, ensure it has:

User-friendly content management system (CMS)
Ease of updating
Responsive qualities (transforms websites for better mobile access)
Plug-ins for optimization
Security measures (e.g. regular updates on security breaches and the latest firmware)

Custom websites are less prone to hacking (compared to theme-based web platforms), but also have reduced access to updates.

Content
Content is an essential tool for communicating with potential clients, allowing businesses to turn leads into paying customers. Provide as much useful content as possible. Use it to educate consumers about your company/products/services.Content must describe:

What you have to offer
Who you are (credentials, experience, and staff)
Goals and objectives
Competitive advantage (e.g. speed, turnaround time, pricing, availability, wider range of products, or more trucks on the road)
Photo gallery (products, projects accomplished, or before and after pictures)
Social proof (case studies, testimonials, or reviews from third party sites like Google My Business, Yelp, Homestars, RateMD)

To optimize your website, do the following:

Dedicate an individual page to each service or product you offer.
Add relevant keywords to content. Avoid "keyword stuffing," which makes your efforts too blatant and reduces the quality of user experience. It also increases "bounce rates," and may ultimately earn penalty points from Google.
Write content targeted to your audience. If you're educating readers on your services, avoid obscure technical terms and jargon.
Provide the necessary tags (in your title, description, metas, headers, images, and videos) to satisfy search queries from potential customers which can, in turn, make your page easier to find in search results.
Blog Page
Provide fresh content in your blogs. Write newsletters, guides, offer "tips and tricks." Give information consumers need or may want to know. Small- to medium-sized businesses should add to their blog page twice a month; larger companies in a more competitive landscape should do so once or twice every week.Cover a variety of topics based on the services you provide. Law firms, for example, can draw up articles guiding people on "how to choose a lawyer," "why you need a will," or "your rights as an employee."By consistently providing useful and reliable information, you increase site traffic and give readers an incentive to stay longer (a.k.a "the stickiness factor"). You establish a connection with your readers and build trust, increasing the likelihood they'll contact you to fulfill their purchasing or service needs.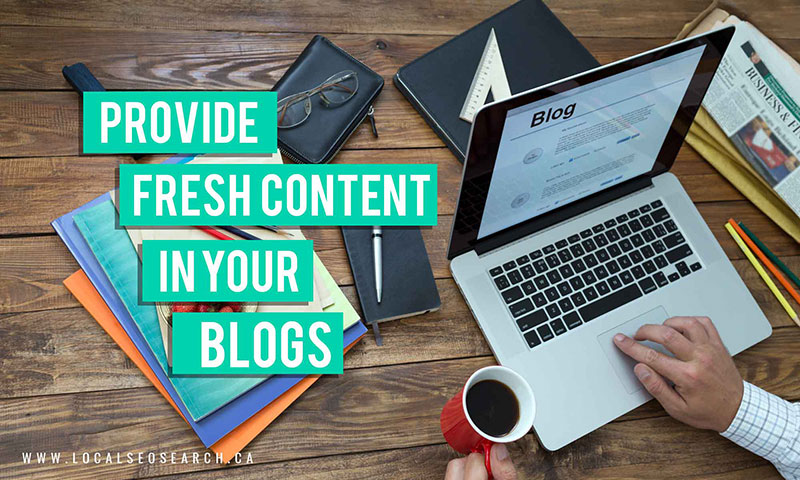 Contact Information
Your site should contain various ways current clients and potential customers can reach you, including:

"Contact Us" Form – The efficacy of the form depends on the purpose of your website. Placing fewer fields makes it more inviting and generates more (but low-quality) leads — which is enough for sites providing general information. For business sites, attracting high-quality leads and higher conversion rates are essential. Do so by asking additional questions. Those willing to provide specific information will likely be more eager to do business with you.
Phone Number – Place your phone number on every single page of the website, specifically at the top right corner or in the page footer (along with the map). Use a large font so it's clear and easy to read.
Social Media Handles – Display corresponding icons and link them to your accounts. This includes: the Facebook Fan Page, Google My Business (which gets your site featured on Google Maps), Twitter, Linkedin, and (for product-based businesses) Instagram and/or Pinterest. Social outreach establishes social proof, adds credibility to your site, and ultimately increases ranking.
What Role Website Optimization Plays
While it may be tempting to spend all your time on design and cater primarily to the visual experience of users, such limited focus can have a negative impact. Without website optimization strategies, your site operates at a limited capacity, and reaches fewer people.
A website is a lead-generating tool. It should be accessible to search engines, mobile-friendly, easy to navigate, and useful. Optimizing your site leads to higher ranking on the search results pages, making it readily available to your target audience.
Large brands (like McDonald's or Starbucks) do not need optimization. Simply searching for their brand name directs consumers to their website. Local businesses, on the other hand, do not have this reach. To be profitable, they need to be optimized for the services they provide within their geo-target.
Who to Trust
A number of companies offer websites at relatively lower fees (paid either monthly or annually). However, these websites may have certain restrictions, including:
Limited number of pages and storage space
Minimal ability to optimize
No full backend access
Low bandwidth capability
A recommended approach (depending on your budget) is to build your own website. It may seem like a formidable task. However, with the help of seasoned and reliable experts offering web development services, you can create a profitable website and a strong online presence.
When selecting your website provider:
Find a knowledgeable professional. Before signing a contract, determine how long they have been in business, who their clients are, and the extent of their services.
View their portfolio to ascertain their style and skill.
Choose an individual or company you trust. Web experts will have access to sensitive information and control over your website. You have to make sure they're trustworthy. Additionally, you should have full ownership of your site so you maintain full control when the contract ends.
Look at their references.
Determine price range or rates.
Enhance the marketability and profitability of your business; entrust your website building project to a professional team of web developers and web optimization experts. By doing so, you need only worry about handling phone calls and closing sales.
Local SEO Search Inc. serves small- to medium-sized businesses. We focus on optimizing websites to help you generate new leads and sales. Depending the package you choose, we can also build websites for you. Using up-to-date search engine optimization strategies, our exceptional team of web developers, content creators, and SEO experts for Canada and the U.S. will establish you online as an expert and authority in your field. Get more business and close more deals; call us today.
Related Posts