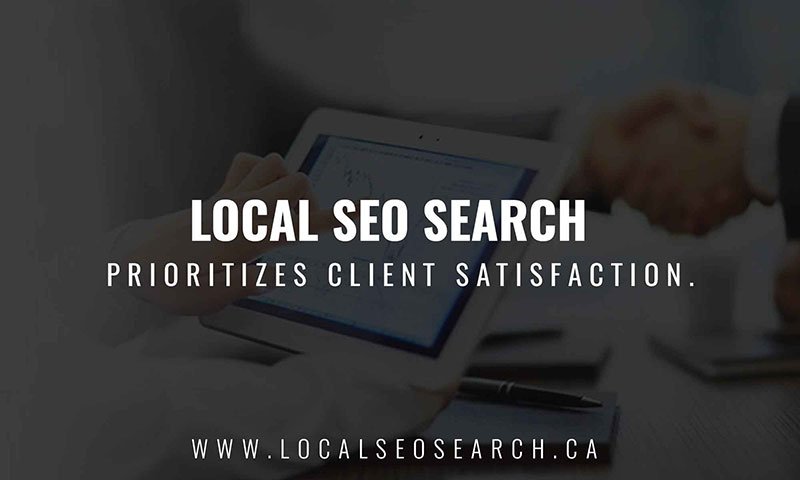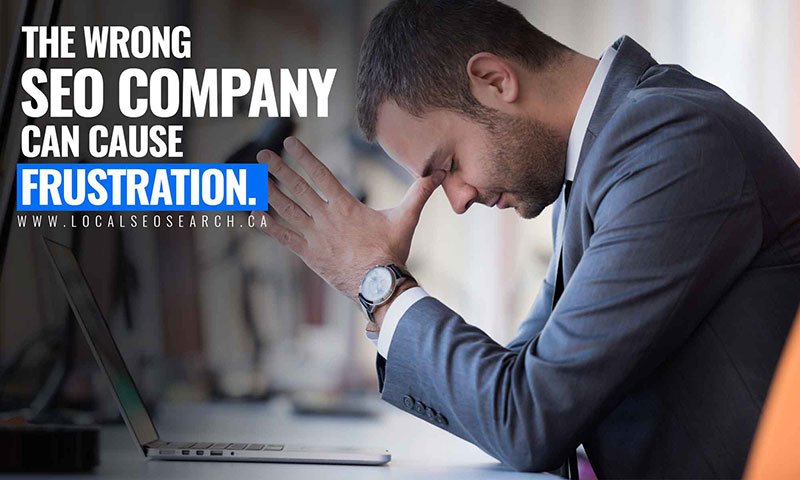 The wrong SEO company can cause frustration.
SEO agencies who do their job well can play a significant role in a business' success — especially for startup companies. Today, all businesses need to have a strong online presence, unique identity, and brand value. Unfortunately, some owners are frustrated with their chosen Search Engine Optimization agency. When it comes to choosing the right team to manage your SEO campaign, there are certain important details to consider.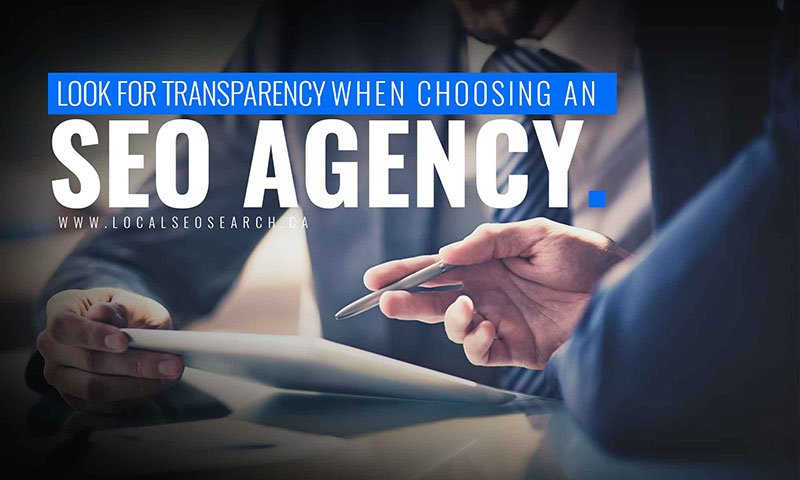 Transparency
Transparency is probably one of the biggest challenges many new entrepreneurs face when selecting an SEO agency to manage their website and online campaign. Whether it's on-site or off-site optimization, when we entrust our site to someone else they must follow the rules and use "best practices" for optimizing your website for Google. That search engine alone has over 200 different signals to determine which websites will be top-ranking. If you break their rules, Google will penalize you.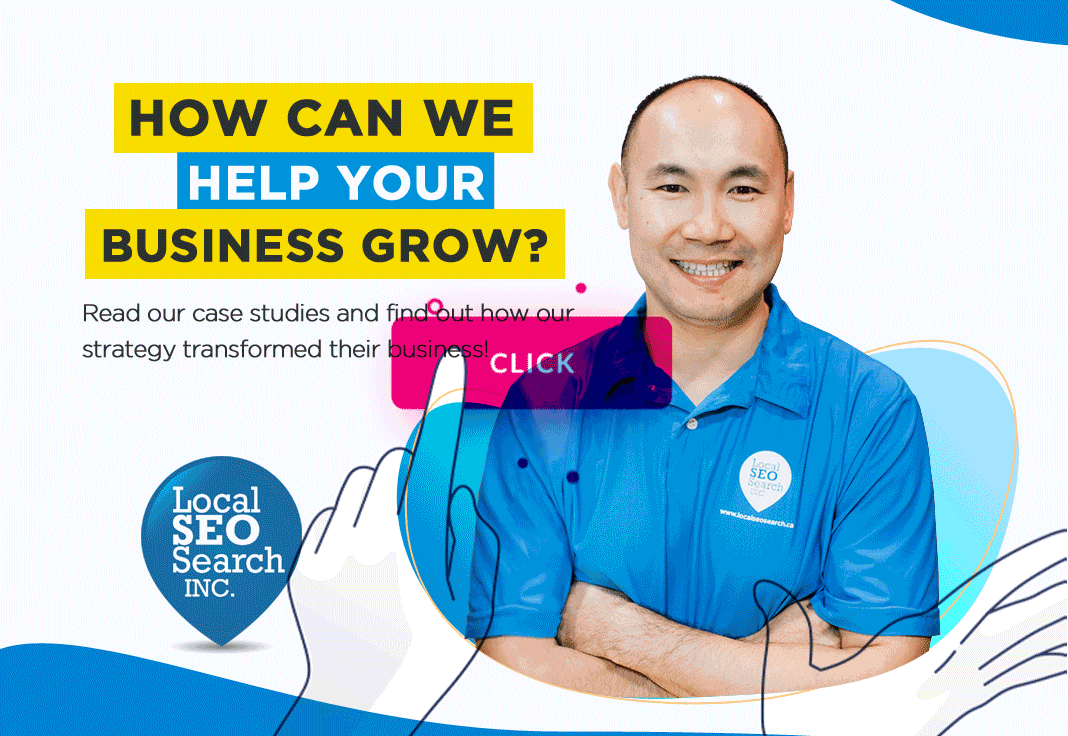 Some SEO firms attract clients by guaranteeing results within three to six months. That's an unrealistic timeline for a successful campaign. Many startup companies hire a consultant and are promised positive results right away for a brand new website. In reality, that's virtually impossible. Many of these "fly-by-night" companies fail to perform a competitive analysis to understand your competition and adjust the campaign accordingly. The business owners who make the mistake of hiring the wrong SEO company are disappointed when they don't get the promised results, and their calls and emails aren't answered.
Some SEO companies claim to provide "full service" but only focus on one or two factors (such as on-page optimization, title tags descriptions, link building, or how the content is set up). Also, companies offering full SEO service can be expensive. Before paying for their service, ask for references. Try to ascertain if they understand the strategies needed to get you higher rankings on search engine results pages (SERPs). Also, some SEO firms outsource the work to overseas companies, so you're not really being cared for by the people you hired.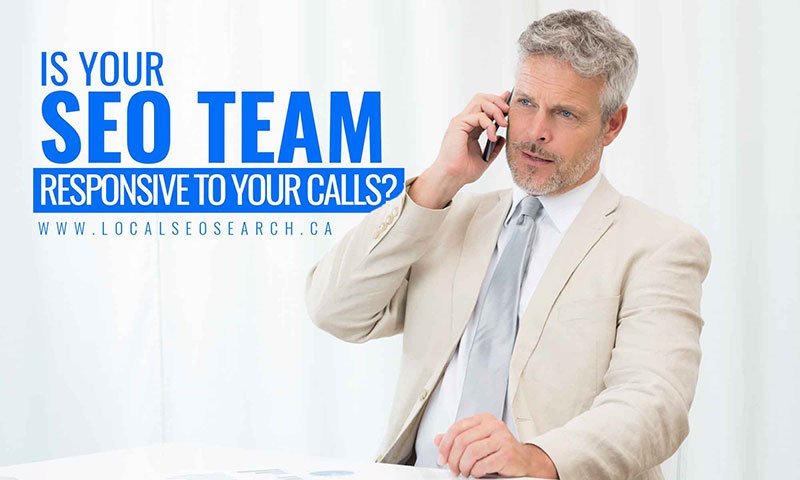 Method of Communication
Another essential thing to consider when choosing an SEO company is how they communicate.
How promptly do they address your problems or concerns?
Do they get back to you by phone or email?
What is the turnaround time?
The SEO company you select should be responsive and eager to help no matter situation. Getting recommendations from other business owners who've had positive experiences with an out-of-house digital marketing team can help guide your decision to choose the right firm for your SEO campaign.
While working with a large SEO company may have some benefits, there are real disadvantages:
Due to high turnover within large organizations, the person who sold you the marketing package may no longer be with the company. If this happens, your account will be turned over to someone who doesn't know you and may not understand (or agree with) your marketing goals.
You may feel as if you're starting over with this new partnership – a process that can be potentially frustrating, and cost both time and money.
Large companies often follow specific protocols, and you may be required to jump through several hoops to reach your representative. For instance, you first send an email and get a ticket number, then wait your turn in the "queue," hoping someone will call back… eventually.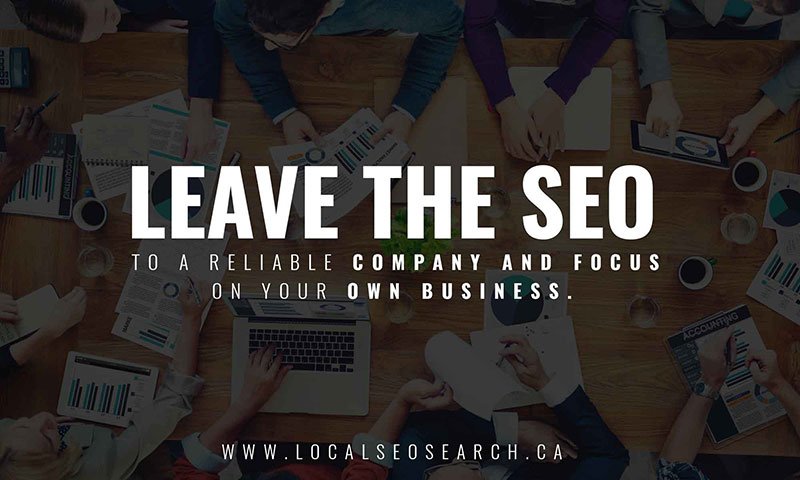 Best Practices
With constant changes in Google signals and algorithms, SEO agencies are expected to keep up with the latest developments in the industry. However, there is a huge difference between an SEO company claiming they are "current" versus actually staying on top of the game. Some agencies, in fact, are still implementing practices like "keyword stuffing." This was, perhaps, acceptable in 2015, but is no longer allowed. Your site will lose ranking because of its presence on your pages.
Not getting your expected results can be disappointing and make you think you've wasted your money. When you hire a reputable firm like Local SEO Search, you'll be informed regarding the type of keyword research and competitive analysis we'll do for your site. We'll draw attention to the products and/or services you provide and increase the traffic on your website.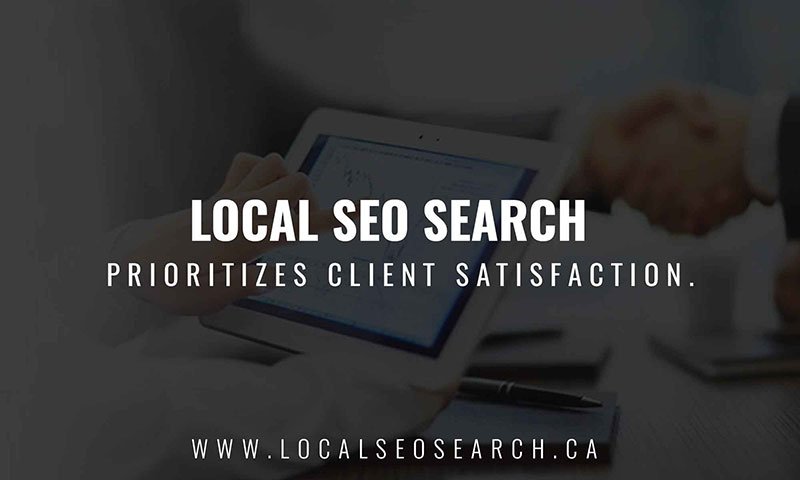 Why Choose Local SEO Search
Google can provide some ideas about how to optimize your website and boost its ranking. That alone won't cut it. A real digital marketing campaign takes time and hard work. Hire a reliable SEO consultant with years of experience in the industry who will provide an honest timeline.
At Local SEO Search, we have a dedicated team who understands and follows all the trends in the industry. You don't have to lose time doing your own research. We explain to our clients exactly what we do, and provide regular updates and progress reports.
For instance, if you own a dental office in Toronto competing with a thousand others, your main priority is get your business ranked in online (and mobile) searches. To achieve your goals, the solution is to hyperlocalize your business. However, you will still be competing with 20 to 40 other dental offices that already have the edge — exposure, social media accounts, content, and experience. As business owners, your main concern should be to prevent this from happening. Do not simply consider the price. Ask the agency as many questions as you can and learn about their experience, products and services, and timeline. Requesting client case studies and portfolios is also a good idea.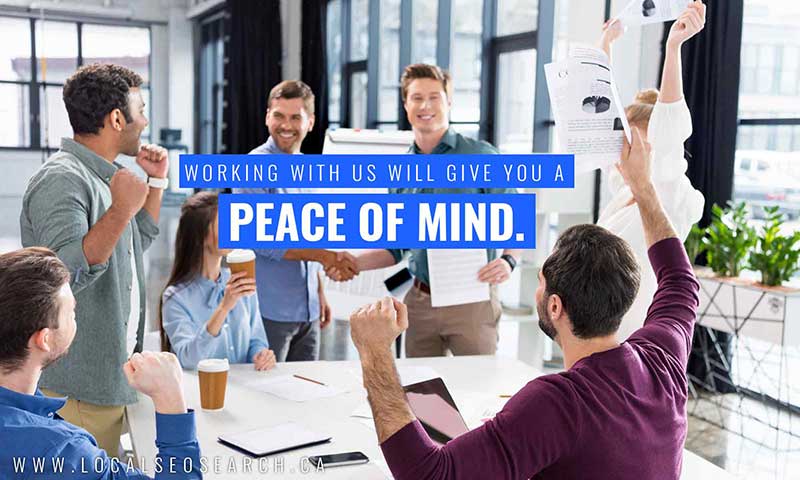 To avoid any issues throughout the campaign, Local SEO Search shares Google Analytics of client websites so that businesses can see in real time the status of their campaign and sources of incoming leads. We also teach clients how to read those reports. If you have questions about a status update, we can produce the report and send it to you immediately.
As a full-service boutique SEO company, we offer many benefits:
Direct contact
Highly responsive
In-house company with separate teams handling different tasks (bloggers, coders, videographers, graphic artists, and SEO specialists)
Call us at (416) 888-8756 and discuss how you can start growing your business and increasing your bottom line today. For great SEO service in Toronto and North America, Local SEO Search is the team for your small to medium-sized business.
Related Posts