About Clarity Medspa
Clarity Medspa &  Laser is a medical spa in Toronto offering a wide range of aesthetic and laser services. They do not believe in the "one size fits all" approach many spa industry practitioners offer. Instead, their services are custom-fit and targeted to address each individual's needs.
The Medspa is staffed by a small but fully-trained and certified team of under 10 people. It's headed by its two founders, Chantal Ward and Linda Murphy.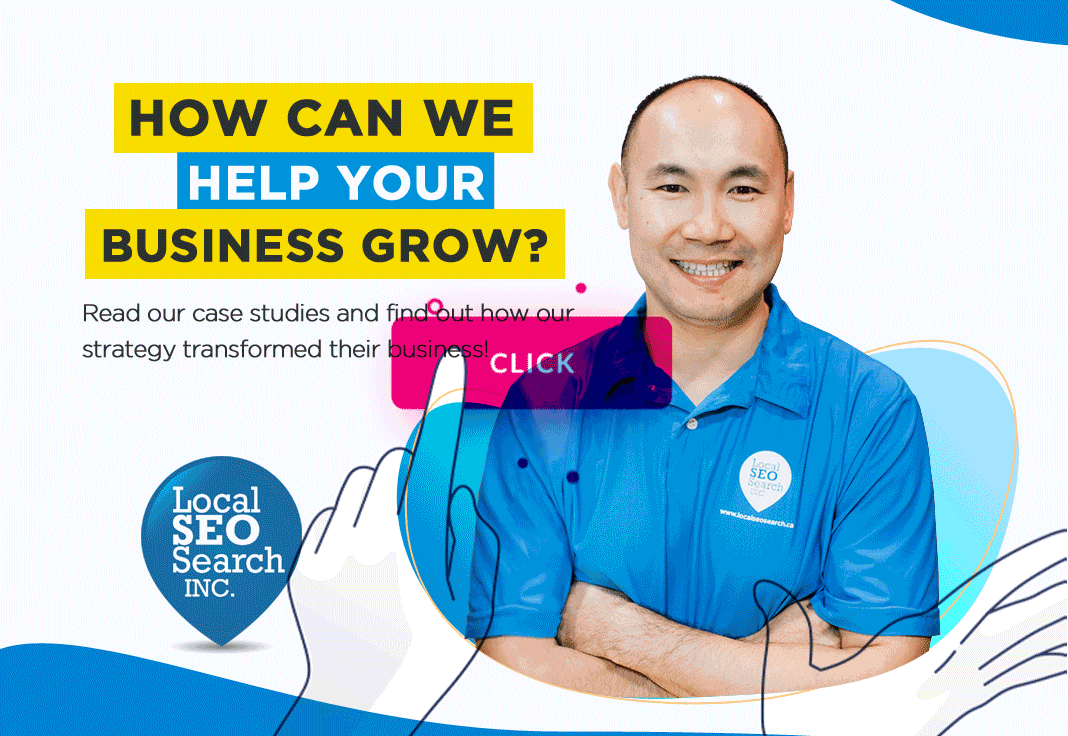 Their philosophy is: "We believe every client is unique, and requires individualized treatment. By offering as many services with as many technologies as we do, we are able to provide optimal results individualized to your specific requirements."
The Need for Expansion and Growth
The challenge Clarity Medspa faced to expand and grow their business was three-fold:
1.Their client base was dependent on an immediate circle of referrals. Though word-of-mouth remains strong and generates a great deal of new business, the business goal was to expand and widen the client base.
2. Their website needed a complete overhaul. It was somewhat outdated and had not been coded to adapt to the rising popularity and increasing use of smartphones and personal devices. When the site was originally built, cellphones and tablets were not a major factor in garnering local business. It was a new trend but not considered a necessity. The original website was not mobile-friendly. When smartphone usage spiked, their site's functionality and the reach of their business was limited.
3. Although they were satisfied with the SEO company with whom they had worked for three years, it was a difficult partnership as their provider operated in a different time zone. The relationship was beginning to show signs of strain and was no longer sustainable for either party.
Drastic Measures
The first move Clarity Medspa made was to switch their SEO provider to Local SEO Search in November 2016. This was done with caution and due diligence while contacting the existing clients of Local SEO Search for referrals. The decision to switch from their previous SEO company was not taken lightly; it took several months for the change to be finalised.
The next step was to rebuild their website from the ground up. This overhaul included:
• Reconstruction of the back end so the site would turn up in search engine listings
• Addition of mobile-friendly functionalities to make the site accessible to an ever-growing populace dependent on smartphone use
Local SEO Search also took over management of the blog and increased content production from approximately three times a year to two new articles each month.
Keyword research was conducted collaboratively between both companies, with Local SEO Search providing recommendations on keyword effectivity. They also eliminated the need to purchase AdWords, reducing Clarity Medspa's expenditures, making the new SEO effort a cost-efficient investment. Local SEO Search also "cleaned up" Clarity Medspa's Facebook and Google accounts to optimise their social media marketing strategies.
It's All about the Numbers
Within three months of working with Local SEO Search, Clarity Medspa expanded their business by 100%.
"When I ask clients how they heard about us, they say they went on Google and saw my website… Our clients and our new clients really respond to our website."

Within ten months' worth of activity, the Clarity Medspa website yielded these increases:
• 48% sessions (user interactions with websites over a given timeframe)
• 40% users
• 54% page views
• 30% average amount of time users spend per session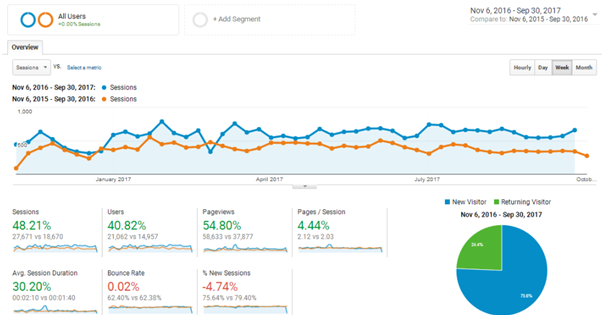 With a total expenditure of about $15,000 a year for the services of Local SEO Search, Clarity Medspa says the expense is "only a fraction" of what their SEO activities cost in the past.
What Clarity Medspa Says
Based in Toronto, Local SEO Search is available to help local businesses throughout Ontario. The owner meets personally with clients to guide them through every step of the process. He is on call and responds quickly to all client requests and questions.
"It's like doing a renovation in your house. When you have a good contractor, they make it easy." — Chantal Ward
Local SEO Search also makes necessary, routine changes to the website (adding or removing services and/or updating existing content). Clarity Medspa recommends the addition of a public relations (PR) component in the Local SEO Search list of services to function as a dedicated social media manager.
"I've done business with them for 12 to 13 months, and that growth has been sustained because my software for booking analyzes everything. The growth now inches up and I see it as a sustainable model." — Chantal Ward
Related Posts