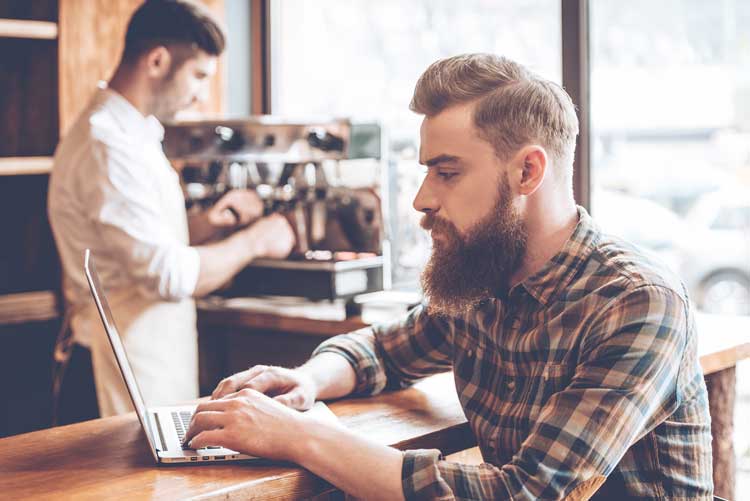 Your blog is the voice of your business. Its content should be designed to promote your business in an indirect, non-salesy way. However, it only works for your business if people read it. The goal should be to attract as many prospects and thought leaders and influencers as possible. When your prospects find your blog content interesting, useful and compelling, you've begun a relationship with them which may result in a sale immediately or in the future. When you gain the attention of thought leaders and influencers, your business gains attention in unexpected places, other blogs, news articles or even books that prospects may read. You build your online reputation and brand.
So, how do you get prospects and thought leaders to your blog in the first place?
1. Search Engine Optimization

This has to come first because it's so basic. Also, it doesn't cost money. It's no more expensive to write posts that contain relevant keywords to your market than to write unfocused content with generic language that's useless.
For local businesses, to a large degree it consists of making certain the business location is mentioned, so Google and Bing realize that location is important.
You'll want to put important keywords and your location into the title of every page on your website, into the keyword section of the metatags and the description metatag. Also, they should be mentioned in the actual blog post content and in the alt tags of the images.

This site, run by Innovation, Science and Economic Development Canada works to help Canadian businesses in many ways:
* Promoting interests of Canadian consumers
* Managing the airwaves of Canada
* Financing
* Helping with exporting and importing
* Promoting research in science
* Providing tools to research industries
Registering with Canadian Company Capabilities helps your site become more visible to both consumers and search engines. It also provides information that could prove helpful to you in running and promoting your business.
3. Email Marketing

Email is still the killer Internet app. When they go to your website and blog, visitors feel they are on your site. When they see a mention of you on social media, it's like running into you in public, at the mall. However, when you're in their email inbox, you are in their personal space.
It's still very inexpensive. The services will store the email addresses and names you have in your account, and mail your messages to them through their email services. This is important because these services work hard to maintain a good relationship with the Internet service providers. If you try to maintain your own email servers, you will soon find yourself blocked as a spammer. It doesn't matter that you are obeying the law. Many people routinely unsubscribe from email lists by hitting the Spam button even though they voluntarily subscribed to the list. Therefore, using a standard provider helps to ensure the maximum deliverability.
You should make collecting email addresses a major focus of your business, second only to making sales. You want to collect them from everybody who visits your blog and website and from everybody who walks into your business. You should impress that upon your employees. But usually you have to give people a free report or premium of some kind in exchange for their email address. This should be something useful and related to your business. People don't want something free just because it's free.
The next priority is to work hard to build a good relationship with your email list. Your emails should contain mostly good content. It's all right to add a sales link at the end. It's okay to send an occasional promotional email to advertise a special sale. But if that's all people get from you, they'll soon ignore your emails or Unsubscribe, some of them by complaining about spam. A short email saying you've written a great blog post and giving that link will help drive traffic to your blog. Tease them with how interesting and beneficial your blog post is.
Local SEO Search Inc is a leading search engine optimization firm for local businesses. They know how to set up and organize your site for your customers, their mobile phones and for the search engines. Call (877) 689-5268 or (416) 888-8756 or email info@localseosearch.ca.
Related Posts