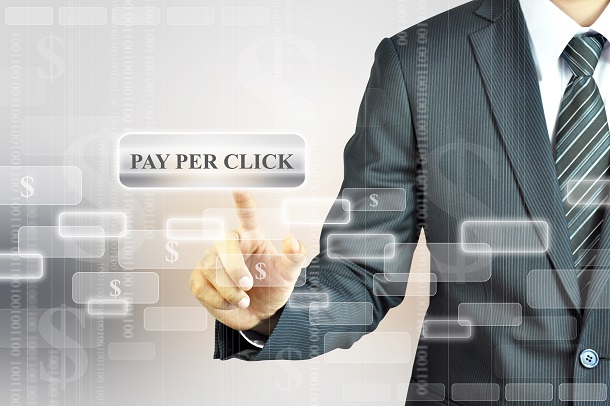 Introduction to PPC, Pay-Per-Click and SEO, Search Engine Optimization:
Both PPC and SEO are important tools to use for any company which is serious in getting first place presence online in front of the competition. Both options are able to track and hopefully keep your target audience interested enough to find out who you are and what you sell. They can also both help your company get listed on the front page of many of the search engines and in front of your potential customers, if you use words that are catchy and effective; words that will lead your buyers to you, as opposed to the other websites. Each has its own costs and benefits. In the end both will depend on where your site will be ranking and on which search engine, as well as how effective your website design team is in making your company stand out among your competitors on the World Wide Web.
PPC and SEO used as a Marketing Tool: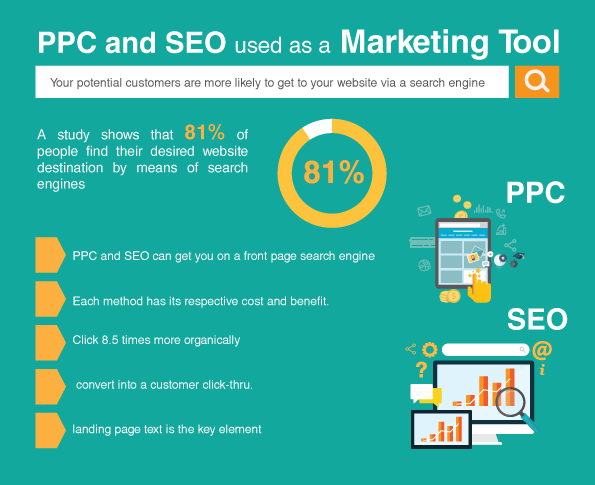 All types of organizations are grasping the importance of online marketing, as far as search engines are concerned. Your potential customers are more likely to get to your website via a search engine. A study shows that 81% of people find their desired website destination by means of search engines and not by directly accessing the website they are looking for, unless of course they already have the address. Let us examine both PPC and SEO in order to determine which type of tool is more important and central for an online business' success.
• Done correctly, both PPC and SEO can get you on a front page search engine and face your target audience.
• Each method has its respective cost and benefit.
• People will most likely click 8.5 times more organically than pay for a search.
• Paid search results from search engines are most likely to convert into a customer click-thru.
• A landing page text is the key element that will bring the customer to where they want to be.
PAY-PER-CLICK: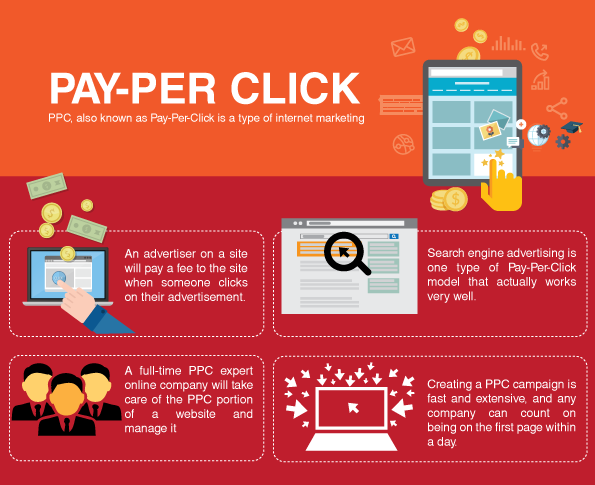 PPC, also known as Pay-Per-Click is a type of internet marketing.
1) An advertiser on a site will pay a fee to the site when someone clicks on their advertisement. In other words people are buying their way to find and visit a site.
2) Search engine advertising is one type of Pay-Per-Click model that actually works very well. This is one way your online company will be put directly in front of a target audience that you are trying to reach.
3) Creating a PPC campaign is fast and extensive, and any company can count on being on the first page within a day. The cost can be little or a lot.
4) A full-time PPC expert online company will take care of the PPC portion of a website and manage it, however, it may be expensive at times, especially if you are a smaller company that is just starting off.
SEARCH ENGINE OPTIMIZATION: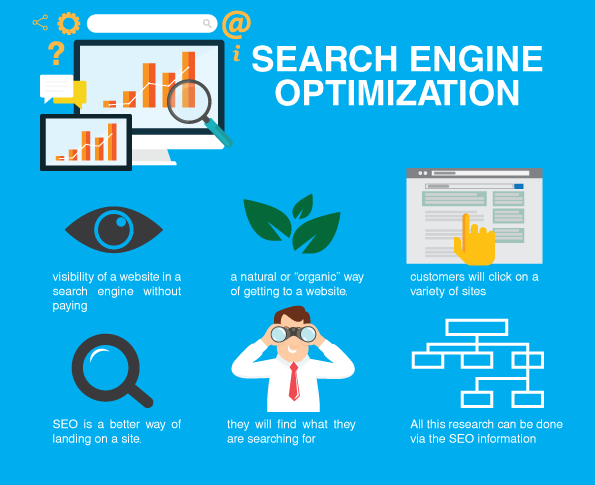 SEO, also known as Search Engine Optimization is another marketing strategy that works very well.
1) It's a procedure used to affect the visibility of a website in a search engine without paying.
2) It's a natural or "organic" way of getting to a website.
3) Many times customers will click on a variety of sites they like and will eventually get to their desired destination and hopefully purchase a product or service.
4) Some feel that SEO is a better way of landing on a site. It's FREE and fun to do.
5) They will come across a lot of information that they may not be looking for, but initially they will find what they are searching for, be it a clothing site, or a site for a type of service or just to inform themselves regarding fitness and health, even finding their ideal travel destination spot.
6) All this research can be done via the SEO information that is created on the website.
SUMMARY:
In conclusion we must say:
PPC is a great way to build brand awareness, especially when it is done for a limited time. However, looks like SEO is less costly to do, to get the same results. Using SEO, you will get overall coverage and your company will be noticed by many online browsers and hopefully potential customers.
Search Engine Optimization:
– Takes into consideration how search engines function.
– What people are searching for the most?
– What are the keywords that are being keyed-in for the searches?
– What are the preferred search engines these target audiences are selecting?
If you want to get a great SEO company to help you with your Search Engine Optimization check out "Local SEO Search Inc" . We specialize in SEO content that will launch your company and build unique brand awareness for your business.
• Through SEO, visitors will reach your site in an organic and natural way, and will not be Paying-Per-Click to get there.
• SEO is a way to get online exposure.
• SEO will help online companies who are looking to expand their customer base or are looking for new customers.
• SEO searches can be done through video searches, as well as academic, local or image searches.
• SEO is used as an internet marketing strategy which is very effective and has been known to increase traffic and sales for many online companies. The content is edited and rewritten to match the needs of the visitors and viewers.
• SEO will enable your business to appear and get listed on top of search engines. That way the more you get listed the more visitors you will receive!
Related Posts