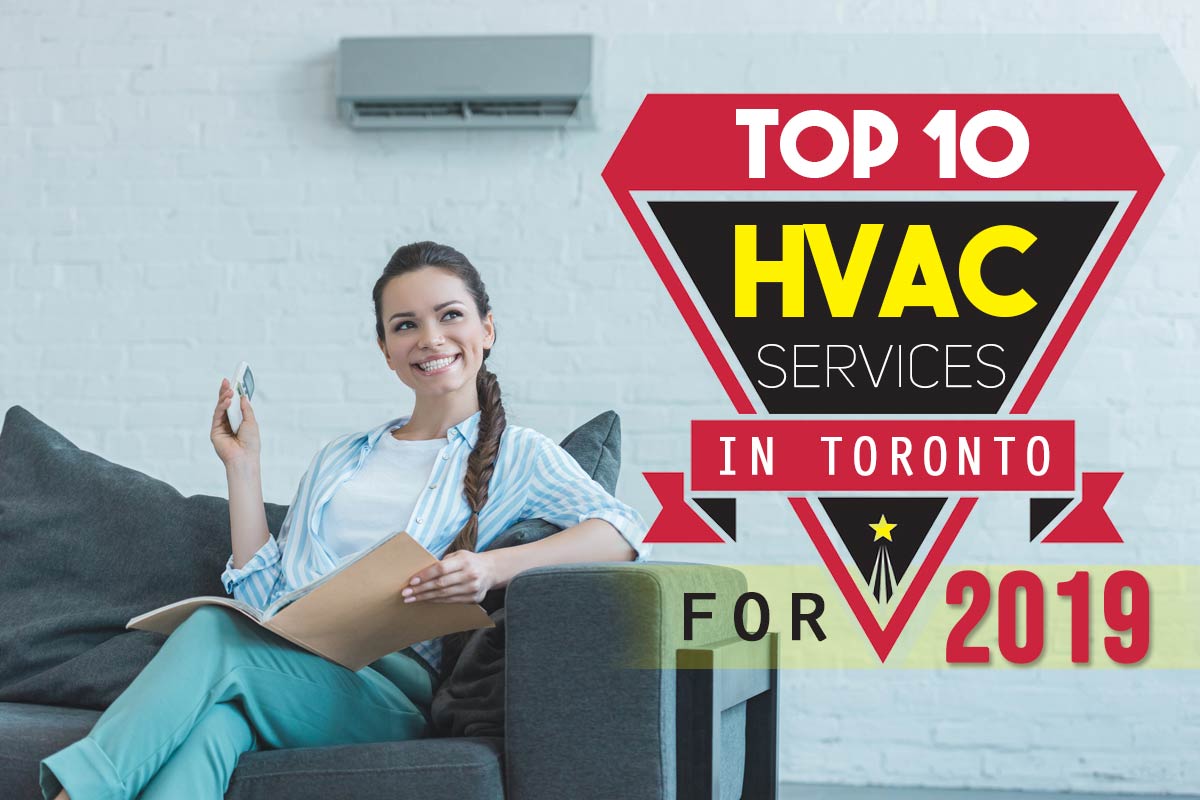 Getting your HVAC taken care of is essential in Toronto. You never want to be in a Canadian winter without heat, and summers with air conditioning can be challenging as well. To ensure everything is in top shape, you need to get regular HVAC services.
Do you know who to call? Here are the top 10 HVAC service in Toronto for 2019!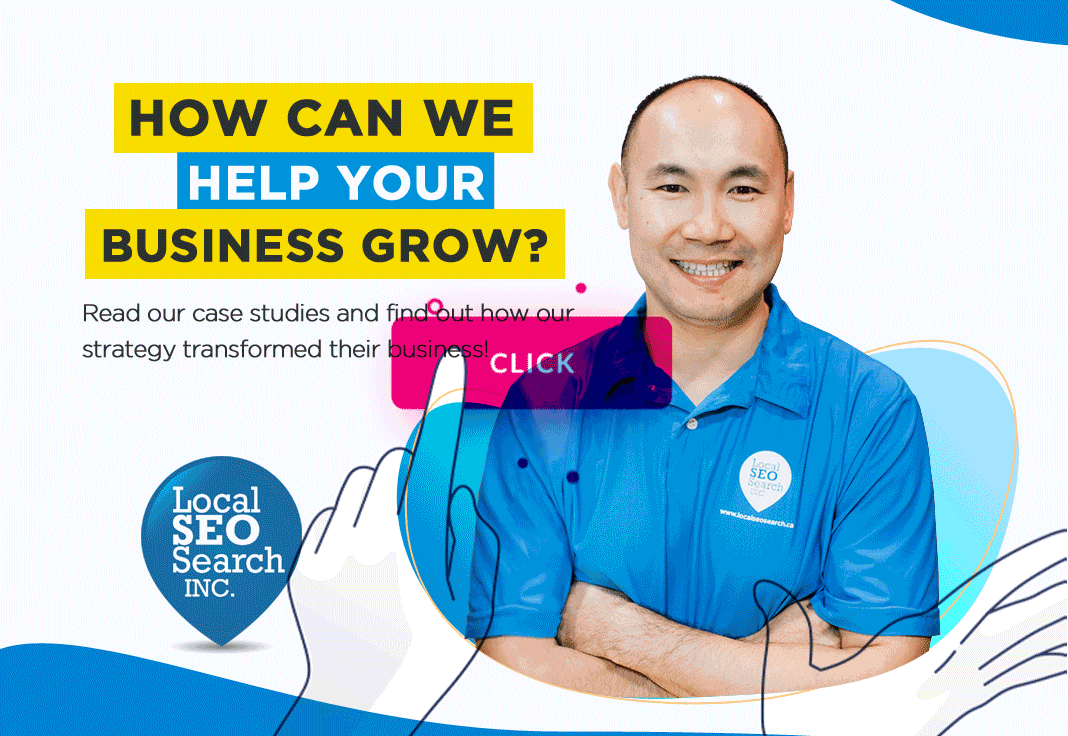 Top 10 HVAC Services in Toronto for 2019
1. Reliance Home Comfort. With over 50 years of experience helping Canadians stay comfortable year-round, this company is a great option for HVAC service in Toronto. They offer help with furnaces, air conditioners, and water heaters. Their comprehensive heating or cooling protection plans can give you peace of mind all year. With over 1400 reviews they boast an overall rating of 4.5/5.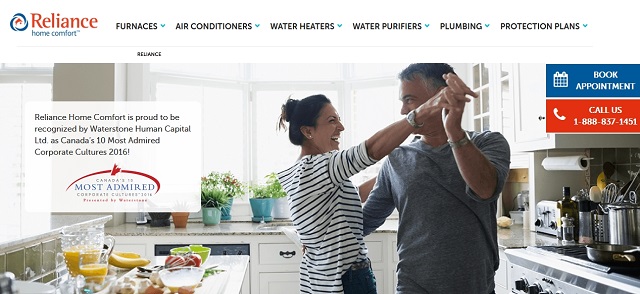 "Dustin was a pleasure to work with. I had to replace a furnace and AC and he was extremely friendly and very helpful in answering any questions. In detailing all my options, I felt he always had my best interests in mind and never like I was being "sold" anything. He turned the whole experience into an enjoyable one. Five stars!" –Jeff Graville
"Natalie, who came to do our maintenance service was friendly, very professional and thorough. I am confident that our furnace was properly inspected and serviced. I wish that I could have her take care of all our service calls. In general, I found the process of calling and booking my appointment very fast, friendly and accommodating. Terrific service!" –Andrew Gurlesky
2. Martino HVAC. Martino makes customer satisfaction the number one priority, so you know you'll get great HVAC service from this company. They stand apart because they offer exceptional warranty programs and they are committed to making sure you fully understand your HVAC system. They have an average of 4.9/5 stars in over 220 reviews.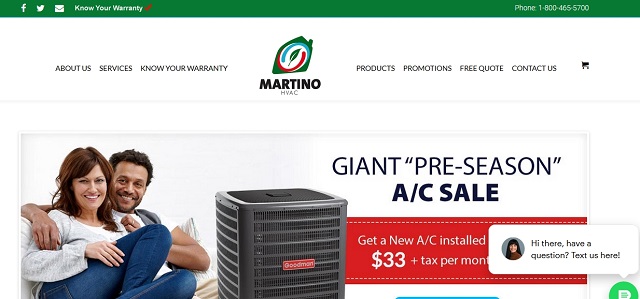 "Martino's replaced our gas furnace in Feb 2018, and our AC unit just this past week, and both experiences have been great! Their staff is very professional and helpful in answering all questions that I had, from Adam in Sales, to the technicians that did the installs. Their workmanship is excellent, and clean looking!" –Vern Ledlow, Local Guide
"Todd, Brett and Emmett from Martino HVAC did a fantastic job installing a new AC for us in a very professional manner. They explained everything clearly and answered all of our questions. They were clean and efficient and able to complete the work to our highest expectations. Great job." –Andy P.
3. Abbey Air. You can quickly and easily schedule your HVAC service online with Abbey Air. You can also enroll in the Advantage Program, which allows you to pay one low monthly fee that includes maintenance, repair, and more. With these options and an amazing 4.8/5 stars in over 280 reviews, Abbey Air is a great choice for your HVAC needs.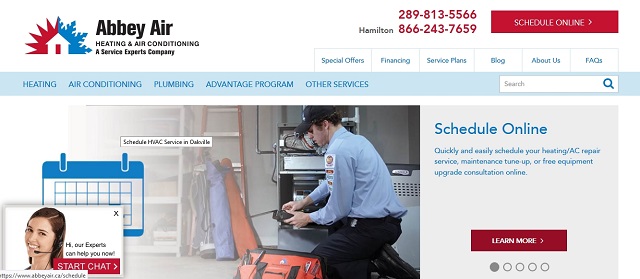 "We had a replacement air conditioner installed today. The entire process was pleasant, efficient and professional. Frank took the time to explain the process and help me choose the air conditioner that was best for our space and needs. Jay and Todd handled the installation. They arrived on time and introduced themselves. They made a great team, kept me informed, and tidied up before they left. All in all a happy experience. That is why Abbey Air has looked after our heating and A/C needs for years!" –Valerie
4. Belyea Bros. Heating and Cooling. The highly trained expert technicians at Belyea Brothers have seen almost everything, so they know how to handle your needs. The company was founded in 1908 and has been serving Toronto for over a century. With 4.3/5 star average reviews, you know they provide great service.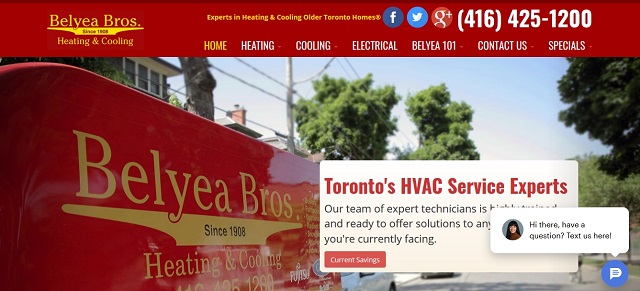 "Selecting Belyea Brothers for our furnace conversion ended up to be a very good decision. From the outset, Patrick responded in a professional manner, did a thorough assessment, and guided us every step of the way. Chris ensured that the required electrical upgrade was done immediately. Installation of the gas furnace and air conditioner followed, with Damien and Matt taking the lead. Thanks to the whole team for introducing themselves, working efficiently, and instilling confidence in their work." –Katie Welnetz
5. Laird & Son Heating & Air Conditioning. Whether you need help with heating, air conditioning, boilers, or water heaters, Laird & Son is here to serve you. They are a 4th generation family-owned company with a commitment to providing high-quality work and excellent service. They have excellent reviews as well!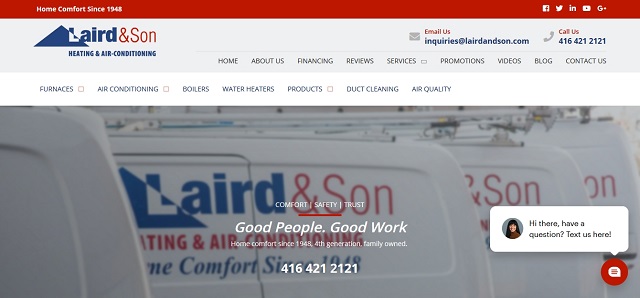 "Love the service. Mac was a complete dream to work with. He did everything that 4 other furnace companies could not do since October. I would recommend the company and Mack to anybody that wants proper work and pleasant people to work with. And once again big big big thanks again MACK. THANK you so much for all of your help and all of your patience with us. Hopefully, I won't have to use you guys again but if I do it won't bug me at all you were a pleasure to be around five stars all day buddy…!" –Ashley Auld
6. Accuserv Heating and Air Conditioning. If you need fast help with emergency HVAC service, look no further than Accuserv. They take service requests online or over the phone 24/7. They also serve the entire Greater Toronto area, from the beaches to the Danforth. With over 20 years of happy customers, you can count on Accuserv.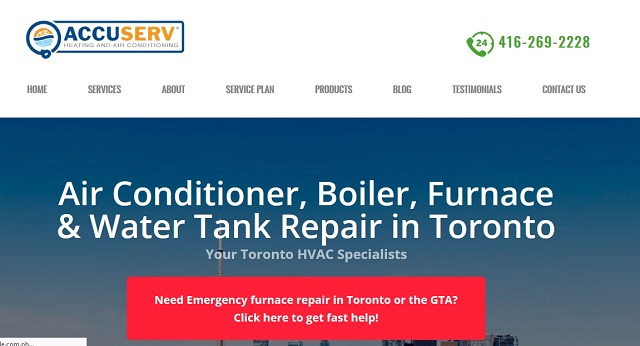 "Erich and Vlad installed the unit quickly and efficiently- talking me through the whole process. Very professionally done – years of experience. Highly recommend this company." –Chris Smelt
"Excellent work. Had my unit installed 2 years ago. Maintenance and service has been perfect. Highly recommend. Won't use anyone else." –Kiran Mathur
7. Oosterveld Heating & AC. With an easy-to-use emergency contact system, this is another company you can count on when you need service fast. They have been serving the area for over 35 years and have a 100% satisfaction guarantee. They've won a variety of awards for their work, so don't hesitate to call them for HVAC service.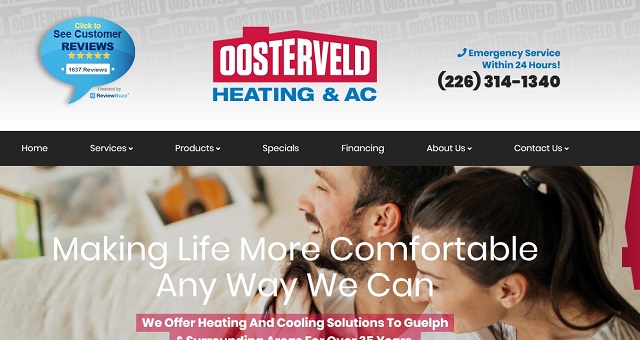 "The guys from Oosterveld were extremely professional and friendly. They were clean and quick with their work. They were very knowledgeable and helped me in deciding where my AC should go with their professional opinions. I was left with no questions as they provided me with all the info needed after the installation. I would highly recommend Oosterveld for any heating and cooling needs." –Kyle Gibson
8. Lloyd HVAC Services. This company offers comprehensive heating, ventilation, and cooling services for Toronto and the surrounding metro area. They focus on quality, dependability, and excellent customer service. They can also help you with any gas piping needs, along with installation or repairs.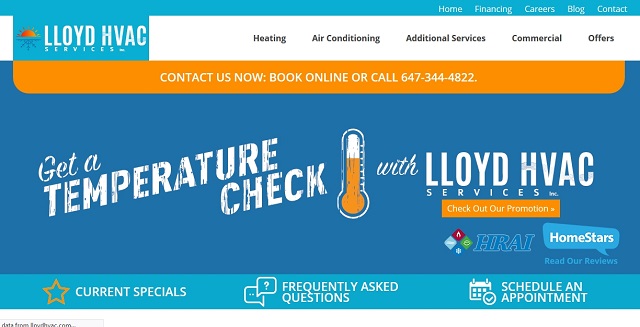 "When my floor heating system stopped working, I contacted Lloyd HVAC Services for help. They responded quickly, diagnosed the problem and replaced the old water pump. I requested that they perform the work on a Saturday, and they came at the exact time we agreed on. Everyone at Lloyd HVAC Services is courteous and extremely professional. Would consider their services in the future and would definitely recommend them to family and friends." –Andrej Rondas
9. Q's HVAC Inc. Whether you need furnace, AC, water heater, or gas line services, Q's is ready to help. They provide high-quality efficient appliances and provide excellent maintenance and repair services. Q's prides themselves on making sure each installation or service is done correctly the first time and within your budget.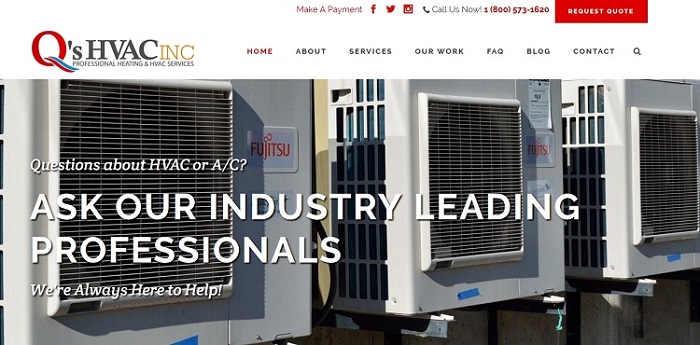 "Fantastic service! Darryl was my technician. He did a thorough job cleaning my heating unit and explaining how it functions. He also took the time to show me ways I could maximize efficiency. I will be using them again." –Nordinne Secour
10. Align Heating. Rounding out our top 10 is Align Heating. They offer HVAC services along with help with pool heating systems. They do both installation and repair and can even install a fully-integrated system in a new build or renovation. They have been delighting customers for years and are available 24/7.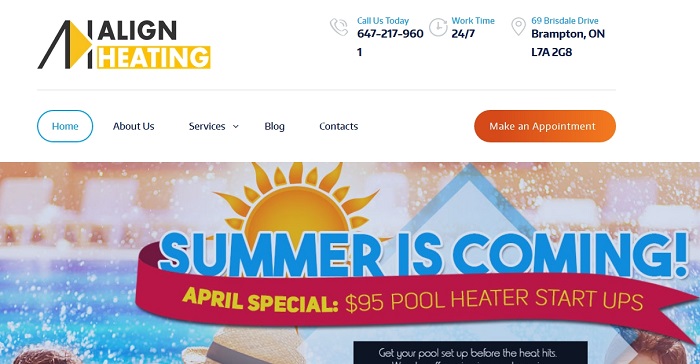 "The technician Kerian was very quick to come and diagnose and triple checked his diagnosis. Made all adjustments, super easy to deal with. Don't hesitate to call, he'll make sure everything is safe before finishing!"
What does it take to be a great HVAC company? Here's what to look for.
A Variety of Services. If they can service gas lines, offer 24/7 services, or have easy access to emergency help in addition to their HVAC services, you've found a great company to rely on.
Excellent Reviews. Existing customers are the best source of information about what to expect when you work with an HVAC company. Check the reviews and look for reliable high-star feedback.
Convenient Appointments. The most important part of customer service is that the company is available when you are. When you find an HVAC company that offers flexible appointments and narrow time windows, you've found a winner.
Staying comfortable is essential in Canada's four seasons. From the very hot summers to the very cold winters, the right HVAC company can be a lifesaver when something goes wrong in your heating and cooling.
Related Posts