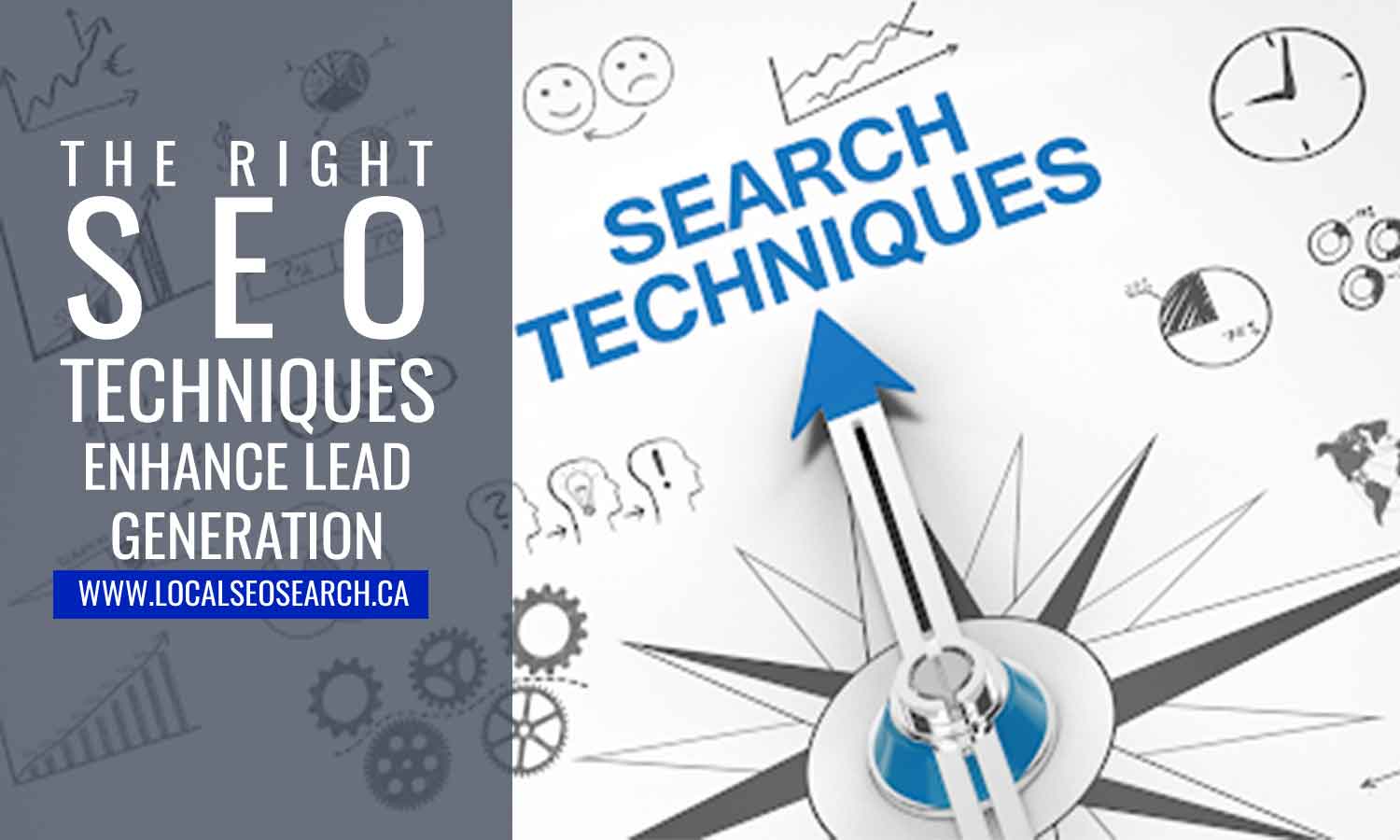 The secret about search engine optimization is out. Everyone in the digital marketing world knows how important SEO is to guarantee leads for the business. Not everyone knows how to implement winning SEO strategies for their company website. Take advantage of this list of 10 incredible SEO techniques. Generate clicks, calls, and conversions for your business.
SEO isn't a static art form. Search engine algorithms constantly change. As competition gets tougher, business entities must adapt to these changes and develop new strategies. This is when SEO experts become invaluable.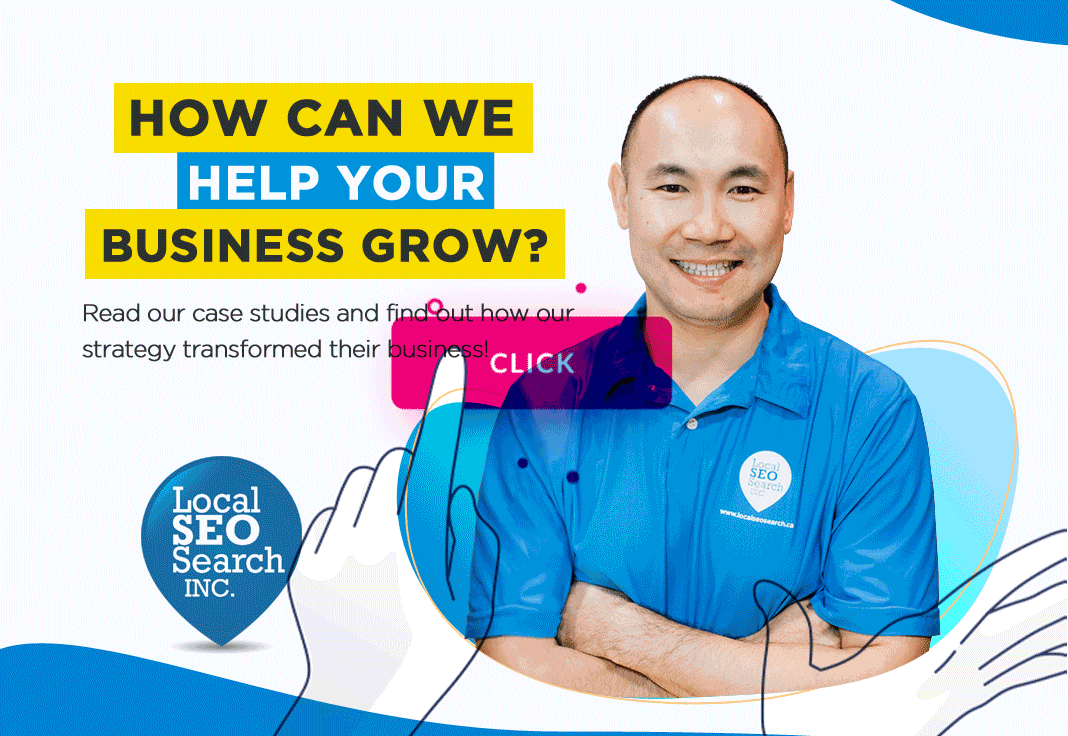 Did you previously rank highly on search engine results pages (SERPs), only to drop unexpectedly? Perhaps you missed some changes and your website didn't adapt. The good news is that even small and medium-sized businesses can beat the competition at the online game with a few tips.

1. Check Your Competition's Clues
Sometimes we wonder how competitors can thrive and surpass others in our industry. This is especially true for those of us who feel our business is stuck in a stagnant situation. Profiling your competition, identifying useful keywords, and observing SEO techniques can be extremely helpful.
When doing this key benchmarking activity, you'll discover that most of your competitors have gone digital. If you're still waiting for a reason to turn your company's landing page into a full website, stop and reassess! Having a user-friendly website that is easy to navigate is crucial.
The only thing worse than a website with poor navigation is a website with no content at all. If you're looking for inspiration, look at your local (and nationwide?) competition for inspiration. You can create your own database of prospects by making this effort.
Aim to steal some of your competitor's leads. You can take this a step further by using a backlink checker tool. Backlink checkers (such as SEMRush) are tools that you can easily use to generate an overview of the URL's backlink profile.
2. Know Good Content
Adding content to your website isn't just about filling space. Don't waste time adding content that is irrelevant to your audience. Targeted keywords (like the ones you've seen used by your competition) are important. Keywords can be strewn throughout an article or service page. It's also best to ensure that they are included in some of the headings used on those pages. Using keywords multiple times (without "keyword stuffing") throughout the article is key.
You'll also want to include these keywords in the introduction and conclusion for optimal results.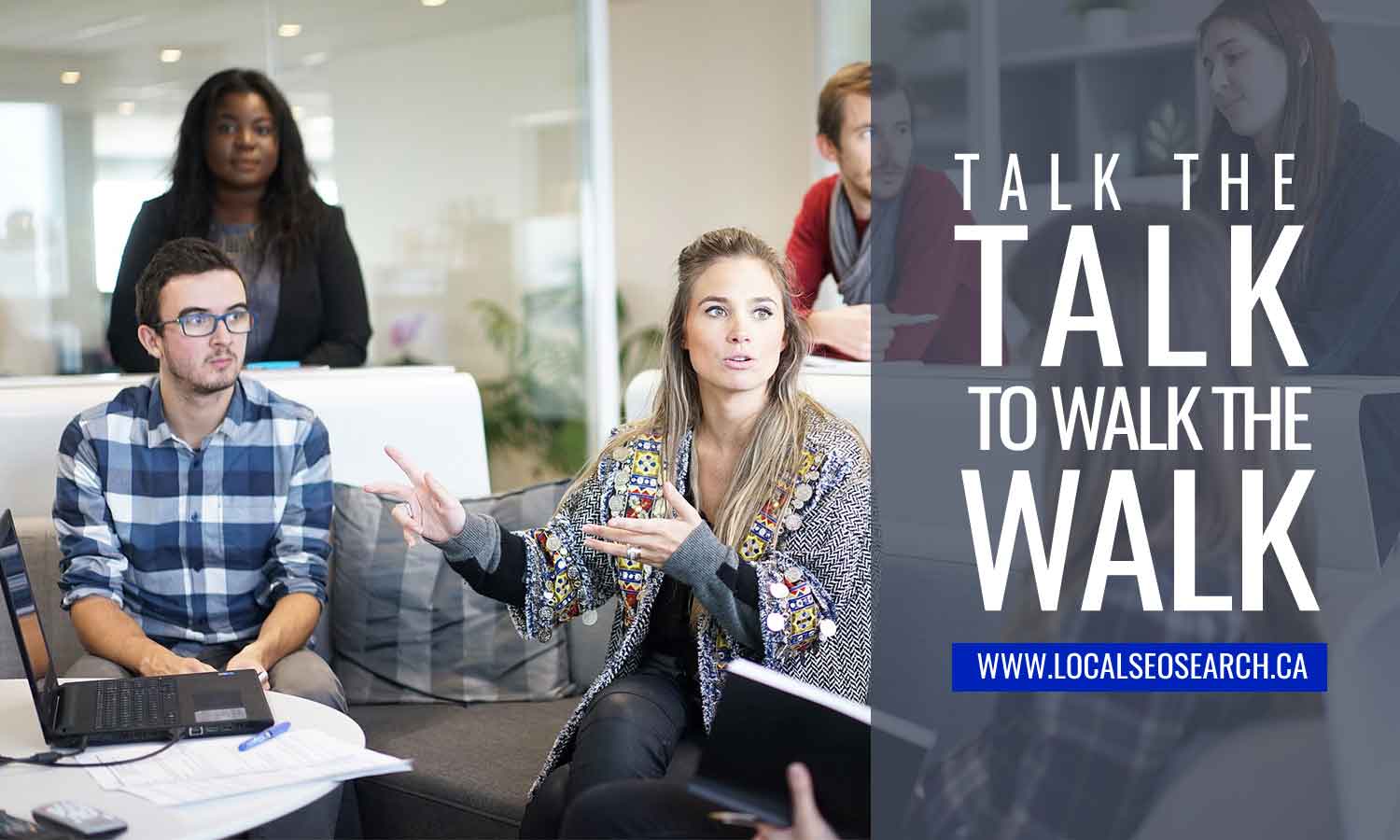 3. Know What You're Talking About
The Internet is useful in the daily life of both businesses and consumers. Thanks to this, you can connect even easier with consumers in your neighbourhood, or all around the world.
Most marketing specialists have recognized just how important SEO is to maintaining a piece of your company's online market share. If you're a small business, you may not have the budget that large companies do. If you choose to take the time to learn how to craft SEO-ready blog pieces, you, too, can get new customers and gain the trust of current ones.
Search Engine Optimization (SEO) is the process of adding content to your website to boost its authority in search engine result pages. Search Engine Result Pages (also known as SERPs) do a large part in helping your business increase sales.
If your website doesn't rank in a user's search response, it's unlikely that they'll find your website. Search engines rank websites based on the level of authority a website has on a given topic.
Websites that have 10 pages devoted to a specific topic will outrank pages that have fewer pages. Websites with the same amount of pages will be outranked by a site with the same amount of pages if those pages feature longer posts.
The amount of times that a keyword is used within the text is also crucial to determining how your website ranks as well.
4. Understand What's at Stake
Without understanding the potential of SEO, you will be far more likely to cut corners on your keyword count. You may not even feel compelled to devote the time necessary to ensure your SEO success.
Millions of people around the world search for products and services online; if your website isn't shown to them on SERPs, how will they know about what your business offers? A steady stream of potential customers, finding you online, gives you nearly unlimited opportunities to make a sale.
You'll have to play your cards right, however. The biggest hurdle you'll face is boosting your website up the ranks. Making your website visible on the first page of Search Engine Result Pages isn't easy. In fact, adding enough content to boost your page can be time-consuming and difficult.
Making your website more visible on SERPs is just the first step of SEO best practices. However, it's the best place to start.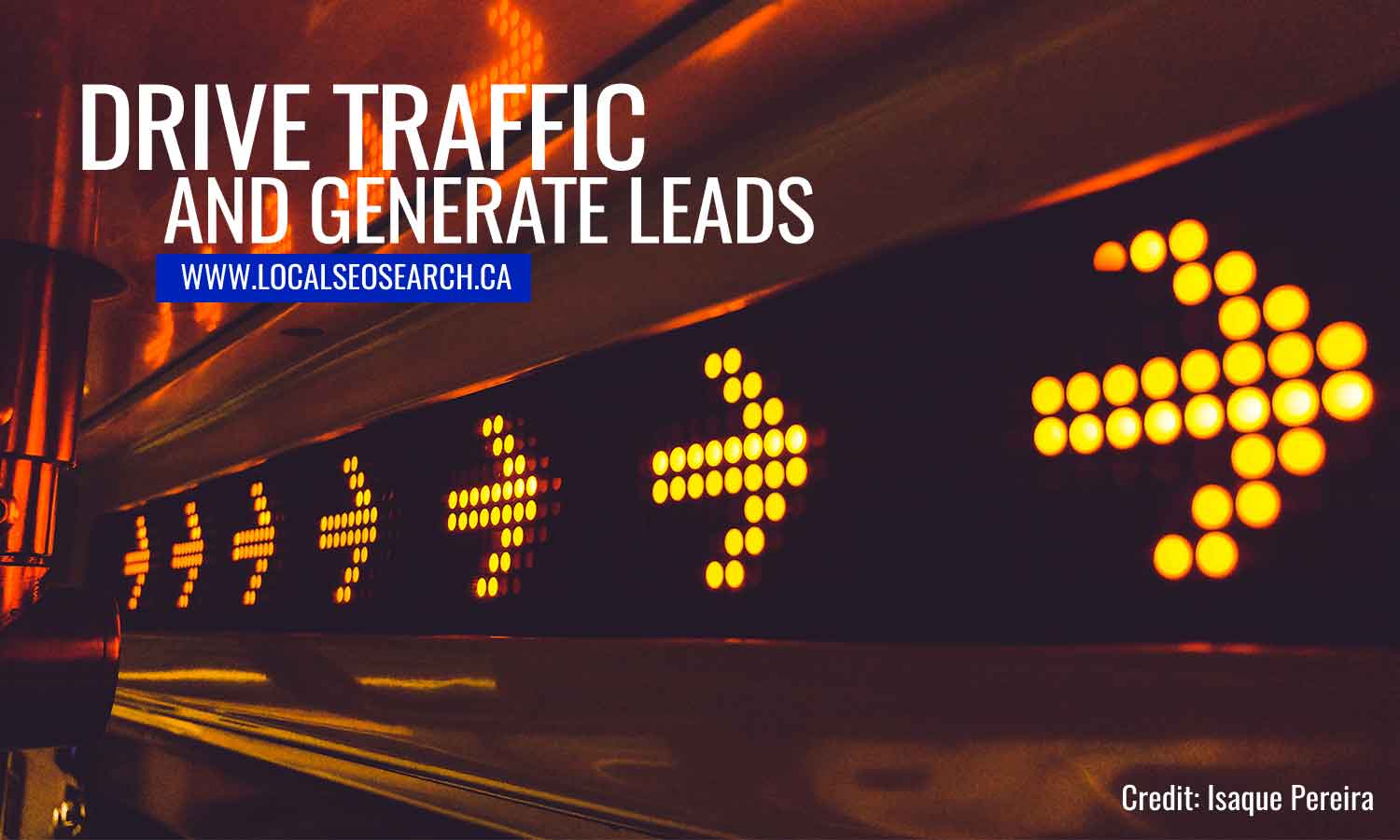 5. Know How Lead Generation Works
The process of attracting the interest of your ideal customer is known as "lead generation." This means finding your target audience and successfully enticing them to engage with your content. These unique visitors are known as "leads."
When working to improve your site ranking, you'll add certain keywords that are related to your business. You will add them throughout the digital content you display on your site. SEO will then work its magic by helping your website increase its search ranking for users who search the web using your selected keywords.
When a potential customer types a keyword into a search engine, they use the given SERP to select an online destination. Your web page is no different from a brick and mortar location in this way.
Look at it this way: Your customer is walking along the information superhighway and glancing at the storefronts. Your website must be easy to find and not far off the beaten path. By adding keywords and useful content, your website is more likely to rank highly.
6. Create Quality Content That Adds Value
Marketing expert Gary Vee loves singing the praises of "added value". Adding value means providing your potential customers with something they can use for free. Once your content meets their needs, your chance of converting them into leads and eventually making a sale is considerably higher.
The concept of reciprocity comes into play as well. The more value you give a would-be consumer raises the odds they'll want to repay your company for its generosity. The more you do for them, the more they'll do for your sales numbers.
SEO makes your business website the best tool in lead generation. The higher you rank; the more users engage with your content. They'll then, perhaps, share it with friends via social media and other links. The snowball effect (initiated by a successful SEO strategy) will act as a magnet for users.
Good quality content with SEO optimization can help you to attract more (and more) consistent traffic. This will lead to more organic traffic over time as users begin to recognize your company as an industry leader. Further, users who enjoy your content are likely to return to your site again and again.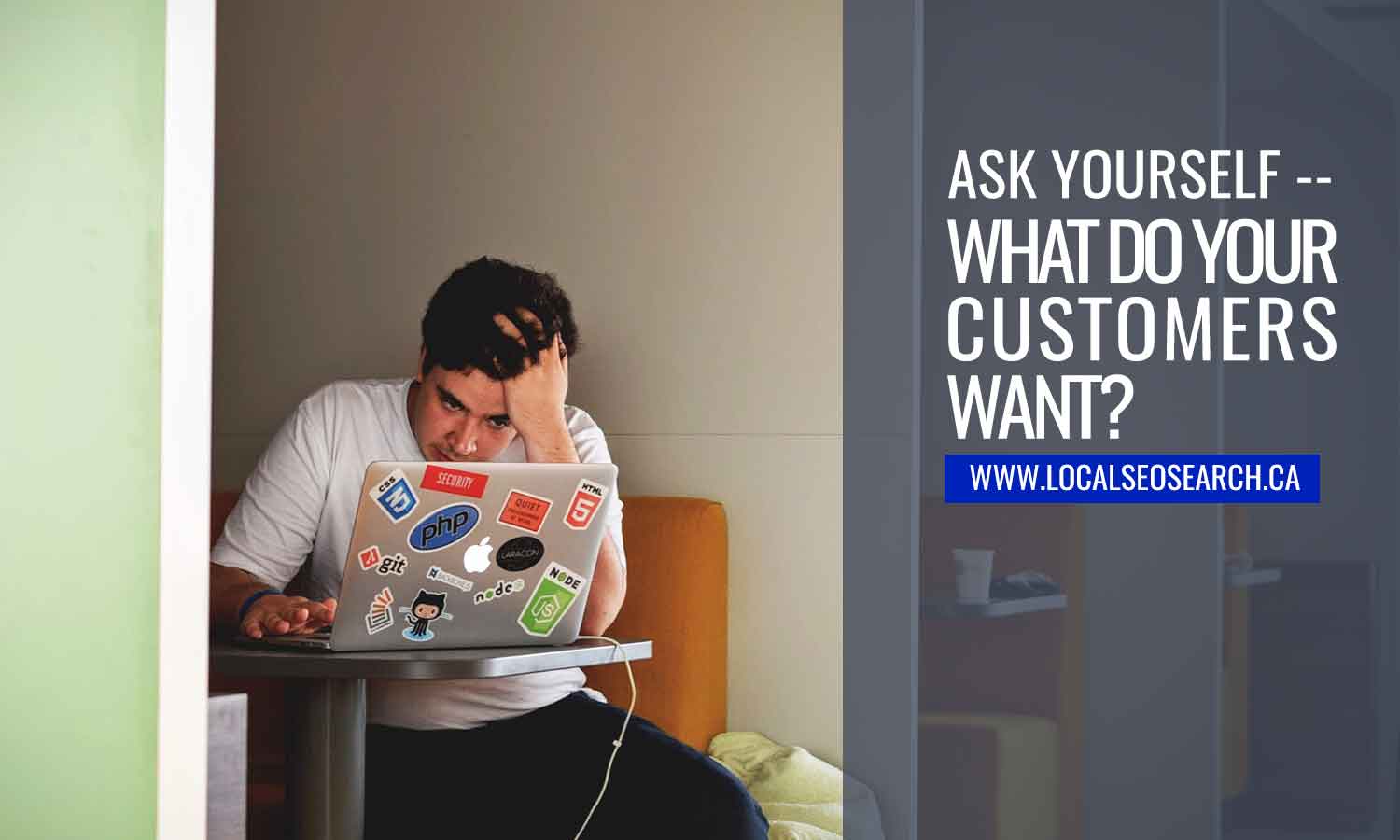 7. Answer the Question
The perfect way to drive possible leads to your website is by identifying the most suitable keywords for your business. This is a vital step toward gaining popularity in the search engines and attracting visitors. Using keywords with high search volume is great, but it's also a good idea to use keywords that may be less common. In this case, an expert digital marketing agency might be a good source for advice.
If your company works within a specific niche, you'll have the upper hand. Selling a widely available product can be difficult if you're forced to compete with the big dogs. Try looking for FAQs on your niche or specific industry. Searching websites like Reddit can be helpful too.
If you're looking for relevant search terms, identifying the questions your potential consumers might have can be incredibly helpful. Consider what words they might use for a voice search or speak into their computer when looking for your services or products.
8. SEO Techniques for YouTube
Blog posts aren't the only way to use SEO to your advantage. Using SEO techniques for video content can be helpful, too. By creating SEO optimized captions on your YouTube videos, you can drive traffic to your content.
The resulting effects will include more leads initiated by your video and a higher view count. Higher view counts can help to ensure that your business' videos are more likely to be seen. Video content can be some of the most effective marketing content when created and tagged effectively.
You'll want to use relevant keywords in your video description and link to your website. Including hyperlinks to related articles can also be helpful in driving traffic towards valuable content that will make them more likely to engage with your brand. Video content can be effective on platforms like Facebook and Instagram as well. Facebook and Instagram have a different method of categorizing content, however.
Content created for Instagram or Facebook should use hashtags to help drive traffic. Content that engages audiences most through view time, likes, and comments, make it likely to go viral. Going viral can be as simple as becoming one of the most popular posts for a common hashtag or by finding its way onto the explore page.
Who knows, your business might just be lucky enough to become the next big viral success story.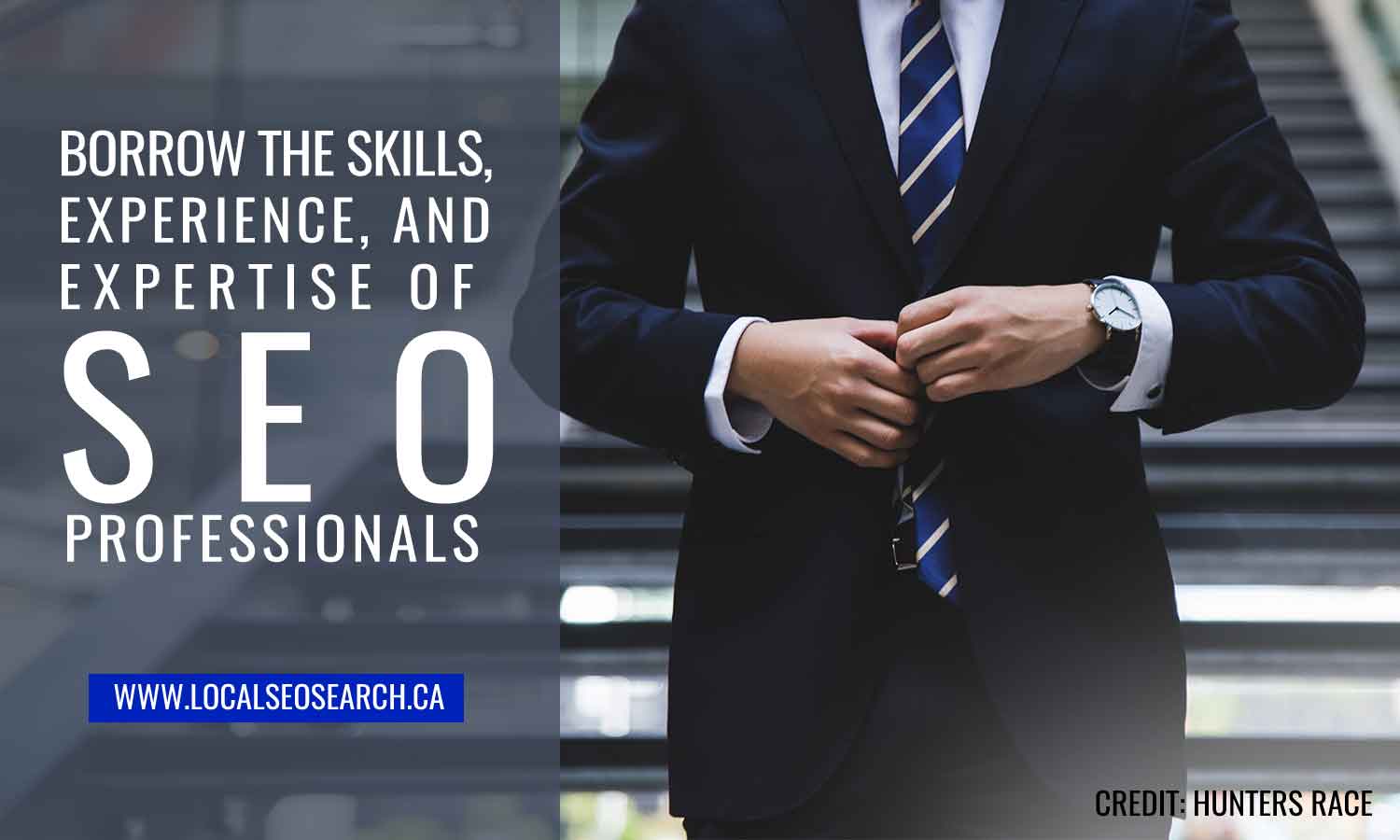 9. Enlist the Help of an Expert SEO Writer
If you aren't sure where to start, getting professional help can get you started. You don't have to worry about relying solely on an SEO content writer for all of the content that you post.
Enlisting the help of expert SEO content writers can help you learn how to write effective blogs and pages for yourself. This added supplement can also take some of the pressure off of you if you have a lot of necessary changes for your website. If you're looking to create SEO descriptions for your video content or want a bevvy of keyword optimized blog posts, getting help can be the first step toward a rapid influx of leads.
Additionally, if you have a small business, you know how valuable time can be. Adding an SEO writer's time and skills to your challenge can relieve pressure. This can help you get back to the important stuff so you can do more of the business-oriented tasks that only you can.
10. Learn More
Just because you've got a handle on the basics isn't an excuse to stop learning. Constantly changing search engine algorithms mean that you'll need to stay on top of new trends.
Ensuring that you're using the right keywords (in the correct format) can make all the difference. If you want to stay on top, you'll need to keep a watchful eye on updated algorithms and your brand's key competitors. That's where SEO experts come in handy.
If the thought of revamping and optimizing your website has you feeling overwhelmed, take time to speak with an SEO marketing specialist. They can help you determine just how much work you'll need to put in to see results and where you should focus your efforts.
SEO Techniques in Practice
Looking to learn more about SEO techniques that are key to your business' success online? Find information about how you can help to ensure your business' visibility online.
You don't have to navigate the SEO universe alone. Click the link above to find ways to improve your standing online and have an expert help you make your goals a reality..
Related Posts