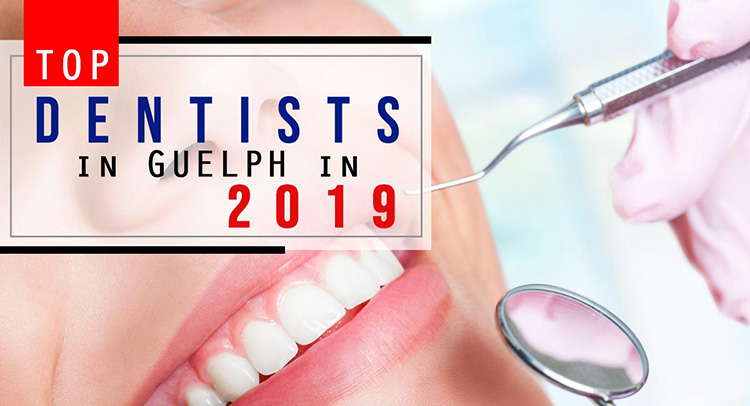 Struggling with a toothache, or simply looking for a place to get regular dental care? Taking care of your teeth is about a lot more than a great smile. The health of your mouth affects the health of your whole body.
That's why it's important to go to a top-rated dentist in Guelph on a regular basis. Of course, there are a lot of options – to make it easy to choose, here are the top dentists in Guelph in 2019.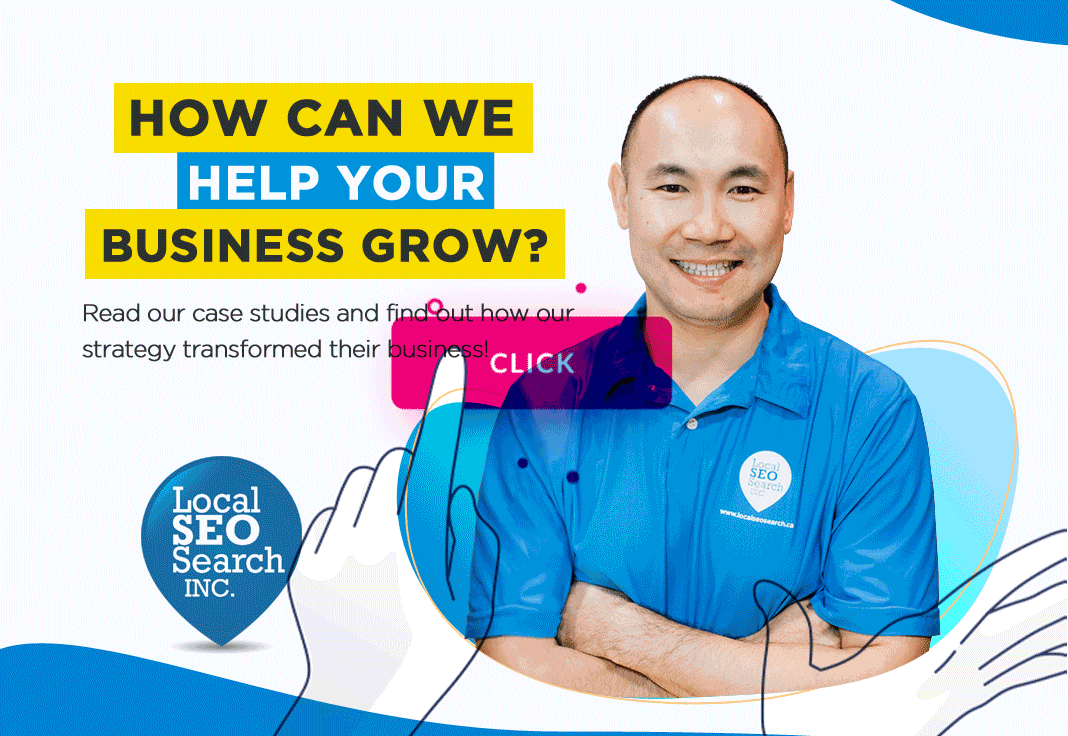 Top 10 Dentists in Guelph in 2019
1. Scottsdale Dental Centre. If you're interested in a dentist that can give care to your entire family, Scottsdale Dental Centre is the clinic you need. They offer a variety of services and are available for same-day dental emergencies. With an average of 4.9/5 in 163 reviews, you know they have happy customers.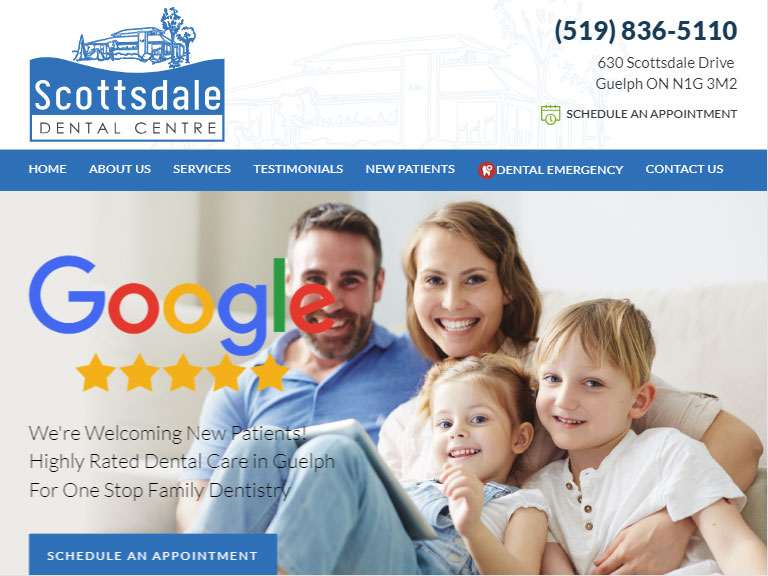 "Always a positive experience at Scottsdale Dental Centre. Staff members are always friendly, engaging, and willing to help in any way they can. I cannot recommend Dr. Ahmad and his team enough!" –Matt Sytsma
"Very great dentist! All staff are very friendly and the establishment is very clean. Super helpful, efficient and gentle also!" –Liv Feebs
2. Stonegate Dental. For comprehensive services that range from Invisalign treatment to whitening and implants, you can count on Stonegate Dental. They are a top-rated dental office that prides itself on using modern technology to make dental care comfortable. With an average review of 4.9/5, you know you can trust them.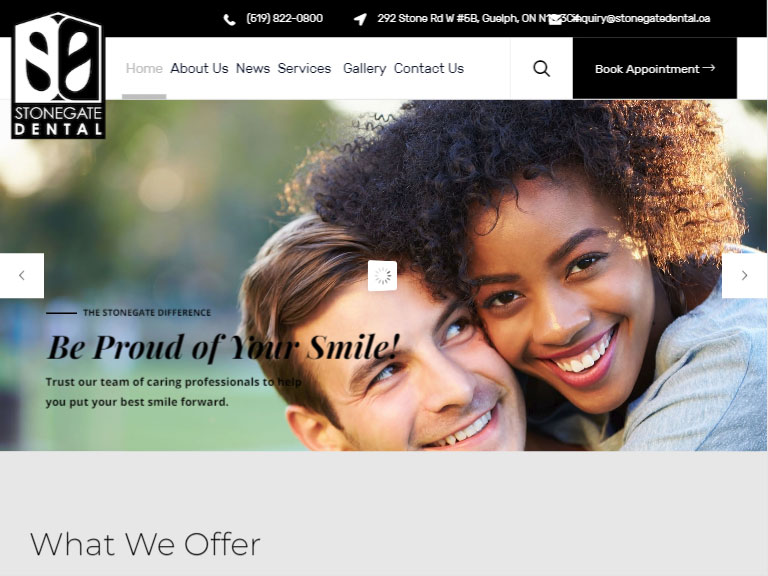 "I highly recommend Stonegate Dental. I've been really impressed with Dr. Wat. She is very knowledgeable, professional, friendly, and accessible. At my first appointment, her assessment was spot on. My hygienist (Jason) did a great job with my cleaning. I was given timely appointments and everything was well organized. The office made arrangements for scanning for night guards and retainers for immediately after the appointment. The staff was very friendly." –Charlie Wang
3. Harvard Rd Dental Care. Another family-centred clinic, Harvard Rd gives all of their patients top-level care. They offer a comfortable and relaxed environment and use the latest technology to make your visit both easy and effective. They have an average review of 4.9/5 from happy customers.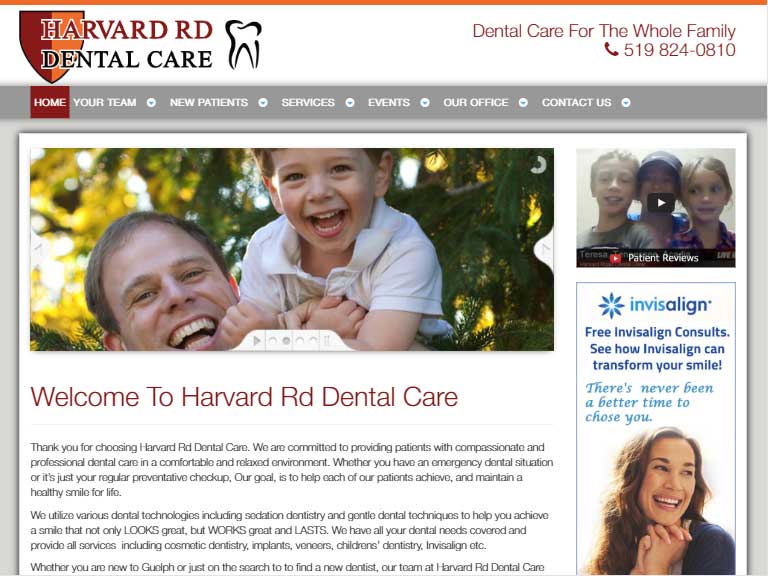 "Dr. Hendricks and the team at Harvard Road Dental are exceptional at what they do. The administrative team is always very friendly, welcoming and helpful with every visit. Dr. Hendricks and Teresa could not have been more kind and reassuring during my visits. Dr. Hendricks is very professional, thorough with his work and explanations and has always made me feel comfortable. I would highly recommend this clinic to anyone who is looking for a great dental team." –Michelle Cruickshank
4. Guelph Village Dental. This caring dentist in Guelph offers both family dentistry and help with cosmetic issues. Village Dental is located in Pergola Commons and their website features a virtual tour to help you know what to expect. They offer a variety of options for dealing with dental anxiety and have an average customer rating of 5/5 from customers.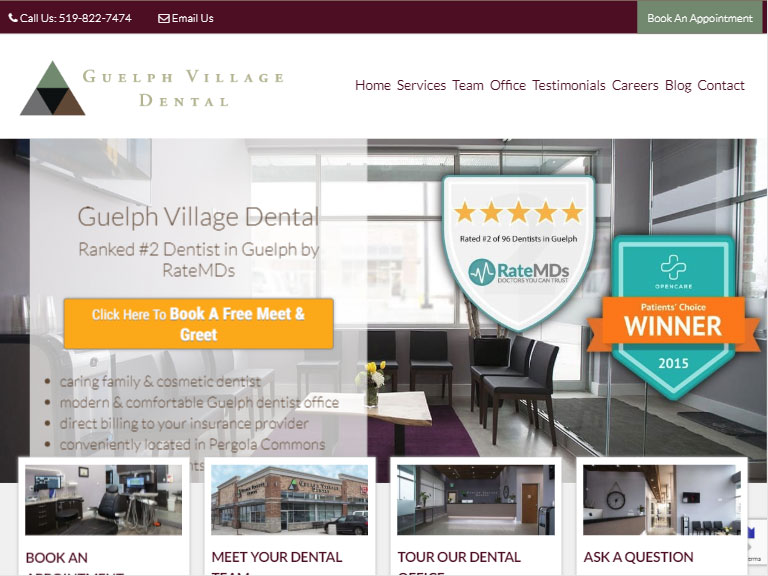 "I get very nervous going to the dentist, but this place makes me feel at ease. Great dentists, dental hygienists and other staff. Andrea did my cleaning and she was the best! They also direct bill my insurance company so it made it easier on my budget. Thank you!!" –Brie Blue
"The best experience I have had at a dentist. The staff are extremely helpful and friendly. You can't go wrong here." –Les Nagy, Local Guide
5. Guelph Royal Dental Centre. This dentist in Guelph offers a variety of services, from porcelain onlay cosmetic dentistry to regular care to emergency appointments. They offer each patient a personalized treatment plan and focus on delighting their customers.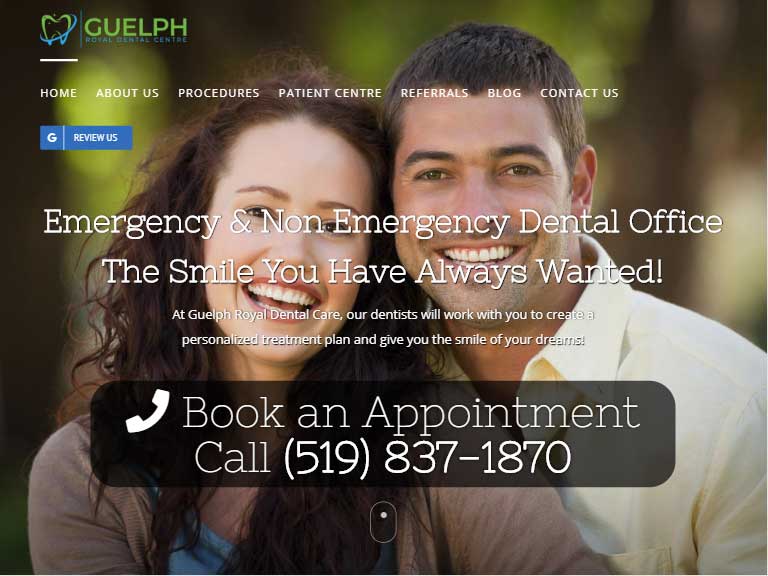 "I recently had my implant and soft tissue gum graft done here by Dr. Boeriu. I felt minimal pain after and the procedure was a breeze and it went very well. I found the experience amazing as the procedures were very fast which helped with my nerves. The staff were friendly and made me feel at home. The clinic is very clean and modern. The best experience so far. I will definitely come back here for my other dental treatments." –Mary
6. Speedvale Dental Centre. If you want to love your smile, this holistic dentist is a great choice. Speedvale Dental will show you everything from Invisalign before and after results to their leading technology that helps patients feel comfortable during dental care. With excellent reviews, you can't go wrong here.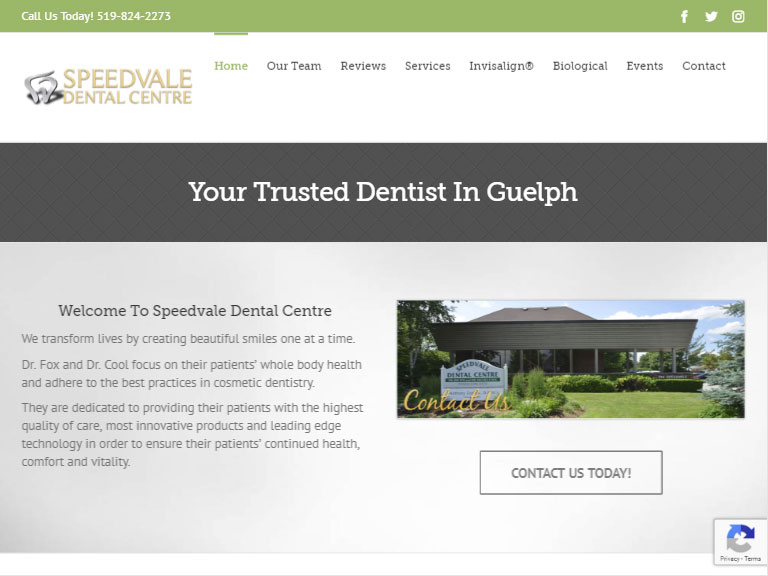 "This has been my dentistry for the past 24 years. I've always thoroughly enjoyed the familiarity and charm of the building. Moreover, the staff have always been approachable and pleasant. The hygienists and dentists treat patients with care and have always made me feel comfortable and at ease. Their primary concern is your health and comfort, that being said I recommend Speedvale Dental Centre (Dr. Cool and Dr. Fox) to family, friends and those who are looking for a better dentistry experience. The practice of Speedvale Dental Centre is a shining example of thorough, comfortable and pleasant service. Thanks Speedvale Dental Centre, keep doing what you do!" –Ben Millar
7. Swiderek Dental. This dentist in Guelph offers a full range of services, from a simple dental check up to cleanings and full oral restorations. They have over 20 years of experience, so you can have peace of mind choosing this clinic. They focus on proactive dental care to prevent major problems.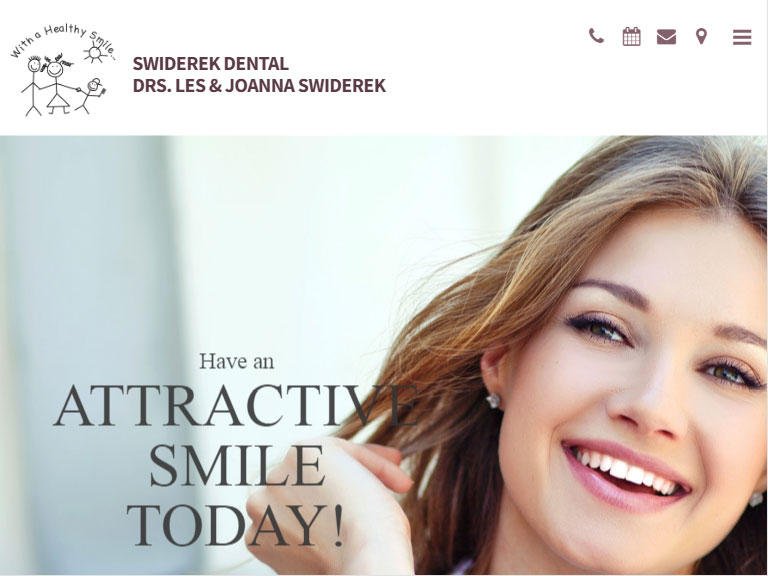 "Very friendly place and good service. They are very professional and good at what they do. Would 100% recommend." –Kate Bens
"Just arrived home from having a tooth pulled. Was treated with gentle concern because of being phobic of dentists. The best care in the world. All the gals are just lovely and so caring." –Doreen Allinson
8. Uptown Guelph Dental. For a full suite of services from the simple to the complex, take a look at Uptown Guelph Dental. They offer dentistry for the whole family, from children to adults. They have specific expertise in pediatric dentistry and periodontal therapy. With great reviews, you won't go wrong at this clinic.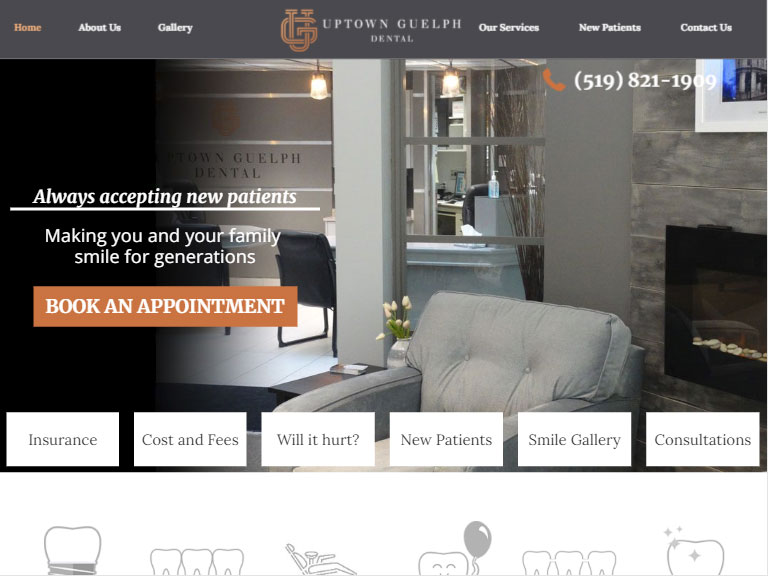 "Dr. Medhat gave me the best dental exam I have ever had. He and his assistant were calm and professional and I completely understood what I needed to do to maintain the health of my teeth and gums. The three hygienists whom my daughters and I saw were fantastic. We will definitely be recommending Uptown Guelph Dental to anyone in need of a dentist!" –Johanna Kidd
9. Bisson Dentistry. If you need help with specialized issues, such as TMD/TMJ, implants, crowns, or orthodontic options, Bisson can give you everything you need. They focus on the entire system of teeth, gums, muscles and joints to give you long-lasting dental solutions. They have great reviews as well!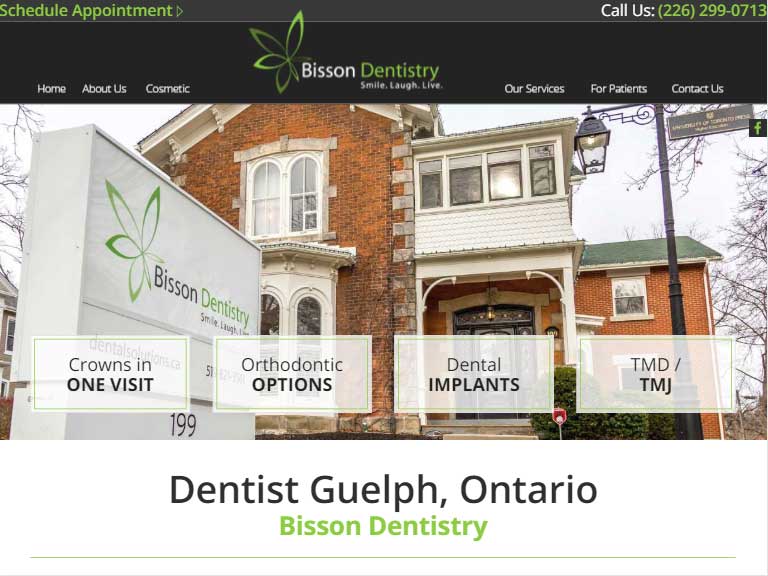 "Beautiful downtown location. Close to a bus stop. Wheelchair accessible. Very comfortable waiting area. Didn't have to wait long. Super friendly staff. I had an amazing first visit. I've been putting off dental visits before, but now I'm looking forward to my next appointment and meeting the wonderful team at Bisson Dentistry again. The dental-patient care at Bisson goes well beyond my expectations."
10. Dr. Urszula Barrios. This Guelph dentist offers a wide range of services from pediatric dentistry to cosmetic help. Keep your teeth healthy and love your smile without any anxiety when you choose Dr. Barrios. They are also available for dental emergencies and have many happy clients.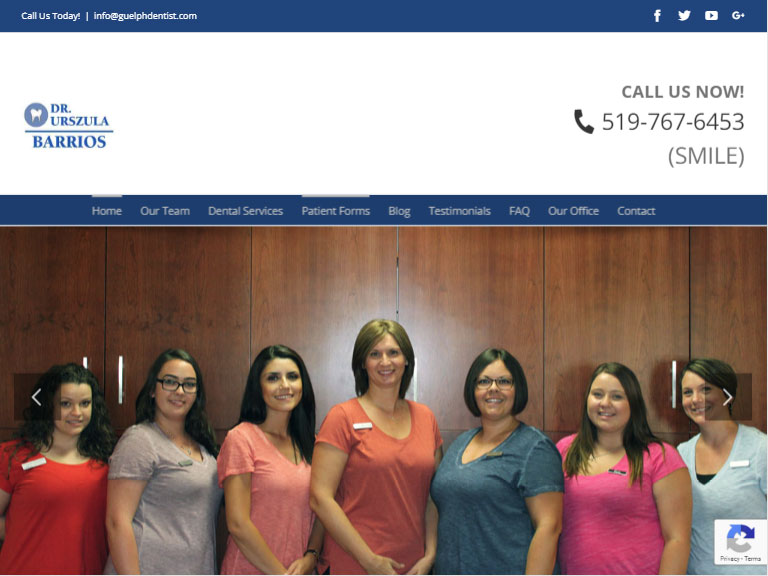 "I had two appointments for a problem tooth: first appt an "emergency" with a follow-up to fix the problem. I was very appreciative of how quickly office staff reacted to my call, were able to get me an apt within a few hours and I was given the appropriate medication to prepare the tooth for the next step: a root canal. I have always found staff to be friendly and considerate yet very professional and this reflects the leadership provided by Dr. Barrios." –Deborah McWilliams
How do you know you've found a dentist you can rely on? We recommend looking for these elements when evaluating Guelph dentists.
A Variety of Services. If you have children, choose a dentist well-versed in pediatric dentistry. Be sure you also find a clinic that offers a wide variety of services, because you never know what you'll need over time.
Emergency Availability
. If you have a dental emergency, you want to make sure you can get an appointment right away. Ask your dentist what the process is for emergency appointments and make sure it's something that works for you.
. Nothing speaks as loudly as happy customers. If other patients have had an excellent experience with the dentist, that's a great sign. If you have anxiety about dental care, be sure to look for reviews from other anxious patients.
Dental care makes a huge difference in our lives. It affects our confidence, overall health, and problems with pain or infections. It's common to want to avoid the dentist, but the right clinic can make it much easier to get care.
Related Posts