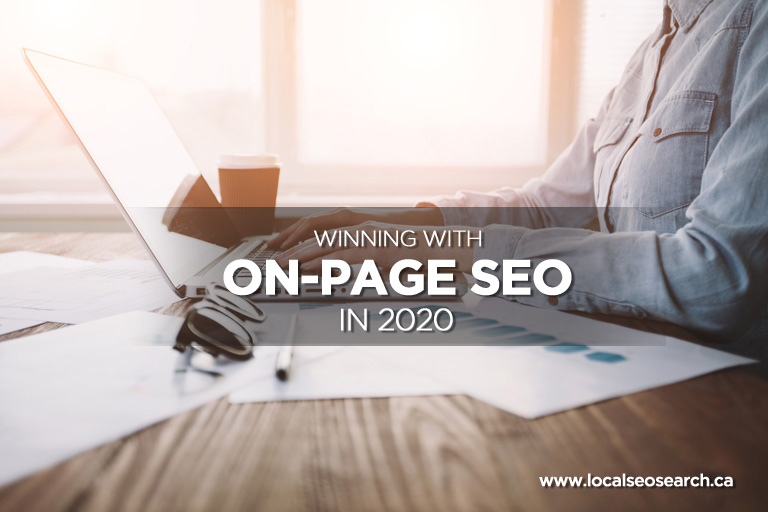 Search Engine Optimization (SEO) changes every day, and going into 2020 businesses are facing some of the biggest changes in SEO ever.
New technology is changing how consumers search, which means that companies have to adapt or lose out on crucial search traffic. What can you do? This article will give you the details you need.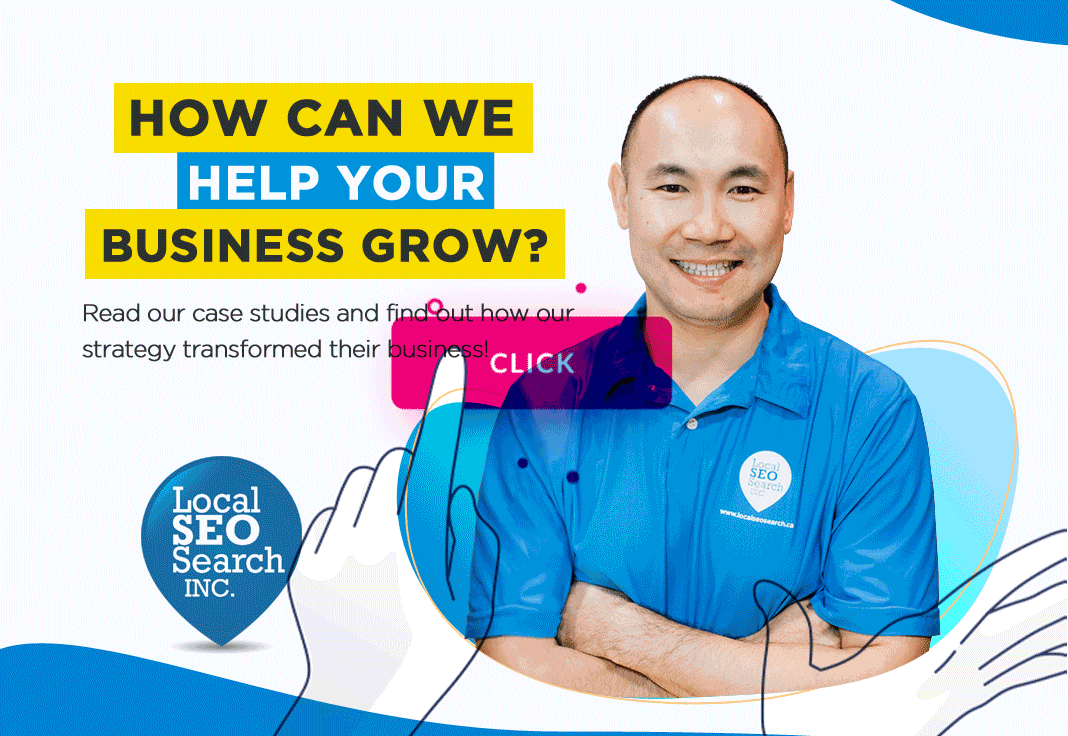 There are two parts to SEO: on-page and off-page. On-page SEO are steps you take to make your website authoritative and rank well for keywords on your website. Off-page SEO are strategies you employ on other platforms that help your company build its reputation and trustworthiness.
The first step is to make everything on your own website as optimized as you can. Here are the tips and tricks you need to succeed in 2020.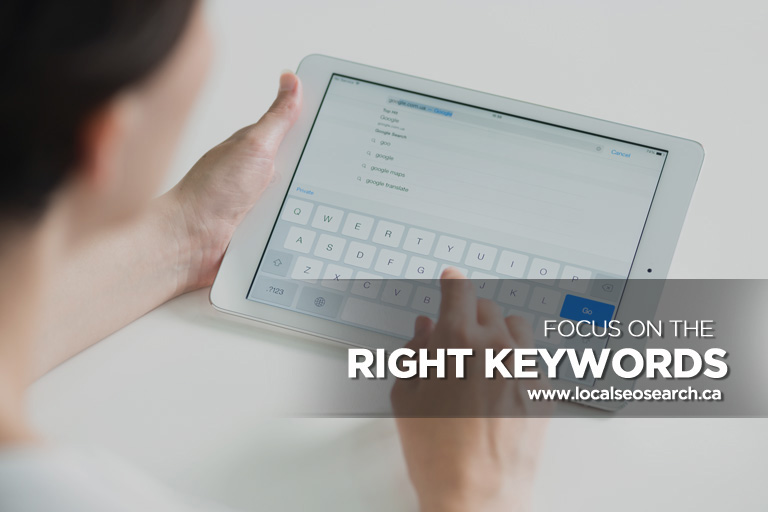 Focus on The Right Keywords
Keywords is the first thing everyone talks about when discussing on-page SEO, and that's because it's so important.
There are over 1.7 billion websites active online today, and the only way to differentiate yours from everyone else is to target specific terms. Keywords let Google know what your website is about, which helps it deliver your site for specific online searches.
Choose keywords that your research shows you have good search volume but moderate to low competition. You want both long-tail keywords and local keywords.
Long-tail keywords are phrases with three or more words. The longer the term, the more specific the searcher is being, so it helps them find exactly what they need. Long-tail keywords are also vital for the future, as searches increasingly move to voice devices like Alexa, Siri, and Google Assistant.
Local keywords are related to the area your business operates in. They help bring in customers who are in your area and connect you with your local community.
Remember that your article title and SEO title can (and should) be different. The article title needs to have clickable power words, and the SEO title needs to be keyword optimized.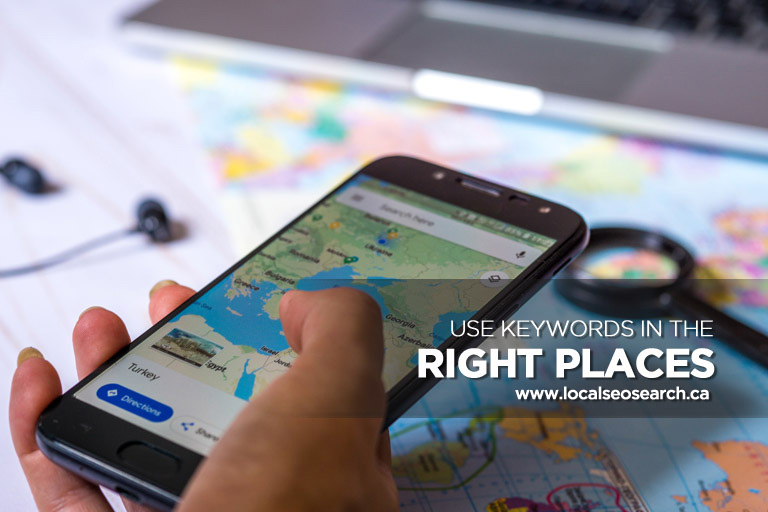 Use Keywords in the Right Places
Once you've discovered the keywords you need, where do you use them so that both Google and your visitors understand your content and focus?
There are a huge number of places where keywords matter. Here are just a few.
In Title Tags: Title tags remain the most important on-page SEO feature. It's the first thing Google looks at to determine what you're about, so make sure your keyword is near the front of the tag.
In the Meta Description: The meta description is what users see when your site shows up in search results. Be sure the description includes the keywords and grabs attention to encourage a viewer to click through to your website!
In the URL: Your web address, or URL, should not be complex. Don't use something like website.com/category/articletitle. Instead, make it simple and use website.com/keywordphrase.
In the First 100 Words: If you're writing a blog post or webpage, you want to lead with the most  important information. That means your introduction should be gripping and encourage reading, but you also need your primary keyword in the first 100 words.
In Headings: Headings should be used in your content to make it easier to scan, understand, and read. Be sure your keywords are in the headings.
In Image File Names: When you add images to your blog post or webpage, make sure you label them with your keyword, not a convoluted number or unrelated term.
Use Synonyms: Latent Semantic Indexing (LSI) is a fancy term for synonyms and alternate phrasings of your keywords. Be sure to sprinkle these throughout your content. You can often find these related keywords below your search engine results under "Users also search for".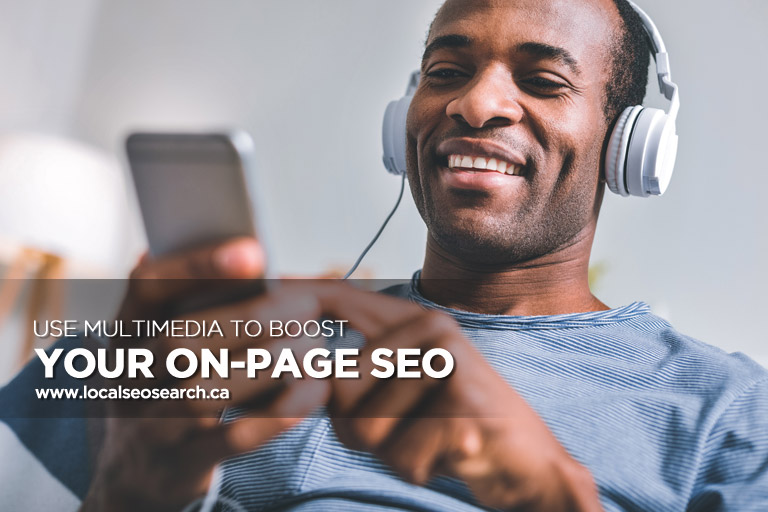 Use Multimedia to Boost Your On-Page SEO
Video has been a significant driver of traffic for a few years now. People love to watch video and as a result Google pushes video results to the top. Also, having video on your website can increase the amount of time people spend there – your "dwell time" – which is another indicator Google uses in ranking.
Google has mentioned that 80% of all online searches are followed by a video search. Also, pages with videos are 53 times more likely to rank on Google's first page. Users of both mobile devices and desktops are looking for videos more than 25% of the time.
You can't afford to overlook the power of multimedia and video content for your on-page SEO.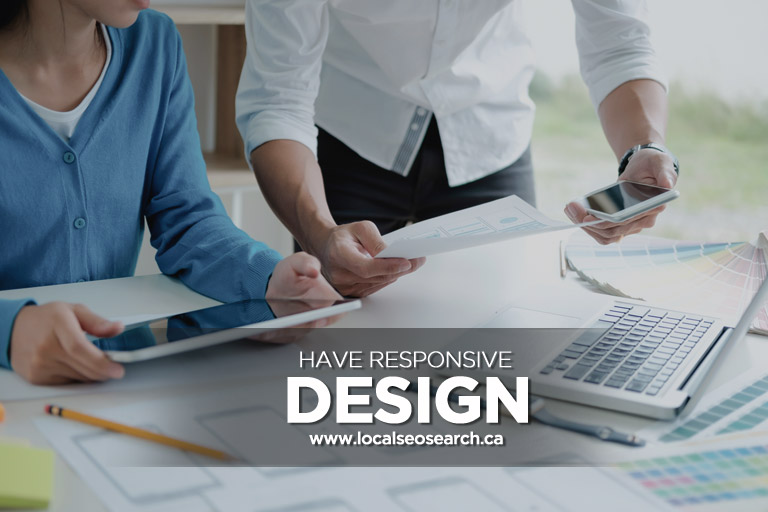 Have Responsive Design
Google has been using mobile-first indexing since 2018. Most companies have adapted quickly to the change, but not everyone has.
Responsive design is about making sure your website looks just as good on a smaller mobile screen as it does on a larger desktop. Test your site to make sure elements don't overlap, menus are easy to navigate, and text is readable.
Over half of website traffic comes from mobile devices, so if your site isn't easy to use on a small screen, you're losing significant traffic and customers.
Rock Your Links
Many people think of linkbuilding as an off-page SEO activity, which it is. But using the right on-site linking adds to the authority and trustworthiness of your website as well.
Supporting your facts and statistics with relevant outbound links helps Google understand that you're doing appropriate research. It helps your readers trust your work as well. Being an authority makes it easier for prospects to decide to purchase your products and services.
You also want to use links between your own pages. When you link internally to blogs or product pages, you boost the profile of those parts of your site. Internal links also help Google better define the topic you're discussing, which is important for ranking.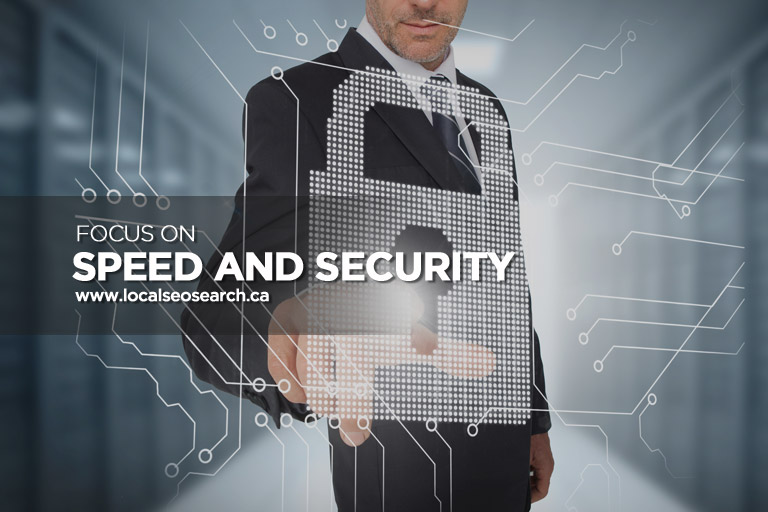 Focus on Speed and Security
The faster your page loads, the more likely it is that people will stick around to read it. As a result, Google makes site speed a strong ranking factor. Several years ago they said that a load time over 2 seconds was a problem. You can guess it's even faster now.
You can use a variety of technical strategies to make your website load more quickly, including a CDN, compressed images, and a fast website hosting company. Browser caching makes a big difference as well, since those who've visited before won't have to wait so long for elements to load.
Security is another significant issue. You need to have an HTTPS protocol to ensure Google will rank your website, and other security measures will not only help your ranking but improve customers' trust in your business.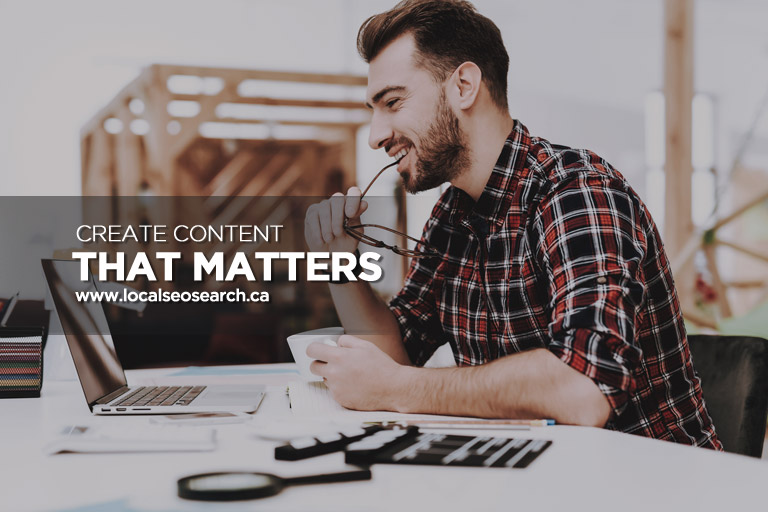 Create Content That Matters
What's the point of ranking highly in Google, anyway? The purpose is to get eyes on your website so that you can build relationships with prospects and turn them into customers. As a result, the real priority in SEO is to create content that matters to prospects.
Content that drives traffic, repeat visits, and sales is:
Practical and useful
Interesting to read
In-depth and well-written
Written with the reader in mind
Solves a problem
Easy to share
The biggest problem businesses have with on-page SEO is that they simply don't have the time to keep up with all of these elements. That's understandable – you have a business to run! That's why you should choose a professional agency like Local SEO Search to take care of your SEO marketing.
Our custom digital marketing plans include both on-page and off-page SEO. We've worked with over 10,000 businesses in dozens of industries, so you can rest easy knowing our expertise is top-notch.
Are you ready to find out what we can do for you? Contact us for a consultation today!
Related Posts