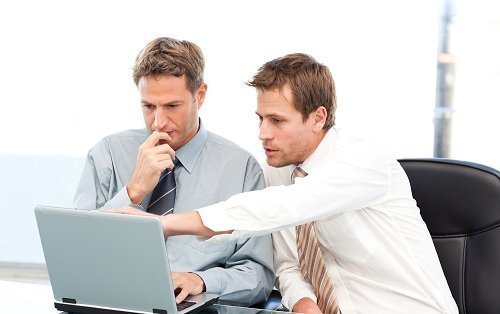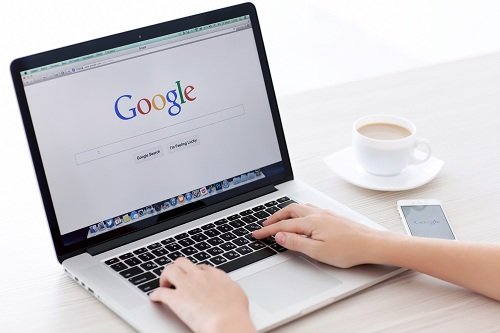 Every smart small- and medium-sized business owner wants to rank at the top of the Google search page. While competition in the world of online marketing can be dog-eat-dog, the rewards for ranking first on Google searches include about 30 percent of the search traffic and 90 percent of total clicks.
The Google search engine uses location to provide better search results and improve user experience. Although standing out among local competitors can be challenging, optimizing locally gives your business a higher chance of visibility within the search engine results. This is where Google's Local Pack comes into the picture.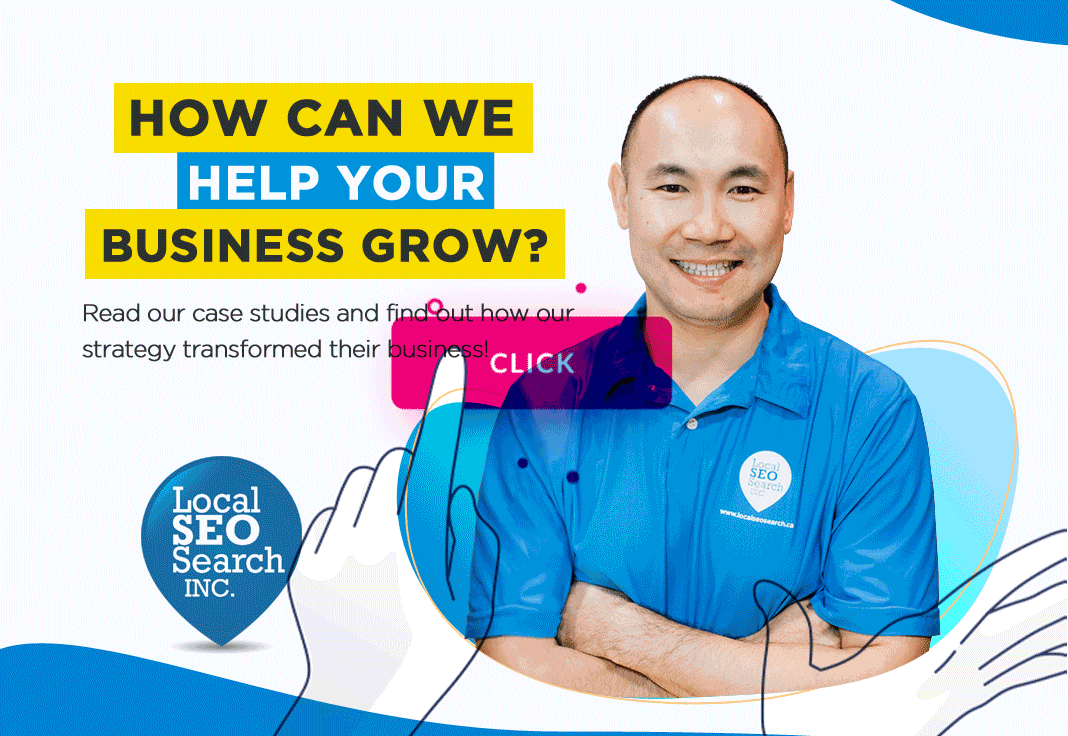 What Is the Local Pack?
Google's Local Pack is a critical reason why SMB need to optimize online presence for local SEO. When a potential customer has a query, the Local Pack displays the top three most popular (and relevant) businesses, along with contact details and other valuable information. This information appears in Google's search results, based on a business' estimated location.
The Local 3-Pack is usually found beneath a map, showing the name, address, and phone number of the business (NAP), business hours, and star rating. While it has a "view more" option, it's most desirable for your business to be in the top three listings for searches in the local service area. Take a look at the example below: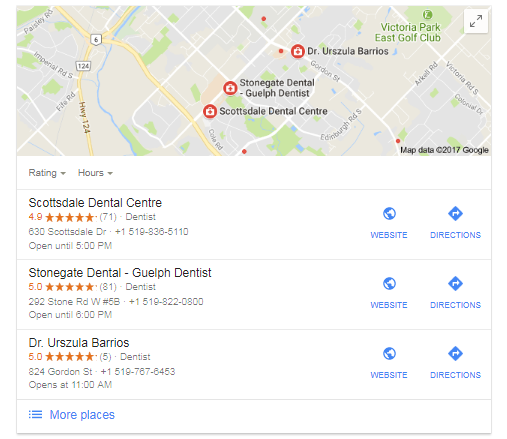 A little while ago Google displayed the first seven business results for local searches known as the "7-Pack." But with constant improvement in the smartphone landscape and changes to the Google algorithm ranking for local results, the 7-Psck was cut down to three. Whether you are searching for a business near you using a desktop or mobile device, Google will display the 3-Pack.
How to Get into the Local 3-Pack
Making your online presence known in the Local Pack plays a crucial role in a business Google ranking. Getting into the Local 3-Pack can be either relatively easy or extremely difficult. Your business needs solid SEO strategies in place to boost the likelihood of getting into the top three results for a search.
Here are some things you can do to get your business featured in the Local Pack:
1. Optimize On-Page Content for Local Search – Although the physical location of a business may seem irrelevant for online shoppers, the actual business address is important to search engines. Google requires the exact address of a business so that it can effectively include your website for searches around the physical location. If a business has multiple locations, it is vital to create unique pages for each individual, physical place you offer services or products. This way, it is clear which location each page represents when Google crawls those pages. You may also want to embed each page with Google Maps and Schema markup on the NAP.
2. Use Appropriate Directory Listings – While it can be tempting to submit business NAP information on all directories, it can be a costly mistake. Posting on low-quality and spammy directories can have a negative online effect. Here is a list of quality directories to consider:
>Google
>Bing
>Facebook
>LinkedIn
>Foursquare
>Merchant Circle
>Angie's List
>Yahoo
>Yelp
>Better Business Bureau
A presence on relevant and high quality directories helps boost exposure. It can also benefit the business with a link back to its website.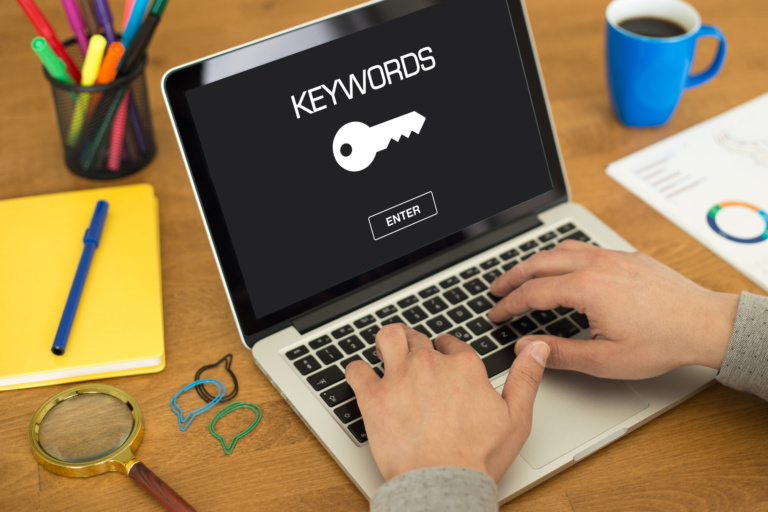 3. Correct Citations – "Citation" is the term used when a business' information is listed on another website. To create relevant and effective citations, you need to provide the NAP, description, category, and keywords, and the website URL. Here are several ideas to keep in mind:
>Provide accurate information when citing your business.
>Get as many citations as possible.
>Make the most out of the information provided by each source.
4. Positive Reviews – One of the factors Google uses to determine the Local 3-Pack is the number of quality reviews a business has. An online review is a powerful element for SEO. According to a Zendesk research report, 90 percent of customers said that online reviews can be a major factor when deciding whether to trust a business.
The competition for getting into the Local Pack can be tough. Local SEO Search understands every business owner's need to increase online presence and successfully boost search engine rankings. If you are in need of expert guidance and want to send tangible results, please give us a call at (416) 888-8756 and we'll explore the ways you can stay competitive and on top of the Local 3-Pack.
Related Posts