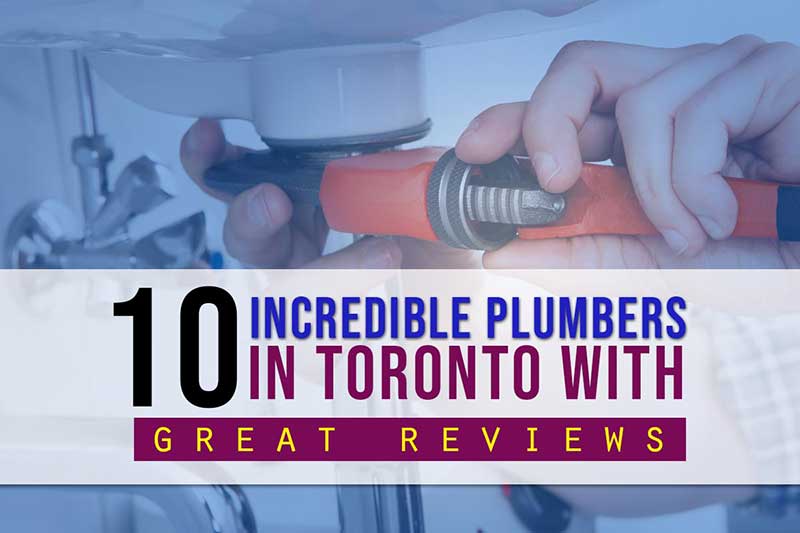 When you work with a plumber, you want to make sure it's someone who's reputable and will do a great job. After all, you're trusting them to handle issues that you usually can't see yourself, because it's behind a wall, under a sink, or even underground.
Fortunately, you can choose a great plumber by finding local providers who have excellent reviews from other customers. It's a fantastic way to find a high-quality professional.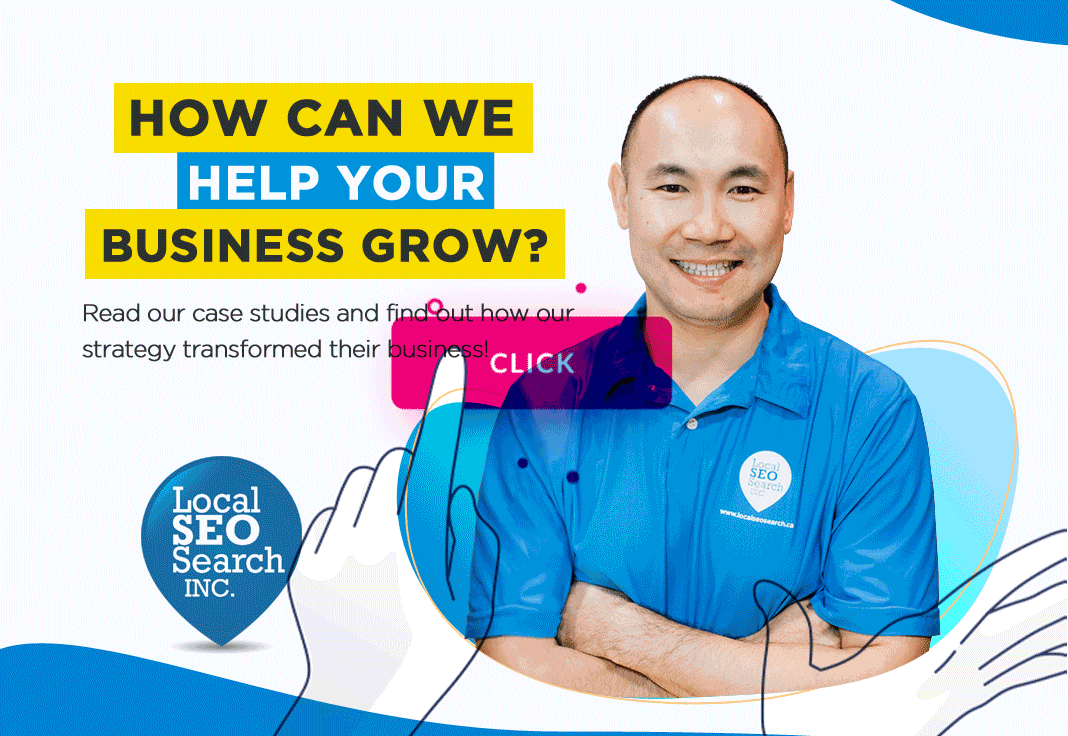 Top Ten Plumbers in Toronto
1. Mr. Rooter Plumbing of Toronto. This local plumbing provider has an amazing 4.6 out of 5 star rating with 276 reviews. They offer a full suite of residential and commercial services, including trenchless repair and 24/7 emergency service.

"Waqas has been here 3 times to fix or install things. He is great. Efficient, fast and really knows his stuff. He's also friendly and willing to explain what needs to be done and help us decide what's important. We consider him 'our' plumber and would call him anytime." – Carol Gold
"This is a review from one happy gal who had the new dishwasher installed by Brian M from Mr Rooter. I give this company 5 star for everything starting from customer service, how quick they responded to us, reminder call, follow up and knowledge and professionalism of its employees. Definitely recommend. Thank you!" – Corina Feiger, Local Guide
2. Priority Plumbing & Drains. With a powerful 4.6 out of 5 star rating with 568 reviews, you can't go wrong with Priority Plumbing. They handle everything from emergency plumbing to frozen pipes to appliances, along with drain issues and trenchless repair.

"Just had Kyle from Priority Plumbing services at our home for a kitchen faucet replacement. He is an incredible plumber! He pays attention to detail and is very concerned about cleaning up while working. He helped me to understand pressure problems in our master baths. Extremely professional and warm individual. We have found our new plumber. Extremely satisfied!!" – Donovan Selbye, Local Guide
"We had a plumbing emergency and Matthew came through for us as they always do. Fair prices, outstanding work and a variety of solutions make them our go to plumbers. Matthew was outstanding, worked efficiently and bent over backwards to be sure we had everything we needed. Highest recommendation I can give, he was the best!" – Vaclav Donn
3. Brothers Plumbing. This plumbing company has over 50 years of experience providing plumbing and drain services. They have a strong 3.9 out of 5 stars on reviews, and they handle plumbing, drains, water heaters, waterproofing, and more.

"I am so impressed with the work of the Brother plumbing staff. David was excellent, helpful, strategic and efficient. I would highly recommend him and the company great job David." – Vince Anthony Montagnese
"David was quick in coming out to give us an estimate. Was fair & stuck to his price. Quality of work was great, and he was extremely professional. I would highly recommend him and use him for future projects. Thank you." – Susan Trench
4. Express Rooter Plumbing. With upfront flat rate pricing, you always know what to expect with Express Rooter. They don't have overtime charges and are happy to make an appointment that's convenient for you. With a 4.1/5 average review, this high-quality plumber is a great value.

"We discovered we had no cold water in our kitchen and our bathroom. We got on Homestars and looked for a plumber to help us. Based on the reviews, we chose ExpressRooter Plumbing. We called their office and the person who answered told us we were in luck as they had a plumber in our area who was just finishing up a job. The plumber arrived within 20 minutes and determined we had frozen pipes. He went to his truck, brought in a machine, hooked it up to our pipes and waited. While the machine was working, Tony, the plumber, gave us great advice on how to avoid this problem in the future. In a little while all of our water was running just fine. We appreciated their quick response and friendly advice. We will definitely recommend ExpressRooter to our friends and neighbours." – Dave Bartyzel
5. Anta Plumbing & Drain Services. Looking for a full-service plumber that offers free estimates, 24/7 emergency services, and excellent reviews? Look no further than Anta, which boasts a 4.7 rating out of 5 with 243 reviews.
"The friendliest and most knowledgeable plumbing place around. I was helped over the phone by a wonderful lady named Tanya and she was an absolute sweetheart. We have a plumber sent over. 100% quality work all new drainage under kitchen sink. Would recommend to others." – Donna Brinkman
"The entire team at Anta was very helpful, informative, and pleasant to deal with. They worked me through every step of the process and made sure I was taken care of. They were able to work around my schedule and they worked outside in very cold temperatures. I was impressed to say the least. I would gladly work with them again!" – David Carere
6. Leaside Plumbing and Heating. Whether you live in East Toronto or West, you can get 24/7 service from Leaside. They offer a full slate of plumbing services and have earned a 4.9/5 rating from delighted customers.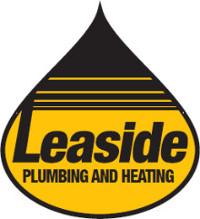 "We highly recommend Leaside Plumbing. There were responsive, professional and completed the job faster than anticipated. Kurtis was great and easy to work with and they cleaned up after the work. Honest bunch to deal with when you are panic stricken or dealing with an emergency. Put them in your phone." – Lara Perez
"Leaside was an excellent choice. Dylan was very helpful in assisting me to find the correct parts to repair my shower unit. The workmanship was excellent and very timely. Would not hesitate to use Leaside in the future." – David Charnock
7. Everest Drain & Plumbing. This award-winning plumbing company offers residential, commercial and industrial services. They've gained a rating of 4.8/5 from happy customers, and would love to serve you as well.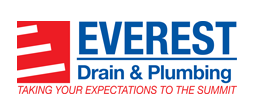 "As a real estate broker and property manager. I deal with many trades in my business and I only work with reliable companies. I have recommended Everest plumbing to many of my clients and associates. I always received positive feedback. Khem and his team are friendly, professional and knowledgeable. They can handle any type of plumbing job." — Ron Chichora
8. Absolute Drain & Plumbing. With flat rate pricing and over 20 years of experience, you know you can trust Absolute Drain & Plumbing. They offer plumbing and drain services along with basement waterproofing, and have excellent reviews.

"Called them out to run a camera into the clean out since the other company we used had a broken camera. They showed up on schedule, very friendly and professional and had the right equipment to provide the right information and suggested a much more efficient course of action. Happy with the service, the experience and the price." – Sara Rountree
"This man literally just saved my sanity!! After a year of our septic backing up, snaking it and even emptying it to no avail, he came and showed me exactly what the problem was AND how we could fix it ourselves instead of trying to take advantage of a desperate situation! It's been one thing after another in the short year that we've owned this house and I can't tell you how much I appreciate an honest and genuine person at this point. Long story short, HIGHLY RECOMMENDED!!" – Cory Laubscher, Local Guide
9. DrainWorks Plumbing Company. These plumbers are proudly commission free, and don't charge overtime, vehicle fuel, or other extra charges. This company is rated 4.4/5 by happy customers and offer comprehensive plumbing, drain, and waterproofing services.

"We have used Drainworks several times to repair and replace our old faucets and toilets. Very professional and thorough. They make sure that the job is done correctly and everything looks great. Provide multiple options and let you choose. Better than other services I used in the past, I would recommend them for sure." – Randy Tyrrell
10. A Alert Drain. This full-service plumbing provider offers residential, industrial, and emergency plumbing services. With a rating of 5.0 from their happy customers, you know you're getting a great provider.

"They are a professional and very efficient company. They are very experienced people, as they have been in business since 1927. They are reliable and offer 24 hour service 7 days a week!" – Evelyn Leonard
What should you look for in a top-rated plumber? Here's what we recommend at Local Search SEO:
24/7 Services. You never know when you'll have an emergency, so choose a plumber who is available 24/7.
Comprehensive Services. The right plumber will be able to help you with anything you need, from repairs to installation to waterproofing and more.
Excellent Reviews. Of course, you want to look for happy customers! That's the best way to know you're dealing with a great company.
Plumbing is something we don't usually think about, but when you need great service you really need it. By knowing who the best plumbers in Toronto are, you'll know exactly who to call if you need to reach out for help.
Related Posts