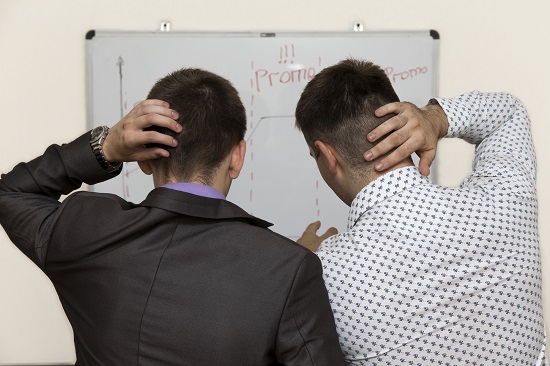 Ever since the dawn of the internet age, people have wanted to make money online. The internet marketing industry exploded and tips and tricks for success and profits spread across the web like wildfire. The dream of making a living from the internet is still strong, but too many people use out of date or incorrect online marketing tips to try to achieve their goals.
Don't make these five awful online marketing mistakes and you will be on your way to success:
1 – Failure to make concrete goals is a big mistakes that crops up at the beginning of any online venture.
Building a website is a worthless endeavor if you do not know what each part or page supposed to do for you. Identify your business goals and create a plan to reach them. This will help you create more targeted and effective website pages, blog posts, social media comments and marketing matter.
2 – Focusing on search engines instead of site visitors or readers is a practice from 10 years ago that is detrimental to your search engine placement these days.
After all, if asked what you want your business to do, you probably would say you want to help people, teach them about something or sell them great products. You wouldn't say that you want to search engines to be happy.
3 – Not identifying or marketing to an appropriate demographic, which includes local consumers, is a big mistake.
Local search engine optimization is becoming much stronger and can result in a considerable boost in site traffic if done correctly. Too many website owners fall into the trap of marketing to everyone instead of focusing on the people who are more likely to use their service or buy their products.
4 – Being self-centered is a negative trait in people as well as internet-based businesses.
Every blog post, social media comment and interaction with the public should not be an advertisement or focused on your products or services. Now more than ever, the public wants to see businesses in a personal way. They want to forge connections and build relationships and trust for the long-term. Get involved in conversations, comment on others' posts and interact regularly.
5 – Too many online marketers fail to analyze their efforts and tweak their campaigns, actions and interactions based on them.
If you do not know what works, how do you know what to do more of? An online business must be dynamic and constantly changing to keep up with current marketing techniques.
In order to be successful in internet business today, you need a comprehensive online marketing plan that combines SEO with social media, brand reputation building with quality content writing. Local SEO Search Inc. provides all the services and more to help you succeed. Contact us online or give us a call at 1-877-689-5268 to learn how we can help you.
Related Posts