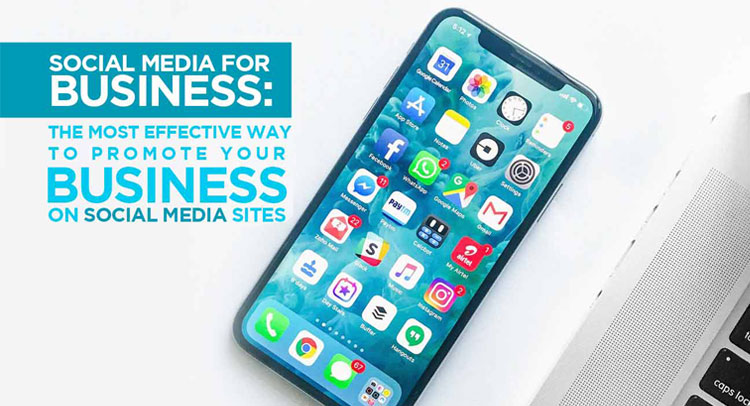 In a few short years, social media for business has gone from a fun idea to an integral part of any marketing strategy. These days, if your business isn't on social media, you're ignoring potential ways to connect with customers.
Even if you know how important it is to get on social networking sites, that doesn't mean that you know how to do it well. Where do you start? Do you hire a social media agency? Start posting and hope something sticks?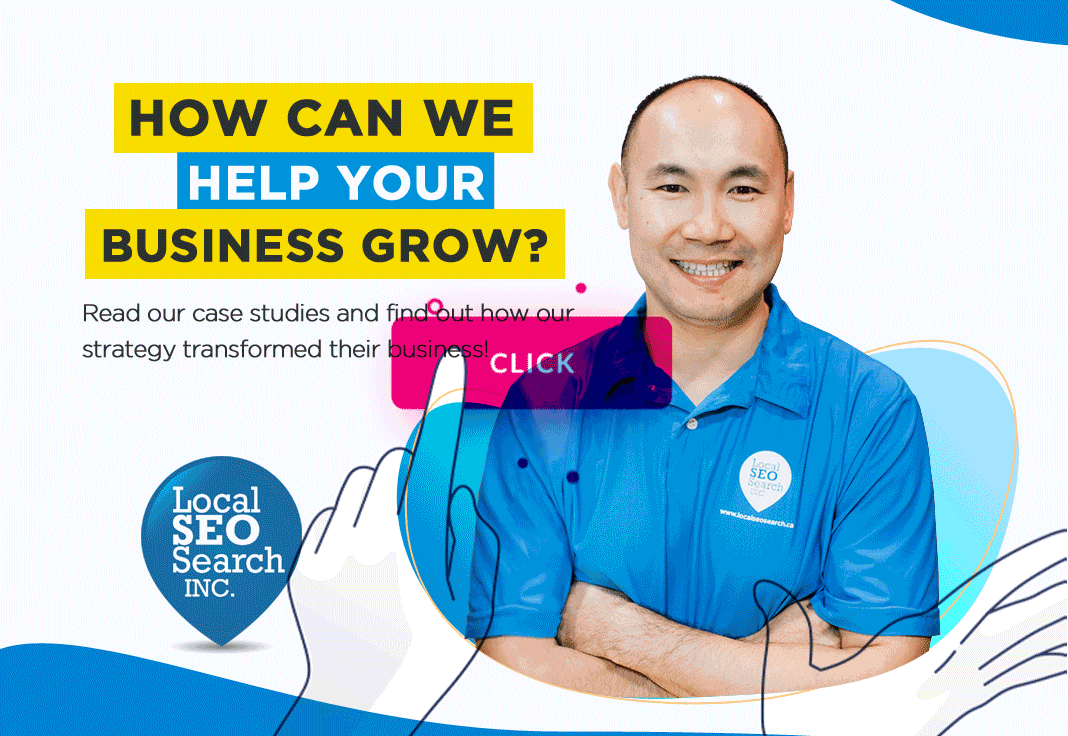 Luckily, it doesn't have to be confusing. We've put together a guide for small business owners looking to promote their businesses on social media. Read on to find out what social media is, which social networking sites to use, and how to use them to promote your business online.
What Is Social Media?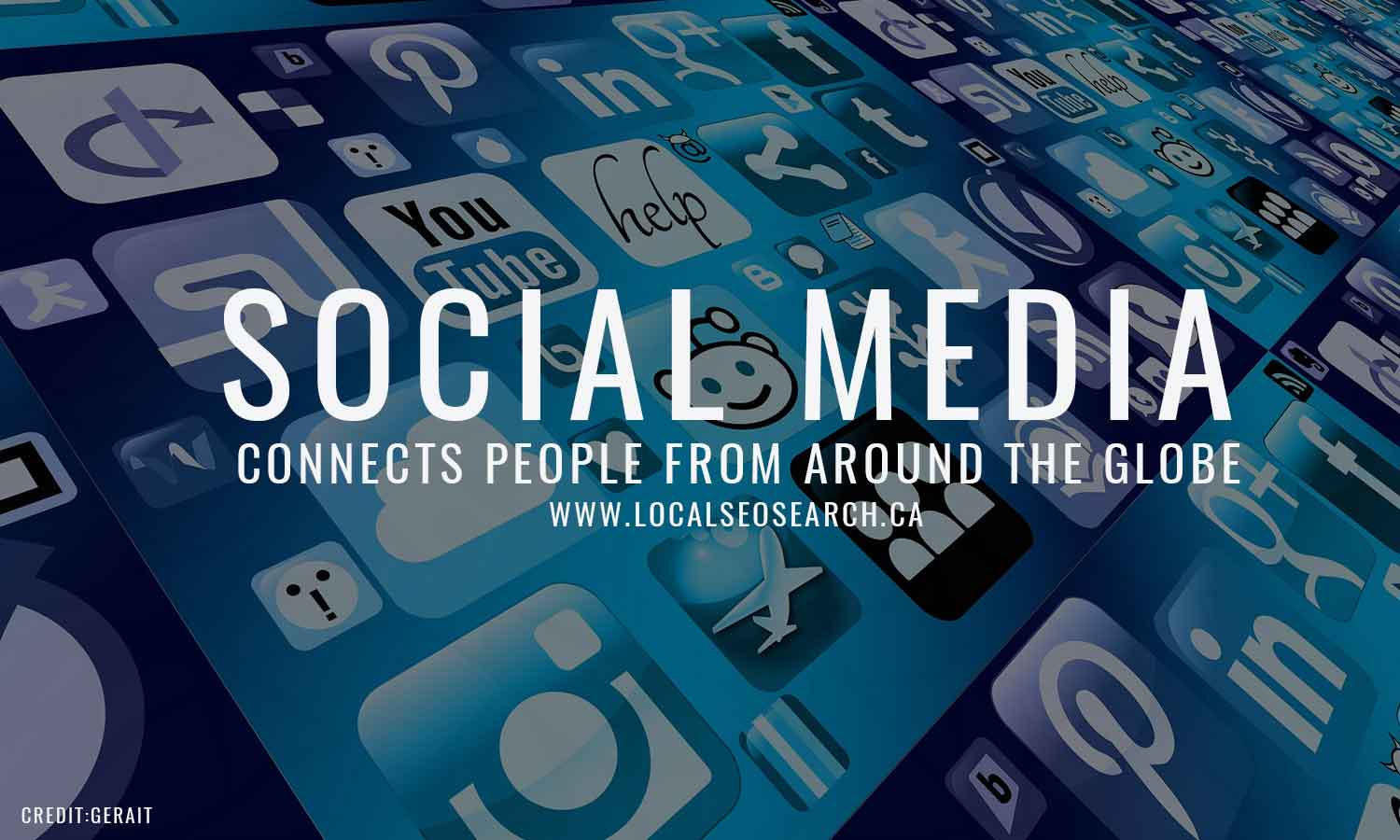 Social media websites help people from across the world connect, share ideas, and spread knowledge of all kinds. Think of it as a water cooler conversation that you can join in on whether you're in India or Canada. It facilitates conversations about everything from pop music to the best way to design a landing page. No matter what you're interested in, chances are you can find a niche for it on a social media site.
Social media helps people to feel connected wherever they are.
What started off as a way for people to keep up with their friends and family has evolved into a tool that connects people from across the globe. Social media marketing companies have sprung up to help businesses take advantage of this new opportunity. It's easy to see why.
By 2020, there will be nearly three billion people worldwide with at least one social media profile. That's almost half of the world's population that you can reach with a click of a button. Why would you not use it? Social media management in Toronto has taken off as well. Let's take a look at Canada's top social media sites and how your business can use them for marketing.
5 Top Social Media Sites in Canada
Five of the most popular social media sites in Canada are Facebook, YouTube, Instagram, Twitter, and Snapchat. Before you choose which site you want to focus on, make sure you choose your target audience. If you want to reach people 55 and older, for example, Facebook is going to be your best bet. Most people in this age group, if they're on social media, are going to be on Facebook.
Businesses looking for a younger audience should check out Snapchat or Instagram. 88% of college and high school students use one of the image sharing networks.
Here's how to leverage each of these five popular networks for your business:
Facebook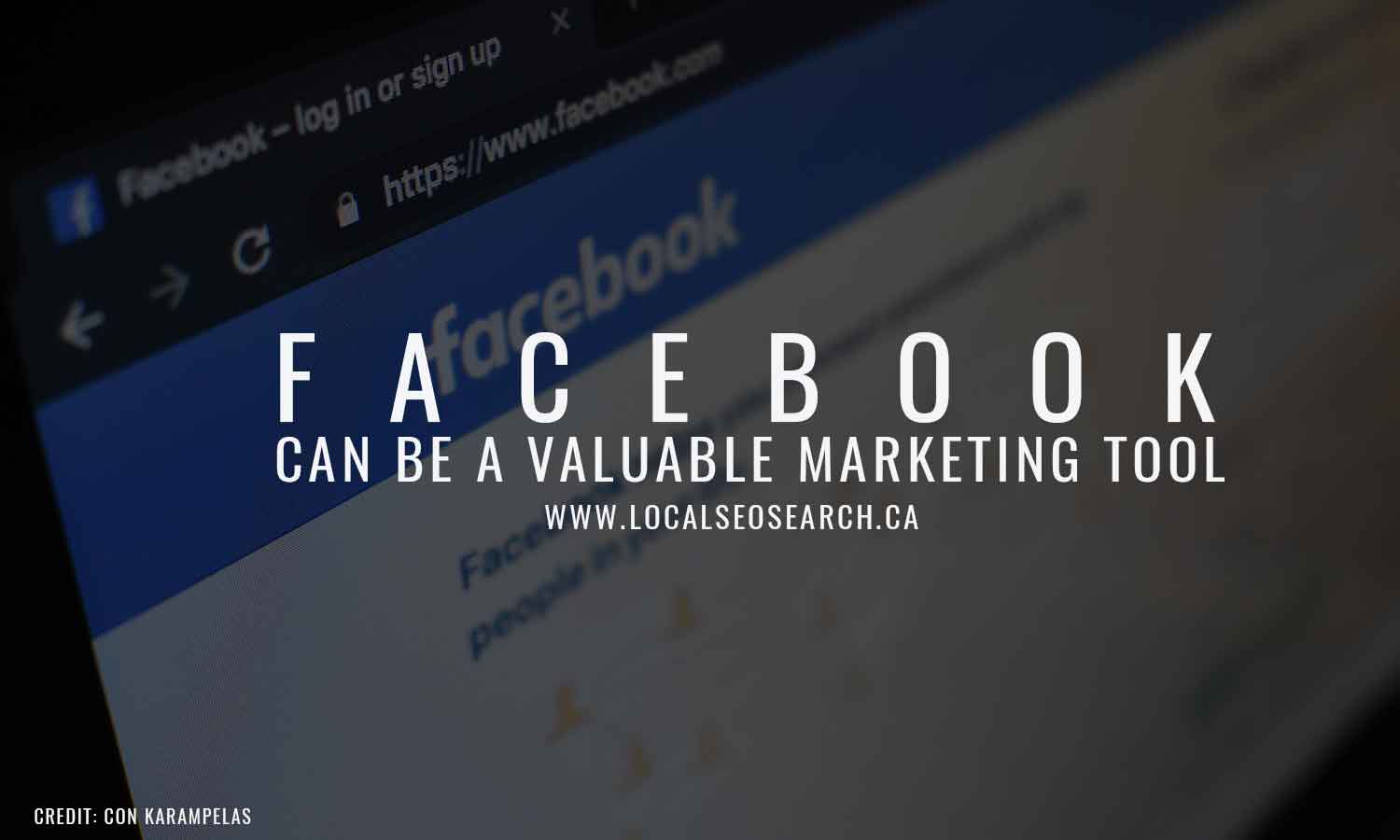 Facebook is one of the original social media networks, bursting onto the scene in the early 2000s and quickly overtaking MySpace as the social media of choice. While it's not nearly as popular with young people now as it used to be, Facebook advertising is still a valuable tool.
The first thing you should do before starting any kind of Facebook marketing? Create a business page. Any social media marketing agency will tell you this is the most basic thing to do.
Business pages operate differently than personal profiles. Instead of having to friend you (and share their profile with you), potential customers can just like your page for updates.
This also gives you the ability to use different promotional strategies, have customers review your business, and include lots of information where it's easily available.
After you've created your business page, it's time to promote it. This is the best way to ensure that you're getting the reach you want for your posts.
Have you ever seen a business profile pop up in your News Feed that you've never heard of, but that one of your friends has 'Liked'? That's because the Facebook algorithm is inviting you to check out something that you might be interested in based on your friends' activity.
Invite people to like your page to grow the number of likes and help your business show up more often. It's also not a bad idea to run paid promotions on posts that you want a large audience to see.
Text posts are good, but video performs even better on Facebook. There are billions of video views that happen every day on the platform.
You don't have to create high-quality, HD videos to post online (though those are great if you have the resources). It can something as simple as a tour of your store filmed on a newer iPhone.
Videos are easily shared, and people are more likely to pause to watch a quick video than they are to read an article.
YouTube

Speaking of video, YouTube isn't just one of the largest social media sites in the world — it's one of the biggest websites, period. There are nearly one billion registered users just on this site.
Despite its reach, YouTube can be a little intimidating to business owners who aren't familiar with video production. It doesn't have to be. There are a lot of ways that you can create simple YouTube videos to promote your business.
How do you change a tire? Fix a faucet? Draw the perfect cat-eye eyeliner? People love how-to videos on YouTube. If you have something to teach, there's someone looking to learn it.
Filming how-to videos related to your business is a great way to deliver useful content that your audience keeps returning to watch. You can also introduce people to your business who may not have been searching for you specifically but come across your videos while looking to learn something new.
If you're looking to add a personal touch to your business, you can also create YouTube videos that introduce each one of your employees. This lets your audience get to know the people in your business and feel more connected.
These videos don't have to be (and shouldn't be) too long — shoot for two minutes or so as a good length. That's long enough to get a good idea of someone's personality, but not so long that people get bored and click away before the video is over.
If your business offers products rather than services, you can film product videos so that people can see the product in action before they buy.
The internet has helped to put consumers in control — they can read reviews, watch product demonstration videos, and virtually test out a lot of different products before they buy anything. If there's not a lot of information available about your products, they might be hesitant to buy yours instead of someone else's.
Build confidence in your brand by filming videos that show your products in action.
Instagram
Instagram advertising has become so popular that it's practically synonymous with social media advertising. Marketing on Instagram is different than on any other platform, but there are a ton of opportunities to get your name out there.
Open the Instagram app and you're sure to see plenty of young people with millions of followers who make note of their every move. What if you could tap into that loyal audience to market your own business?
That's the premise of influencer marketing, which has grown in 2018 and shows no signs of slowing down. Find an influencer who has a large audience in your niche — whether that's fitness, beauty, or even marketing itself — and reach out to see if you can form a partnership.
They can promote your business through sponsored posts, affiliate links, or even product reviews.
Looking for a way to engage your audience? Ask them to take pictures or videos of themselves with your product and post it using a hashtag you design. Then, re-post the content on your page.
Not only will this help you generate endless content, but it's also a great way to engage your audience. Any social media agency in Toronto will tell you that user-generated content (UGC) improves your engagement and shows new followers that people love what you create.
Don't just post on your timeline — make use of Instagram stories for another way to engage your followers.
The story feature is only visible for twenty-four hours, but you can use it in a lot of fun different ways. Take your followers behind the scenes for a "day in the life" look at your business, or run a poll to see what they'd like to see next from you. Stories are a fun way to interact with your followers.
Twitter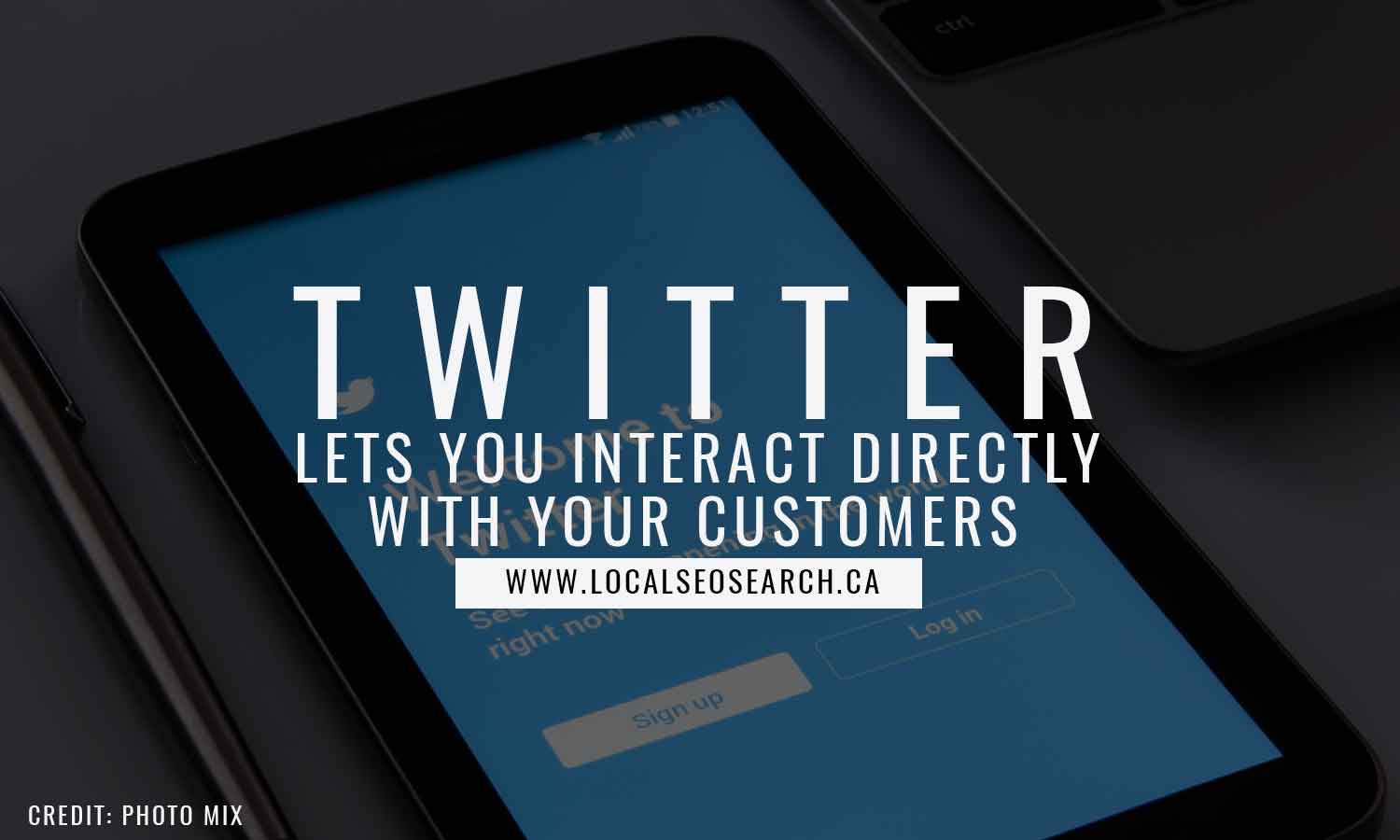 Posting on Twitter might be restricted to a (newly doubled) 280-character limit, but there are so many ways for businesses to promote themselves using this medium. Twitter's viral potential can be especially fantastic for social media services in Toronto if used properly.
Twitter might be the chosen social media site for witty people who are good with words, but tweets with some type of photo or video tend to perform better. You'll reach more people if you include some type of visual in your tweet.
Even something as simple as GIF using Twitter's GIF keyboard will get you more likes and retweets.
Want to know how you can spot a business that doesn't know how to use Twitter properly? Their profile is full of tweets that they've posted, but they don't seem to ever interact with other profiles. They don't like any tweets, they don't reply to anyone, and they never retweet anything.
Using Twitter this way will never get you anywhere. Think of it as millions of conversations happening simultaneously. If you want to build an audience on Twitter, you need to join in the conversation. Interact with other profiles and make connections!
It can be tempting to use every hashtag that's marginally related to your business in your tweet. After all, that will help more people see it…right? Actually, It's not a good move. People who are checking various hashtags might see your tweet, but they're not likely to interact with it the way you want them too. Using lots of hashtags seems spammy and inauthentic.
Instead, try to weave in your hashtags and make their use more natural.
Snapchat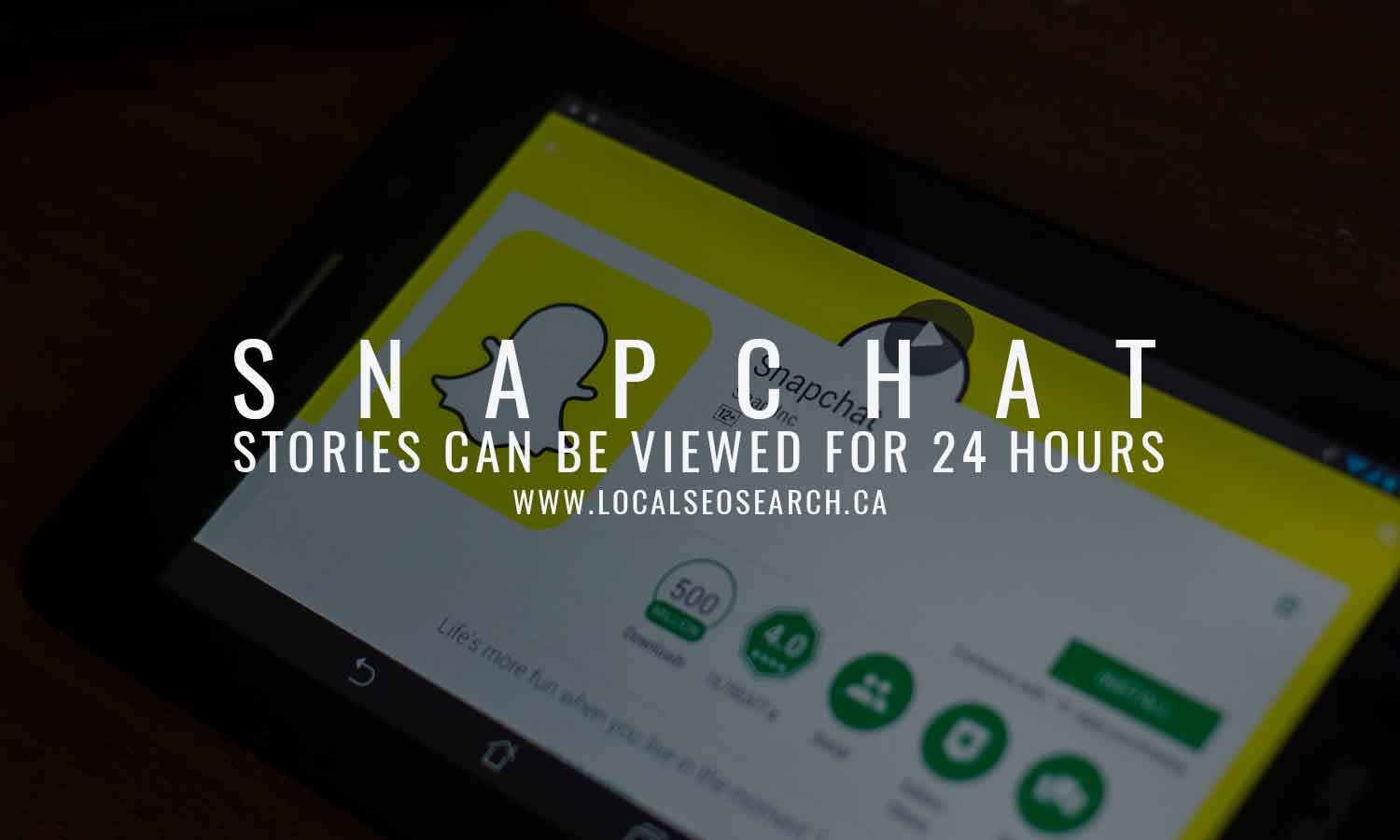 Snapchat is used almost entirely by Gen Z and younger millennials. For people outside of these generations, it can be pretty confusing. Once you learn how to use it, though, it's more straightforward than you might think.
Before Instagram stories, there were Snapchat stories. This feature is still one of the most popular offered on the app. With the new updates, it also makes it one of the best ways for businesses to advertise themselves.
Like Instagram, your stories can be viewed for twenty-four hours. Post throughout the day to increase the chances of your followers checking in to see what you have to say. Just be careful not to post too much — seeing that there are twenty posts in one story will cause most users to click away.
On Snapchat, you also have the ability to create a sponsored lens for your business. Depending on how complex you want to get, this can be something that changes the user's voice, places something over their face, or just appears around the edges of their screen.
Sponsored selfie filters reached millions of users in 2017. Creating one for your business is a fun way for young people to engage with your brand.
Use Social Media for Business
You can use social media for business in dozens of ways. Hopefully, this post is able to help you identify a few ways that you can get started with your own social media marketing strategy. Social media can help you grow your reach in ways you never imagined — you just have to know how to use it properly.
Looking for a bit of help with social media marketing in Toronto? You've come to the right place. Our social media campaign strategies will help you stand out and get the customers you deserve.
Get started today with the best social media agency in Toronto.
Related Posts